How Disconnected Couples Reconnect -- Using Online Therapy (A ReGain Counseling Review)
Updated May 27, 2021
Medically Reviewed By: Wendy Galyen, LCSW, BC-TMH
If you've been reading online marriage counseling reviews, then you probably already know that today's connected couples have access to more technology than ever before. This is also true when it comes to entering the world of online therapy. Couples now have more options than ever before - to learn new coping skills and strategies for building more solid relationships. Online therapy services help couples improve their communication skills and potentially save their seemingly doomed marriages or relationships in the process.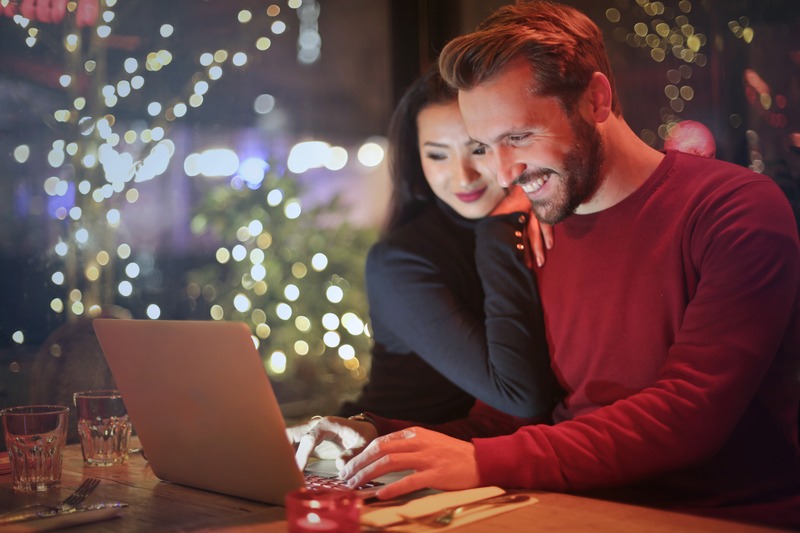 Source: goodfreephotos.com
Even busy professional couples turn to online therapy sites as an alternative to traditional in-office therapy visits (or getting no therapy at all.) Couples are working together to gain insights and advice on improving their relationships from licensed relationship professionals and experts.
Today's couples are interested in building lasting and fulfilling relationships and are turning to online therapy sites as a solution. Savvy couples are figuring out new ways to improve their selves and their intimate relationships as a result.
This article provides ReGain counseling reviews for couples who are serious about saving (or maintaining the quality of their intimate relationships) using the ReGain online therapy platform. ReGain.US is a popular online relationship platform that provides relationship counseling, services, and resources for dating and married couples online 24-hours a day.
Discreet Relationship Therapy Online
ReGain.US offers couples a discreet online counseling environment where they can log in and receive confidential counseling and therapy services from anywhere in the United States.
Couples can log in using smartphones, tablets, and a solid internet connection to attend ReGain therapy sessions online. ReGain.US is one of the most popular online counseling platforms that provide online couples counseling services and online relationship therapy services (for couples in crisis.)
In this couples therapy review (similar to other ReGain reviews), you will find that ReGain prides itself on providing online therapy solutions that help couples who are serious about saving or improving their relationships with therapy, resources, and referrals. ReGain provides online access to professional counseling services from licensed therapists and other licensed mental health providers.
Couples who join the ReGain.US platform gain 24-hour access to a relationship expert or online therapist that provides realistic solutions to help struggling couples keep their relationships on track. These trained relationship experts provide real-life advice and therapy related to the following topics.
Dating and relationships
Marriage and Divorce
Family and Childrearing
Pregnancy and Family Planning
Financial and Future Planning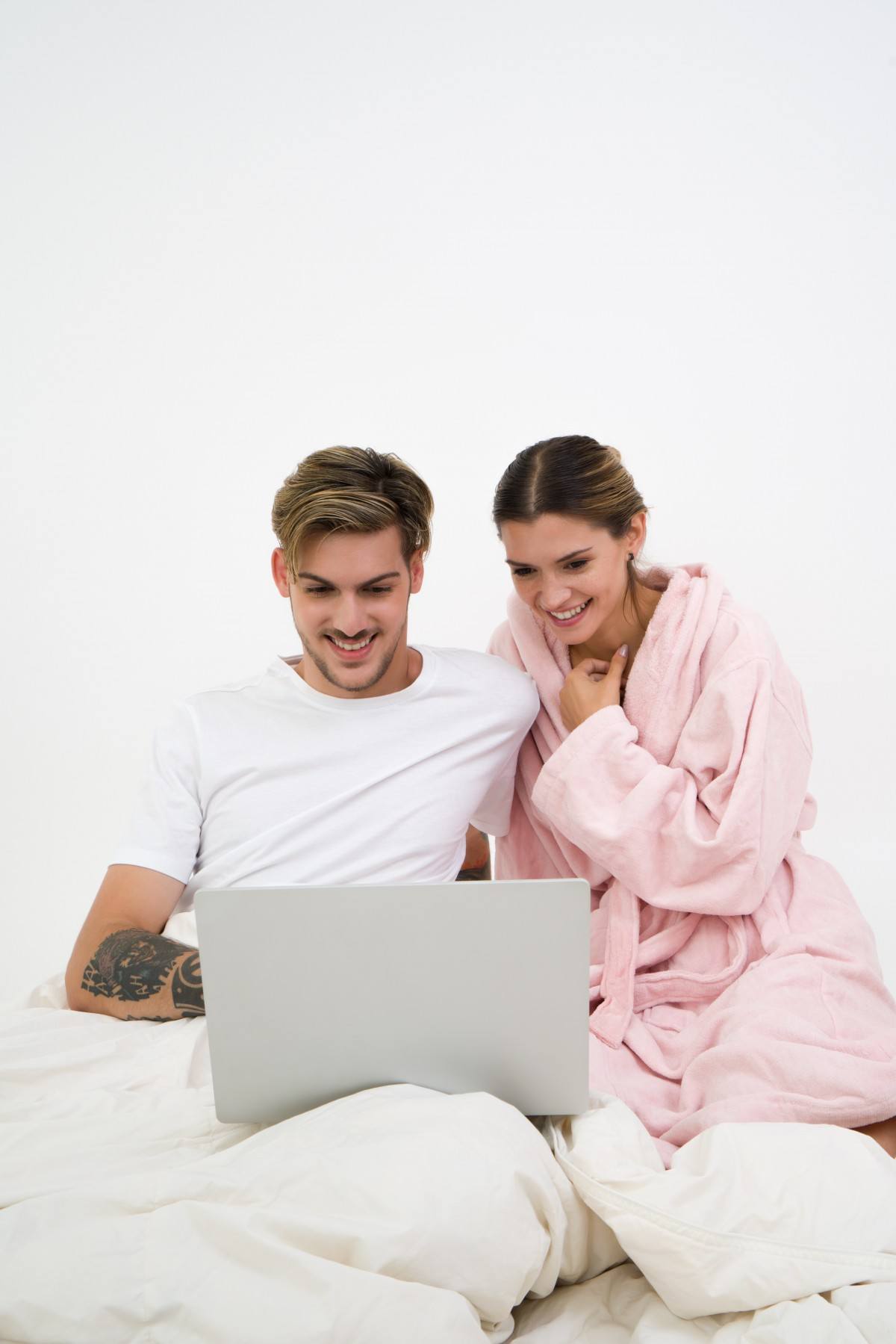 Source: pxhere.com
A major perk that comes with using the ReGain therapy platform is that all ReGain.US online therapy providers have a minimum of a Master's or Doctoral degree and are board-certified in their residency state to provide mental health therapy and related counseling services.
The ReGain.US platform connects individuals and couples with therapists who hold the following licenses and certifications.
Professional Relationship Counseling Services
ReGain.US is designed to provide relationship therapy, couples counseling, and advice to improve the quality of their intimate relationships. ReGain therapy sessions are not intended to replace in-office therapy sessions when recommended.
Relationship counseling services are not intended to substitute for in-office therapy with a licensed provider in severe mental illness diagnosis or in cases where medication management is required. ReGain services are private, confidential, and conducted from the privacy of your own home - or other selected private environment like an office or vehicle.
Counseling sessions with ReGain therapists are affordable in comparison to some in-person therapy options.
ReGain can work in conjunction with in-office therapists for clients with a related mental health diagnosis taking its toll on your relationship. Many clients work with both online and offline providers for medication management services. The services provided by ReGain.us are licensed and certified counseling and therapy services - not coaching services.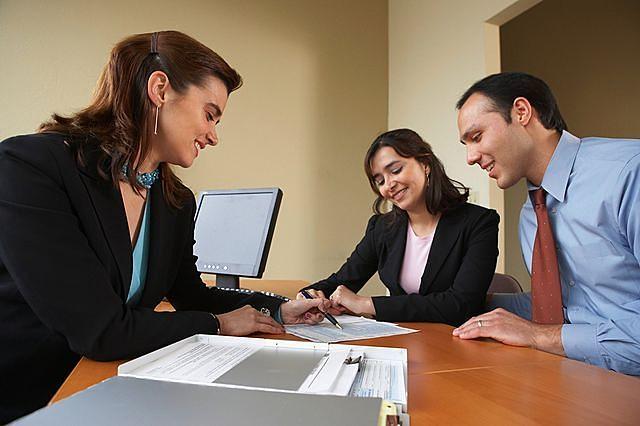 Source: flickr.com
Relationship Counseling Vs. Relationship Coaching
The main difference between coaching services and counseling services is that coaches have some knowledge and coaching expertise. On the other hand, counselors are board-certified therapists with a Master's or Doctorate in addition to thousands of hours of clinical practice.
Relationship counselors are licensed and certified therapy providers that have been trained in mental health modalities like cognitive behavioral therapy (CBT). Cognitive-behavioral therapy and similar therapies teach clients how to improve their relationships by eliminating the behaviors that negatively affect their lives.
ReGain.US - How It Works
When you sign up for relationship coaching services with ReGain.US, individuals and couples are matched with a licensed therapist (or other licensed mental health provider within 24 hours.) Having access to a licensed therapy provider at the most critical times of your life can be the difference in your intimate relationships' success or failure.
Your private online counseling room is available for you, your partner, and your therapist to enter 24 hours a day. Hence, the three of you have access to session notes and private messages sent and received during your online therapy sessions. This is also a great way for a client and therapist to leave messages for each other when either party is offline or during the process of scheduling your normal appointment.
One of the benefits of subscribing to online therapy sessions with ReGain is that counseling sessions can occur in real-time. While you can schedule a set appointment time to meet with your counselor via phone or video, you do not need to schedule an appointment to participate in email-based therapy via ReGain.
Unlimited Messaging Therapy
Confidential messages between you and your provider are sent and received when both of you are back online. Unlimited messaging therapy eliminates the need for clients to schedule regular sessions. Clients and their therapists have 24-hour access to send and receive messages.
Both clients and therapists have access to review previous sessions to refresh their memory, do more research on a specific issue, etc.
Based on the information that you share with your therapist in your private chat room, your therapist will respond with insightful advice while providing guidance and coping strategies. Use the new skills and strategies you learn during therapy to improve your relationship in everyday life as you learn to reduce negative outcomes.
When you subscribe to the ReGain platform, you gain unlimited access to messaging or therapy sessions with your licensed therapy provider. Some clients prefer to speak with their providers on an ongoing basis. Others prefer to speak with their therapy provider less frequently - but for longer periods.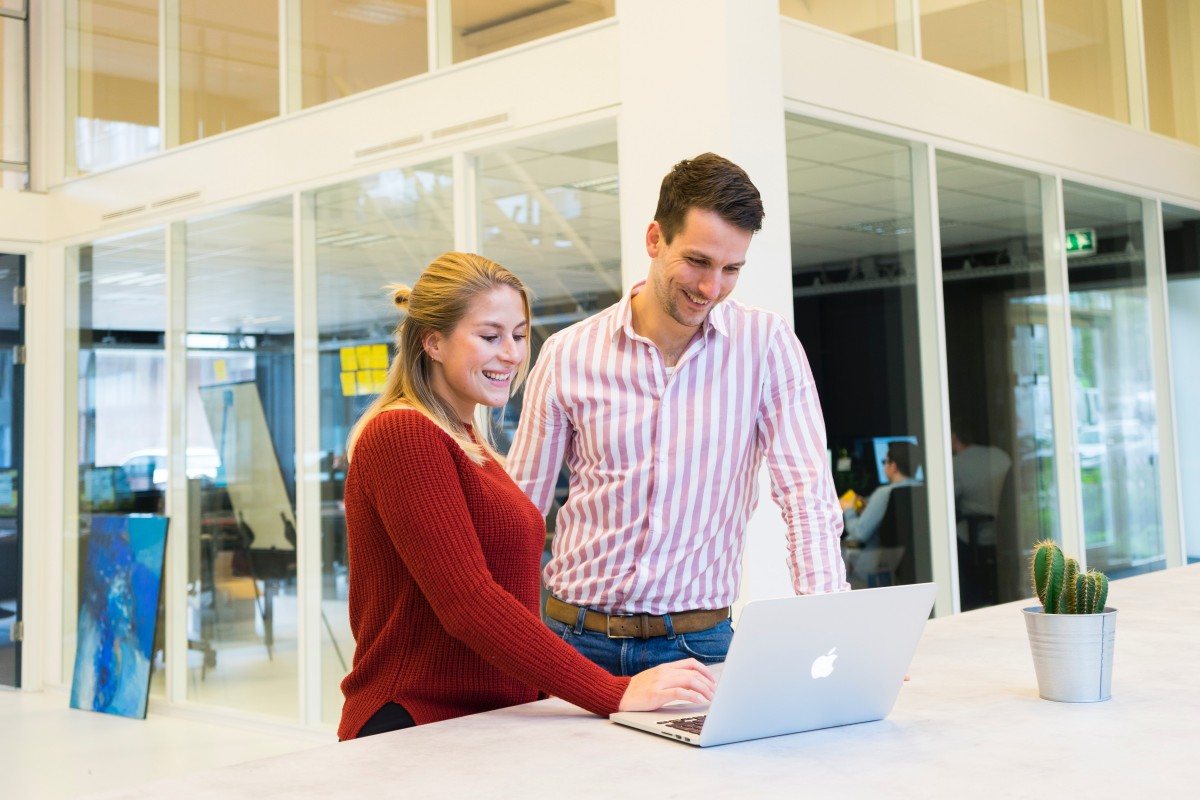 Source: pxhere.com
Flexible Communication, Flexible Scheduling
The purpose of the ReGain.US platform is to make communicating with your licensed therapy provider as easy as possible. Easy communication means that you and your partner can quickly get your relationship on the road to recovery.
ReGain online relationship therapy is designed for individuals and couples to speak with their license providers at their convenience. As a result, couples feel more confident as they gain valuable insights into improving or potentially saving their relationships.
When people register on the ReGain platform, they can sign up as individuals and add sessions with their partners later. The other option is for couples to sign up together and take the entire therapy journey together. Couples always have the option to request confidential one-on-one sessions if needed.
The most common theme in almost every online couples therapy review - is flexibility. One of the best things about attending therapy online is the flexibility. Attending therapy online gives patients the options to choose when, where, and how they interact and engage with their online therapy providers. Online relationship therapy services like ReGain quickly gain popularity due to their flexibility, affordability, and ease of use.
Affordability And Cost
Getting started with the ReGain service online is as easy as 1, 2, 3. Many people are flocking to online therapy in droves due to its affordability and ease of use. Clients find that online therapy sessions are more productive and easier to access than in-office therapy appointments when it comes to accommodating today's busy schedules.
Online therapy services offer an affordable alternative to high-cost therapy or not receiving any support at all at the most critical times in your life when you and your partner need it most.
ReGain.US subscription plans start at $40.00-$70.00 per week and include unlimited messaging therapy with your licensed provider. Regarding ReGain reviews related to costs, we find that comparable services like Talkspace start between $65.00 - $99.00 per week.
While some online therapy counseling and coaching services are payable by major health insurance, ReGain therapists don't typically accept insurance. There is a reimbursement option available for patients covered for relationship counseling sessions through their behavioral health provider. Covered clients can submit paid session invoices to their insurance providers to request reimbursement for covered services.
Final Thoughts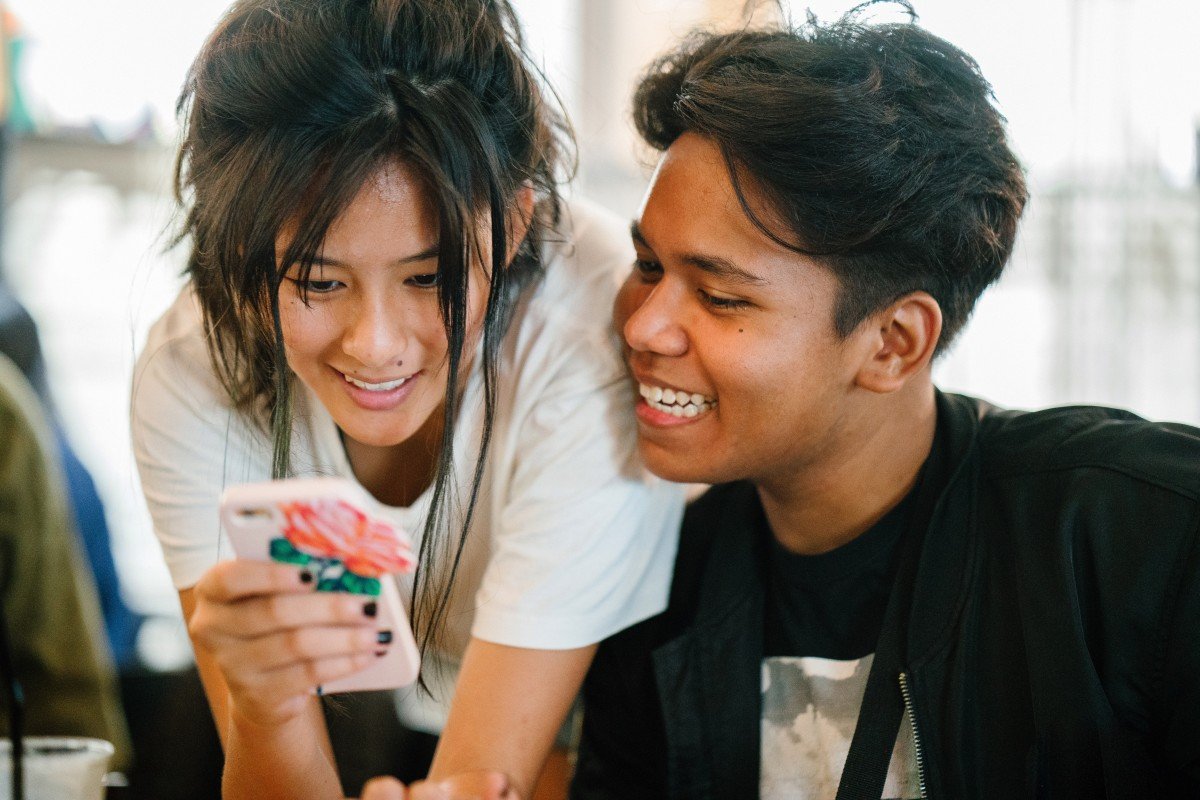 Source: pxhere.com
ReGain counseling is one of the leading relationship counseling platforms providing online relationship therapy services today. Similar sites like Betterhelp.com, Relationship Hero, and Talkspace offer online couples services as well. (You can find online marriage counseling reviews for these sites with a quick Google search.)
What makes ReGain.US reviews stand out from the rest of the online therapy crowd(as it does in this couples therapy review) is that this platform is solely dedicated to improving and supporting the relationships of couples and intimate partners who are serious about maintaining and improving the overall quality of their relationships.
Now that you have read our (and probably a few more) ReGain.US reviews, you should feel more confident in taking the next steps toward rebuilding your relationship. If you are having trouble maintaining your intimate relationship and think that online relationship therapy is a good option for you, reach out to a ReGain relationship specialist to learn how online therapy can help. Learn new coping strategies and communication skills, couples' finances, and other important issues to today's couples. Give your partner and yourself a better chance at long-term success and longevity in your relationship.
Contact a ReGain.US online relationship expert to get started on the road to recovery today!
---
Previous Article
Why So Many People Are Choosing Online Therapy: An Introspective Thera-Link Review
---
Next Article
E-Therapy Online (Is It Really Worth The Hype?) -- Online Therapy Reviews For E-Counseling Websites
---
This website is owned and operated by BetterHelp, who receives all fees associated with the platform.
The information on this page is not intended to be a substitution for diagnosis, treatment, or informed professional advice. You should not take any action or avoid taking any action without consulting with a qualified mental health professional. For more information, please read our
terms of use.