E-Therapy Online (Is It Really Worth The Hype?) -- Online Therapy Reviews For E-Counseling Websites
Updated June 20, 2021
Medically Reviewed By: Nicole Gaines, LPC
Introduction
Looking for reliable e-counseling reviews to teach you more about the world of online therapy?
You're in luck! We've put together our e-counseling reviews and e-therapy reviews to make the process easier for you.
Please read our latest e-counseling reviews to learn what makes today's e-counseling providers stand out from the crowd. Unlike other e-counseling reviews, we get to the heart of the matter and let you know the inside scoop on popular sites for online therapy and the secrets behind what's driving their exponential growth.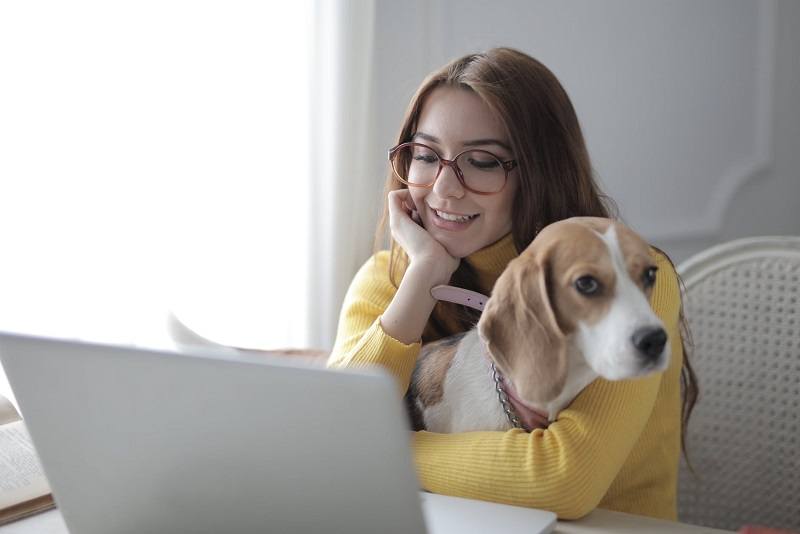 Source: pexels.com
Today's e-counseling sites provide high-quality mental healthcare-related services (that rival their traditional in-office therapy counterparts.)
Mental health clients and those seeking everyday guidance like life coaching and counseling services find value in participating in therapy online. Today's mental health clients can log in to top sites for therapy and gain insights and skills on making better decisions and choices that affect the quality of their lives.
Online therapy platforms offer clients relief from feeling alone and feeling like they have to "go it alone." Clients can now log in from the comfort of their own homes and offices and get effective guidance for resolving challenging life issues.
Keep reading for our reviews of some of the most popular sites for therapy - complete with a comparison (that outlines the differences between online "coaching" vs. online "counseling). Learn if today's e-therapy platforms really live up to all the hype. Let's get started!
e-Counseling - Introducing Niche Based Counseling
Today's online therapy platforms are customized for progressive mental health users. These sites are now offering niche-based services that cater to specific groups of people at a time. Let's look at some of the popular niche therapy options available for today's internet-based therapy seeker.
Mental Health - People with chronic mental health problems can find non-emergency counseling services to mitigate the symptoms of chronic mental health issues. Online healthcare is provided for anxiety, depression, post-traumatic stress disorder (PTSD), bipolar disorder (BPD), and other common mental health issues.
Relationship Issues - dating and married couples can log in for joint or individual sessions to get to the bottom of issues affecting the quality of their intimate relationships. Marriage counseling and couples counseling sessions are conducted 100% online using e-counseling options.
Financial Issues - speak with a counselor to learn new strategies and develop better financial habits to reduce stress around your finances. Financial issues can contribute to issues in any of the other areas listed here and are a primary area of concern for many individuals and couples alike.
Gender Issues - She, him, her - get to the bottom of gender issues and speak with unbiased professionals to help you understand your journey. Counseling sites like Pride Counseling are dedicated to providing services specifically for members of the LGBTQ communities.
Online Coaching Vs. Counseling - What's the Difference?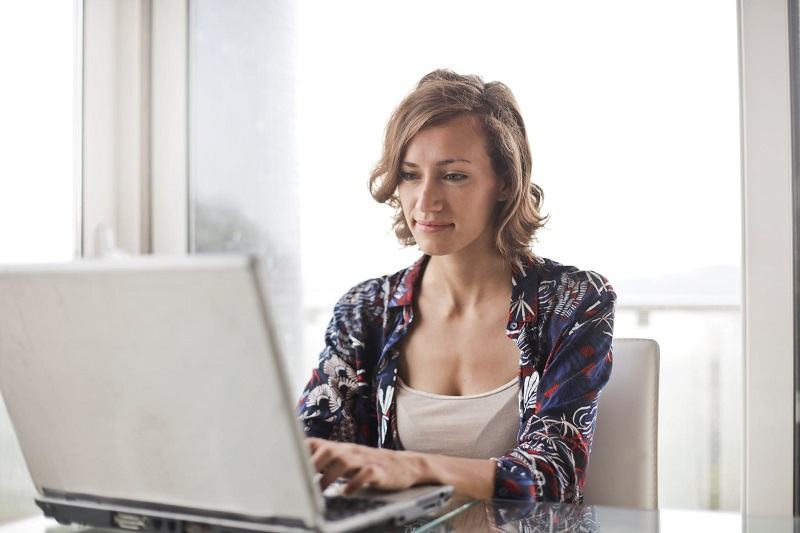 Source: pexels.com
Many people think the concept of coaching and counseling are the same thing. That being said, we'd like to provide you with a brief comparison that highlights the differences between online coaching and counseling services.
While the overall goal of improved mental and physical help is the same - these online services are actually different. When you attend online "counseling" sessions, you are connected with licensed and certified therapists that have been vetted and board-certified in their respective states of residence (or practice.)
Online "coaching" services, on the other hand, are exactly that. When you attend online coaching sessions, you're connected with trained professionals that may not possess a higher education degree, certification, or licensure - outside of the specific e-platform that issues it.
For example, online coaching sites like Relationship Hero provide couples "coaching" services with experienced providers trained as experts on their platform. In contrast, sites for counseling and therapy like ReGain.US provide couples counseling and marriage counseling services with licensed and certified mental health providers online.
Whether you choose counseling or coaching services online is a matter of preference. Some people prefer to use counseling services because they provide an easy way to connect with mental health providers who hold advanced degrees like Master's or PH.D. Whereas, some people need to be heard and need the advice of a neutral third party - which is what they get by using online coaching services.
When it comes to cost as a factor related to the price difference between online coaching services and counseling services - it is virtually non-existent. In some cases, online mental health clients find sessions with licensed mental health providers cheaper than non-licensed and certified providers on coaching platforms. Now that you understand the difference between online "coaching" vs. online "counseling," let's move on to explore the advantages and disadvantages of internet-based therapy.
Internet-based Therapy - Advantages
Remote access means that everyone now has access to the same level of high-quality care - no matter what their location. Clients who live in rural areas, colleges, universities, or areas with little to no mental health care services can log in from anywhere and receive high-quality care.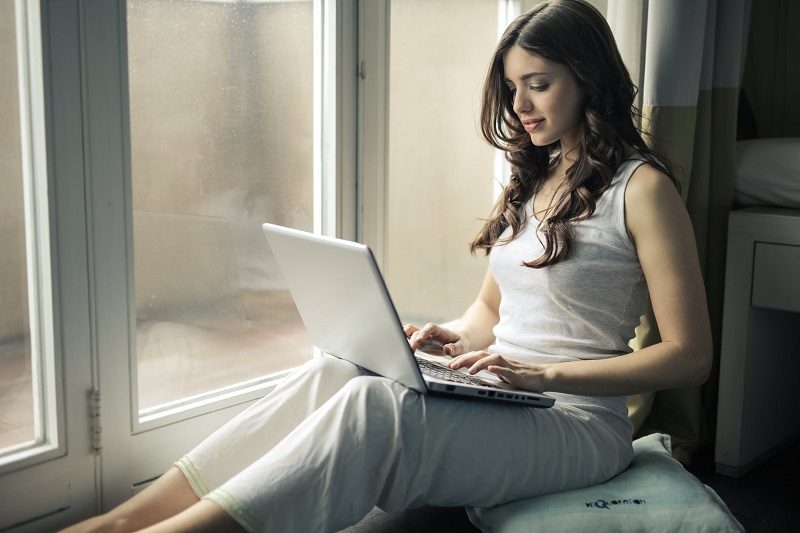 Source: pexels.com
Even non-techie people can get started in just a few minutes.
Accessibility - Providing accessible resources is a critical component of health care. Today's homebound or disabled patients now have equal access to receive much-needed therapy that they may have been missing out on - or avoiding altogether due to physical limitations.
Affordability - Many patients forgo getting therapy altogether because they think they can't afford it. Some people view therapy as a luxury based on the experience of traditional in-office therapy that can cost as much as $200.00 per session to get started.
Online therapy starts as low as free in some cases, and paid plans are affordable to maintain between $35.00 and $99.00 per week. Whether you opt for free or paid therapy, the message is clear - therapy should no longer be considered a luxury (that is out of your reach.)
Ease of Use - Sites for online therapy and apps are so easy to use - that the vast majority of people can do it. We're not sure about that part, but you get our drift. If you can download and use a mobile app without having help, then you're already a good candidate for attending online therapy sessions.
Flexibility - Today's online therapists are available and at the ready - 24 hours a day. Online therapy clients can chat or video messages with a licensed professional counselor or therapist any time of day or night.
Clients can communicate with their therapists on or offline by leaving important messages and questions in private therapy chat rooms, sending via SMS messaging, or email.
Internet-based Therapy - Disadvantages
There are a few disadvantages to using therapy online, but there are so many advantages that it makes the disadvantages seem small. Here are a few disadvantages.
Health Insurance - A few major health insurance providers like Blue Cross Blue Shield have seen the value in using online therapy. They now cover online sessions with licensed therapists, counselors, and psychologists as a part of their behavioral health plan. However, when it comes to health insurance coverage for online therapy, BCBS is the exception - and not the rule.
Severe Diagnoses - People experiencing long-term and severe mental health-related diagnoses - are not good candidates for online therapy. People with mental illness who have severe cases or diagnoses are referred back to in-office therapy providers for service as their needs are more complex than their non-severe mental health counterparts.
Therapy online is not equipped to provide the full spectrum of in-depth counseling, medication management, and monitoring services that many people experiencing severe mental illness can't manage online.
Medication Management - When it comes to online therapy and medication management, some people are taken aback when they are still referred to in-office practitioners to request and fill prescriptions. Mental health medication management is highly regulated.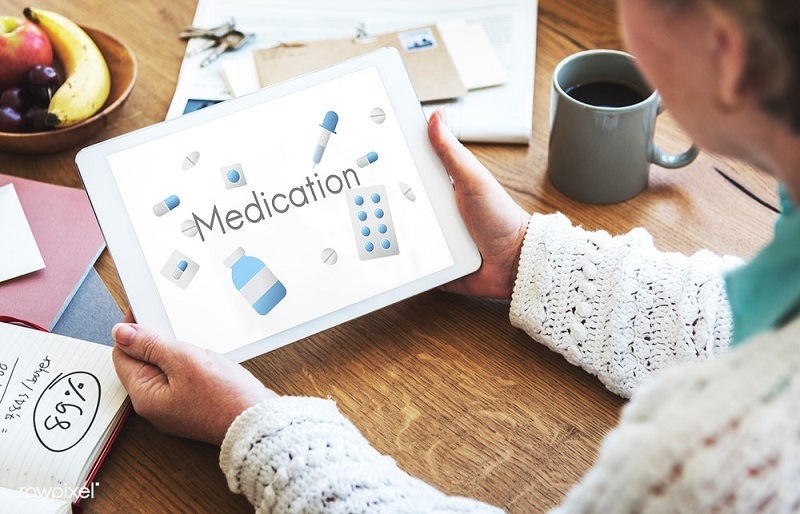 Source: rawpixel.com
Only a few licensed providers like psychiatrists and primary care physicians are authorized to write high-level prescriptions for chronic conditions like anxiety or depression. This is because the United States Drug Enforcement Agency (DEA) requires providers to have stringent requirements for dispensing controlled substances like narcotics and commonly used benzodiazepines like Xanax and Klonopin.
So, while your online provider may be able to provide you with the best cognitive behavioral therapy (CBT) that money can buy, chances are you'll still have to run out and get your Xanax prescriptions from a brick-and-mortar office.
As you can see, there are only a few disadvantages to attending therapy online. However, most of the issues can be supplemented by concurrent care with an offline licensed mental health provider.
Final Thoughts
Now that you have the inside scoop on how niche-based online therapy really works - including online therapy advantages and disadvantages, you should feel more confident when preparing to choose your online therapy provider for mental health services, relationship counseling, and coaching services online.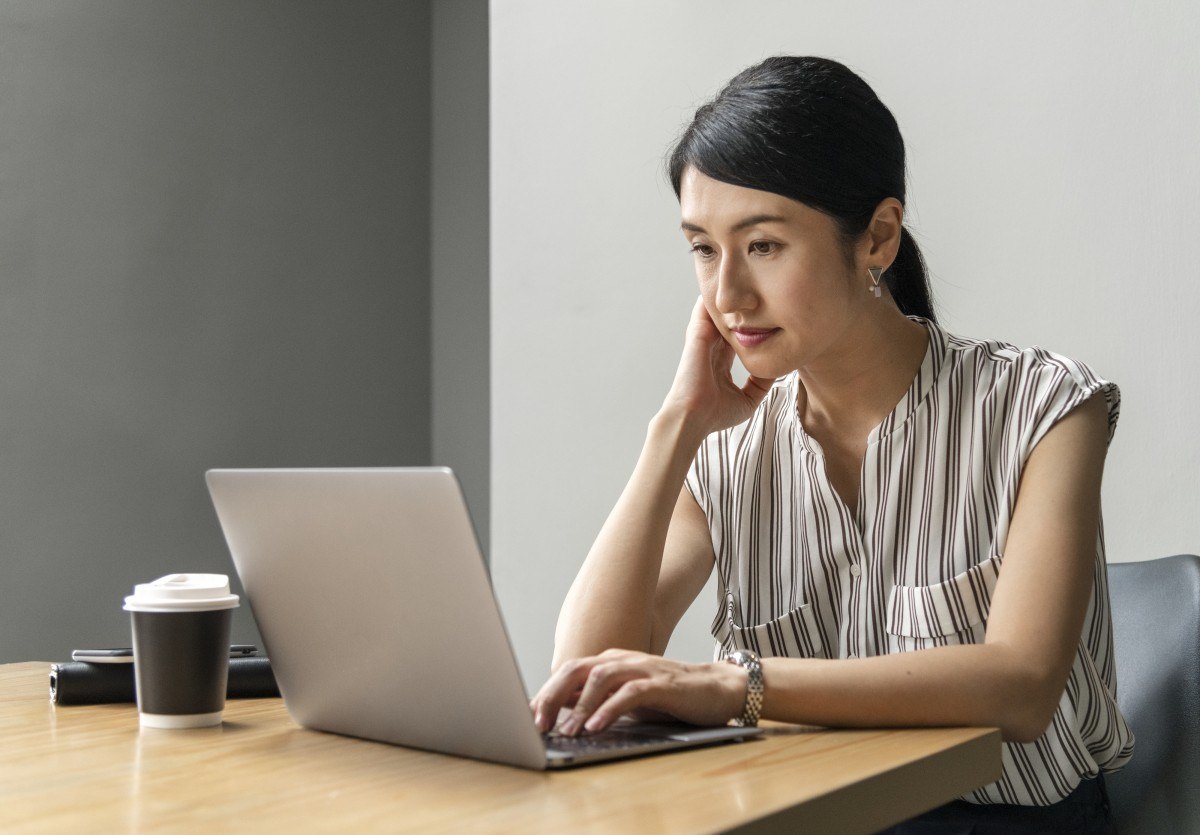 Source: pxhere.com
You may be surprised to learn that there are even more niche-based therapy options online. Various confidential therapy options provide therapy, advice, and a platform for people who share similar characteristics or concerns. Today's e-therapy platforms cover a wide range of human concerns and topics, including those related to:
Dating, Marriage, and Relationships
LGBTQ and Pride
Faith and Religion
Teen and Young Adult
Ready to get started? Reach out to a ReGain.US expert to learn how we can help. Getting started is easy (and free). In this case, the only thing you stand to lose is some heavy emotional baggage -which is the point. If you're serious about improving the quality of your life, mental health, and learn new coping skills to become your best self, contact ReGain.US today.
---
Previous Article
How Disconnected Couples Reconnect -- Using Online Therapy (A ReGain Counseling Review)
---
Next Article
What Should I Expect From Neurofeedback Therapy Near Me?
---
This website is owned and operated by BetterHelp, who receives all fees associated with the platform.
The information on this page is not intended to be a substitution for diagnosis, treatment, or informed professional advice. You should not take any action or avoid taking any action without consulting with a qualified mental health professional. For more information, please read our
terms of use.