Can Paid Or Free Online Therapy Sessions Save Your Relationship?
Introduction To Online Therapy - Is Therapy Right For You and Your Mental Health?
Unresolved Relationship Issues Can Negatively Impact Mental Health - How Relationship Counseling, Marriage Counseling, or Free Couples Counseling Can Help
If your relationship is struggling, it might be time to seek guidance from a couple's counselor, couples counseling, or seek therapy individually. Today's couples therapists provide counseling and other mental health services online via text online therapy chat, unlimited messaging therapy, video, and phone.
A couples/marriage/family therapist can help your relationship address issues and possible mental health challenges. Talking to a licensed counselor in counseling can teach you how to communicate more effectively and uncover underlying mental health concerns. Taking advantage of mental health care services online such as paid or free couples counseling can help overcome relationship challenges.
Sometimes it might be hard to seek the help of a mental health professional such as a licensed couples counselor in therapy and one may refuse to seek therapy for themselves or therapy for their relationship. Concerns about judgment or shame can be overwhelming, but the vast majority of people who seek therapy and relationship therapy will find that most therapists and couple's counselors offer a non-judgmental perspective.
Online Therapy, ReGain Couples Therapy, Marriage Counseling, or Relationship Counseling Can Help Improve Your Relationship
Finding support through a counselor or therapist can improve the quality of your relationships. One of the excuses that many people use for not getting mental health care support is that mental health services like therapy or couples counseling cost money. Relationship therapy is an affordable and results-based mental health service that is helping couples improve their lives and relationship satisfaction.
Learn How To Build Communication, Intimacy, Attachment, And Trust With Online Relationship Counseling, ReGain Couples Therapy, Marriage Counseling, or Online Counseling
If one or both partners has unresolved mental health issues, they may inadvertently bring those issues into the relationship. The good news for couples with mental health and relationship challenges is there are ways to get the best free therapy. With the advent of the best free online therapy sites and the best free sites that hire trained listeners, you can get free online therapy for your relationship.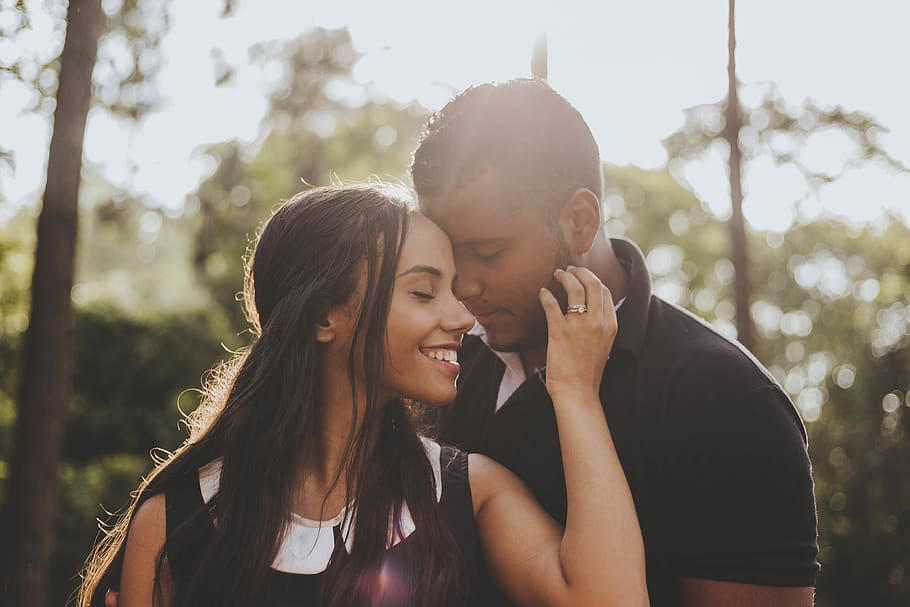 This website is owned and operated by BetterHelp, who receives all fees associated with the platform.
Source: rawpixel.com
Is Your Relationship In Trouble? How Lack Of Communication Affects Love, Trust, Intimacy, Attachment, Happiness, and Mental Health
Having constant disagreements is a sign of a communication breakdown in the relationship. Learning how to see your partner's point-of-view without feeling judged is a skill that a licensed couples counselor can teach you.
Understanding Relationship Phases and How Relationship Counseling, Marriage Counseling, Free Online Therapy, or Free Couples Counseling Can Help Bring Trust, Intimacy, Attachment, and Happiness Back To Your Relationship
The chemicals in our brains that increase our pleasure and desire when we fall in love often don't stay at the same elevated levels as they were in the beginning. This decrease in hormones can feel like depression or other mental health conditions. A licensed therapist can help you and your partner navigate issues with existing mental health conditions.
Common Relationship Issues That Affect Mental Health and How Paid or Free Couples Counseling Could Help
Having ongoing mental health support from a licensed therapist or licensed mental health professional is a good way to learn how to handle relationship challenges. Mental health professionals such as a licensed couples counselor in couples counseling or some of the best free couples counseling can provide unbiased insight and solutions.
Losing Hope? How to Save Your Relationship Using Psychology And Therapy
The first step to take toward saving your relationship is to assess your and your partner's mental health. There could be underlying mental health issues affecting the relationship that can be improved with various forms of therapy.
Today's mental health treatments online include various forms of therapy with a combination of psychotherapy, counseling, and partner referrals for community resources. Mental health professionals and medical health professionals work in tandem with various forms of therapy including individual therapy, relationship therapy, group therapy, and family therapy.
A wide variety of non-psychotherapies and different forms of therapy exist including play therapy, music therapy, art therapy, sex therapy, experiential therapy, prolonged exposure therapy, dance movement therapy, and more. Different forms of therapy can all provide positive results like those with family therapists.
One of the most popular forms of therapy is psychotherapy, or talk therapy that includes cognitive behavioral therapy cbt and dialectical behavior therapy. These forms of therapy from a mental health professional are effective treatment options at mitigating the negative effects of mental health.
Mental health professionals are trained to help individuals and couples identify stressors in their relationships using various forms of therapy. Without the intervention of a mental health expert through one of the forms of therapy, many people are unable to complete this process on their own. When couples get mental health therapy from one of the forms of therapy and relationship counseling and truly invest in couples counseling or therapy, they learn new ways to communicate with their partner that can improve and save the relationship.
Communicate And Improve Understanding With Couples Therapy, Couples Counseling, or Individual Therapy
Communication is a key component of any healthy relationship. Failing to communicate with your partner can lead to feelings of resentment, damaging your relationship, and potentially negatively affecting your mental health. Taking care of your and your partner's mental health is important and a mental health professional can help.
Online Therapy & Free Couples Counseling
A therapist not only provides mental health services but advice on how to deal with everyday challenges through new online treatment. Getting relationship therapy from a mental health professional can help you learn important relationship behaviors.
Set Boundaries For Your Mental Health and How A Licensed Counselor Can Help You Do That
Learning how to set healthy boundaries is extremely important for intimate relationships. Setting boundaries identifies what you expect from your partner and puts both of you on the same page on what you expect from each other. Being in a relationship where boundaries and expectations are unclear can take a serious toll on your mental health. A mental health professional can help you and your partner learn how to set healthy boundaries.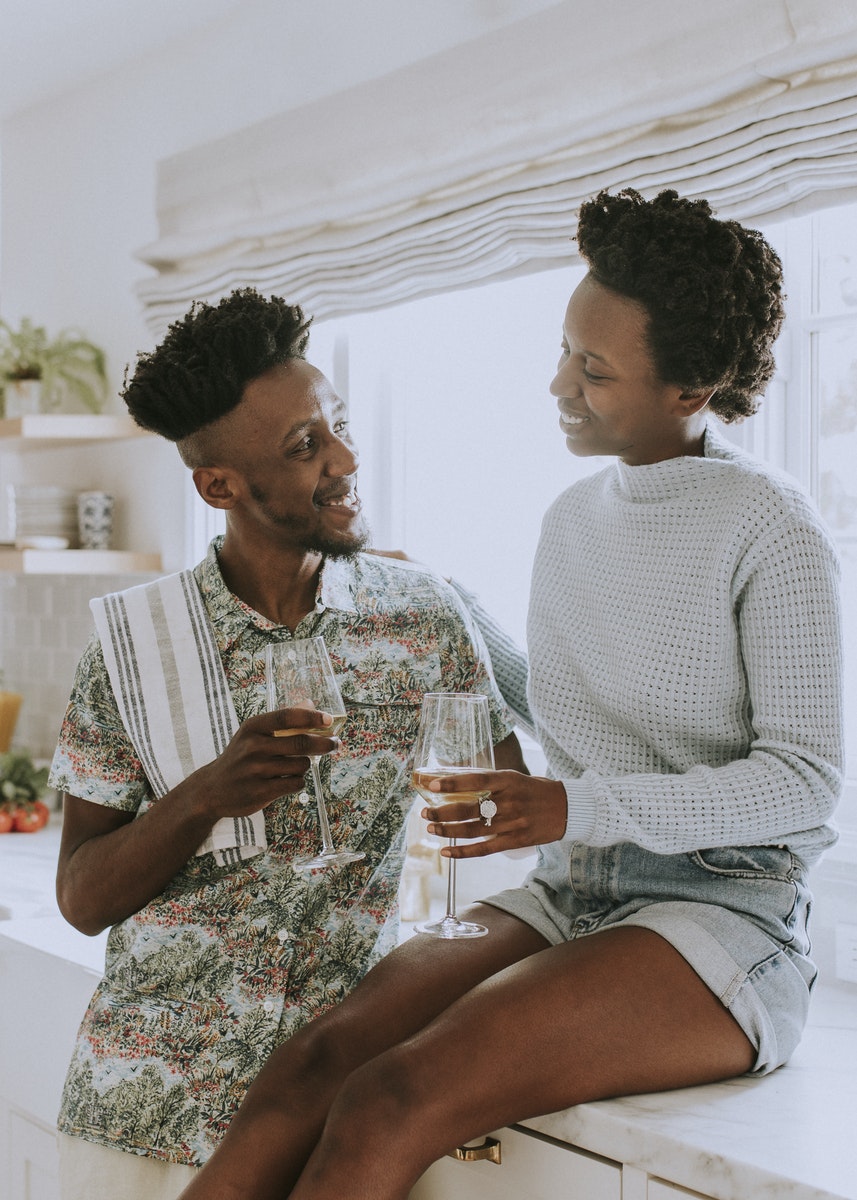 Source: rawpixel.com
Couples Therapy, Couples Counseling, Couples Counselling, Individual Therapy And Counseling - Online Or In-Person
If you are struggling to overcome the challenges as a couple or individual, consider relationship therapy or other individual mental health services. Though we often associate couples counseling with marriage counseling/therapy, counselors who work with couples are not off-limits to those who are in other types of committed relationships; relationship therapy can be used by anyone in a relationship. Going to therapy together gives you an unbiased sounding board as the counselor works as a neutral third-party to help you work through your issues; therapy helps to create a more objective approach to issues. Most importantly, online therapy can help save your relationship by improving the quality of your mental health.
Pursuing therapy to work on individual mental health issues can involve contacting a counselor, licensed clinical social work therapist (LCSW) verified by a state board, psychiatrist, marriage and family therapists or other mental health professionals, depending on your needs or differing interests in different therapeutic processes/therapeutic approaches. In many types of counseling/therapy, counselors, family therapists, and other mental health professionals are sometimes encouraged to work in tandem to help patients by providing a combination of different services.
There is a plurality of different forms of therapy options to consider, including cognitive behavioral therapy CBT. Congitive behavioral therapy CBT therapists can help guide patients through analyzing their thought and behavior patterns and then augmenting their behaviors for better outcomes. Cognitive behavioral therapy CBT is typically a short-term therapy. Cognitive behavioral therapy CBT can be especially helpful in reshaping negative or distorted thought patterns.
Dialectical behavior therapy (DBT), a sub-type of cognitive behavioral therapy CBT, aims to provide counseling and support through re-affirming a client's strengths and augmenting troublesome thought patterns, just like cognitive behavioral therapy CBT.
This type of cognitive behavior therapy also encourages clients to attend group therapy as well as individual therapy. When looking for a therapist who will work on this type of cognitive therapy with you, look for a qualified mental health care expert or therapist with experience in DBT.
Psychodynamic therapy as well has been shown to have positive outcomes in treatment by encouraging patients to look inward in self-reflection. When looking for a psychodynamic therapist, contact the therapist to make sure you are comfortable confiding in them and look for someone who is a licensed therapist trained in psychodynamic therapy.
Furthermore, it might be beneficial to seek the help of family therapists or marriage and family therapists that bring your family into the picture for family therapy. In family therapy, a family therapist or marriage and family therapists might seek to help the client's family work through their short-term conflicts in family therapy and improve communication.
Regardless of the type of psychotherapy counseling or any other method of therapy you pursue individually, it can still be helpful to additionally pursue relationship therapy in order to work through unresolved issues in your relationships.
What Are The Benefits of Free Online Therapy, Couples Therapy, and Free Couples Counseling?
One of the benefits of online therapy is it allows the couple the unique opportunity to look at their relationship from both a clinical and an emotional perspective. ReGain couples therapy helps them improve their mental health by learning how to communicate better by establishing communication goals and boundaries.
Unfortunately, many couples wait until much later in the relationship to voice their real concerns which can lead to a deterioration in the quality of their mental health. Enlisting the support of a professional therapist to help your relationship can be extremely beneficial.
If you do not have access to reputable counselors nearby online counseling services like ReGain offer solutions that make it easier to find a therapist in new ways, like online.
ReGain.us and similar services provide counseling to couples with 24-hour access to mental health based online treatment that includes individual, couples, and group therapy options. This variability can help couples to find therapists or counseling options that work for them. Talking to licensed therapy providers about how to resolve critical issues negatively affecting your mental health is a great first step to take towards healing your relationship.
Getting relationship therapy online and new online treatment with leading relationship therapy platforms like ReGain is easy. To get started, either you or your partner will need to register for a free account on the online platform using your valid email address. Note that couples do have the option to remain anonymous on the online platform for privacy.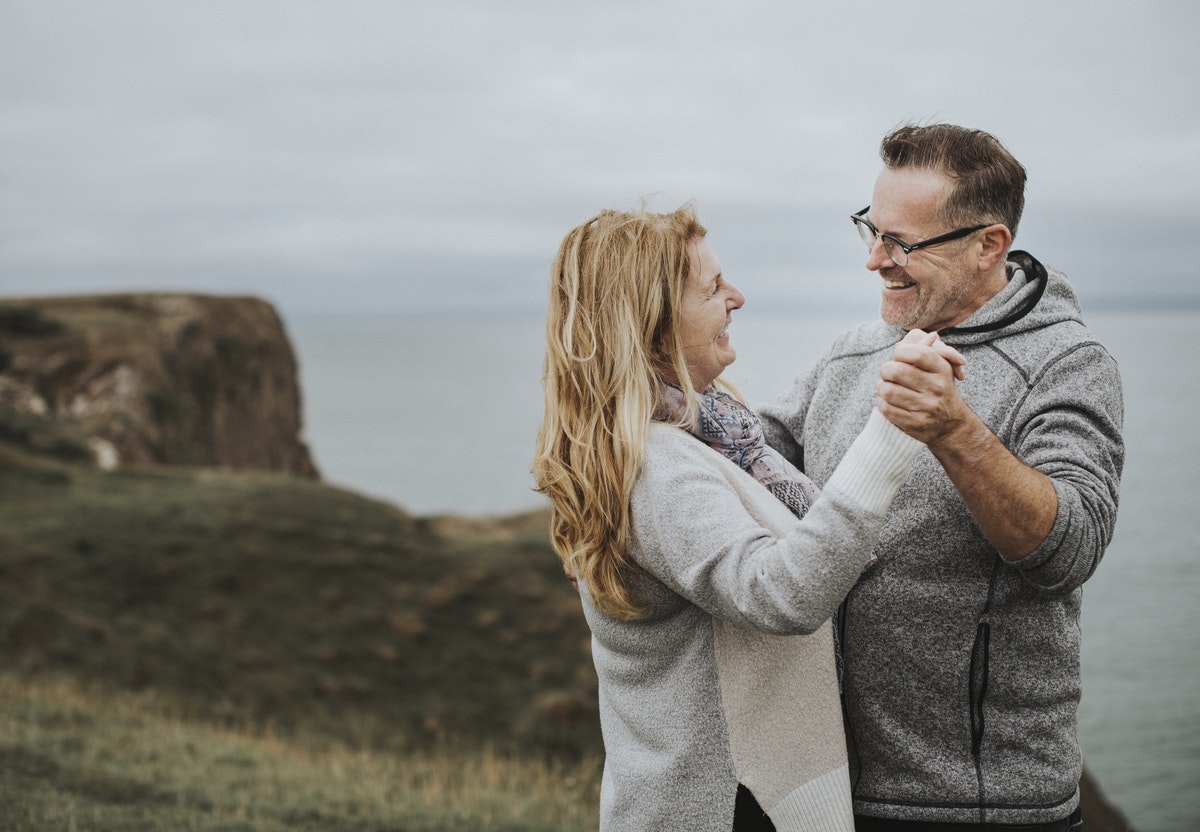 Source: rawpixel.com
Once you've registered for your free therapy account, you will take an online questionnaire. Once the online questionnaire is complete, you will get matched to one of the licensed therapy providers to conduct your online therapy sessions. You can start online therapy sessions with a relationship counselor individually or as a couple. After you select your therapist the final step is to decide how you'll attend your online sessions.
Clients on the ReGain platform have the option to get online therapy and chat with a therapist via private online therapy chat room, face-to-face video only therapy chat, SMS messaging or unlimited messaging therapy, and audio chat. Having access to long-distance therapy options and therapeutic couples services like those offered by ReGain.us make it easier for couples to tackle improving their mental health without worrying about in-office therapy appointments.
Couples who participate in online mental health services like online couples therapy have shown a 70% improvement in relationship satisfaction. This drastic increase in satisfaction is related to the effects of improved mental health and boosted confidence that learning new behaviors in therapy can provide.
Counselor Reviews
"She always takes time to dig through all issues. Modifies our sessions based on needs at that time while maintaining long term and short term goals. She saved my relationship!!"

"Cris Roman saved my marriage. His approach to therapy taught my husband and I the skills we needed to change the way we communicated and the way we understood each other. He is very non-judgemental and helps each person make sense of the others' feelings and actions without taking sides or placing blame. His ability to make you feel heard while helping you to see and understand why your significant other is acting a certain way is phenomenal."

Final Thoughts on Online Marriage Counseling for your Mental Health
Now that you've learned some of the ways that struggling couples can benefit from by getting therapy and online mental health services -- are you going to reach out for professional mental health care support and get your relationship and your mental health back on track? Or, are you going to continue to try to go it alone?
Regardless of what you decide, now you know that you have options for getting mental health care and relationship support services online. Professional mental health care services can help you learn new methods and strategies to improve the quality of your individual mental health and the health of your personal relationships.
Many couples learn relationship coping strategies and mental health coping strategies in relationship therapy when they take advantage of getting mental health care services. No matter what negativity you're experiencing, with the right tools and improved mental health, you can move forward to a truly fulfilling relationship.