Free Online Therapy Could Save Your Relationship
Updated March 26, 2020
Introduction
We all know that relationships can be challenging. This is especially true when it comes to the effect relationships can have on your mental health. Unresolved issues in relationships can aggravate issues with anxiety, depression, and other mental health concerns. At times, you might feel bogged down by the problems that you're experiencing in your relationship. These negative mental health effects can carry over into other areas of your life if you don't make changes. In this article, we talk about how mental health services like free online therapy could help you to save your relationship.
Unresolved Relationship Issues Can Negatively Impact Mental Health
It's okay to admit that you don't know what to do next when unexpected relationship challenges arise. Sometimes we aren't sure how to solve our relationship problems on our own and we need to find support to learn how to take care of ours (and our partners mental health.) That's why couples therapy exists. If you and your partner are struggling, it might be time to seek guidance from a couple's counselor. Today's couples therapists provide mental health services online via text chat, video, and phone.
A couples therapist can help you and your partner address critical mental health challenges and issues that may be causing your relationship to hit a virtual wall. Talking to an expert can teach you how to communicate more effectively with your partner and uncover underlying mental health concerns that may be adding to the stress of the relationship. For example, if one partner in the relationship has issues with early childhood attachment, this can affect the strength of the bond between the two. Taking advantage of mental health care services online is a good way to overcome relationship challenges.
People make many excuses when it comes to seeking mental health advice and guidance for their relationship. It might be that they are ashamed to get help from a mental health professional or to let anyone know they're getting mental health services. People who are in domestic violence situations may avoid counseling if they are in a threatening situation. Resources are available for people in these situations via the National Domestic Violence Hotline or the National Suicide Prevention Lifeline. These crisis services can help you locate viable mental health care services in your area or online.
Online Therapy Can Help Improve Your Relationship
The truth is while many people are ashamed to admit that they have mental health or relationship issues, there's no embarrassment in finding support to make your relationship better. Improving the quality of your mental health is the best way to help improve the quality of your personal and intimate relationships. One of the excuses that many people use for not getting mental health care support is that mental health services like therapy or couples counseling costs money.
Unresolved mental health issues like childhood trauma or abuse can have a severe impact on a relationship. People who have had past mental health traumas may have issues with creating a healthy emotional attachment that will keep them from having successful relationships. It's important to talk to a licensed professional if past mental health traumas are currently affecting your life. Mental health services are designed to help individuals and couples keep their lives on track.
Couples therapy is an affordable and results-based mental health service that is helping couples improve their lives and relationship satisfaction by as much as seventy-percent. Examples of mental health traumas that can have a lasting impact on self-perception and intimate relationships are childhood abuse, sexual abuse, domestic violence, and similar incidents that can have a traumatic impact on our mental health development in early childhood.
The effects of these and similar mental health traumas often go unnotticed and carry over into adulthood -- until the question of intimate relationships comes up.
Learn How To Build Communication And Trust
People in intimate relationships spend more time with each other than anyone else. This means that if they haven't established a healthy bond based on communication and trust, the relationship has to end -- or become difficult. This is where the importance of having good mental health comes into a relationship. If one or both partners has unresolved mental health issues, they may inadverdently bring those issues into the relationship and project them onto their partner.
The good news for couples with mental health and relationship challenges is there are ways to get couples therapy that doesn't involve paying money. With the advent of online therapy sites and free sites that hire trained listeners to provide emotional support, you can get free online therapy for you and your partner. If you had the chance to work on your relationship problems and you didn't have to pay for it, why wouldn't you try it? It's a legitimate question. Can you think of an answer?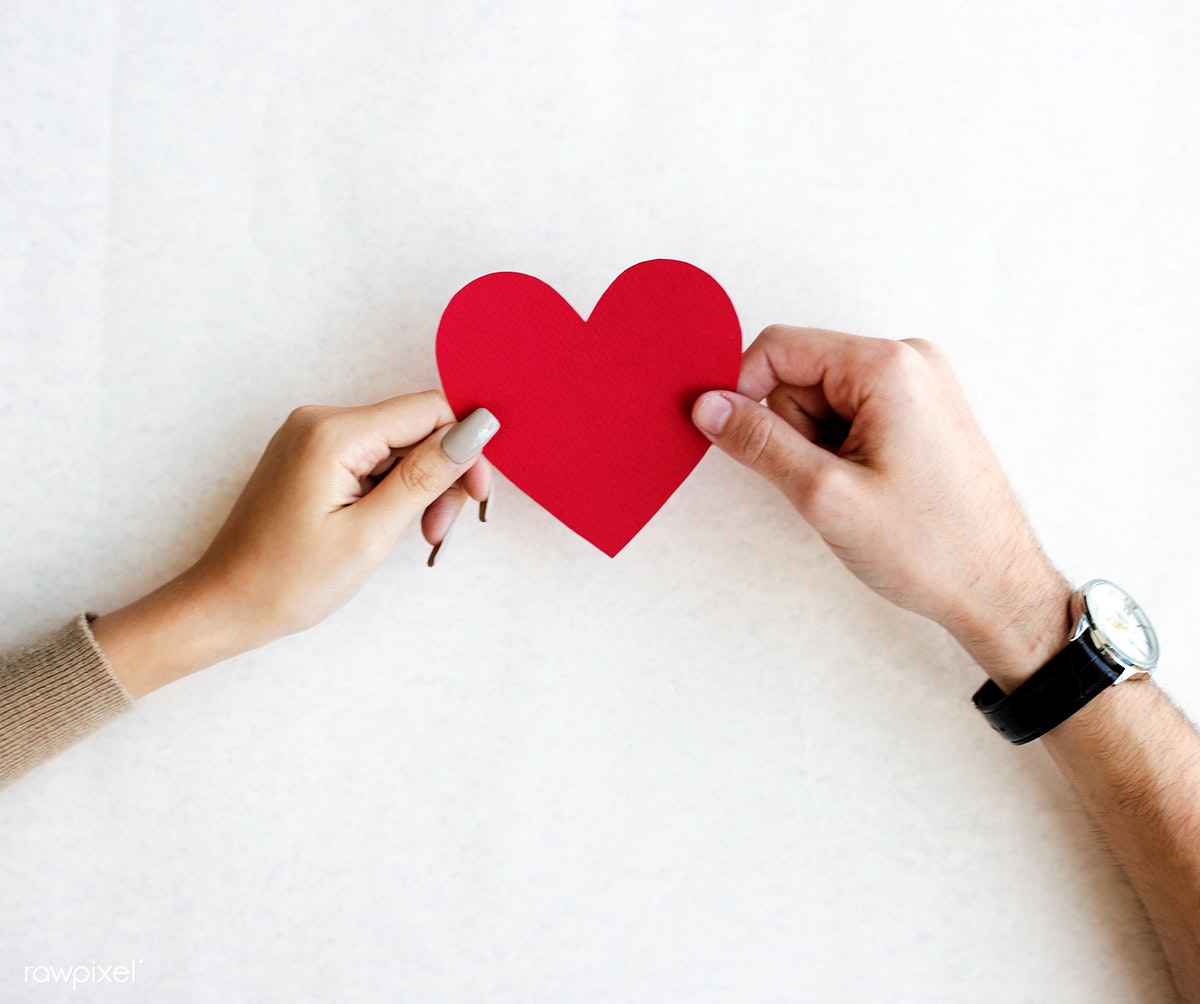 Source: rawpixel.com
Nobody wants to think that their relationship is suffering. It's not a pleasant
Is Your Relationship In Trouble?
Contrary to popular belief, falling in love and getting married isn't always the fairy tale that it appears to be on television or social media. Married couples that have been together for decades will tell you that being married takes tons of dedication, commitment, and hard work. This is solid advice. You may wonder how being married or in a committed dating relationship can possibly require work.
This is especially true when feelings of euphoria or attachment are acting on the pleasure centers in your brain in the early stages of falling in love. Building healthy and lasting relationships requires a mutual comittment to maintaining good mental health, communication skills, and trust. Without these componenets relationships have little chance of success.
Having constant disagreements and arguments is a sign of a communication breakdown in the relationship. This isn't healthy for yours or your parnters mental health. Resolving critical mental health issues is paramount to the success of your relationships. Learning how to see your partner's point-of-view -- without feeling judged or misunderstood is a skill that a mental health professional can teach you.
Understanding Relationship Phases
When it comes to how mental health affects relaltionships, the truth is that the chemicals in our brains that increase our pleasure and desire when we fall in love, often don't stay at the same elevated levels as they were in the beginning. This decrease in hormones can feel like depression or other mental health conditions. When the rose-colored glasses come off, you may realize that your partner isn't as perfect as you once thought. Is this new awareness because something suddenly changed with your partner? Or, did something change with you?
In most cases, when couples start having issues, it's because they are moving on to a different phase in their relationship that isn't so preoccupied with the concept of new love. This is where the importance of good mental health care comes in. A licensed mental health professional can help you and your partner navigate issues with existing mental health problems and teach you better conflict resolution skills.
Common Relationship Issues
People who aren't mentally prepared for the ups and downs that happen in an intimate relationship may have trouble adjusting as their relationships take a new turn. Having ongoing mental health support is a good way to learn new strategies for handling new relationship challenges as they arise.
Common relationship issues that come up as couples learn how to share their lives are financial concerns, housekeeping concerns (those pesky dishes left overnight in the sink), and personality concerns. When these issues come up in an initmate relationship, couples may overract if they aren't prepared to work out arguments effectively. Mental health professionals provide unbiased insight and solutions for resolving these issues.
Not having a good grasp on the expecations that come with an intimate relationship can result in serious relationship problems and even lead to domestic violence. Making a comittment to good mental health can help resolve disputes between couples before they escalate out of control.
How to Save Your Relationship
The first step to take toward saving your relationship is to assess yours and your partners mental health. Are there underlying mental health issues on either side that are causing issues with communication, behavior, or infidelity? It's important that both you and your partner get a medical and mental health assessment to rule out unseen mental health concerns. Chronic mental health issues like depression, anxiety, or post-traumatic stress disorder can cause mental health sufferers to act in ways they wouldn't normally act with proper intervention and mental health treatments.
Today's mental health treatments include a combination of psychotherapy, counseling, medication, and partner referrals for community resources. Mental health professionals and medical health professionals work in tandem to help individuals, couples, and families to repair their broken relationship by improving the quality of their mental health.
Psychotherapy has shown to be effective at mitigating the negative effects of mental health by 70% in mental health research studies. This means that the majority of people who comitt to mental health treatment and therapy show a drastic improvement in mental health symptoms, overall quality of life, and satisfaction in personal relationships.
Without the advice of a mental health professional most people don't understand that just because you find yourself facing some struggles in your relationship -- doesn't mean your relationship is over. It just means you need to learn how to look at the situation from another perspective and rule out any factors that may be adding to the difficulties in the relationship. This is where mental health professionals can help. Couples who become ovewhelmed with the struggles of managing responsibilities, committment, and personal needs can benefit from having a third-party perspective.
Mental health professionals are trained to help individuals and couples identify the stressors in their relationship and break down the walls that have become a barrier to communication. Without the intervention of a mental health expert, many people are unable to complete this process on their own. When couples get mental health therapy and relationship counseling, they learn new ways to communicate with their partner that can improve the relationship.
In fact, there are things that you can do that can increase your chances of successfully overcoming these challenges to build an even stronger relationship than before by taking charge of your mental health and investing in couples counseling or therapy. However, in order to see results you must be committed and willing to put in the work needed to save your relationship.
Communicate
Communication is a key component of any healthy relationship. It helps you stay in touch with your partner. Likewise, it helps you get to know them at a deeper level as you share secrets and desires with each other. However, when life gets busy it is easy to forget to really check in with one another and see how your partner is doing. It can become even more difficult when you are already at odds with each other.
Communication is important to keep your relationship moving forward in general, but it is especially important when it comes to working through any challenges or issues. By being able to effectively communicate with your partner you can let them know what is bothering you and how you feel.
Failing to communicate with your partner can lead to feelings of resentment from both you and your partner. Being stuck in emotions like resentment can cause the relationship to become toxic as it causes serious damage to your relationship. Taking good care of yours and your partner's mental health is paramount. (Even when you're upset with each other.) Therefore, it is always important to communicate with each other; just make sure you communicate constructively to have the most effectiveness, especially when discussing a difficult topic. If you aren't sure how to do this, a mental health professional can help. A licensed relationship expert can point out issues in the relationship and opportunities for improved communication or behaviors.
A therapist not only provides mental health services -- they also provide realistic advice on how to deal with everyday challenges that come up between couples and individuals. Getting couples therapy from a mental health professional can help you learn important relationship behaviors like effective communication and boundary setting.
Set Boundaries
Learning how to set healthy boundaries is one of the most important things that you can do for your intimate relationships and your mental health. You may think that you and your partner shouldn't share separate hobbies or interests and that taking time apart will damage the relationship. In actuality, taking time apart to enjoy individual activities keeps the relationship alive (as you both have something new and unique to bring to the table after spending time apart).
We all need time to unwind and to be free to be ourselves. Having this private time to recharge and reboot helps to keep our mental health in check so that we can continue to be productive partners and friends. People who suffer from mental health issues may have underlying issues with attachment that show up in the relationship. If their partner doesn't recognize this, they may simply label their partner as overbearing or controlling. A mental health professional can help point out these types of behaviors.
This idea that people need space to maintain good mental health may contradict popular images on television and social media that often depict obsessive or pathological love. No matter how much you love someone -- we're biologically wired to take some alone time to reboot and refresh to keep our minds and bodies healthy. Many people aren't aware that the images that we see on television are often grossly different than what we will experience in real life.
Relationship dramatizations aren't designed to be templates for real life relationship behavior. A mental health professional can help you and your partner learn the difference between obsessive love, pathological love, and healthy loving relationships.
Source: rawpixel.com
Setting boundaries with your parnter lets them know what you expect from them. In order to have a harmonious relationship both partners should feel comfortable voicing their needs for space. Understanding what your parnter needs in advance this can help keep you from getting hurt and can reduce arguments. It also puts both of you on the same page on what you expect from each other.
Being in a relationship where boundaries and expecations are unclear can take a serious toll on your mental health. Disorganized communication patterns often result in disorganized relationships where neither partner knows what the other is doing -- or what to expect from each other. Relationship experts and mental health professionals can teach couples how to set healthy boundaries and establish effective communication that keeps the relaltionship moving forward.
It is important to be fair when it comes to setting boundaries. You should be reasonable in your expectations for your partner and you should be willing to abide by the same boundaries that you want your partner to follow. You'll also need to be open to accepting the boundaries that they want you to follow as well, within reason. Whatever you agree to, be sure to follow it. Staying true to your word in terms of boundaries can go a long way in other areas of your relationship as well, such as continuing to build trust with your partner which is important for maintaining good mental health and a healthy relationship.
Couples Therapy
If you are struggling to overcome the challenges you are facing as a couple or struggling with personal issues outside of the relationship, it may be worthwhile to consider couples therapy or other individual mental health services. Couples therapy can be used by anyone in a relationship, not just married couples. People who are dating and intimate also need a safe space to talk about their concerns and take better care of their mental health. Going to therapy together gives you an unbiased sounding board as the counselor works as a neutral third-party to help you work through your issues. They can also help you see the issue from your partner's perspective (something that can be difficult to do on your own). Relationships that have become toxic or those that lack communication can take a serious toll on yours and your partners mental health.
It's important to get expert support and advice if you find yourself drowing in mental health issues surrounding your relationship. Most importantly, free online therapy can help save your relationship by improving the quality of your mental health and giving both of you the tools to successfully navigate your disagreements. As a result of taking steps to improve mental health and communication, many couples are able to find common ground.
Benefits of Couples Therapy
When a couple enters into therapy they have a unique opportunity to look at their relationship from both a clinical and an emotional perspective. Couples therapy helps them learn how to communicate better by establishing communication goals and boundaries on the road to improving the quality of their mental health. We often forget to set important boundaries during the new love phase of our relationships that can cause us to suffer uneeded angst, anxiety and other mental health concerns later down the road.
This is especially the case when we're putting our best foot forward and don't want to be seen as a bad mate. Mental health may actually be the last thing that comes to mind when you're engulfed in the passionate emotions surrounding new love. Unfortunately, many couples wait until much later in the relationship to voice their real concerns which can lead to a deterioration in the quality of their mental health.
When you're not able to figure it out on your own, it's time to enlist the support of a professional third-party to help you and your partner to sort things out. Protecting your mental health both inside of and outside of a relatioship are critically important to your overall well-being. Couples who choose to comitt to each other accept a mutual responsibility for taking the best care of their partner that they possibly can.
This includes maintaining good mental health practices like learning fair conflict resolution (and avoiding groundless arguments.) However, not everyone has access to reputable counselors nearby, and not everyone has the time to sit in traffic on their way to appointments. This is where online counseling services like ReGain offer solutions.
RegainUS and similar services provide couples with 24-hour access to mental health based services that include individual, couples, and group therapy options. Talking to a licensed therapy provider about how to resolve critical issues negatively affecting your mental health is a great first step to take towards healing your relationship.
Getting couples therapy online with leading couples therapy platforms like ReGain is easy. To get started, either you or your partner will need to register for a free account on the platform using your valid email address. This email address will be used for communication with your therapists, exchanging files and therapy notes, and appointments. Couples do have the option to remain anonymous on the platform for privacy.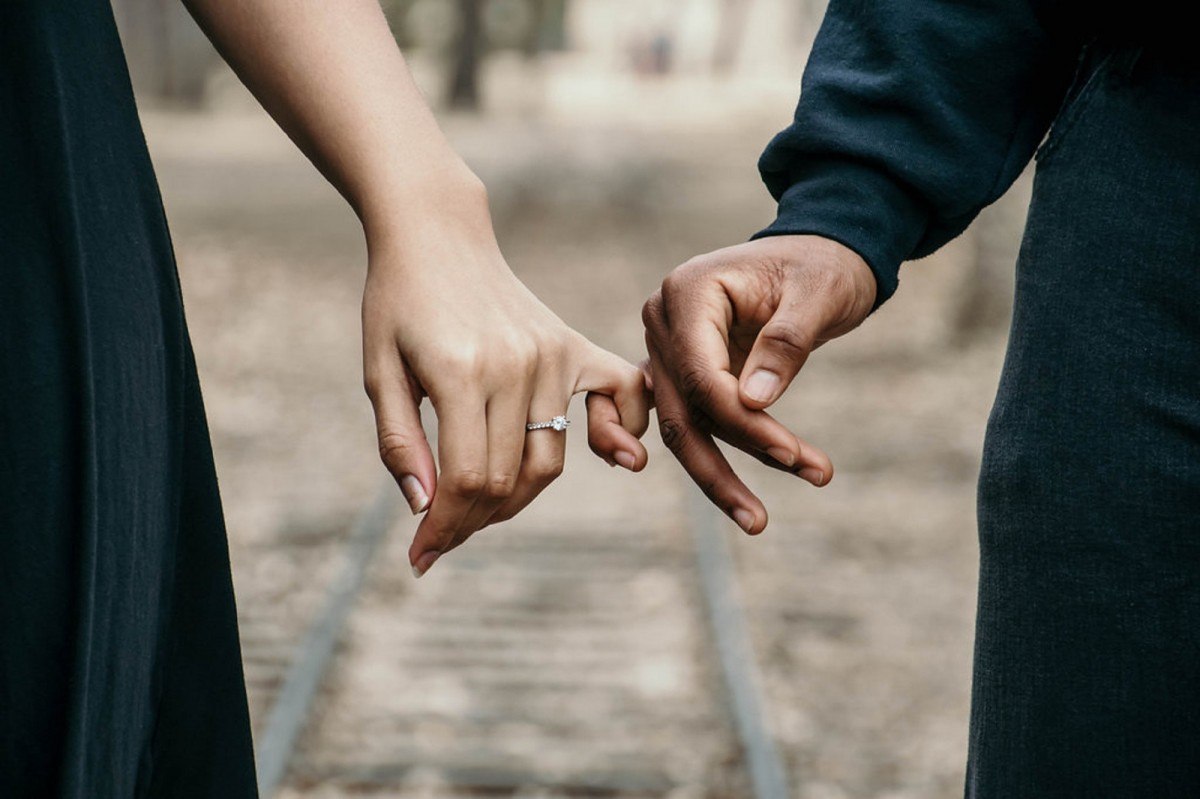 Source: pxhere.com
Once you've registered for your free therapy account, the next steps are to choose a licensed therapy provider to conduct your sessions. You can start therapy sessions with a relationship counselor individually or as a couple. The choice is yours. After you select your therapist the final step is to decide how you'll attend your online sessions.
Clients on the ReGain platform have the option to get online therapy via private chat room, face-to-face video chat, SMS messaging, and audio chat. Having access to long-distance therapy options and therapeutic couples services like those offered by RegainUS make it easier for couples to tackle improving their mental health (and relationships) without having to worry if they will be able to keep up with in-office therapy appointments.
Sessions with your therapists are conducted in a question-and-answer format where you, your partner, and the therapist participate. During the question-and-answer sessions, you'll begin to learn more about using positive communication strategies for voicing your concerns with your partner. Your therapist will help the two of you learn better communication skills and to determine if communication or something else has been at the root of your issues. Your therapist acts as a neutral third-party to help you iron out your differences so that you can both move forward.
The more you learn how to take back control of your emotions and to have effective conflict resolution with your partner, the better you'll feel. Both you and your partner will see a noticeable difference as your mental health begins to improve. Couples who participate in mental health services like online couples therapy have shown a 70% improvement in relaltionship satisfaction.
This drastic increase in satisfaction is related to the effects of improved mental health and boosted confidence that learning new behaviors in therapy can provide.
When you start therapy on the ReGain platform, you immediately gain access to a one-week free trial that provides you with unlimited access to the therapist of your choosing. We're offering this free trial to give couples a free preview of the benefits of online therapy.
To maximize the benefits of your free therapy trial -- schedule your first therapy appointment as soon as possible, to take full advantage of the free week. During the trial, you may communicate with your counselor as often as you'd like. Below are some reviews of ReGain counselors from other couples experiencing different relationship issues.
Counselor Reviews
"She always takes time to dig through all issues. Modifies our sessions based on needs at that time while maintaining long term and short term goals. She saved my relationship!!"

"Cris Roman saved my marriage. His approach to therapy taught my husband and I the skills we needed to change the way we communicated and the way we understood each other. He is very non-judgemental and helps each person make sense of the others' feelings and actions without taking sides or placing blame. His ability to make you feel heard while helping you to see and understand why your significant other is acting a certain way is phenomenal."

Final Thoughts
Now that you've learned some of the ways that struggling couples can benefit from by getting couples therapy and mental health services online -- what are your plans? Are you going to reach out for professional mental health care support and get your relationship and your mental health back on track? Or, are you going to continue to try to go it alone?
Regardless of what you decide, now you know that you have options for getting mental health care and relationship support services online. Professional mental health care services can help you learn new methods and strategies to improve the quality of your individual mental health and the health of your personal relationships.
It's important to understand that underlying mental health issues are often the cause of many disagreements and breakups that seem to have come from nowhere. Many couples learn relationship coping strategies and mental health coping strategies in couples therapy when they take advantage of getting mental health care services. No matter what negative you're experiencing, with the right tools and improved mental health, you can move forward to a truly fulfilling relationship.
Frequently Asked Questions (FAQs)
What mental health services are available for couples?
There are a wide variety of mental health services available for couples. Couples therapy, couples counseling and individual counseling services are available for couples in crisis. It's important for both people in a relationship to take good care of their mental health. If there are pre-existing mental health concerns with either person in the relationship, couples therapy can teach you how to communicate in order to overcome these challenges.
Are their mental health counseling options online for victims of domestic violence?
Yes. There are a wide-variety of mental health counseling options for couples who have had issues with domestic violence. Professional therapists and counselors can help people in domestic violence situations to learn healthier behaviors including developing self-worth and anger-management via text chat and phone support. When mental health issues are at the root of domestic violence concerns, board-certified mental health professionals can help provide resources, therapy, and support.
***If you're in a potentially life threatening situation related to domestic violence and you need support, contact The National Domestic Violence Hotline 24-hours a day.
What mental health care options are available for couples online?
If one or both partners in a relationship is suffering from issues with chronic mental health -- counseling and therapy options are available online. Couples can find mental health care services and relationship support including unlimited messaging therapy and text chat using leading therapy sites like RegainUS. For couples in crisis, The National Suicide Prevention Lifeline and The National Domestic Violence Hotline are available online 24-hours a day.
How do attachment styles affect relationships?
Attachment styles formed in early childhood are based on the level of attacchment we develop for our primary caregivers. The attachment styles we form in early childhood are the same styles we carry into adulthood. Without mental health intervention, avoidant and insecure attachment styles can wreak havoc on a relationship.
How important is having good mental health in a relationship?
Having good mental health in a relationship is one of the most important factors in the relationship. When both partners have good mental health they can develop healthy communication that leads to mutually fulfilling relationships. If one partner has an issue with mental health issues like depression, anxiety, or other chronic issues, these mental health challenges can place a serious burden on the relationship.
What happens in couples therapy?
Couples therapy sessions involve conversations between your therapist, your partner, and yourself. This three-way conversation provides a multi-dimensional view of the status of your relationship and mental health. A licensed mental health provider will ask questions of both you and your parnter to learn more about how you interact with each other. Online therapists provide mental health care services via text chat, video chat, and phone.
How long do couples therapy sessions last?
Sessions with mental health care providers can last for 15-60 minutes. If you visit your mental health care provider online, you have the option to have more frequent sessions than you typically would using in-office therapy. RegainUS offers unlimited messaging therapy options so you can connect with a licensed mental health care provider online 24-hours a day.
What are chronic mental health issues?
Chronic mental health issues are ongoing mental health issues or disorders that have been present for an extended period of time. Examples of chronic mental health disorders are depression, anxiety, post-traumatic stress disorder and similar disorders. When people suffer from chronic mental health issues, they require ongoing treatment and monitoring to overcome mental health related challenges and build solid relationships.
---
Previous Article
An Online Therapist Can Help You Communicate With Your Partner
---
Next Article
The Aspects Of Imago Relationship Therapy
---
The information on this page is not intended to be a substitution for diagnosis, treatment, or informed professional advice. You should not take any action or avoid taking any action without consulting with a qualified mental health professional. For more information, please read our
terms of use.