Where Can I Find A Free Psychologist? Find Options For No- And Low-Cost Therapy
Updated May 12, 2020
Reviewer Karen Devlin, LPC
One of the major factors that often determine whether individuals actively seek out therapy is the cost. Unfortunately, working with a psychologist has been traditionally looked at as a luxury, and many insurance companies have very strict parameters under which they will cover the treatment. Having to jump through hoops to get the help, one needs a major turn off from experience, and once someone sees the price tag attached to proper treatment, they shy away. Psychologists in major cities may charge up to $200 per session. Many issues cannot be treated in one or two visits, so this can be a very stressful cost to most. We want you to know that there are alternatives that my cost absolutely nothing or very little compared to the average, and if you're not in the best financial state, help is still very available to you.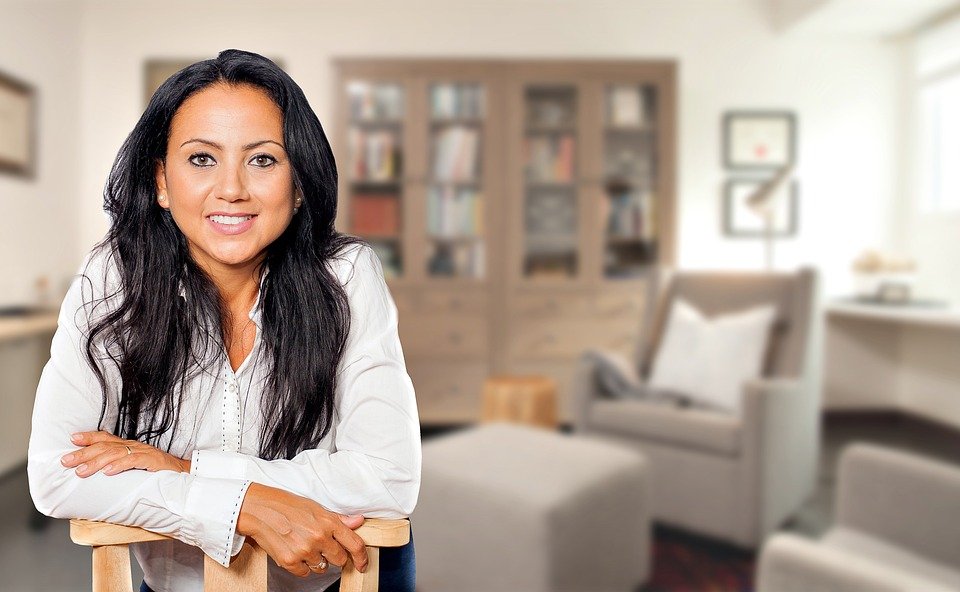 Source: pixabay.com
Sliding Scale Therapists
Therapists, psychologists, and other mental health workers sometimes work on an adjusted rate to be able to aid clients who are unable to afford their typical hourly rates. They adjust their regular rates based on one's ability to pay, taking into consideration their income, household size, etc. If your insurance does not cover specialists (the umbrella under which psychologists fall) or if you are unable to afford out of pocket treatment altogether, someone who works on a sliding scale will be a great option for you. If you are unsure where to find such therapists and mental health workers, you can check out Psychology Today or GoodTherapy.org, which both allow you to locate sliding scale therapists in your area. If the rates available through these sites are still a touch above reach, Open Path Psychology Collective can provide you with professionals that charge less (typically around $30-$80/session).
Free/Low Income Therapy Services
Unfortunately, mental health is not largely recognized as an overall part of one's well-being. Many insurance companies consider mental health counseling or therapy a luxury, not a necessity, and so, clients are often forced to pay out of pocket for treatment. There is a strong network of service providers who have dedicated themselves to assisting people who require mental health services but are low income and cannot afford the sticker price. Community health care clinics are usually no fee or low-income fee-based programs that can provide the necessary care without you having to worry about the cost. Professionals at these clinics are trained to work with a variety of mental health issues and disorders, and they often employ student psychologists, psychotherapists, and counselors as an additional means for keeping costs low or non-existent.
Mental Healthcare Mobile Apps
Many individuals are either too busy to set aside time to see a therapist or who are uncomfortable with the notion of being physically close to and opening up to a 'stranger.' If you are such a person, online therapy may be a great option for you. Today, with the incredible and secure technology available to us, we can have completely confidential sessions with licensed and trained professionals from virtually anywhere. If you have an hour's lunch break during a busy day of meetings or if you want to feel comfortable from your own home, online therapy offers versatility, catering to all your needs. One of the best feelings about seeking therapy or counseling through an online application is the feeling of noncommitment. There is no added pressure of feeling locked into having sessions. There is no feeling of guilt or slacking if you choose not to continue treatment, and it's this freedom that individuals on the fence about treatment often require.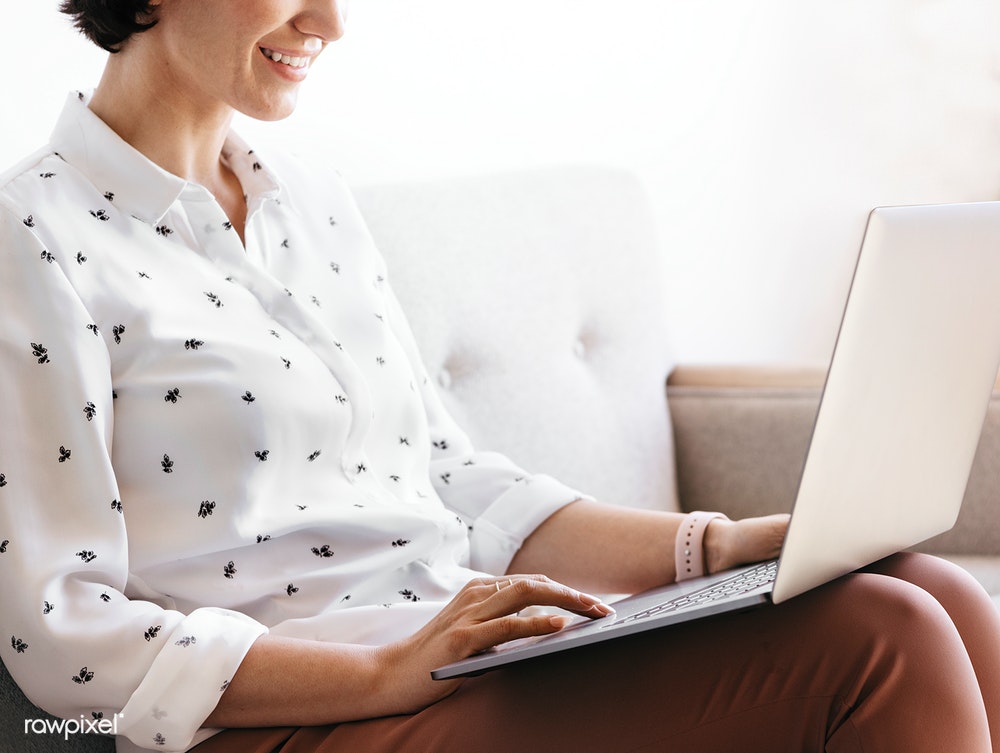 Source: rawpixel.com
ReGain.us is a great resource to find affordable and 100% versatile mental health care. You'll be able to receive treatment directly from the comfort of your own home in a variety of non-invasive forms. You can choose between chat, video, or phone sessions with a licensed therapist or counselor. Whatever you're most comfortable with, ReGain will work with you to make sure you have a great experience. In addition to having several licensed and trained professionals on their roster, ReGain also believes in the power of knowledge. They provide a complete library of articles spanning the entire spectrum of mental health and wellness. If you have questions regarding different methods of therapy, mental health issues, or struggle with maintaining mental wellness, this is a vital, completely free resource that will help get you set on the right track.
It is important to note that while online therapy may be just as effective as in-person methods, some issues are better dealt with in the flesh. If you are struggling with issues such as schizophrenia, PTSD, or addiction, it may be more effective for you to see more attention and care through therapy in person, rather than online. In these cases, accountability and in-person interaction may be the better treatment options.
Support Groups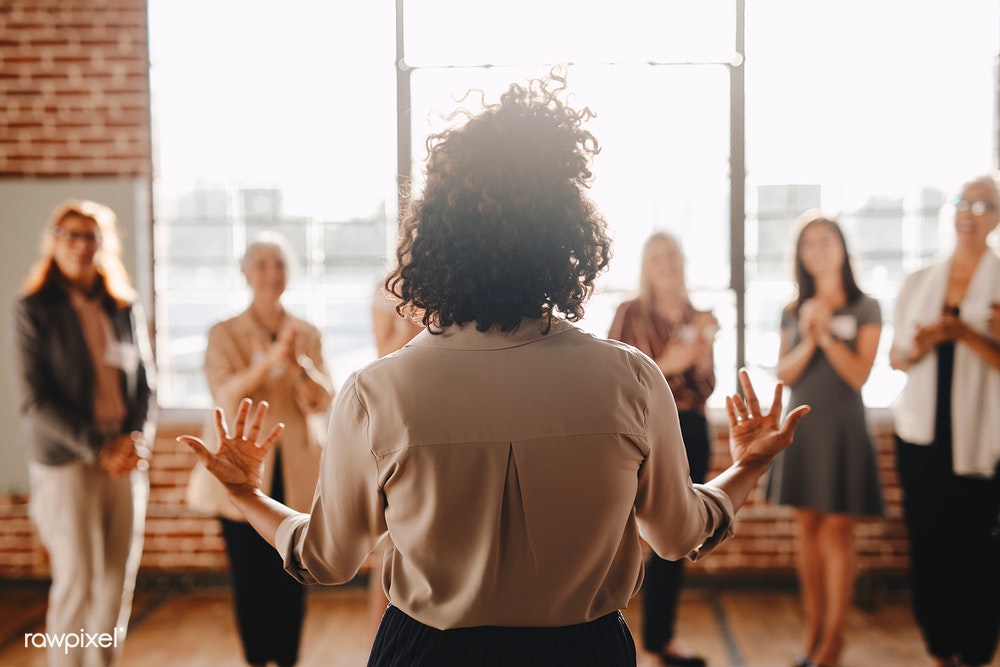 Source: rawpixel.com
It may sometimes be very intimidating to approach one on one therapy. It takes true strength to be open and honest with a person you do not know. Seeking help through a support group is a good way to 'test the waters' so to speak, and connect with others who are struggling with similar issues. Simply the feeling of not being alone is often therapeutic to many. Support groups will allow you to interact with others, hear their stories, witness their journeys, and even ask for advice. There are different types of groups that you can join, depending on what you're looking for. If you are someone who feels like a more spontaneous and natural group would benefit you, there are many open-ended support groups that allow members to share at any point. If you're more concerned with having a specific order of events and guideline, a structured group works through a set curriculum to teach skills and provide you with coping tools. Mental Health America provides a good resource of mental health support groups within your area based on specialization. For those struggling with addiction (one of the most common types of issues dealt with through support groups), see here for a list of groups in your area. Support groups are often completely free or require a very minimal fee. This is a very cost-effective option for those who may not be able to invest in one on one therapy.
Crisis Hotlines
Sometimes, we are faced with daunting or tragic events that completely break us and our spirits. When some individuals are faced with strong negative emotions, they may begin to experience feelings of extremely deep hopelessness. If you find yourself experiencing a mental health emergency, please know that help is just a phone call away and it will not cost you anything. If you are experiencing suicidal thoughts, domestic violence, or any other type of psychological issue or trauma that requires immediate help, you can reach someone at a crisis hotline any time of day or night. Trained volunteers and professionals will be there to help you through and make sure you get any follow up care you may require. You may always call 911 for immediate assistance or reach out to the suicide prevention hotline https://suicidepreventionlifeline.org/, sexual assault hotline, or domestic violence hotline to speak with someone as soon as possible. These hotlines are typically completely anonymous, so don't worry about what you may say. You are in a safe space, and your privacy will be completely respected unless you are posing a threat to yourself or others, at which point, outside help may need to reach out to you immediately. Professionals are waiting by the phone lines. All you need to do is make the call.
Mental health is just as important as your physical wellbeing. Without a functional mind, what good is a functioning body? Be sure always to prioritize your mental wellness and take care of yourself so you can live a happy, healthy, and well-adjusted life. Seeking help from a psychologist or counselor is not a weakness, but a sign of strength and determination to be a better you. Just because you may not be able to afford traditional counseling does not mean you have to go without help. There are so many professionals out there who make themselves available to people in your position, who want to help. Take advantage of the many resources available to you and find the help you need to create a better future for yourself.
Regardless of what kind of mental health aid you're looking for, know that there are limitless options available to you if you know where to look. Seeking help from a psychologist or psychotherapist does not have to be a major expense, as there are several resources available to assist individuals regardless of their financial capabilities. Find the counseling you need at no or low cost, in an area near you to get started on your path to mental and emotional wellness today!
---
Previous Article
What Is Systems Psychology?
---
Next Article
What Is Reaction Formation? Definition, Psychology, Theory, And Applications
---
The information on this page is not intended to be a substitution for diagnosis, treatment, or informed professional advice. You should not take any action or avoid taking any action without consulting with a qualified mental health professional. For more information, please read our
terms of use.