Where To Find The Best Free Mental Health Online Counseling For Families That Can't Afford It In 2020
By: William Drake
Updated November 17, 2020
Medically Reviewed By: Karen Devlin, LPC
Is Affordable Online Counseling Right For Your Self And Your Family?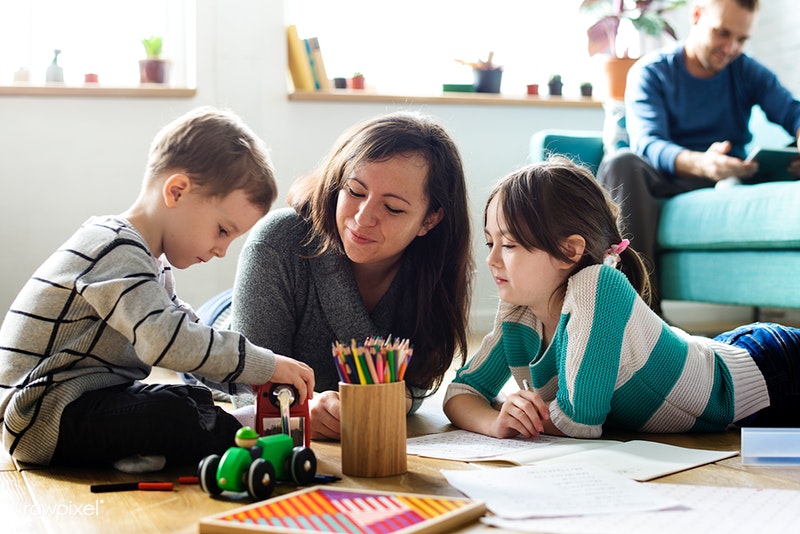 Source: rawpixel.com
Ready to Improve Your Family's Mental Health? Why Family Counseling Is Important
Family is an essential part of your development as a human being and the way that you learn to interact with the world around you. Healthy communication skills and relationships are essential throughout a person's entire life, and for many of us, family members are some of the people that we will have the closest ties with. Counseling can support families in a variety of ways, but one of the ways it can help is teaching children how to express emotions healthily.
The best online counseling can help because it gives children an opportunity to express their feelings in a comfortable environment. That's why the availability of free online counseling and free online therapy is essential; the benefits of online family counseling need to be available to as many people as possible.
Lack of Resources; Lack of Results
If a family doesn't have the financial resources to afford family counseling, their family dynamic could suffer. That's why free online counseling and free mental health care for families is so important.
If your family has challenging emotional times and they can't seem to navigate those difficulties, a free mental health service is just what the family needs. Free online therapy can be a great option to meet everyone's schedule. The mental health professional undergoes training as an LMFT (Licensed Marriage and Family Therapist). The Licensed Marriage and Family Therapist role is to make sure that individuals are heard by amplifying their voices to the community of the family.
For a family to function well, they need to respect every one of the other member's views. An excellent family counselor will reiterate that as part of the counseling process. Every member of the family can speak their mind because they're in a safe online family counseling session. They feel supported by the family unit and the counselor via free online therapy.
Hearing Each Other Out
In families, there are often disagreements, and that's natural. The goal of family counseling is to have a mediator mitigate those arguments so that you don't have to do it on your own. When you can't come to a resolution between the members of the family, the impartial person, such as a counselor, is someone who can help families work out their disagreements.
When family members disagree, free counseling with the best online family counselor can help. The goal in online family counseling is for the mental health professional to be unbiased and to hear all sides. Free mental health care through online family counseling is an opportunity for each family member to have their voices heard.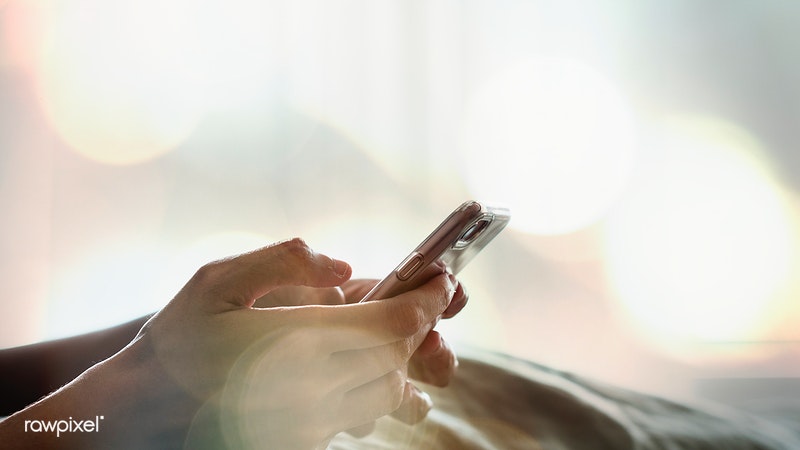 Source: rawpixel.com
Talking About Trauma
There may be trauma in the family that you are afraid to discuss. When you enter a free online therapy family counseling environment, it is a safe and secure place where you can discuss things that may have hurt you. You can confront the member of the family who impacted you emotionally, and if you need you to, you can ask the family counselor to guide you in remedying or healing the relationship.
Traumatic memories are never easy to dig up, but you're in a safe space when you're in the best online family counseling with a mental health professional who knows about trauma. Talking about these trauma events during free online therapy helps the family address these issues.
The best online family counselor is there to help you and support you through working through those memories so that you can heal. Licensed professional counselors can help you rectify the relationship that you have with your family members through therapy and free treatment options.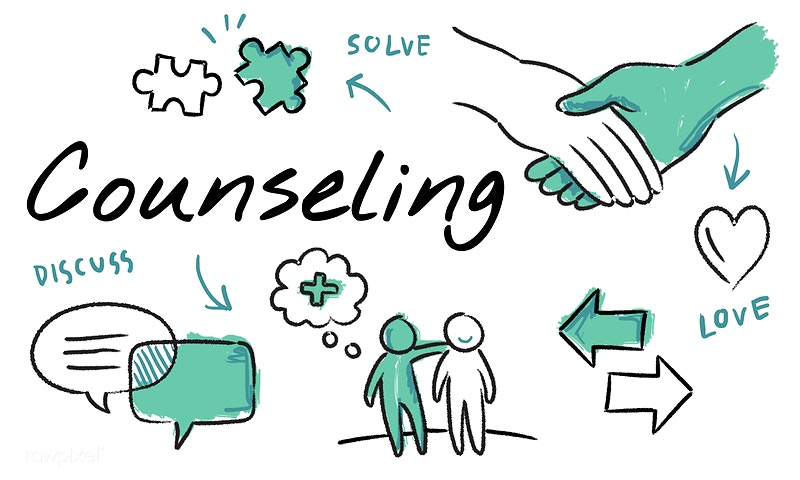 Source: rawpixel.com
It's Your Turn
Are you the member of the family that everybody seems to ignore? Free online therapy is your opportunity to speak your truth. Family counseling online is a place for you to be able to say how you feel and share those emotions with all members of your family. The family counselor who wants your opinion to be validated will support you.
Just because you differ in your opinion from your family doesn't mean that your feelings aren't valid. The family counselor is there to advocate for you. Online family counseling can be an excellent place for everybody's opinion to be heard and respected and the mediator is the online family counselor.
To start online therapy, click the button under the images above. You will be guided through a sign-up process, and matching you to a licensed professional based on your answers in the initial questionnaire will begin after you've completed sign-up. Lastly, it is worth noting that you should start the sessions as soon as possible after you sign up to take full advantage of the best online therapy. Below are two ReGain counselor reviews, from people experiencing family issues.
Therapist and Counselor Reviews
"Jessica has really helped us to work through some very difficult times after living through two category 5 hurricanes last year with two small children in our household. She has done an excellent job of helping us to identify our own attachment fears and giving us guidance on how to navigate some incredibly trying situations."

"Danny has been a source of calmness in my chaotic life. For the past two years, I have dealt with one life changing complication after another. Every session with Danny, is my emotional/mental regroup hour. He has such an understanding and peaceful demeanor about him that makes me think logically about my emotional struggles. Overall, Danny has been very helpful to me during this stressful time in mine and my family's lives."

Put Your Family on the Right Path With Mental Health Treatment
When it comes to family problems, we want to feel like there's hope and that our family can heal. Free online therapy offers hope for family issues. Nobody said that family therapy is easy, but you will be able to talk out even the most complicated of family issues with ReGain. The counselors at ReGain are passionate about helping clients get to a place of healing.
Frequently Asked Questions (FAQs)
Is there any free online therapy?
Free online therapy can be a difficult thing to find, but it isn't impossible. Online counseling services are becoming more and more common in recent years. Free online therapy often involves signing up for an account, and then being paired with a licensed professional counselor who you will have counseling sessions using free chat app, instant messenger, email, or even texting. There are online therapy counseling options offered by some nonprofit organizations and religious institutions, which may or may not meet your needs.
It might be easier for you to find free counseling in the form of group sessions, but this isn't likely to suit the needs of a family that is searching for help from an online counselor. In addition, many group counseling sessions are more support-centered, meaning that they do not have to be led by licensed professional counselors. Someone who is not trained in therapy might not be able to help a family deal with and move past the issues that led them to search for free online therapy.
You may be looking for an online platform that offers therapy including cognitive behavior therapy or cognitive behavioral therapy, sex therapy, or some other type of behavioral therapy. Online therapists provide a variety of therapy programs and counseling programs and offers online for your own unique therapy process. Research shows that online therapy programs and online counseling programs online therapists provide is just as effective as in person counseling .
When you do find free therapy online, you'll want to be sure that you read the fine print. You'll want to be sure they are offering confidential online therapy counseling. In addition, any sites may say that their online counseling services are free, they may just mean for a short period, like a free trial or one free session. If this is the case, you will end up either having to pay for the counseling sessions after the free period, or be left trying to find yet another site that offers free online therapy.
Can you get free counseling?
If you are having trouble finding free online therapy, free counseling can be easier to find within your local community. Your local Department of Human Services will often have free counseling available to those who qualify due to income. Families who have Medicaid may also qualify for free therapy visits a limited number of times per month. If you're a member of a church, check with your church leadership to see if you can set up meetings with a member of the clergy, who often consider counseling sessions with church members to be a part of their job. If your family is open to group counseling sessions, you may be able to find a free local support group that offers free counseling sessions.
Is there any free psychologist?
Many free online therapy options aren't employing psychologists or therapists, they're employing professional counselors. In comparison to psychologists or therapists counselors don't have a doctoral degree, and aren't required to have a license to conduct counseling sessions. Professional counselors don't charge as much money, which is why they are able to work for places that offers free or discounted services. The best free therapy option for you depends on if you need therapy or counseling. Counseling and therapy are two different approaches to dealing with your issues. A professional counselor uses talk therapy to discuss current issues, whereas a therapist or psychologist also discusses how your past can be having an effect on the situation. Both of these professionals offer marriage counseling, and can also help with family issues.
If you are a student, a college may offer free therapy options for students to fulfill this part of their schooling. While not all will offer completely free services, those who charge a fee are typically still much less expensive than traditional counseling services.
What is the cheapest online therapy?
Traditional therapy counseling services or therapy programs can be expensive without health insurance. Therapy typically cost up to $250 per week. If you can't find free therapy programs or a free online therapy option you like and are instead considering finding paid online therapy counseling service, there are many affordable counseling offers to choose from. The best online therapy typically is less expensive, and offer both marriage counseling and family counseling, among other counseling services. Some may be offering a free trial, which can help you decide if their therapy counseling is right for you.
To figure out which of these therapy counseling services are right for you, check their rates along with what kind of therapy they offer. One may not offer marriage counseling, or family counseling. Choose one that suits your needs and your budget.
Are there any free counseling apps?
While free online therapy is still relatively new, there are at least a few different options available that offer free counseling sessions via an app. The catch to these services, however, is that their free options often don't involve a licensed therapist or trained counselor. Instead, they rely on volunteers who often receive basic training in listening techniques in order to offer free services. This is quite a bit different than therapy counseling, which works to give you tactics and techniques to deal with and most past your issues. An app that offers free services may also have paid options for counseling sessions with licensed or trained professionals, which are better suited to providing marriage counseling or family counseling.
Is the BetterHelp app free?
If you're trying to find free therapy, you've probably run into BetterHelp. While their fees are less than a traditional therapist, they do not offer free counseling services. Their counseling sessions do cost money, whether you use them online or via the app. This means they are not a good choice for those looking for free online therapy.
Does 7 cups cost money?
7 Cups does offer free online therapy or free counseling via an app. However, 7 Cups' free services are with "trained listeners," not a counselor. So while they say they have free counseling, the person you will be connected to will not be able to offer suggestions on how to deal with your issue. This makes them a poor choice for complicated issues that require marriage counseling or family counseling.
How can I get free counseling?
If you are looking for free online therapy for mental health and want to ensure that you are going through a licensed therapist there are websites that can help you. While face to face therapy sessions are harder to find for free, the best online therapy and best online therapy chat groups are more abundant and available at all hours of the day and night.
Mental health services with licensed professional counselors are also available via text chat too. Some sites and counselors offer unlimited messaging therapy for those who tend to battle with stress anxiety and depression anxiety.
Does Talkspace cost money?
Talkspace puts those in need of mental health services in touch with a therapist today, if necessary, for those who are looking for affordable online therapy, couples therapy, or long term talk therapy. Just as effective as face to face counseling, Talkspace is a great place to find contact for counselors and patients in need of mental health care.
Is counselling free?
Not all counselling is free. Many in person therapy cost and payments are collected when you regularly see mental health licensed therapists. While most insurance companies cover mental illness and mental health therapy services, not all cover the cost 100-percent. In addition, not all people have health insurance.
If you need to talk to a therapy today and you know you do not have mental health coverage to be able to see a licensed therapist, you can opt for online therapy where you will find live video counselors and trained listeners.
How can Talkspace help me with start therapy?
If you need to talk to a therapist online, therapy Talkspace online therapy, is a great start. Talkspace is an affordable therapy option that connects licensed professionals with those who are looking for a therapist online.
Can online therapy help with depression?
Therapy online through therapy programs or counseling programs therapists provide such as cognitive behavioral therapy can help with depression and other mental health conditions. Online therapy programs is just as effective in person therapy or counseling.
If you are seeking treatment for depression, your online or in person licensed professionals will start with conducting a depression test to determine what treatments may be best for you. One of these might be cognitive behavioral therapy. Seeking mental health care should never make you feel like you did something wrong or that you are not normal. Online therapy for depression and in-person licensed clinical therapy and counseling are here to help.
Treatment, whether in-person therapy or online therapy for depression, is designed to be available when you need someone to talk to or feel like you may be in a life-threatening situation. People around the world utilize therapy programs even minute of the day.
Even just a chat can be a great tool for
feeling as though someone is there for you, whether online or in-person

getting advice in times of crisis from a professional counselor, and

getting insights about your actions from someone who knows a lot about behavioral health and can help you develop methods for handling your emotions in healthy ways.
If you're still wondering if online therapy is right for you, please feel free to contact us at contact@regain.us or check BetterHelp/ReGain.us out online at Facebook, Twitter, Instagram, Google+, LinkedIn, Pinterest & Tumblr.
For more information on mental health, please see:
- SAMHSA (Substance Abuse and Mental Health Services Administration)
SAMHSA Facebook, SAMHSA Twitter
MHA Twitter, MHA Facebook, MHA Instagram, MHA Pinterest
WebMD Facebook, WebMD Twitter, WebMD Pinterest
- NIMH (National Institute of Mental Health)
NIMH Facebook, NIMH Twitter, NIMH YouTube
- APA (American Psychiatric Association)
---
Previous Article
Online Counseling Helps You Accept Your Family
---
Next Article
What Is A Broken Family Relationship & How To Fix It
---
The information on this page is not intended to be a substitution for diagnosis, treatment, or informed professional advice. You should not take any action or avoid taking any action without consulting with a qualified mental health professional. For more information, please read our
terms of use.