Top 10 Reasons Why You May Need Family Counseling- Best Ways to Find Family Connection In 2020
By: Joy Youell
Updated September 18, 2020
Medically Reviewed By: Karen Devlin, LPC
Family Counseling: Can It Save Your Family?
The family is the most important connection that humans have with one another. Societies formed around family units and without our connection to each other and our biological instinct to protect our families, humans may not have evolved and advanced the way they have.
However, not all families are without troubles, stress or conflict. The key to having and keeping a successful family unit moving forward is to be able to understand and identify the needs of the individual members and balance those with the well-being of the family unit. Family counseling is a unique form of therapy that can help with addressing all of those needs. A counselor or therapist can be a great resource for families of any size.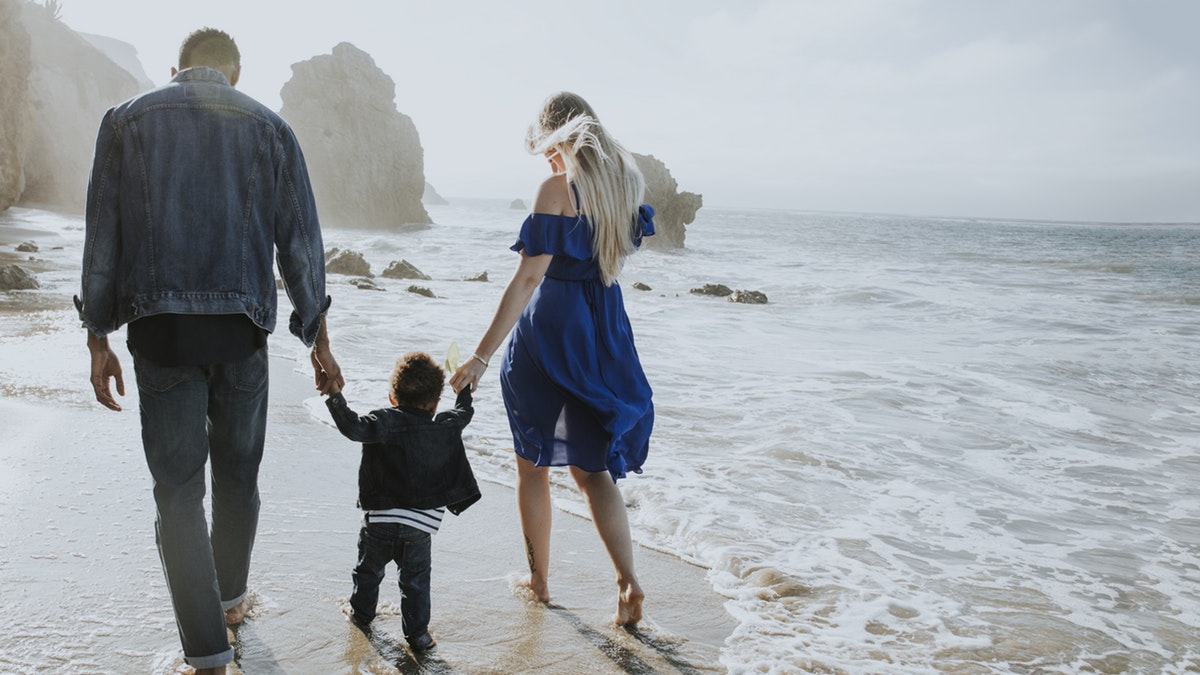 Source: rawpixel.com
Reasons Your Family May Benefit From Family Counseling
As you look for a family counselor, consider all of the options available, including a traditional, local counselor and online therapists. There are counselors out there who will be an ideal place for your family to start exploring therapy. If you are thinking about family counseling, that in itself is a good signifier that you need it. As you make this important decision to seek outside support, here are ten reasons that indicate that your family may benefit from counseling.
The Blended Family
A blended family is when two separate family units decide to become one. This can happen when one person with two children marries someone else that has one child. A blended family can also occur when someone without kids marries a parent or, in the same situation, the couple then has children of their own, creating half-siblings.

These types of families can be difficult to navigate, especially when there are other parents from previous relationships still involved in the children's lives. The step-parent role can be full of ongoing negotiations as you create boundaries. Whatever role you have, everyone's goal is probably to have a harmonious family unit where all members feel heard and acknowledged. Family counseling can help you with this. Family therapy can be an easy way for families to voice concerns, and find connections with the support of a counselor.


The Disconnected Family
Are you noticing that your family doesn't talk anymore? Are your teenagers sitting around the dinner table Tweeting and Tik-Tok-ing rather than telling you about their day? Do you find yourself reaching for your phone to check your messages before you even get out of bed in the morning to connect with the family? Do you know who your husband went to lunch with before he updated his Instagram feed and tagged you?

The more connected we are to our phones and virtual worlds, the less connected we may be with the people who mean the most to us. Family counseling can help families who aren't communicating effectively get unplugged from the electronics and back in tune with each other. Counselors will help spark the connection that technology took away from families.


Feeling Alone in a Family
Teenagers can be moody and adolescents begin to have a desire for privacy. Sometimes your wife may want a day to herself to get away from her busy motherhood, or your husband may long for a weekend fishing trip with the guys. Wanting some alone time is normal for everyone, no matter what age you are. Families will go through phases of wanting alone time or wanting more family time.

But if you see a family member withdrawing from the family, preferring to stay in their room rather than come down for dinner every night, not socializing with their friends or family anymore, this can become a major problem.

Often, people who slowly withdraw from social situations may be suffering from depression or other mental health issues that need to be addressed. Other times a family member, especially a child, who withdraws may be dealing with bullying or abuse. No matter the reason, family counseling can help you reconnect. A family therapist will help you and your family get to the bottom of what is causing the disconnect.

Source: rawpixel.com
The Drama Queen
If you are a parent, there has been a time where you were a teenager, so you know that teenagers need to come with a whole other set of instructions that you will never get. Teenage years are full of emotion, angst and questioning. If your teen is having frequent meltdowns and getting overly emotional, this may be a sign of an underlying issue.

Children that act out often do not have a reason for their behavior. Most people have trouble regulating their emotions until their brains are fully developed around age 22-25 and others never quite get a grip on it. Family counseling or family therapy can help identify the underlying issues happening in your family that is causing emotional torment for your children and family. Counselors will allow both the children and the parents of the family to voice their concerns during family therapy in order to create a better connection between the whole family.


The Addict
Addiction can affect anyone in the family from your spouse to your teen or extended family members. Even if the addict is not in your immediate family, the consequences of their actions may be felt strongly. Alcohol and drug abuse can be hard to come to terms with, especially when there is either a strong history or lack of history of drug and alcohol use in the family, but it is not something your family has to deal with alone.

Whether your loved one needs an intervention, rehab services or counseling, the entire family will benefit from family counseling or therapy and learning how to support each other and fight addiction together. In cases of addiction family counseling is a great place for every member of the family to speak up about how it is affecting them.


The Secret Keeper
Having secrets, or certain things you keep to yourself, is natural and healthy. While being an open book can be important in a family and communication is essential in marriage, having a few things you keep to yourself shouldn't hurt anyone. However, if you find yourself constantly keeping things from your spouse or arranging things purposely for your spouse or family to not find out, this behavior is deceitful and secretive and can lead to some major marriage blow ups. These habits will affect the entire family.

Family counseling can help you and your spouse discover the underlying cause of the distance created between you and why secrets are being kept. A family counselor can also help to bridge the communication gap you are experiencing with your partner. During therapy each family member may have individual or collective time with the family counselor to get to the source of the family or partner disconnect.Source: pexels.com

The Sexual Drought
According to a popular study, partners should have sex at least once per week to maintain intimacy and closeness. Waiting longer than a week to be intimate with your partner is proven to lead to distance and lack of openness and struggles with communication. There are many reasons why couples go through a sexual drought. Sometimes it is because of medications or hormone imbalances lowering our libido. Other times it can be due to something internal with the relationship.

A lack of intimacy in a relationship can be a sign of communication struggles, depression, disconnect or simply not making enough time for each other. Often, when couples are having trouble with the intimacy, they begin to have trouble in other areas of their relationship as well which can lead to bickering and fighting. This type of strain on a relationship can affect the whole family. Family counseling can be the key to reconnecting with your partner physically and emotionally. A family therapist will provide the counseling necessary to help you and your partner heal.


Intimacy as Punishment
When your husband or wife doesn't do the dishes when they say they would or messages a past partner on Facebook to see how they are doing, do you withhold intimacy as punishment for their actions? You should never feel as though you have to punish your partner. In a relationship, two people should work together for a mutually beneficial solution to their issue, not punish each other or any other member of the family.

Withholding intimacy is the easiest way to manipulate our spouses and sometimes we may not even realize we are doing it. This behavior can cause a huge lack of balance in a relationship and lead to resentment and anger. Family counseling or therapy can help you to find better ways of communicating your needs with your spouse.


Growing Apart
People naturally grow and change as they get older. In a relationship, sometimes we need to adapt to the way our families change and grow. When children are teenagers, adult parents get the chance to think about the way they want to live their lives when their kids are out of the house and, at times, family members can have very different ideas of what this looks like.

You may have a child at home that wants to stay put because they are going to college at home and they don't want to move out. You may want to move to the mountains while your spouse wants to adventure around the world.

A family counselor can help your family navigate its future without the bickering and fighting. Counseling provides a context for open lines of communication with a neutral mediator, your family counselor.


Holding Grudges
When one of the members of a family is holding a grudge, it can be felt by and affect the entire family. If you are constantly holding it over your husband's head that he lost 1,000 dollars in a drunken weekend at the horse betting track or nagging your wife about the time she wrecked your favorite car after you told her not to drive it or criticizing your daughter because she hasn't spoken to your other daughter in weeks, you may need family counseling. Counselors can provide a safe and neutral space for conflicts within the family to be worked out.

Holding grudges is poison to a family because it builds resentment, anger, and contempt. These feelings often lead to fighting and unnecessary bitterness. Sometimes we don't even remember why we are mad at the person because we have held a grudge for so long: we just know we are mad. Family counseling is there for your family when the walls of trust and communication are breaking down. Below are some reviews of ReGain counselors for you to review, from people experiencing different family issues.
Counselor Reviews
"Yumi is amazing and a perfect fit for us. Just having one video session help our family so much in so many ways. He responses are on point and we value it greatly. I can't thank her enough for all she has continued to do to strengthen our family. I would recommend her to the world that's how amazing she is."

"Dr Bown has made significant impact in our lives and She is always giving honest advice and we feel she genuinely cares about our family. She is a valued treasure that we are grateful for in our lives :)"

Conclusion
There are many reasons why families benefit from counseling. Not all of the indicators for a therapy need are listed here, but this list is a good place to start. If you are a busy family, online family therapy may be perfect for you. You can find a time that is convenient for everyone, even if it's outside the office hours of a therapist. Don't worry about sitting in traffic or crowding into a waiting room. Finding the right licensed counselor with ReGain may be the perfect step to get your family back on track. If you're still wondering if family therapy is right for you, and how much therapy costs, please contact us at contact@regain.us. Take the first step.
Frequently Asked Questions (FAQs)
Is family counseling a good idea?
Couples and families in crisis who have run out of ideas on how to resolve ongoing family issues can benefit from family counseling services. Family counseling services like couples therapy, family systems therapy and other related types of therapy help people in crisis to find real solutions to family issues.
How much does it cost for family counseling?
Family counseling services, marriage counseling, counseling for individual couples, and families have become more affordable than ever. The national average for in-office couples therapy can be as much as $200.00 an hour. This therapy cost is in alignment with the national average for other forms of therapy clinical practitioners provide including couples therapy and family therapy. There are affordable alternatives to find family counseling online.
Leading online therapy platforms like ReGain offer online access to licensed family therapists who provide family therapy, clinical counseling, and links to community-based services. Access to a licensed mental health counselor on the ReGain platform stars as low as $40.00 per week for unlimited SMS messaging therapy. Unlimited online therapy options like these make it easy to have 24-hour access to an affordable mental health counselor.
What does family counseling do?
The best family counseling services help families who are in crisis to learn better coping skills. Family counseling services help children and families who need to how to resolve family issues by providing clinical therapy sessions with family counselors. A family therapist is licensed to conduct clinical therapy sessions with individuals and family therapy in groups. Family therapists often act as a marriage counselor, mental health counselor, and provide online counseling services for couples and families. For questions about counseling services with Regain, email us at contact@regain.us.
Where can I get free family counseling?
Social service and community services organizations often provide free counseling for children and families. Churches and religious organizations may offer Christian family counseling services as a part of their community-based services for individual couples and families.
Free Christian counseling services focus on family counseling, marriage counseling, and individual counseling. Licensed marriage and family therapy provide marriage and relationship counseling from a professional point of view. A licensed marriage family therapist is a board-certified clinician that is an expert at providing individual therapy, family therapy, clinical counseling, and marriage therapy.
What are the benefits of family counseling?
A licensed family therapist can help you and your family better understand internal family systems and identify signs of triggers and conflict within your family. Family counseling is a great place for every member of the family to have an open line of communication with the family therapist as a neutral mediator. Couples in crisis and married partners can benefit from learning more about themselves and their partner through relationship counseling. Sex therapy is also available for couples who are having issues in the bedroom. When you find a family therapist, you'll find that licensed marriage and family therapist acts as a mental health counselor and teaches couples and families how to resolve family conflicts using behavior modification techniques like cognitive-behavioral therapy.
What are the disadvantages of family therapy?
Family therapy is one of the types of therapy that can bring up old wounds. Sessions with a marriage and family therapist are designed to heal individual members of the family and the entire family unit through licensed marriage and family therapy. A marriage family therapist may bring up sensitive issues that one partner may not be ready to discuss. In this case, couples therapy sessions may become individual therapy sessions until both partners are ready to discuss the challenges and obstacles in their relationship. However, overtime the family will most likely grow and conduct family counseling with each member of the family.
What can I expect from family counseling?
When you find a family counselor or marriage family therapist who provides couples counseling, you can expect to be exposed to different types of therapy based on yours and your family's needs. Family therapists are mental health professionals that specialize in providing family therapy, couples therapy, and individual therapy.
Some family therapists act as a mental health counselor for family members who are struggling with chronic mental health issues like anxiety, depression, post-traumatic stress disorder, or unhealed trauma. Depending on your and your family's needs, you may be exposed to talk therapy, play therapy, or work in conjunction with a psychiatrist and your primary care physician to manage severe mental health issues.
How does family counseling work?
Family counseling works by getting a family together in one room (or in a collective virtual session) with a mental health provider. The therapist or counselor will walk the family through navigating various family hardships, concerns, or questions. Family counseling can help a family find lost connection or work out any issues with a therapist. When a family is together in counseling, they can work through family problems like the following:
Mental health concerns like substance abuse in the family
Grief, loss, or death in the family
Concern for a child's behavior
Difficulty communicating
Troubles related to divorce or separation
One of the great things about family therapy is that family therapy offers an opportunity for all members of a family unit to speak. In family counseling or therapy, you work on solving problems, understanding one another, and will learn new ways of coping and communicating that your family can use for the rest of your lives.
Does insurance cover family counseling?
Insurance often covers a variety of mental health care services, including family counseling. Check your health insurance company to see which providers are covered by your health insurance plan in your area. You can call your health insurance company to inquire about your health insurance plan, or you can check their website to see what providers they work with, if applicable. Also check to see with your workplace to see what their employee assistance program offers. If your workplace doesn't have one, your spouse's workplace might have an employee assistance program. An employee assistance program generally provides you with short term services that exist outside of the workplace and can accommodate your needs as a family.
If you do not have insurance, you may consider seeing a counselor in a private practice setting who offers sliding scale rates. Additionally, you can check with community centers or counseling centers in your area as well as any religious organization you're affiliated with to see what's available through them in terms of counseling. If you're looking to find a provider and can't seem to harness what you're looking for, you can check the american association for marriage and family therapy website and click on the tab that says, "find a therapist." Online counseling is another option as it is generally more affordable than traditional in-person counseling is without insurance or vouchers.
When should you seek family counseling?
You should seek family counseling for any matters where it may be beneficial to see a mental health provider with the whole family present. For example, if a family member struggles with a mental health condition such as an eating disorder, you may go to family therapy to support them. Another thing that may lead you to seek family counseling is parenting challenges. If you have concerns related to discourse regarding adoption foster care or sibling rivalry, you can seek family counseling. Sometimes, adoption foster care issues arise early on, and sometimes they come on later in life. You can also seek family counseling as a part of addressing children's behavioral issues. In counseling, you'll see your kids view, which can help you move past parenting challenges you face. Your kids will feel validated, which will allow them to open up and work with you. Grief or loss related to a death in the family is another common reason to seek marriage and family counseling. Sometimes, attending couples counseling will be the most appropriate action, whereas other times family counseling is the best option. The truth is that marriage and family counseling can help with nearly any issue related to family life. If your family unit as a whole or one member of your family is going through a troubling time, or if there are some misunderstandings within your family, marriage and family counseling can be incredibly advantageous. For more information, email us at contact@regain.us.
What are the most common problems in a family?
Some of the most common problems in a family are financial issues, work-related issues, mental or physical health conditions, relationship problems, difficulty with affection, and parenting concerns. Another potential qualifier for family counseling is the simple fact that families tend to butt heads from time to time - some more so than others. Every family is unique. That's why it's important that we don't view all parenting decisions that aren't our own, for example, as "bad" or "wrong." Many families face similar concerns such as those related to money or communication, but there's nothing too unique or out there to bring it to counseling. A qualified professional in family counseling will be well-versed in solving problems and working with an abundance of concerns that may arise in a family.
What is the purpose of family counseling?
The purpose of family counseling is to resolve or learn to manage the issues noted in the article above, as well as these FAQs. Overall, it's to make sure that your family is secure and content individually, as a unit, and internally as well as externally. A healthy family unit is one with conflict resolution skills, communication skills, and a genuine desire to embrace one another. It's one of the many mental health services someone can obtain in addition to group counseling, individual counseling, or relationship counseling. Family therapy allows us to not rely directly on friends for family counseling support. It's imperative to make sure that marriage and family therapists you see for marriage and family counseling are licensed to ensure that they have the experience and knowledge needed to help your family with any topics you bring to the table. Often, you'll find information regarding a therapist's credibility online. Although you generally won't have anything to worry about, looking into it can give you a sense of confidence in the process. No matter what purpose you attend family counseling for, know that you are taking a powerful step for the future of your family's well being.
Family Counseling is Personal
Therapy is a personal experience, and not everyone will go into it seeking the same things. But, keeping these nine things in mind can ensure that you will get the most out of online therapy, regardless of what your specific goals are.
If you're still wondering if
family therapy
is right for you, and how much therapy costs, please contact us at
contact@regain.us
. ReGain specializes in online therapy to help address all types of mental health concerns. If you're interested in individual therapy, please reach out to
contact@regain.us
. For more information about BetterHelp as a company, please find us on
For additional reading, check out these articles on family counseling:
If you need a crisis hotline or want to learn more about therapy, please see below:
For more information on mental health, please see:
---
Previous Article
All You Need To Know About Rehabilitation Counseling
---
Next Article
Premarital Counseling: How It Can Help Your Relationship
---
The information on this page is not intended to be a substitution for diagnosis, treatment, or informed professional advice. You should not take any action or avoid taking any action without consulting with a qualified mental health professional. For more information, please read our
terms of use.