Couples Therapy Cost: Finding the Right Counseling Therapist to Provide Couples Therapy and Counseling
By: Marie Miguel
Updated August 18, 2020
Medically Reviewed By: Wendy Galyen, LCSW, BC-TMH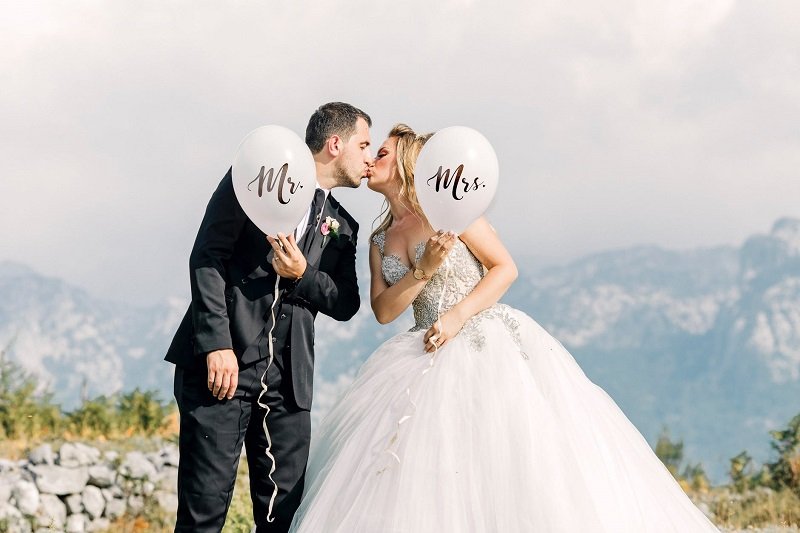 This website is owned and operated by BetterHelp, who receives all fees associated with the platform.
Source: pexels.com
Why Couple's Therapy?
The Emotional Cost of Rejecting Couples Therapy
When you are in a relationship that matters to you, you want to maintain that bond. Naturally, there will be bumps in the road. But the more you communicate with your partner, the better the chance your relationship has of succeeding long term. If you are having problems communicating with your partner, one action you can take is to find a therapist that works with couples. There is a difference between an individual therapist and a couples or marriage and family therapist. You might be working on your problems in one-on-one therapy, but that does not address all the issues in your relationship. If you ignore the red flags that you and your partner have between the two of you, it could cost you your relationship. That is why it is crucial to find a therapist who can help the two of you learn to speak one another's love language. Your mental health is important, and if you neglect the problems in your relationship, it will be compromised. Not only will your emotional state suffer but your partner will likely notice their mental health decline. Repressing problems in a romantic relationship leads to resentment, anger and potentially a breakup.
Get Help For Your Relationship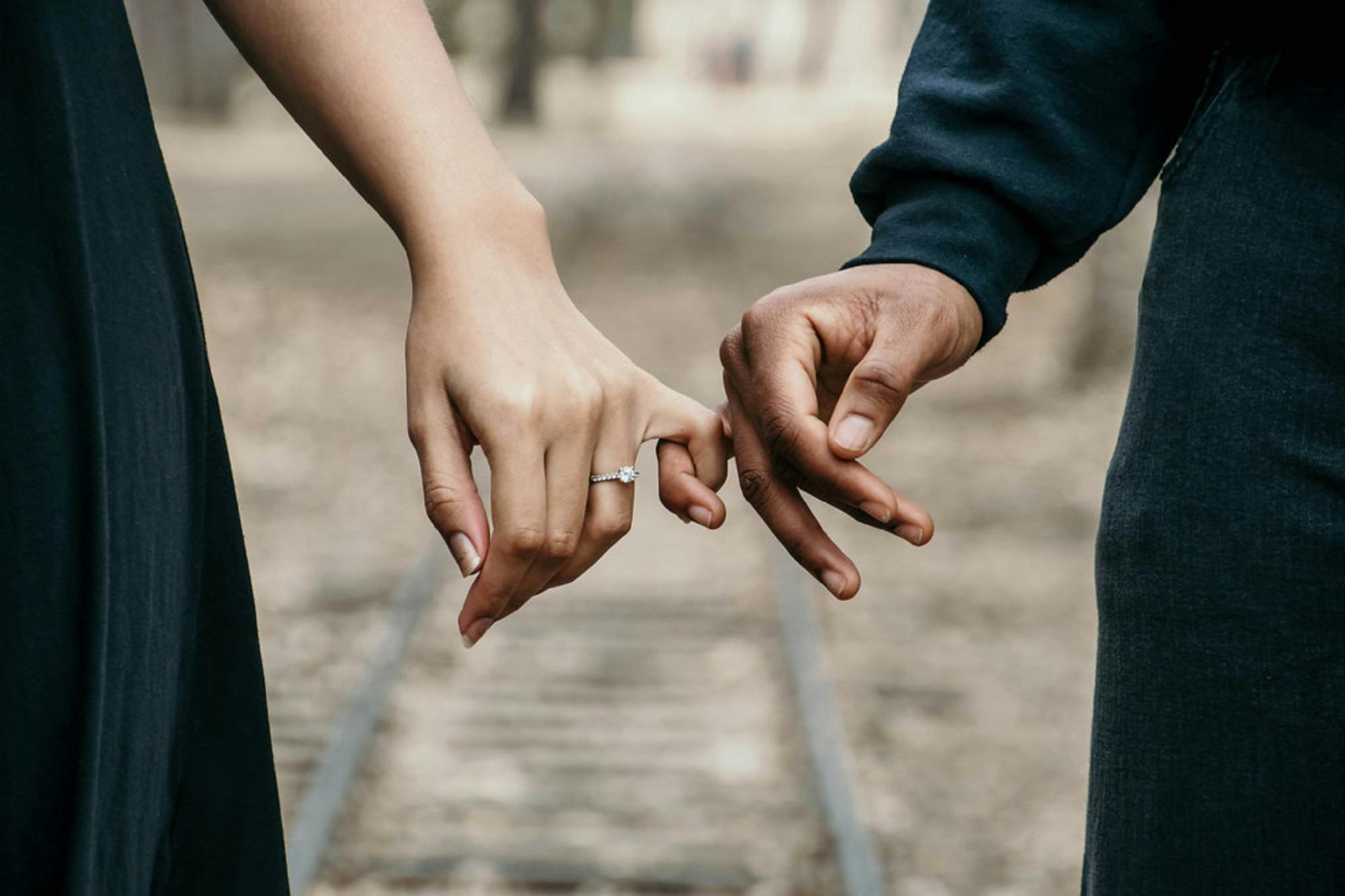 Source: pexels.com
Some people are either afraid of or unfamiliar with couples counseling. If you do not know what happens in counseling, try a session with a couple's therapist and find out. You do not have to commit to working with that mental health professional. There are many counselors out there, and you and your partner can find one who you both feel comfortable talking to, so you can get the most out of therapy. A couple's therapist may use one of a variety of theoretical perspectives. One perspective is positive psychology which is a psychology perspective that emphasizes human beings' strengths. When your couple's counselor highlights your strengths, your partner will see them clearly. You will also learn to conquer areas that you need work on, which will result in personal growth. One of the goals of counseling (individual or couples) is to work on your emotional insight. An exceptional place to gain perspective on yourself is in couples counseling.
Feeling Close to Your Partner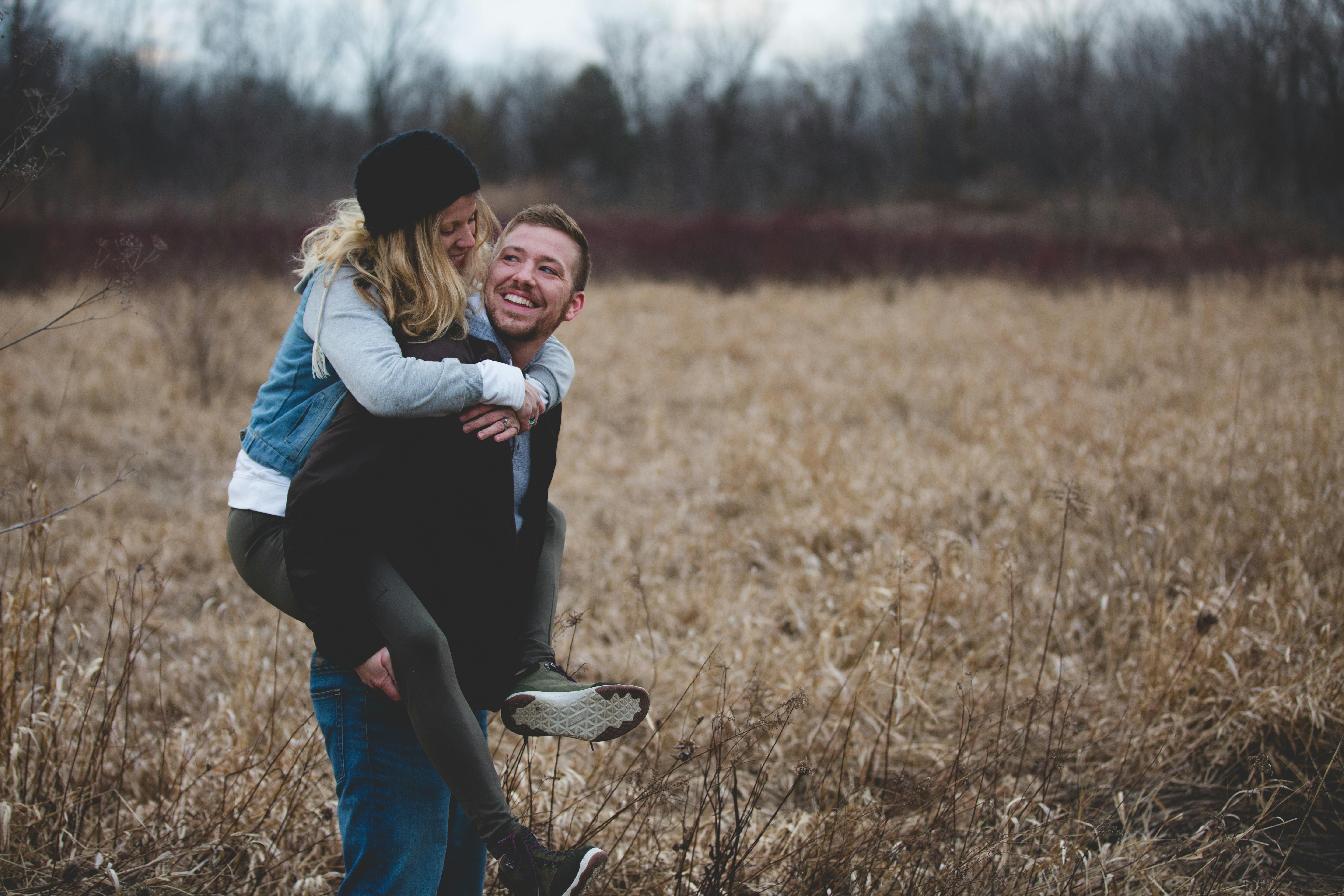 Source: pexels.com
When you are having trouble in your marriage or romantic relationship, you might feel distant from your partner. That's a natural feeling, but couples counseling can help. You might feel an absence of physical intimacy. Maybe you have not been together in the bedroom in a while or perhaps you are even sleeping in separate rooms. Physical intimacy is an integral part of a romantic relationship. A marriage counselor can help you and your partner explore the source of your intimacy issues.
Finding the Right Therapist for Couples Therapy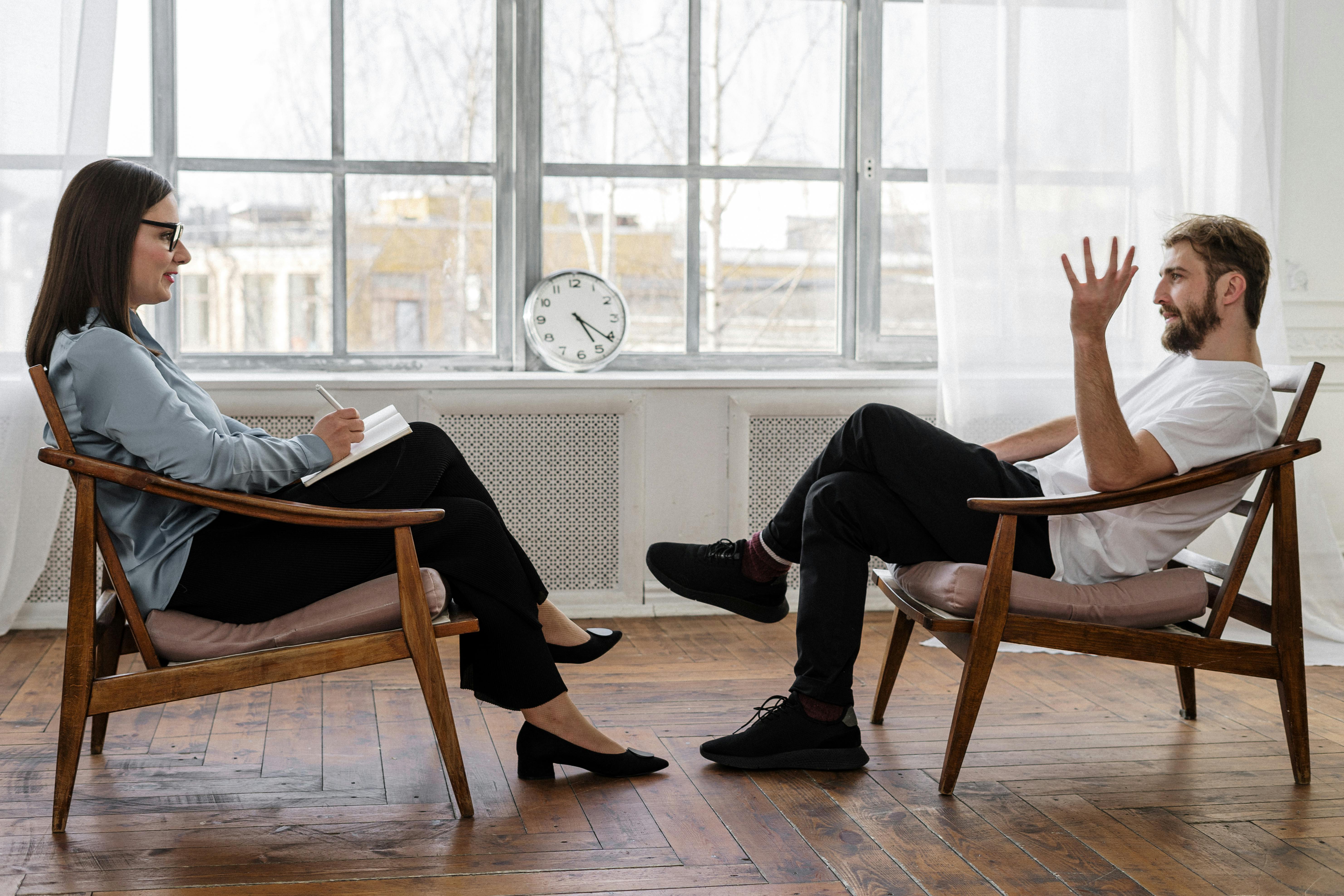 Source: pexels.com
One thing to consider when you're seeking a marriage and family therapist or a couples therapist is finding a good fit for you and your partner. You might love a therapist and your partner isn't as enthusiastic about that person. Both of you need to feel comfortable enough with your therapist to discuss difficult issues. When you're a couple seeing a counselor for relationship issues, you want to feel that the mental health professional is listening to you and your partner. An excellent marriage and family therapist makes couples feel heard.
There are also different types of relationship counseling. Some people engage in family therapy while others seek out a marriage and family therapist. It depends on your individual needs as to which mental health treatment you seek out.
And, you do not have to just be in couples counseling. You can go to individual therapy along with seeing a therapist with your partner. It's important to address your mental health issues separately from your relationship problems. Individual therapy is an excellent place to explore what's troubling you in you life independent from issues with your partner. However, couples counseling is the place to discuss things like marital problems.
Cost Isn't Just About Money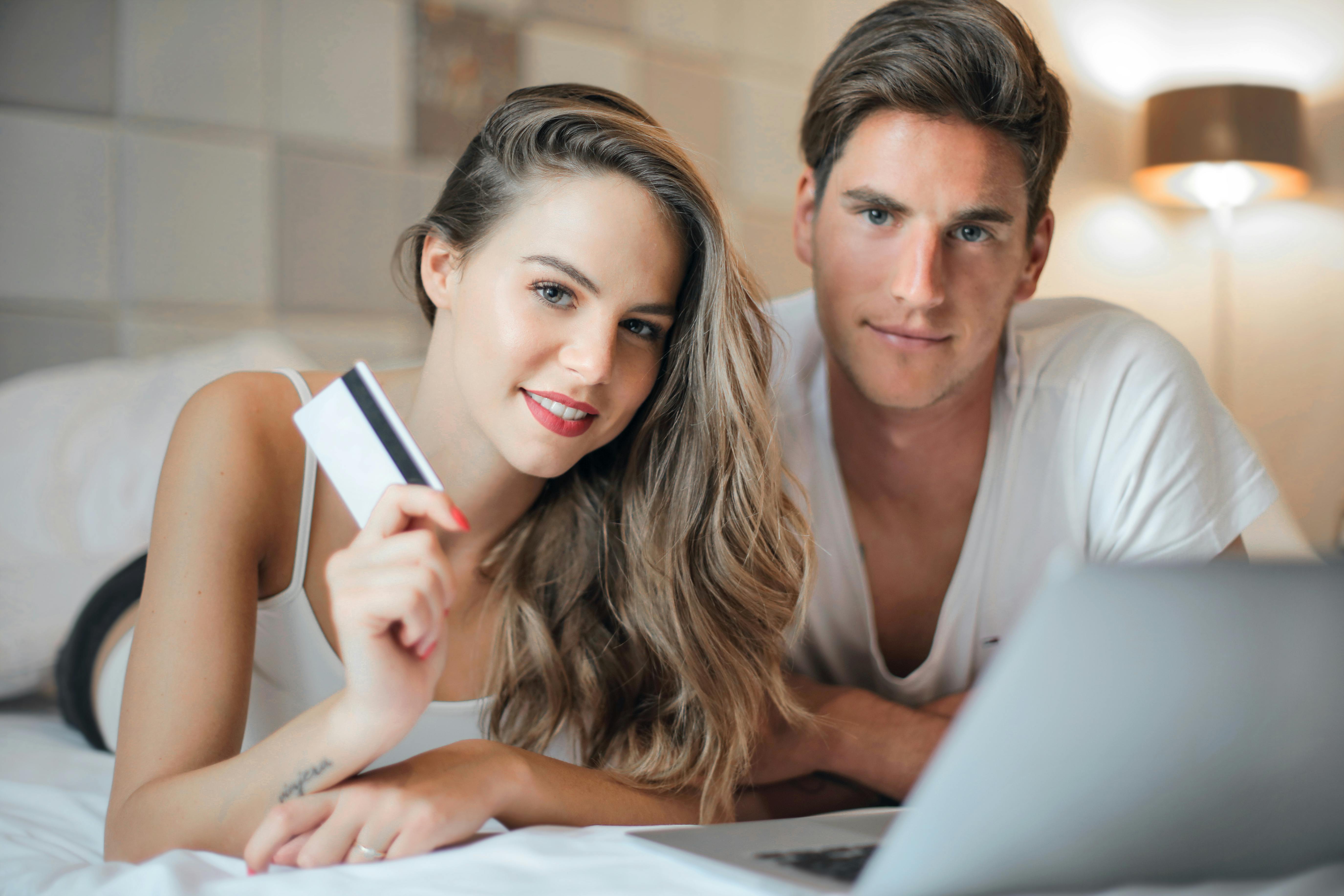 Source: pexels.com
If you're trying to decide whether your marriage could use help from a trained therapist, you may be wondering whether the cost is reasonable. After all, it can cost several hundred dollars a month for couples therapy, depending on how often you and your partner see your therapist. Here's what to consider when you ask yourself whether counseling is worth the money.
Before you think about whether couples therapy is worth the cost, ask yourself how much your marriage means to you. How much would you do to save it? When you put the price into perspective, you may find that the money isn't as important as the relationship you regain from paying a professional therapist to provide guidance for you and your spouse.
Yes, counseling costs money, but you are paying for help from someone who is trained in communication and conflict resolution strategies. And think about it this way: you'll probably pay a whole lot more for a lawyer and the divorce process than you would for sessions with a counselor to keep your marriage intact.
Benefits of Couples Therapy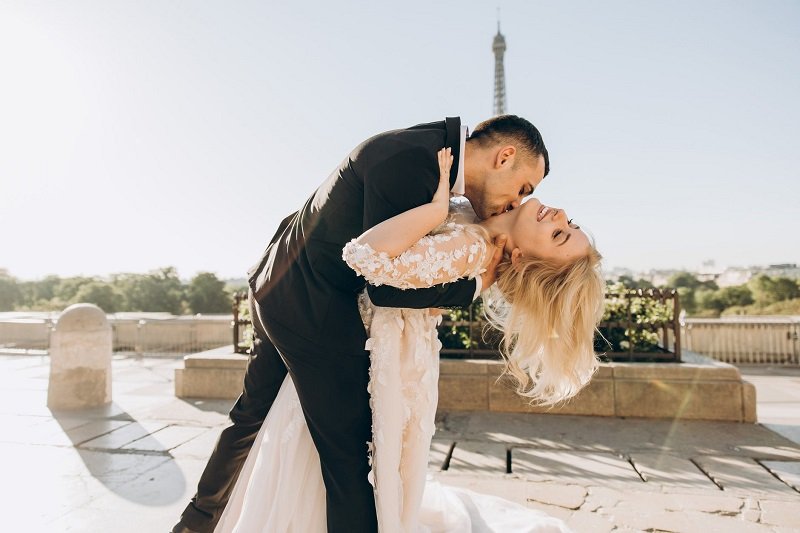 Source: pexels.com
As you consider whether couples therapy is the right decision for you and your partner (and your finances), take into account these benefits of relationship counseling.
Improve Communication Skills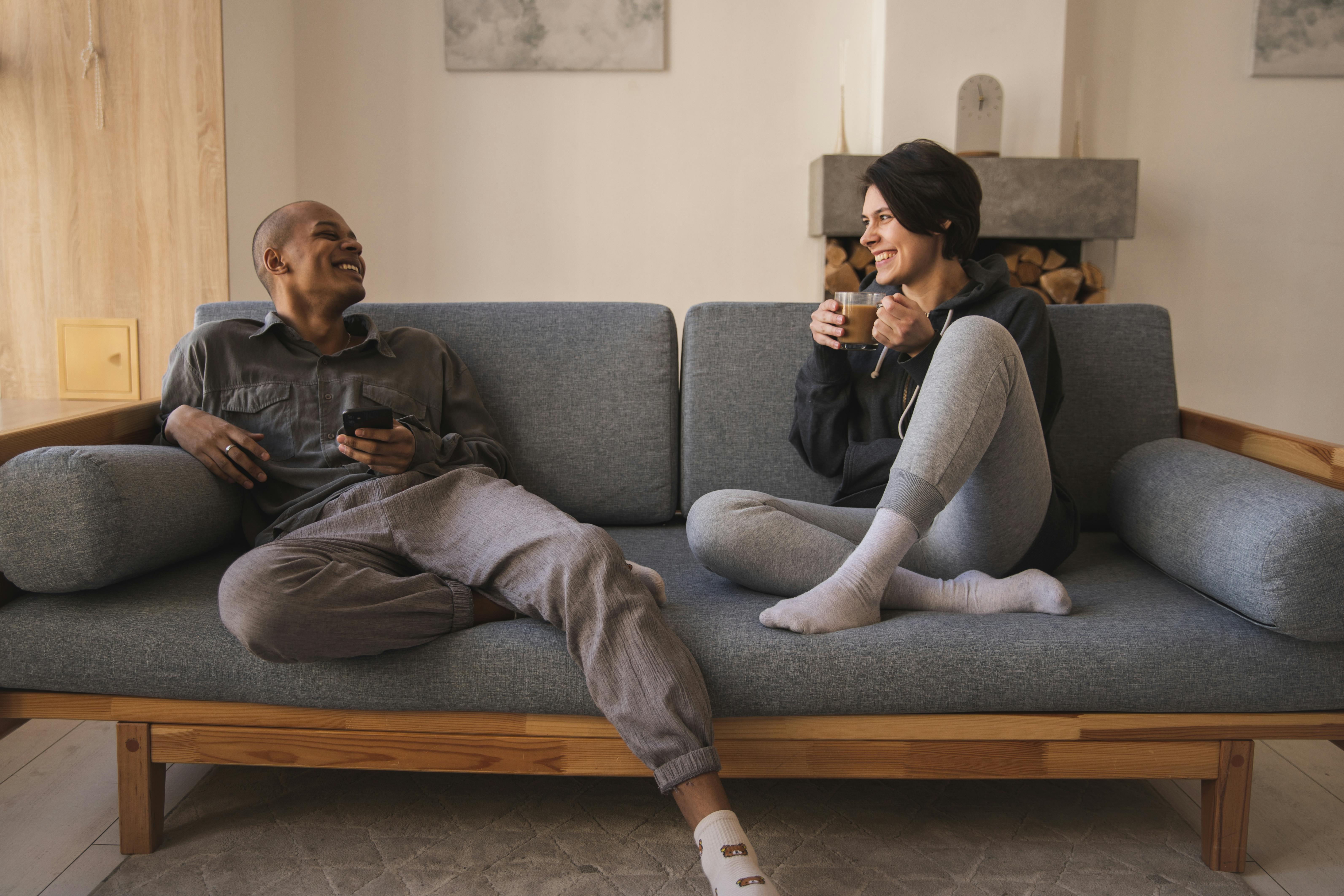 Source: pexels.com
You've probably heard over and over again that good communication is the key to a happy marriage. But what is good communication? And how do you know if you're doing it right? Couples therapists are professionally trained in communication skills that help to prevent arguments.
Rebuild Your Connection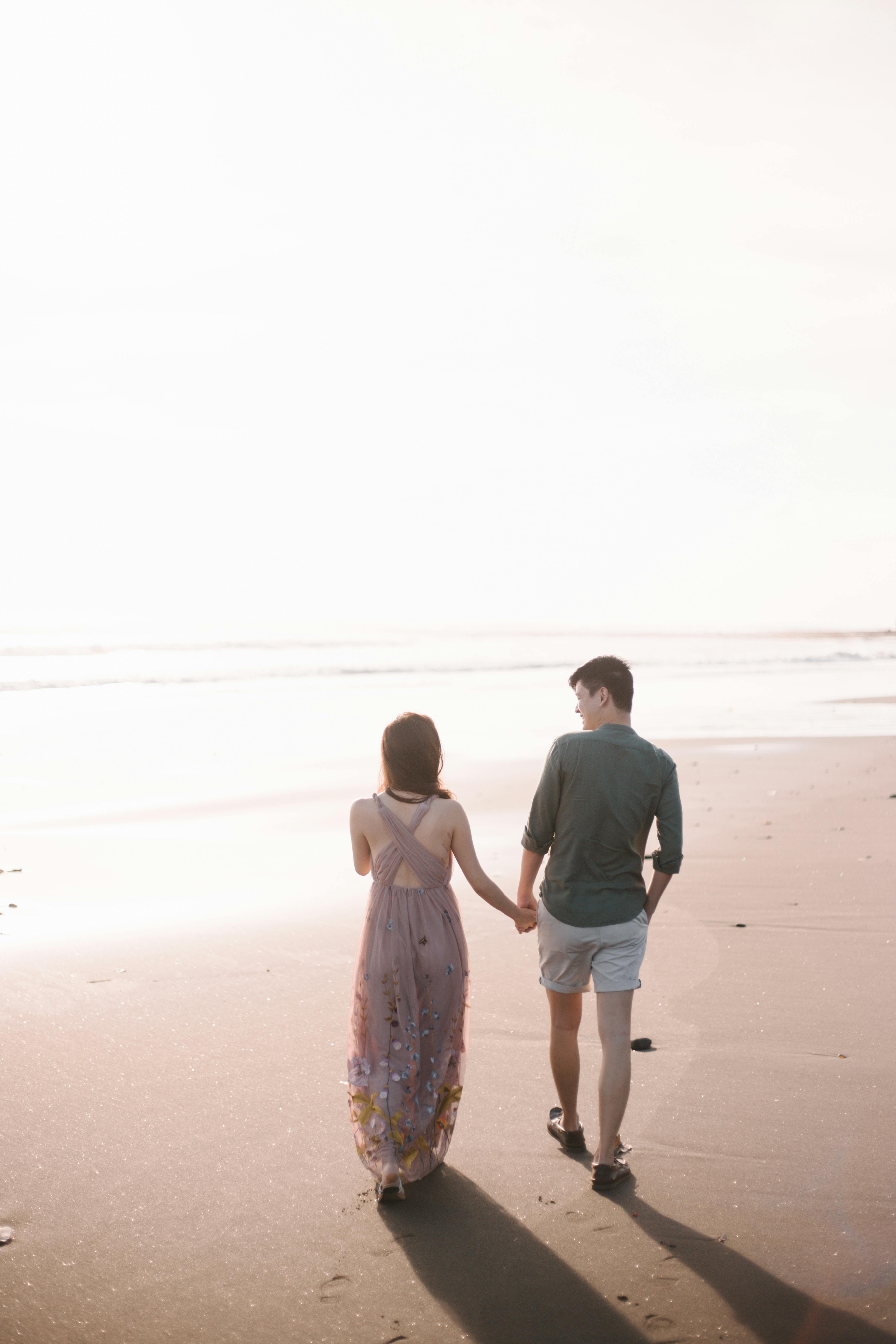 Source: pexels.com
Sometimes it takes an outside party to help you and your partner remember why you're together. Most people in a long-term relationship have built many connections over the years. You or your partner may just be having trouble seeing them. A counselor will view your relationship with a fresh perspective to help you remember those bonds.
Get Mediation on Goals And Commitments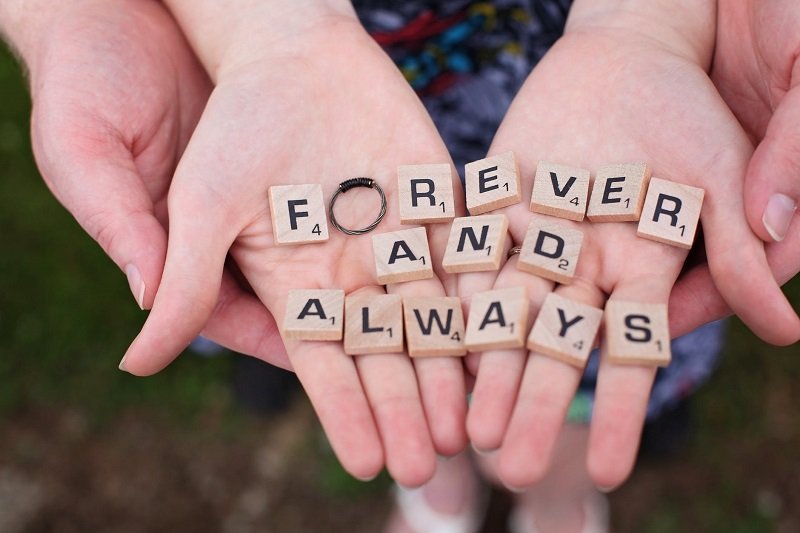 Source: pexels.com
Long-term relationships, including marriages, are built on shared goals and commitments. But sometimes each partner's goals shift over time. When that happens, you may need someone to mediate as the two of you renegotiate your relationship commitments and where you are headed.
Prevent Resentment Before It Builds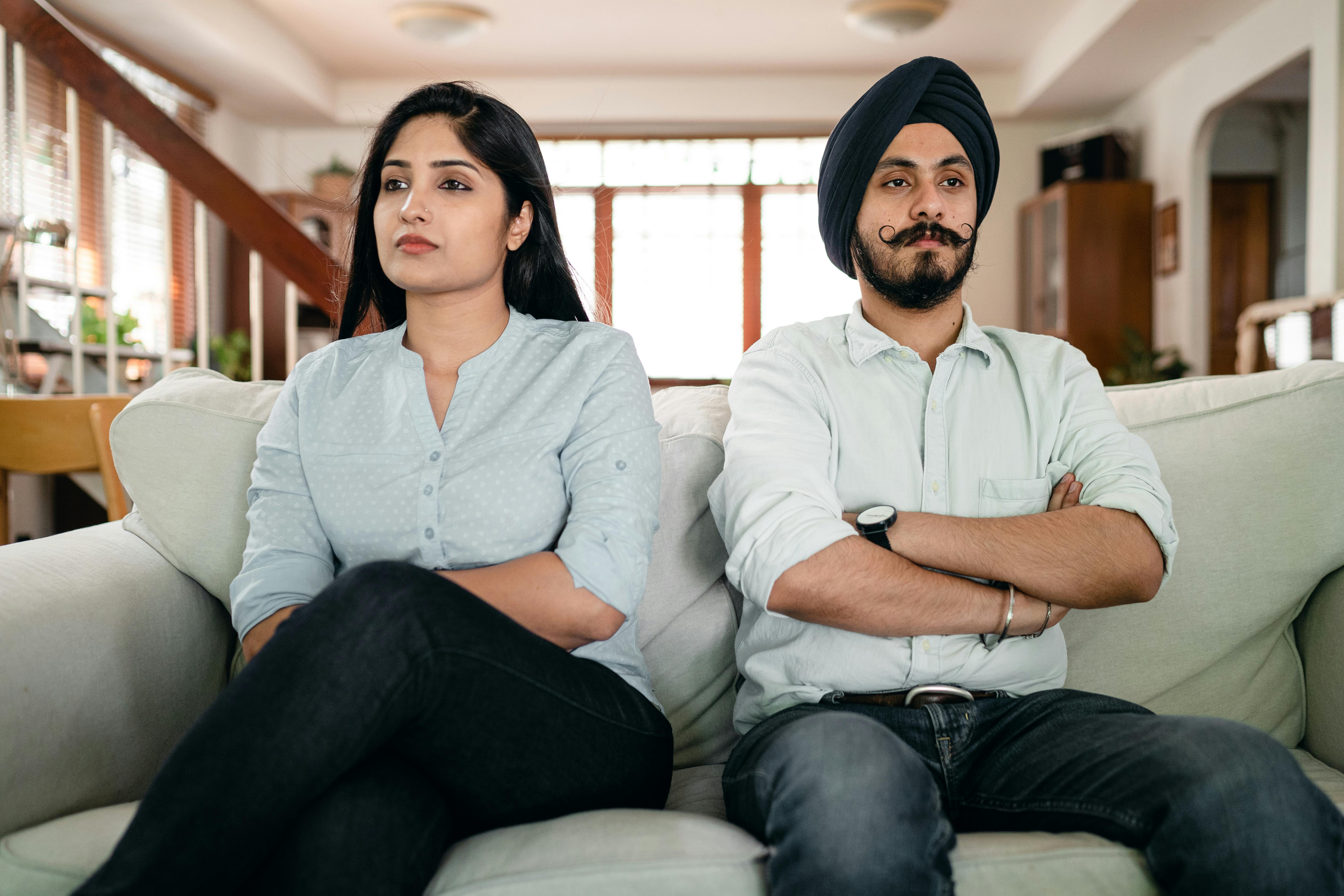 Source: pexels.com
One of the best ways to utilize couples therapy is to talk to a therapist before you and your partner have built up a wall of resentment. The best time to seek help (and get the most benefit from the time and money you put into counseling) is at the first sign of trouble. Just as preventive health care saves you from experiencing serious health problems down the road, preventive couples therapy saves you from experiencing serious relationship problems.
Learn How to Handle Conflict Without Damage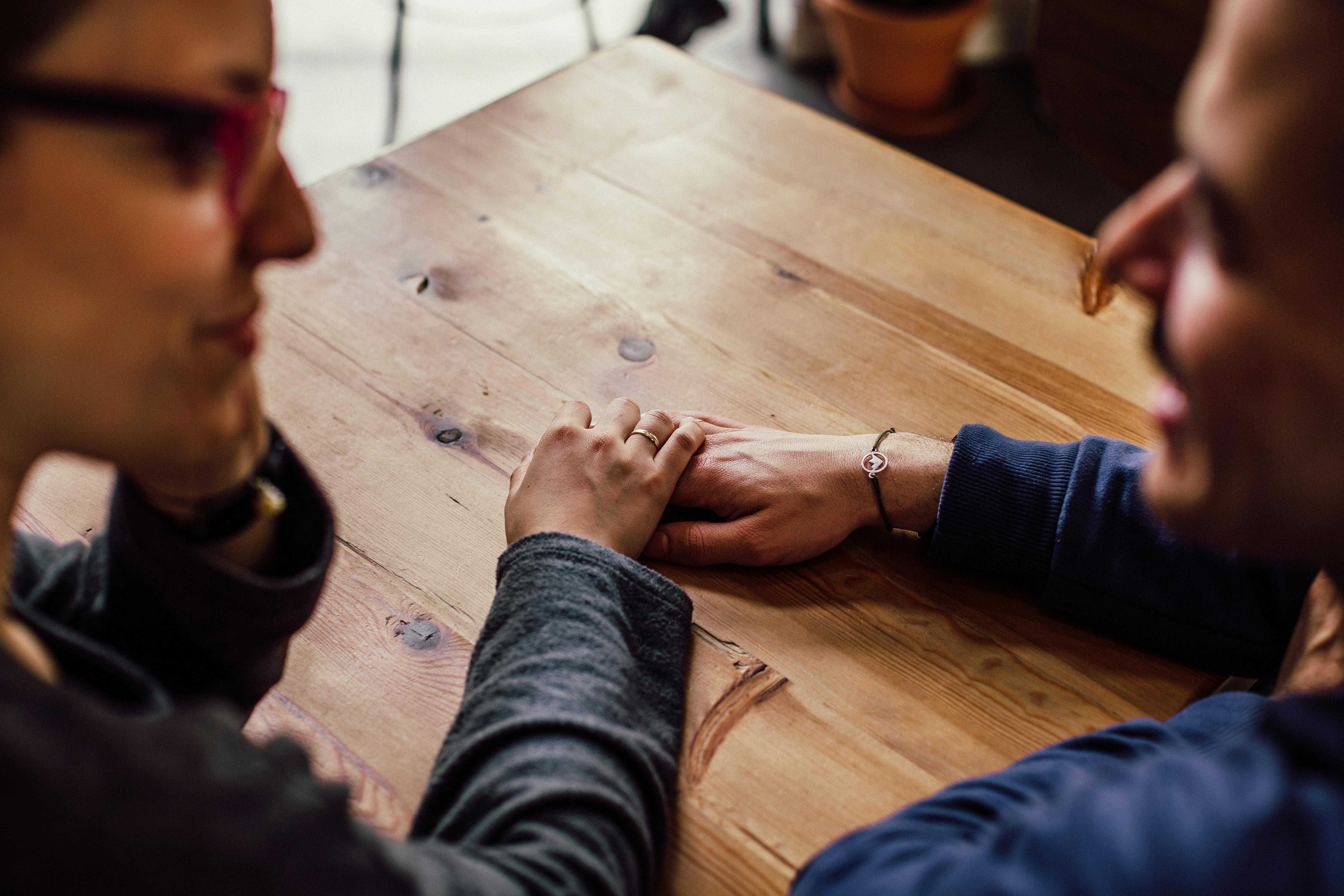 Source: pexels.com
Every relationship involves conflict. It's part of being human. But experiencing conflict does not have to deteriorate your marriage. The best relationship is one where each of you can be honest with each other without disrespecting each other.
Sometimes, a relationship needs outside support. And that's okay. You and your spouse or long-term partner exist as a part of a community, not just an isolated couple. By paying a professional couples therapist to assist you, you are investing in your relationship.
Frequently Asked Questions (FAQs)
What is the success rate of couples counseling?
Therapy helps many couples, individuals, families, and groups. Research shows that people who get couples counseling report higher levels of satisfaction in their marriages and relationships. Couples who've had marriage counseling sessions about relationships in couples therapy show a seventy-percent improvement in their relationships. Additionally, those who undergo emotionally focused therapy for couples counseling have a success rate of 75%. The following are examples of topics often discussed in couples counseling and therapy sessions.
Communication - if you're having trouble talking to your partner, a licensed therapist can teach you relationship communication skills and healthy strategies for conflict resolution. Many issues that couples face stem from miscommunication or misunderstandings. Couples learn effective listening skills in therapy and how to allow each other to feel respected and heard when they speak.
Joint and Personal Finances

- managing joint finances can take an emotional toll on relationships. A neutral third-party can help you and your partner have easier conversations about shared finances and related household responsibilities.

Raising Children and Coparenting - Parents with children who enter new relationships may have questions about how blended families work, co-parenting, and other parenting issues. A therapist can help you and your partner come to terms with your parenting styles and other important factors related to raising children.
Sexual Compatibility - If you or your partner is dissatisfied in the bedroom -- sexual dissatisfaction can lead to issues outside of the bedroom. Learning how to overcome sexual issues in the bedroom is a common issue in many relationships. A therapist can help you and your partner have an open conversation about sexual satisfaction in a discreet and professional manner.
Early Childhood Development - The experience of early childhood trauma can leave lasting scars. If you or your partner have experienced early childhood trauma or abuse, this can have an effect on your adult relationships. Your therapist can help you to address issues like anxiety, depression, and post-traumatic stress disorder that can be the result of unhealed childhood wounds.
What happens at couples therapy?
Many people who seek couples therapy wonder what happens in couples therapy or relationship counseling. When you get counseling, couples therapy, and individual therapy, you and your therapist have an ongoing conversation in a question-and-answer format that helps your therapist to learn more about you and your situation.
During couples counseling, you, your therapist, and your partner will have an intimate conversation about your relationship. Couples can get professional advice from a licensed couples therapist on important relationship issues like communication, finance, marriage, infidelity, and raising children. A licensed couples therapist can provide you and your partner with unbiased and discreet advice on how to improve your relationship.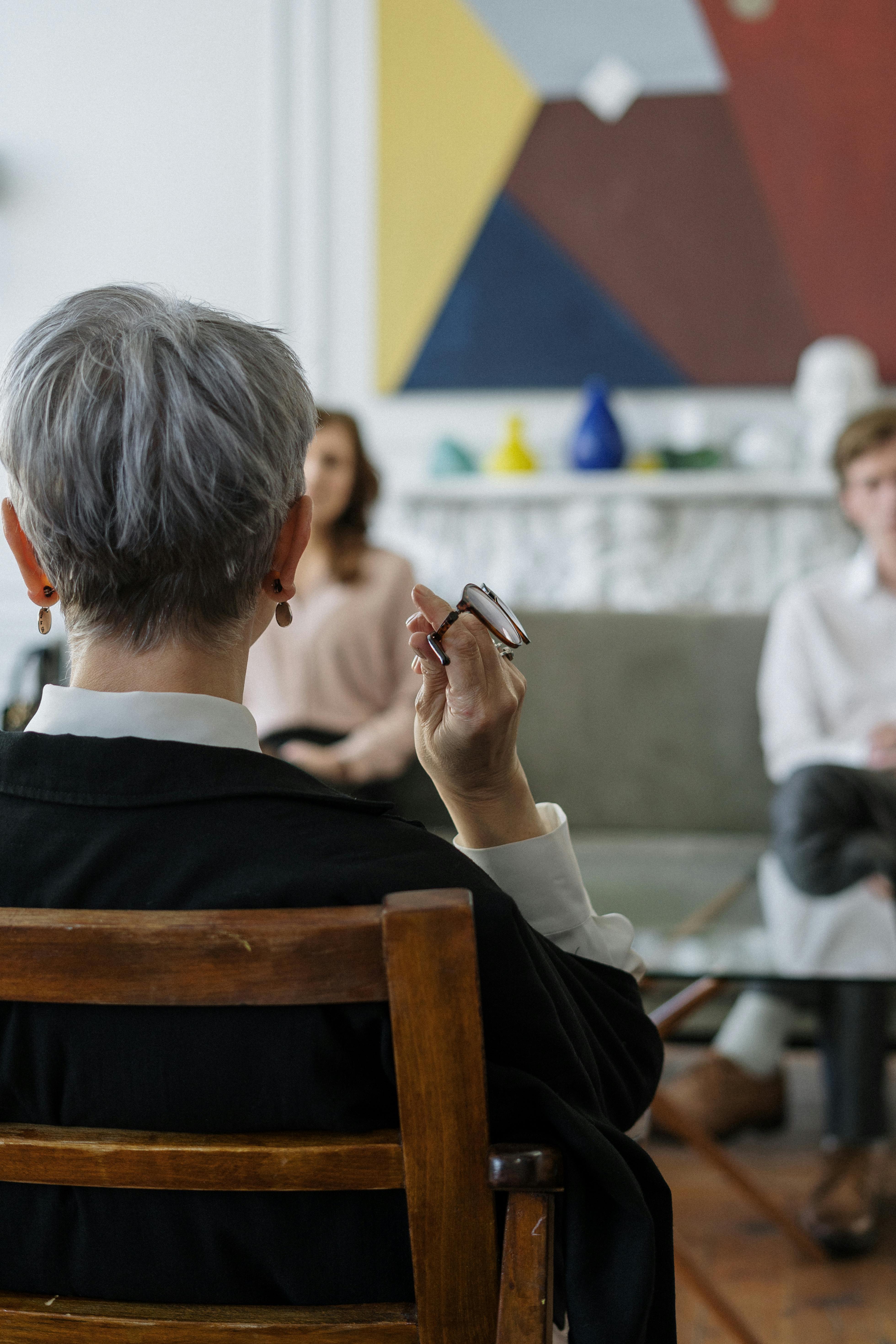 Source: pexels.com
What do they do in couples therapy?
In couples therapy, you will visit a therapy center, private practice office, or see an online therapist to work on goals or concerns within your relationship. For example, you may have the goal of improving your communication. Perhaps, you or your spouse (or you and your spouse) struggle with intimacy, communication, depression, anxiety, eating disorders, or other mental health concerns. It could also be that you are preparing for marriage and wish to see a professional such as a licensed marriage and family therapist for premarital counseling. You may also be wondering how to navigate certain issues such as disagreements related to parenting or feeling stuck in the relationship. If you and your spouse are primarily struggling with concerns related to intimacy or your sex life, you might consider seeking sex therapy. There are many different types of therapy to consider, and it all depends on what's right for you.
In some cases, you may also choose to see a family therapist for family therapy in addition to or instead of couples therapy. Family therapy is a form of therapy or treatment based on working with the entire family unit. If a loved one struggles with depression anxiety, eating disorders, addiction, anger, internet addiction, bipolar disorder, or other mental or physical health concerns, you may choose to see a family therapist together to support them. You may also decide to seek help from a family therapist for family therapy if there is high conflict within your family or if you struggle with communication within the family. A family therapist has experience working with a wide variety of families and knows how to guide people through common areas of conflict people face within a family as well as more nuanced or unique issues. A family therapist (LMFT) is someone who has had extensive training and education that has prepared them for working with families in a productive and beneficial way.
How much does couples therapy cost?
If you're currently seeking couples therapy, one of the most important questions to ask is, "how much does couple's therapy cost"? The costs for forty-five minute to one-hour sessions with a licensed couples therapist can vary depending on a number of factors. For example, in-person sessions with a licensed couples therapist can start at as much as two-hundred dollars an hour.
Affordable therapy options like individual therapy, couples therapy, and family therapy online start as low as forty dollars per week with leading online therapy providers on the ReGain platform. Affordable sessions with a licensed couples therapist on the ReGain platform can last for as few as ten minutes to as much as an hour. Flexible scheduling allows for dating, married, and intimate partners to get couples counseling online 24 hours a day. Private online couples therapy sessions are conducted via phone, chat, SMS messaging, and video chat.
Should we go to couples therapy?
If you're looking for effective ways to improve your dating, married, and intimate relationships, getting couples therapy, couples counseling, or even individual counseling is a great place to start. People are learning how to improve their relationships in couples therapy. We all bring our own emotional baggage into our intimate relationships. Without addressing issues from the past, including a history or string of bad relationships or breakups, we can continue to repeat negative relationship patterns for years. A couple's therapist can help you and your partner unlearn negative relationship behaviors, develop better communication skills, and learn how to have mutual respect going forward in your relationship. While you may feel better after the initial session, don't expect one session to solve everything. Some couples find that 4-6 sessions are beneficial, particularly if they have one small topic to focus on and don't need a great deal of help, but most go for the standard 12-20 sessions. Some couples will surpass 20 sessions. Don't feel rushed; it's crucial that you and your partner don't play the comparison game and that you do what's right for you.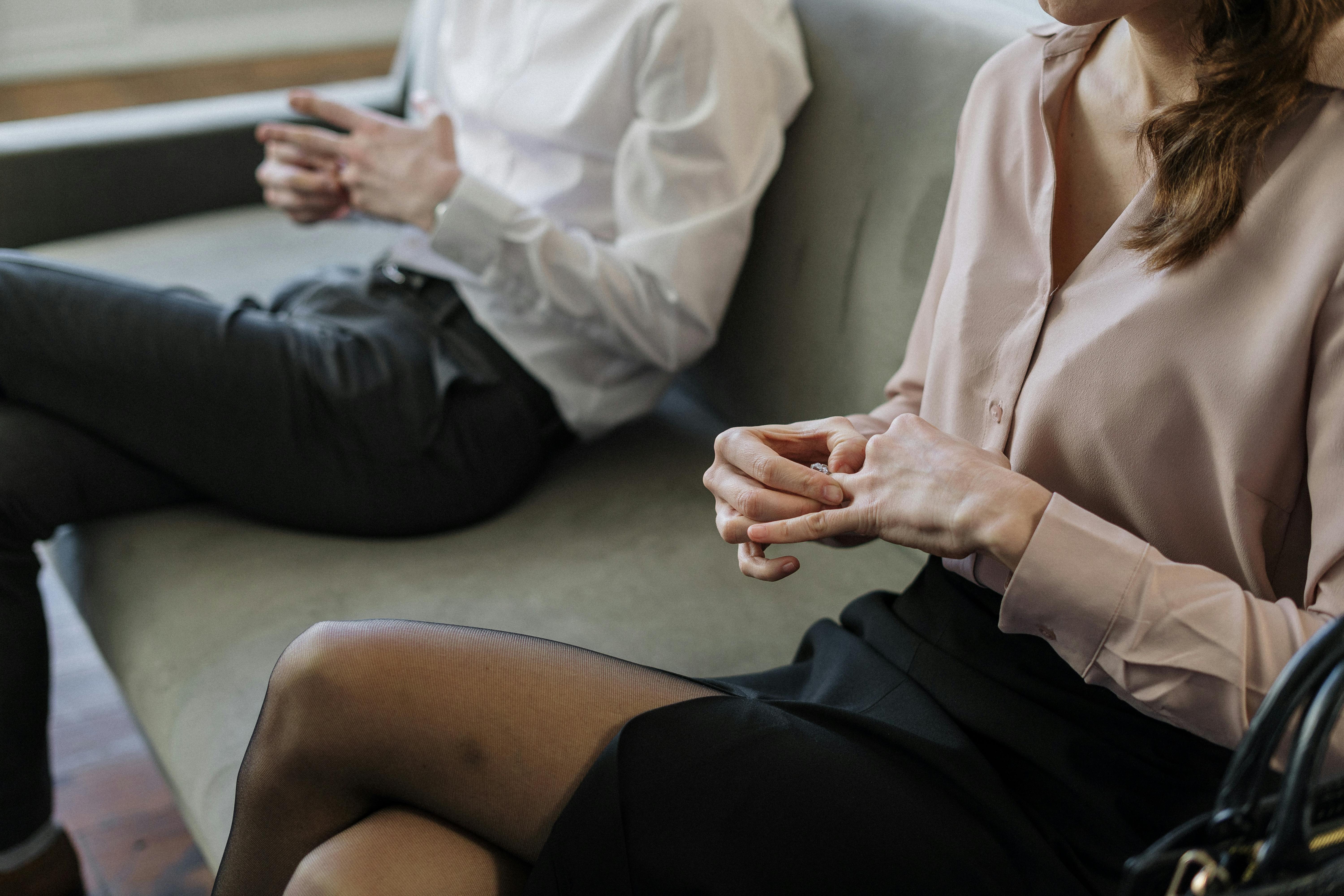 Source: pexels.com
How do you do couples therapy at home?
If you and your partner have busy schedules or concerns about making it to in-person couples therapy, there's good news. You can do couples therapy at home by seeing an online counselor. In online couples therapy, you can see a licensed mental health provider such as a marriage and family therapist LMFT from anywhere with a reliable internet connection and privacy, including your home. People decide to get treatment based at home for a variety of reasons. It can be more affordable, suit your current situation in terms of scheduling, or can be more accessible than going to a therapy center or private practice office. Many people also feel more comfortable and have the highest potential to share their feelings when they are in a comfortable space, such as the privacy of their own home. An online therapist should be licensed and should have just as many years of experience as a provider who practices predominately in person.
Can couples therapy make things worse?
Couples therapy should never make things worse. If it is, it's probably time for you and your partner to switch couples therapists. Sometimes, the first provider you see won't work out, and that's okay. Something great about therapy, whether that is couples therapy, individual therapy, or family therapy, is that you are in control of the provider you see. If your current therapist isn't working, feel free to look for a new one. It can take a few tries to find the right fit, and there are many types of therapy to be aware of if the modality is the issue. If there's something in particular that you feel might make a difference in therapy, look for it. For example, you can look at the number of years of experience someone has or the modality of couples therapy they specialize in. Maybe, you want to work with someone who's an expert in the Gottman method or solution focused therapy for couples. If that's the case, a quick online search can help. The first step to finding a couples therapist is often as easy as making a phone call or searching the web, but it's a first step to be proud of. Communication and relationship success go hand in hand, so don't be afraid to reach out to a mental health professional that can help you and your partner reach your highest potential.
What should I expect at my first couples counseling session?
When you first see a mental health provider such as a licensed marriage and family therapist for counseling services, you will likely go over your history as a couple, tell your new therapist a little bit about how you're feeling and what the current situation of your relationship is, and talk about your goals for therapy. Your therapist will ask about your current situation and why you're there. You can feel free to be candid with couples therapists. Generally, couples therapists have seen it all and have had many years of experience working with couples facing various issues. They are well-versed in understanding conflict people face as well as life transitions and the way they can affect a couple. Honesty and success in therapy, whether that is family therapy, therapy with a couples therapist, or one of the other types of therapy, go hand in hand, so you must be open to sharing what's really going on. Don't feel the need to lie to couples therapists. It'll only hinder your progress and make the journey more difficult for you and your partner. Therapy doesn't need to be a last ditch effort, though it can be a last ditch effort for some. Rather than a last ditch effort, many people attend counseling to make their relationship as healthy and happy as possible.
How can I get free couples counseling?
You can get free couples counseling in a variety of different ways:
You might be able to see a licensed provider such as a marriage and family therapist at a community center for free if your insurance covers it.

Your insurance may also cover counselors that see clients both online and in their office.

Some religious institutions offer free counseling. For example, many churches offer Christian counseling that's free.
It can be discouraging to look for a therapist and realize that you're expected to pay upward $200 per session, so these are all options to consider, as are some affordable or low-cost options that aren't necessarily free. Therapy doesn't last forever, so know that it won't become an indefinite expense. The time a couple typically spends in couples counseling is about fifty minutes to an hour per session. They'll go for around twelve sessions to twenty sessions, making it a short term form of treatment.
Although online therapy isn't free, it's often lower in cost than in-person counseling services. Many therapy websites have financial aid options for those who aren't able to cover the expense. Be wary of non-reputable websites that claim to offer a free trial and be sure to contact your online counseling service of choice directly for information regarding their financing options. The best part about online therapy is that you can see a professional such as a licensed marriage family therapist LMFT from your own home's privacy. It's essential to make sure that a provider such as a family therapist is licensed before you meet with them. If you'd like to try counseling with ReGain specifically, feel free to go to the start page to get things going.
How can couples improve their communication through couples counseling?
Couples can improve their communication by making an active effort to listen to and understand one another. Even though you know each other well, you can't predict what's on the other's mind, and there may be some aspect of how they operate that you haven't quite grasped or can't relate to. First, understand that your partner is an individual. They may be an extrovert, whereas you may be an introvert. Maybe, you have very different careers or struggle to communicate with one another in a way that makes both of you feel understood. Looking for couples therapists can be helpful no matter what the cause of your battle with communication is. Remember that couples therapists have experience working with a variety of different couples who have various lifestyles and circumstances. A licensed mental health provider who works with couples such as a licensed marriage and family therapist has the tools they need to help you and your partner improve your communication. Whether couples therapists work online, in a therapy center, or in a private practice setting, they will be adept at helping couples with common issues such as communication problems and life transitions as well as concerns that are unique to each individual couple. Search the network of online couples therapists at ReGain today or look for a provider near you. Therapy is a safe, confidential place to say what's on your mind. If you want any personal information transferred to or from a provider, you'll have to provide written permission in the form of a release of information (ROI). Otherwise, a therapist or counselor will not share your information.
If you have questions about ReGain, you can check the FAQ section, call (844) 518-9559, or ask via written communication using the support form.
Do marriage counselors ever recommend divorce?
Marriage counselors and therapists are neutral third parties who specialize in providing clinical advice. This means that their advice and recommendations are based on creating the best possible outcome for individuals and families in crisis and seeking advice. In cases where trauma, abuse, violence, or other incompatibility are a factor, a marriage counselor may provide divorce as a viable option to consider.
When a therapist brings up the topic of divorce, this is likely because divorce is the best and most logical way they can see to restore harmony within the family. For example, if your relationship is toxic or abusive, it is unhealthy and unsafe to stay in a situation where serious physical harm is almost inevitable without intervention. Temporary separation, divorce, and anger management are all potential options in cases of toxic or abusive relationships.
Is my relationship toxic?
If you're wondering if your relationship is toxic, there's probably something going on that you shouldn't ignore. Signs of a toxic relationship include a partner who gaslights you, a partner who uses stonewalling or the silent treatment against you, frequent volatile arguments or poor conflict resolution, a lack of emotional support, fear of angering your partner or feeling like you have to walk on eggshells around them, cheating or infidelity, and lying. If your partner puts you down or makes you feel less-than, the relationship is toxic. Sometimes, couples engage in maladaptive behaviors or patterns without trying. If you and your partner struggle with any of these concerns or another concern, such as lack of affection, stress, parenting concerns, poor communication, or lack of communication, counseling can be highly beneficial.
Do couples therapists ever suggest divorce?
Generally, a therapist isn't there to recommend divorce. In cases of domestic violence, substance abuse, and other forms of dysfunctional relationships, however, a therapist may recommend divorce. The reason for this is that therapists are licensed clinicians that specialize in providing professional advice to keep people mentally and physically fit. In severe cases that aren't responsive to counseling, therapy, or other interventions, a therapist may offer divorce as an option.
If you or someone you know is a victim of domestic violence, there is help available. National organizations like The Hotline provide 24-hour domestic violence support online. Domestic abuse victims and survivors can get support from the hotline by secure phone or chat sessions on the Hotline website.
The contact information for the domestic violence hotline is listed below.
The National Domestic Violence Hotline
Phone: 1-800-799-7233
Website: https://www.thehotline.org/
Are there different kinds of couples counseling?
Different things work for different people, and that's why there are a wide variety of approaches to couples counseling. There are many different therapy modalities that can be used for couples. You may have heard of the following methods:

Gottman method

emotionally focused therapy

solution-focused therapy

imago relationship therapy, and

narrative therapy
to name a few. Couples can also use forms of treatment such as CBT and couples therapy, a popular form of treatment for a variety of different circumstances and conditions. If you're looking for a specific form of therapy, you can search the web for someone who practices that type of therapy in your area, contact your or your partner's insurance provider to see if your insurance plans cover anyone who practices that approach to counseling, or look for an online provider. If you're searching the web for a counselor who practices imago relationship therapy, for example, you would search for "imago relationship therapy near me."
When should you consider couples counseling?
Are you wondering if you and your partner should get couples counseling? People get couples counseling and therapy for a variety of reasons. Some couples want to learn how to communicate better, manage joint finances, or mitigate family conflicts. Couples in crisis who feel they have run out of options will often turn to couples counseling. Talking to a licensed therapy professional can help couples identify and resolve their issues in a healthier way. Not all issues in a marriage or relationship have to lead to separation or divorce.
With support, intervention, and a commitment to making positive changes, couples can learn how to heal broken relationships. Some couples who go into couples therapy discover that the issues they thought were undermining their relationship aren't the root of the problem. Many couples have gone into couples therapy to discover that they or their partners suffer from an aggravated mental health issue like anxiety or post-traumatic stress disorder.
A licensed counselor can provide treatment and medical referrals to help restore individuals to wholeness. It is possible for individuals, families, and couples, to heal as a result of getting treatment and using person-focused solutions provided in therapy.
How do you increase affection in a relationship?
It may seem obvious, but making an effort to have a good time with your partner can go a long way. It's easy to fall into patterns, especially in a long term relationship or marriage, where you ask each other fewer questions and spend less time on romance. Pay attention to your partner when they speak, and take interest in what they're saying. Set aside time for date nights or special nights indoors with a movie or game. Get out of your comfort zone and try something new, or work on relationship exercises designed to increase a couple's affection toward one another. Physical touch is also effective and essential for many. If you and your partner attend couples therapy or are thinking about attending couples therapy, you can ask your counselor or therapist for couples therapy exercises and activities that focus on affection. You can also find ideas from relationship experts in books or online.
How do we find the right therapist for us?
It's important that you feel safe and comfortable opening up to your therapist. For some, it's life-changing to see a culturally informed therapist or provider who understands one's cultural background, a therapist who works with a specific demographic, or a therapist who practices a specific modality. If you'd like a therapist or counselor who's knowledgeable in a particular area, such as substance abuse, trauma, or working with families, it's a good idea to keep that in mind and mention it to anyone who's helping you with your search. In therapy, you'll have productive conversations that'll help you and your partner understand what works in your relationship and what doesn't. When couples come to therapy, they want someone who gets it, and the good news is that the right person is out there, no matter what you're looking for. Don't be afraid to get specific when you look for a therapist if you know that a particular trait, training, or background will benefit you. Ask a potential therapist or counselor questions; consider giving them somewhat of an interview before you see them for the first time, and remember that you can always switch if at any point it's clear that this is not the right fit.

For more information on how to find the right therapist for you, you can reach out to contact@regain.us. You can also find us on LinkedIn, Twitter, Instagram, Google+, Facebook, YouTube & Tumblr.
More Articles Related To Therapy, Couples Therapy & Counseling:
---
Previous Article
Is Couple's Therapy Right For Your Relationship?
---
Next Article
A Couple Therapy Questionnaire For The Individual
---
The information on this page is not intended to be a substitution for diagnosis, treatment, or informed professional advice. You should not take any action or avoid taking any action without consulting with a qualified mental health professional. For more information, please read our
terms of use.