Some Questions For Married Couples To Improve Your Marriage
Updated December 19, 2019
Reviewer Alexanderial
Are you and your partner struggling to improve your relationship? If you seem to be fighting all the time, you know how important it is to find some way to work together again. So what do you do? Well, you're going to want to know how to communicate with your partner and develop a better relationship. There are some things that you can do when it comes to relationship building, and with these questions for married couples, you're going to be off to a great start.
Questions For Married Couples
Several different questions can help you and your partner to feel closer to each other or get to know one another again. Some questions can help you both to help each other. And some questions will help you express yourself a bit better. All of these things are going to make sure that your relationship is better than ever and they're going to make sure that you and your partner are creating the kind of relationship that you've always wanted.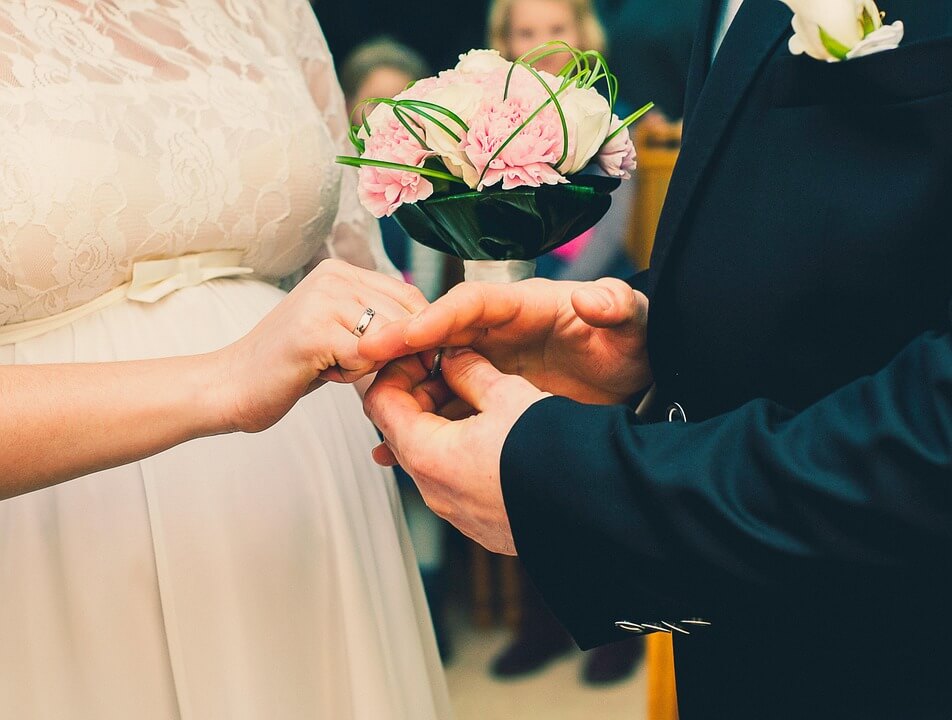 Source: pixabay.com
What Can I Help You With Today?
The first question to focus on is this one. You and your partner are in a relationship together because you love one another. That means you should want to help each other in your lives, but sometimes you can get so caught up in your life that you just don't know how to help each other anymore. By asking your partner what you can help them with today, you can show them that they are important to you and that you want to make their life easier and more enjoyable.
What About Our Life Makes You Happy?
When you're feeling unhappy in your relationship, it can be difficult to think about the things that make you happy, but it's important for your relationship. When you talk to your partner about what they love about your relationship, it can help you think about the good things as well. Thinking about the happy things and the things that you wouldn't want to give up can help you work through some of the harder things and the problems that you're having. When you can sit down and talk about the good things, it sets you up for a better future.
What Made You Fall In Love With Me?
By sitting down with your partner and thinking about the things that made you fall in love with one another, a rekindling may occur, one which will hopefully help you focus on the good things. Yes, you have some problems that you're working on, but you can also look at the things that made you fall in love in the first place. Those things are still there, and if you can remember them, it can help you understand what you're fighting for in the first place.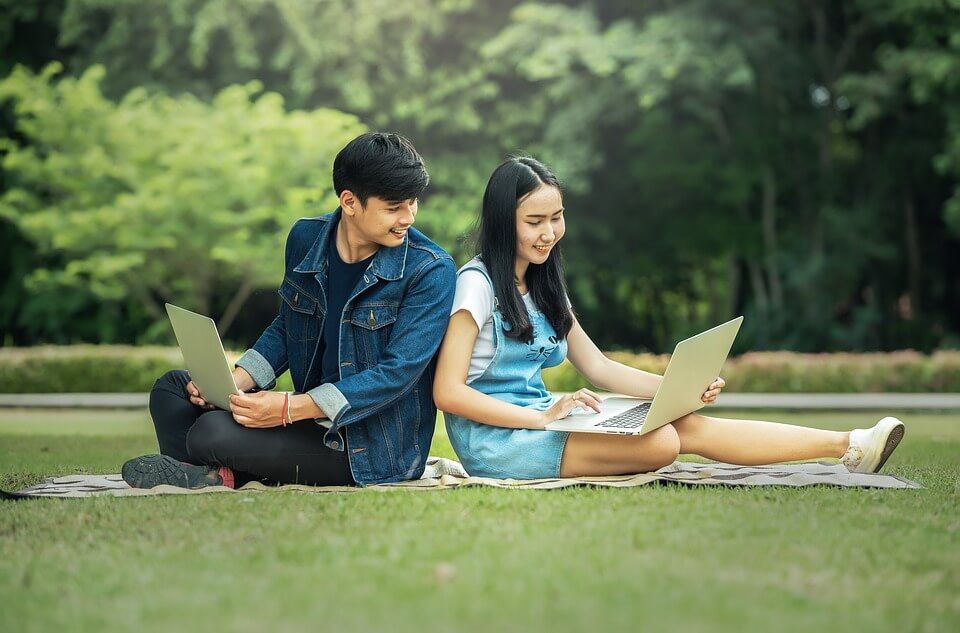 Source: pixabay.com
How Could I Be A Better Husband/Wife?
By asking your partner what they want from you, it can help your partner feel like you want to make changes and improve yourself. It shows that you take some of the blame for the problems in your relationship on yourself and you want to make them happy. This may start as a type of criticism, and it can be difficult not to take their comments personally, but by being honest and constructive, you can work towards improvements in your relationship from both sides.
What One Thing Would Make You Feel Successful?
Talk about your plans and find out what it is that your partner wants for their life. Knowing what they hope for and dream of for their future is going to make sure that you and them are on the same page. It also allows you to help your partner reach those goals and dreams. When you can help push them in the direction of their goals, it shows them that you love and care about them and that you want to make sure they're happy.
What Would You Like To Change About Our Relationship?
This may seem like a difficult question or a dangerous one, but it's important because it lets you and your partner talk about the problems that you might be having and how you're going to improve. Ask about what they would like to change in the relationship and then be very open to whatever they say. Realize that they're not saying these things to be mean or hateful. They want to improve the relationship just like you do and that's going to require the two of you to make some changes.
What Would Make You Feel Closer As A Couple?
Ask them what things you and they could do that would make them feel like they were closer to you and that you were a better couple. It might be holding hands more or going out on dates, or maybe it's something that seems completely unrelated. Perhaps they want more support or encouragement. Perhaps they want you to help them in reaching their goals. Whatever it is, this is going to give you insight into how to be a better partner for them and to create a stronger relationship.


Source: pixabay.com
Why Do You Want To Save Our Relationship?
You want to save your relationship too, but knowing what it is that your partner is trying to save or preserve will help you both to focus when the going gets tough. Counseling isn't going to be easy, but by talking about the things that make you want to succeed, you're going to feel more motivated to push yourselves along. When things get hard, you can look at those reasons, and you can focus on why you're doing this and what you're going to have when you come out of it, a beautiful and strong relationship that has withstood the hard things.
Is There Something In Our Past We Need To Deal With?
Is there something that happened in your relationship that your partner needs to discuss to truly get over it? If there was infidelity in the past or lying or abuse or addiction or any number of different things your partner may need to have an opportunity to talk it all over before they can get over it. The important thing is that they need to be able to get over it for your relationship to move forward to make sure you're open to discuss any problems that might have existed, even if you thought they were already resolved.
What Do You Think Are Our Biggest Problems?
Find out what it is that your partner thinks the two of you need to work on and what it is that you feel the two of you need to work on. These things might not be the same but to make your relationship work and to make sure that the two of you are building something healthy and long-lasting you're going to need to work on both of them. You're going to need to be willing and able to take on these challenges to create a stronger relationship.
Where Do You See Us In Ten Years?
What do they see for your future as a couple? Do they see a future for the two of you as a couple? Do they see a positive future or a negative one? Find out what they're picturing right now as the future for the two of you, and if that's not the future that the two of you would like to have then, it's time to start making some changes and some improvements to the way that you are working on your relationship together.
What Was The Happiest You've Ever Been In Our Relationship?
What was the time that they felt the happiest and the most loved and respected and cared for? That's the type of occasions that you want to emulate. Sure, you're not going to have a perfect marriage where the two of you are ridiculously happy every single moment for the rest of your lives, but you can recreate moments where you're each extremely happy for the rest of your lives. Those moments are an important part of your relationship, and if you don't have at least the moments, you're definitely not going to be on the right track for your relationship.
Where To Get Help
When you're not sure where to go or even if you need help getting through these questions and many more, you can look for a professional therapist to help you with the process. They'll be able to work with you on anything you need to make sure your relationship is getting back on the right track. That's how you're going to keep the marriage together. With Regain.us, you can get started right from your home, which keeps you a whole lot more comfortable and makes it easier to get your appointments when you want them. Make sure you're working hard and putting in as much effort as you want your partner to put in.
Whether you need someone to help you with significant problems or what seems like minor ones, a professional is going to be a great way to get started. You'll be able to work harder at your relationship when you have someone there watching over you and helping to guide you down the right paths. It doesn't have to be as difficult as you might think as long as you know someone is going to help you. When you and your partner are both willing to answer the hard questions and to work toward the solutions, it's going to be a much better relationship overall.
---
Previous Article
The Right Way To Use Premarital Counseling Books
---
Next Article
Free Marriage Counseling: You Get What You Pay For
---
The information on this page is not intended to be a substitution for diagnosis, treatment, or informed professional advice. You should not take any action or avoid taking any action without consulting with a qualified mental health professional. For more information, please read our
terms of use.