How Helpful Is Marriage Counseling Near Me?
Updated June 14, 2021
Medically Reviewed By: Chante' Gamby, LCSW
Just the prospect of talking to a stranger about your problems might seem overwhelming. Finding someone to talk to can be an even bigger hurdle. When you're looking for help with your marriage or relationship, you don't want to hire just anybody. You want someone who can potentially make a real difference in the way you and your spouse communicate with each other.
Not all marriage counselors have the same techniques or experience. So it makes sense that you would ask yourself, "How helpful is marriage counseling near me?" First, you need to understand how marriage counseling can benefit you. Then, you'll need to equip yourself with information on how to find the best counselor for you and your spouse.
How Helpful Is Marriage Counseling?
Marriage counseling offers lots of benefits:
It Can Help You Identify And Clarify Your Feelings. A lot of couples in crisis do not even know what their actual marriage problems are. For example, a husband with an anger problem may be struggling with an addiction or shame. A wife with control issues might be dealing with codependency or insecurity. A good therapist can help you not only as a couple but also as an individual.
Therapy Can Aid You In Pinpointing Relationship Road Blocks. The core issues in the relationships can also be defined during therapy. Once your therapist helps you figure out exactly where you are struggling, you will decide on solutions.
Your Communication And Conflict Negotiation Skills Will Increase. Most of the time, the solution involves increasing your communication and conflict negotiation skills. As a better communicator, you will also be a better partner. Every couple disagrees from time to time. But with your newly gained conflict negotiation skills, you'll be able to fix things when you're at home and no one else is around to help mitigate the issues.
Therapy Can Bring Intimacy And Connection Back To Your Relationship. Less fighting and better communicating will naturally lead to intimacy and increased connection. This is one of the key goals of therapy and is often a benefit of couples counseling.
Most People Leave Therapy Stronger And More Self-Aware. Sometimes marriage counseling, near you or me doesn't save a relationship. Even so, most participants who leave the therapy feel more self-confident, emotionally stronger, and self-aware. This in itself makes marriage counseling worth it, even if the relationship can't be improved.
The list goes on and on. But before you can take advantage of all that therapy has to offer, you must find a counselor to facilitate the process.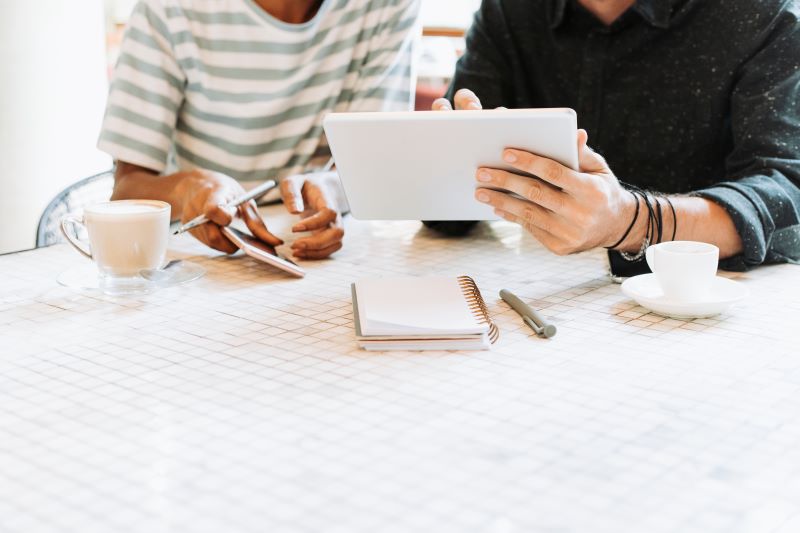 Source: rawpixel.com
Finding Marriage Counseling Near Me
One of the first steps a person takes on his or her search to find a counselor is finding out who is available nearby. You might set a limit on how many miles you're willing to travel that works for both you and your spouse. After all, you don't want to pile on the added stress of lots of time spent commuting to appointments if you're already having issues in your marriage.
Accessibility is one of the most important aspects of finding an appropriate counselor. If you can't stick with the sessions, they won't do your relationship any good. But keep in mind that choosing a couple's counselor should involve more factors than just convenience, which is why it's good to have options. Selecting a less qualified counselor could make your relationship problems even worse.
One of the best-kept secrets in marriage counseling is that you don't have to commute at all if you don't want to. Using an online marriage counselor allows you to access the expertise of marriage counseling professionals from a wider range of options. And you and your partner can still have sessions together, right at home or wherever you choose.
Helpful Questions To Ask
Asking yourself, "are there helpful options for marriage counseling near me?" isn't the only question you should focus on when looking for a counselor. There are many things to look for when you're selecting a marriage counselor for your relationship. A few of the most important are listed below:
Can You Afford Them?
Marriage counseling isn't cheap. On average, a 50-minute session with a US licensed therapist costs around 100 dollars. Although the fee can dip lower in some areas, it can top 200 in others. Seeing a counselor every week can cost as much as a monthly car note, so you must find someone who can help you solve your problems and whose services fit within your budget.
If financial worries are a part of why you are going to couples therapy, to begin with, be sure to consider the financial cost of therapy. This doesn't mean you should give up on your search for a therapist. Just make sure that you consider the cost of marriage counseling and find someone affordable.
What Is Their Specialty?
Psychologists and counselors are trained in many different areas of psychology. Some focus on mood disorders, while others focus on relationships. Some work primarily with children, and others focus on adults. Some of the clinics with marriage counseling near me also offer individual counseling services. All mental health professionals have strengths to offer their clients. You'll want to make sure that the strong points your potential marriage therapist possesses match up with your needs.
This is one thing that makes ReGain such a great option for couples seeking solutions. Included in the process is a matching service that will link you with any counselor and the experience needed to help you overcome the hurdles you face in your marriage.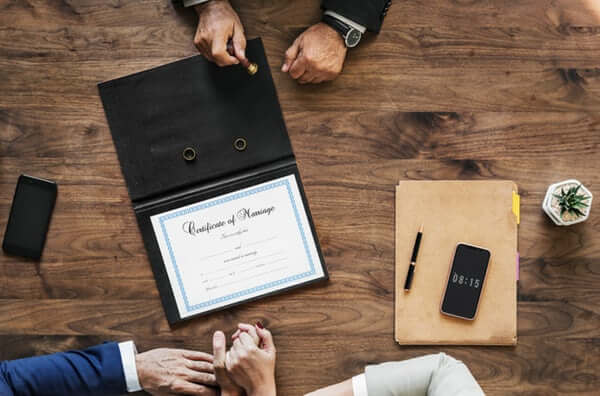 Source: rawpixel.com
A Case Study
Eric and Jennifer's experience with marriage counseling is in strong support of this first consideration. Before connecting with their current counselor through ReGain, they sought out a counselor in their area. Eric had heard great things about online therapy for couples. Still, Jennifer said, "I would just prefer marriage counseling near me over an online session" when Eric made the ReGain suggestion.
Right away, the couple realized they had made a mistake. Their counselor was a nice girl, but she was barely out of college. Most of her experience as a counselor was in a school setting. When asked, she admitted that Eric and Jennifer were the first married couple she had ever counseled. A few sessions in, everyone realized that the well-meaning therapist wasn't equipped with successful tools or suggestions to help the couple solve their problems.
Through ReGain, Eric and Jennifer were matched with a counselor who had over ten years of experience helping married couples navigate issues like infidelity and lack of trust. It isn't "marriage counseling near me," Jennifer said when asked of her experience, "but our online counseling sessions saved our marriage."
What Is Your Counselor's Stance On Marriage?
Your counselor's stance on marriage is something else you should consider. Is your counselor in a good long-term relationship? Are they married? Have they been divorced? These are things you should ask someone who intends to give you advice on your marriage.
Just because your counselor has been divorced or is single does not mean they are not a good option. But you should find out their stance on marriage. Do they believe that all relationships are reparable? Since counseling is all about finding ways to improve a situation, very few with a 'this is over attitude' enter marriage counseling. Near me, some counselors believe that with acceptance of responsibility and hard work, any marriage problem can be resolved. This is the type of support person you will need on your team.
Dr. Kathy McMahon, trainer of marriage therapists for over 30 years, suggests hiring a therapist with a take-charge personality. Still, the truth is, only you know the kind of person that will mesh well with both you and your partner. Good therapists are:
Empathetic and compassionate
A good listener and communicator
A creative problem solver
Both knowledgeable and ethical
Is comfortable talking to all kinds of people
Culturally sensitive and tolerant
Talk with your partner about what kind of therapist you think would be most helpful, and then try to find someone with those same traits. Having explicitly trained someone is super important, but so is finding someone who is relatable and a leader.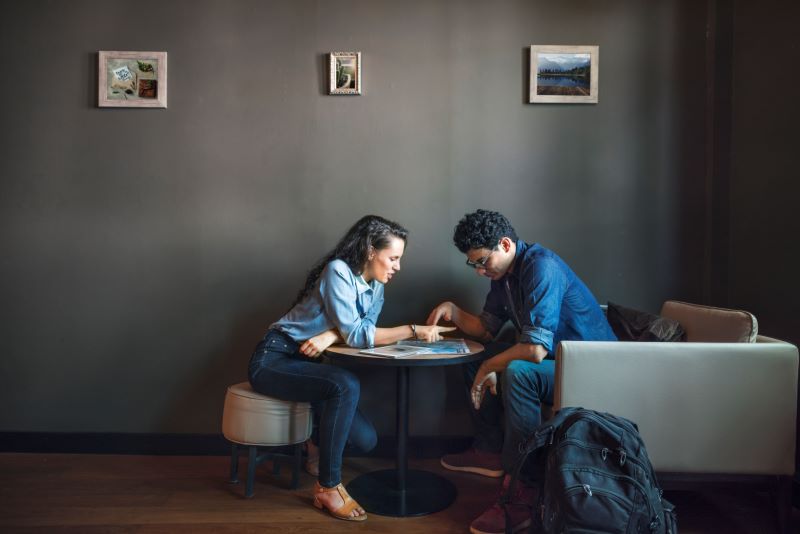 Source: rawpixel.com
Referrals And Satisfaction Rates
Look for reviews on the specific counselor you and your partner are thinking about seeing. Find out if other couples are happy with the services they received and whether their marriages improved. Or ask people you know whether they've sought marriage counseling and who they would recommend.
Online reviews are a great place to look, but be cautious if only positive reviews exist. You want a well-rounded look at what a marriage therapist has to offer before giving them a chance. Whether you decide on online or local marriage counseling, be sure you research the counseling professional you and your partner intend to see.
You And Your Spouse's Intuition
You do not have to stick with a counselor because you saw them once or even five times. If you or your partner feel like a particular counselor is not helping or is playing favorites between the two of you, then it's okay to look for someone else.
This is about finding a way to improve your marriage, and that's a pretty important service, so don't be afraid to look for the right person.
---
Previous Article
A Couples Counseling Retreat Could Save Your Marriage
---
Next Article
Alternatives To Getting Married
---
This website is owned and operated by BetterHelp, who receives all fees associated with the platform.
The information on this page is not intended to be a substitution for diagnosis, treatment, or informed professional advice. You should not take any action or avoid taking any action without consulting with a qualified mental health professional. For more information, please read our
terms of use.