A Couples Counseling Retreat Could Save Your Marriage
Updated June 13, 2021
Medically Reviewed By: Tonia Cassaday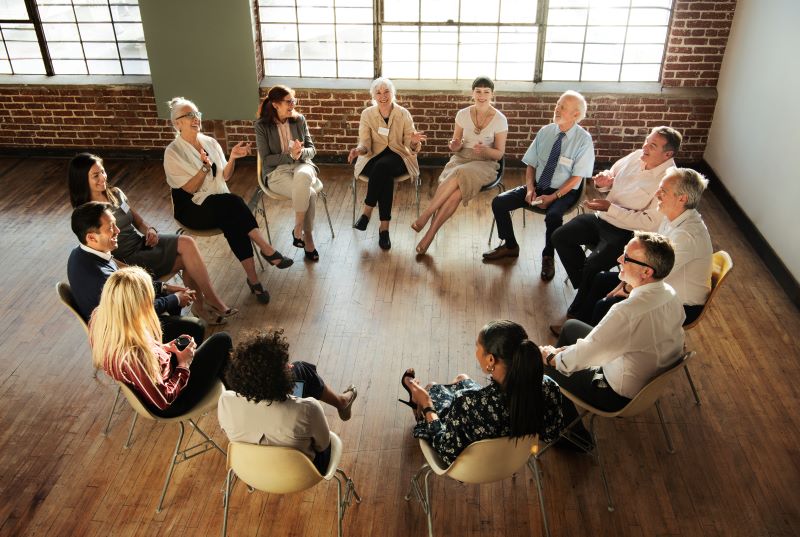 This website is owned and operated by BetterHelp, who receives all fees associated with the platform.
Source: rawpixel.com
Have you ever thought about going on a couples counseling retreat with your partner? You've probably gone on vacations together, and you may have had great fun. You may have also had some vacations that weren't so great after your relationship started to exhibit some problems. And now, you may be in counseling to work on your marriage. But did you know that combining the two can be a great way to save your marriage and have a great time while you're doing it?
Why A Couples Counseling Retreat?
When you and your partner go to couple counseling, you're working on your relationship by talking to each other and your therapist. When you leave the office and go back to your regular lives, you may forget what you discussed until the next session comes around. You find yourself in a pattern, and even though you're trying to work on things, it just doesn't seem to be working out. With a couples counseling retreat, you don't have to worry about that because you're always in the counseling.
A retreat could be just a few days, or it could be a week or longer. It's all about you and how much time you have to commit. In addition, these retreats are happening all over. When you go to one, you're going to be fully immersed in a whole lot of fun and none of the stress that you normally have when you're going about your normal daily life. Instead of leaving a counseling session and having to deal with problems with the kids or figuring out a dinner plan, you can walk out of the session and sit down and talk to each other. You can relax together and not worry about anything.
What It Means
When you go on these types of retreats, you're going to be with other couples who are experiencing some problems as well. That means you're all going to have the chance to talk to each other and figure out what's going on in each of your relationships and how you can all help each other. You and your partner are also going to have some alone time, without kids, work, or anything else to distract you from each other. It's going to be just like getting into that honeymoon phase again.
Because you're going to have uninterrupted time to work on what your therapist is covering with you, the lessons you learn will be better instilled in your mind. You'll also find that you and your partner are communicating more because you're away from all the stress, which can do wonders for your relationship on its own. With attendance to these retreats, you're going to be setting yourself up for a much better relationship and a whole lot of fun, too, which is definitely what you may need in your marriage.
A marriage retreat is an intensive counseling opportunity for couples. They are generally scheduled to last for three days. The couple must feel comfortable with their counselor. Some retreats concentrate on counseling sessions with a counselor in individualized couples therapy, and some retreats also include group sessions. Couples may have the opportunity to participate in exercises and activities designed to strengthen the bond between them.
Not every couple has to be on the brink of divorce before they consider attending a couples retreat. There is much to be learned if you are beginning a relationship together or have been a couple for a long time. It is not a requirement for you to be experiencing severe problems in your relationship, either. A retreat is a perfect time for re-establishing goals and renewing your commitment to each other. You can give all your attention to one another without having children, jobs, housework, and financial worries get in the way.
Most couples who take part in a retreat have been seeing a counselor for some time, and the counselor has identified that the couple is experiencing some distress. A retreat gives a couple of time together without the distraction of work and children, and other responsibilities. It is an opportunity to reconnect with each other and take part in intense counseling that otherwise would not be possible in a clinic setting where the couple is seen weekly or biweekly. According to Marriage Rescue, "Marriage retreats have proven to be between 70% and 90% effective therapy." This appears when the couple is sincerely motivated to find harmony together and fully committed to the relationship.
However, some couples wait too long to seek help to repair their marriage. Many couples live in a strained marriage for years before one of them broaches the subject of marriage counseling. The longer the wait, the deeper the resentments, and the more difficult it is to reach effective communication without accusations.
The other essential item is that both parties have to recognize their problems and define them. Does one partner bottle their frustrations and refuse to talk about differences of opinion? Is one of the partners unwilling to forgive? Has intimacy died? Has mutual respect disappeared? Each person has to admit to their contribution of negativity or lack of romance within the marriage. It does no good to blame one another without accepting the part each played in causing the fracture of the marriage and the unhappiness they feel. They then have to be willing to seek help - not just one partner, but both. Each person in the marriage has to want to reconcile and live peaceably together. They want to reconnect.
How to Deal with Differences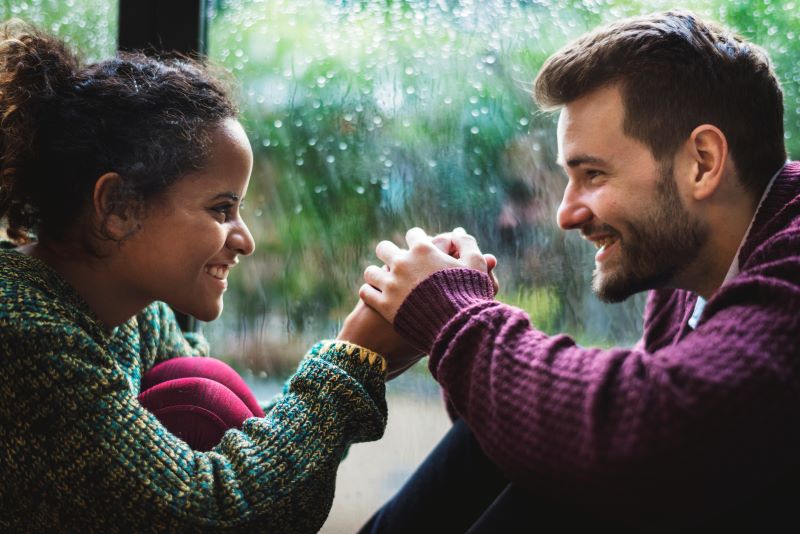 Source: rawpixel.com
Agree to a regular time without distractions to get together and talk about your goals and what might be interfering with attaining those goals. Do your goals not match your partners? Are there some concessions that need to be made?
Accept the fact that you are individuals first and a couple second. You each should have your passions, your hobbies, and your interests. Respect your partner's desires. Are your passions putting undue pressures or expectations on your partner? Decide on what compromises are needed.
Don't be a "right fighter." Accept the fact that you are not always right and that your partner is not always wrong. A right-fighter just won't let things go because they have to win whenever there is an argument or a difference of opinion. What happens in most cases is that the compliant partner gives up arguing, and resentment occurs.
Remove the chaos. Effective communication is better able to take place between a couple when there are fewer distractions and chaos.
Don't ignore conflict. Try to be a part of the solution to a problem and find a way of communicating with each other that does not add to the conflict. No yelling, no swearing, or calling each other names - these actions escalate the conflict, and the result is hurt feelings, unresolved issues, and resentment.
Don't play the 'blame game.' Accept your part in causing the problem.
Don't threaten or act like a bully. Don't have a conversation when one of you is not regulated. Only talk when both parties are calm and ready for the conversation to take place.
Don't take love for granted. For every negative trait, describe five positive traits of your partner. Remember, neither of you is perfect.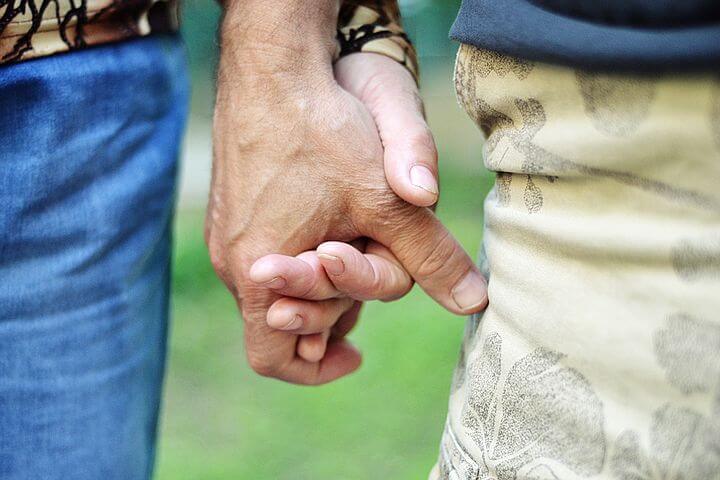 Source: pixabay.com
A counselor can facilitate trust between the couple by insisting on honesty and encouraging them to verbalize their discontent. The fear of being criticized for how they feel is eliminated. The couple will learn that they can be friends even though they have differences of opinion. If they work together to solve their issues, their bond together will be stronger.
The couple will learn to accept that differences do not always lead to divorce. They will learn to respect each other's opinions, likes, dislikes, hopes, and quirks. They will learn to appreciate what makes each of them unique.
Most counselors believe that if a couple was attracted to each other at the beginning of their relationship, that attraction could be rekindled, as long as things have not become violent. How long the couple has been disconnected or has been at odds with each other is less important. What matters most is that the couple values the relationship, and they want to find solutions that will be acceptable to both of them.
It is very difficult when a couple is experiencing troubling issues in their relationship. They often think a vacation could be beneficial. However, because they have no one to give them the tools to communicate more effectively, the vacation is often ruined by arguments erupting. The negative feelings that they had at home follow them on vacation.
A couple's retreat is different. It is designed to help each person learn to talk to each other without having arguments that interfere with their understanding. A counselor helps alleviate this problem and facilitates effective communication to promote intimacy. The retreat also provides an atmosphere that will seem like a vacation. There will be time for relaxation and fun activities, as well as time for therapy sessions. The primary goal of a couple's retreat is to re-establish companionship and mutual respect for one another.
If you and your partner are interested in therapy or if you're looking for more information on couples retreats, you can check out ReGain.us to make sure that you're getting exactly what you need. You'll be able to work on your relationship in a comfortable environment while at the retreat and after you return home. Regain uses therapists that are available online whenever you need them. That means no more driving to an office for the appointment or sitting in a room where you're not comfortable talking to a stranger. You can stay in your own home and talk about anything and everything you want with a therapist right on the Internet-connected device in front of you.
---
Previous Article
The First Things To Do When Marriage Trouble Looms
---
Next Article
How Helpful Is Marriage Counseling Near Me?
---
This website is owned and operated by BetterHelp, who receives all fees associated with the platform.
The information on this page is not intended to be a substitution for diagnosis, treatment, or informed professional advice. You should not take any action or avoid taking any action without consulting with a qualified mental health professional. For more information, please read our
terms of use.