History And Importance Of The Domestic Violence Hotline
Updated May 13, 2021
Medically Reviewed By: Karen Devlin, LPC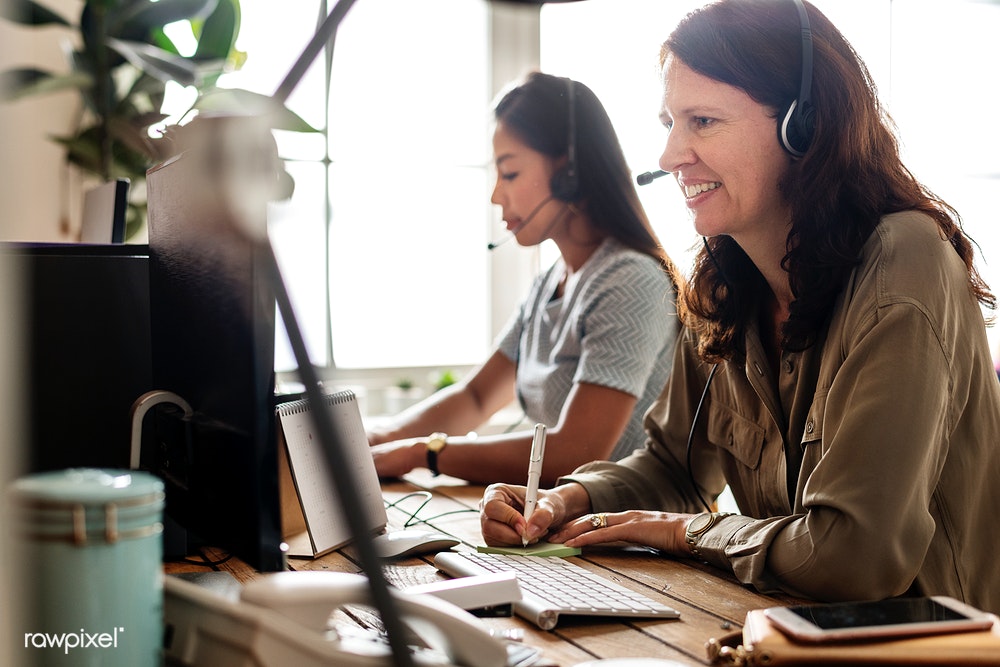 Learn More About the Resources Available For Domestic Violence

This website is owned and operated by BetterHelp, who receives all fees associated with the platform.
Source: rawpixel.com
The history and importance of the Domestic Violence Hotline is something that should never be understated. Many people may not understand this important because they have never experienced domestic violence firsthand, but these hotlines can be a real-life-saver for those who have.
A 2011 study by the Centers for Disease Control and Prevention found that "On average, 24 people per minute experience]... rape, physical violence, or stalking by an intimate partner in the United States… Over the course of a year, this equals more than 12 million women and men." When faced with domestic violence, people can experience guilt, shame, and confusion, making it hard to reach out for the help they need.
Many people don't know where to turn when in a domestic violence situation.
Domestic violence refers to criminally violent or aggressive acts committed in the home, usually by a spouse or partner. In an emergency, individuals experiencing domestic violence are encouraged to call 911 or get in contact with law enforcement. For non-emergencies, there's the National Domestic Violence Hotline (1-800-799-SAFE).
History Of The Domestic Violence Hotline
In February 2016, the NDVH celebrated 20 years of service, and later that year, in June, the hotline answered its four-millionth call. Their website states that today, "The Hotline is the only 24/7 center in the nation that has access to service providers and shelters across the US." Their help is free and confidential. Their vision is a world where all relationships are violence-free.
But how did this organization get to where they are today, you ask?
The NVDH was created on September 13, 1994, when President Clinton signed the Violence Against Women Act(VAWA). The hotline took its first call two years later, on February 21, 1996. Seven years later, on August 2, 2003, they took their one-millionth call. In October 2005, the hotline ended a campaign that raises $2.7 million to improve its technological capacity. The result of this work meant that more calls could be answered, and more assistance is given to those in need.
Over the years, the NDVH has received the support of several politicians either directly or indirectly (President Clinton, Vice President Joe Biden, and President Obama, among them). The NDVH has also partnered with many companies and organizations over the years, including Verizon Wireless, Liz Claiborne Inc., Marshalls, Break the Cycle, and the NFL.
Importance Of The Domestic Violence Hotline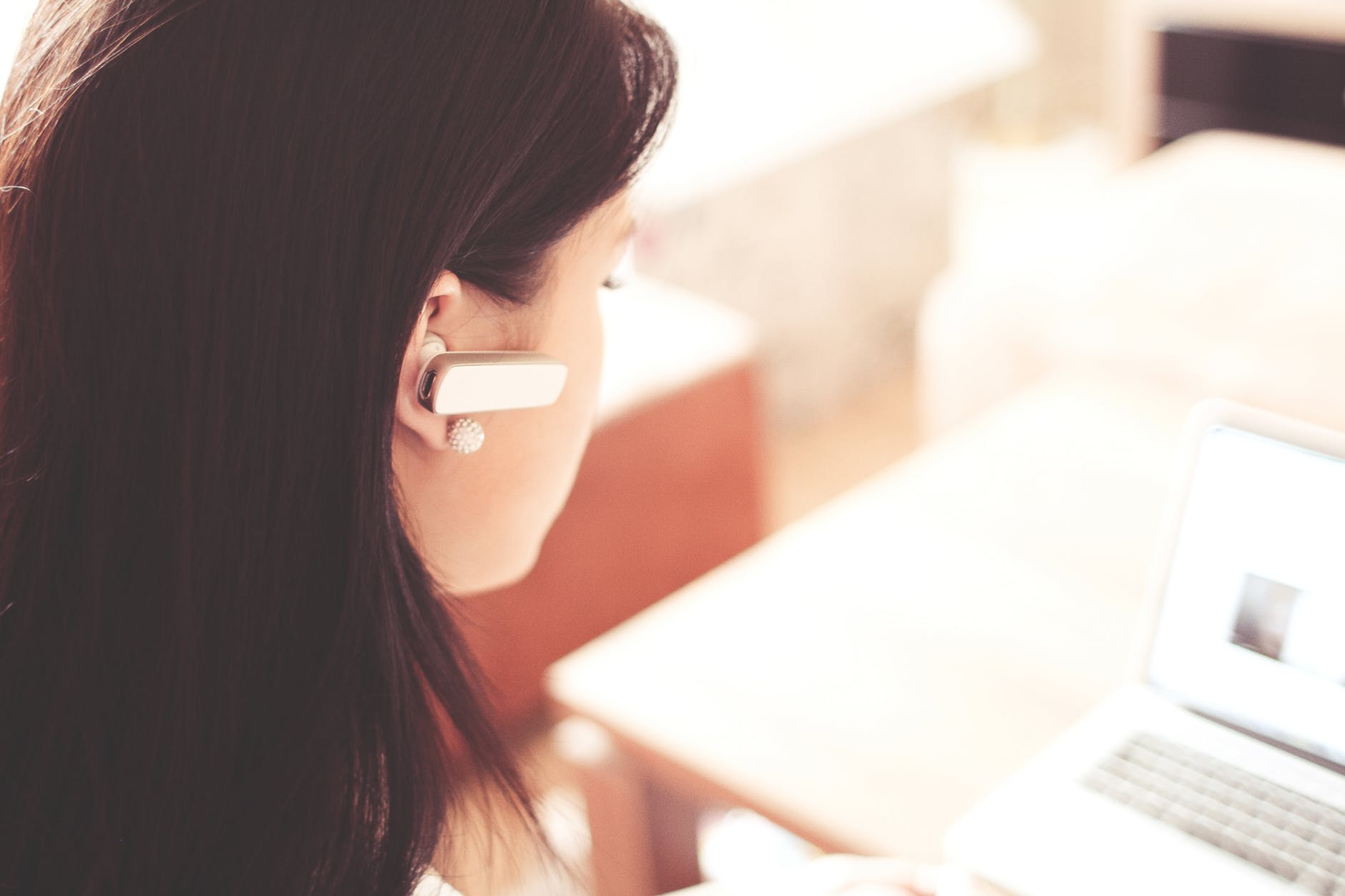 Source: pexels.com
The NDVH plays a crucial role in helping individuals experiencing domestic violence access important resources, such as legal resources, children's services/parenting, mental health and counseling, statewide hotlines, and national resources, says their 2016 Impact Report. The report also shows that children were involved in over 64,500 cases of abuse in 2016; one more reason why the NDVH's work is so important.
Resources For Individuals Experiencing Domestic Violence
Research suggests that
In the past, women and children were not adequately protected from domestic violence. They often lived through their abuse in silence and suffered the consequences, even when people outside the home did find out what was going on. Who would help them? Now things are different. Toleration of domestic violence towards anyone is low now, and there are many places where individuals experiencing domestic violence can turn for help. The National Domestic Violence Hotline is a great place to start.
If you are having trouble locating resources in your area, the U.S. Department of Health and Human Services' Office on Women's Health has compiled a useful list of programs and resources organized by the state.
Here are some other resources you might want to consider in addition to the domestic violence hotline:
Support Groups
In-person and online support groups can be a great resource for survivors of domestic violence. Healing from abuse can be a long-term process that greatly impacts your ability to trust other people. You may feel like you are alone in what you are going through or that your family and friends don't understand because they've never experienced anything like it. This is where support groups can come in handy.
Support groups allow you to connect with other people who have gone through similar situations and escaped from them. A support group gives you a chance to voice your feelings and experiences to people who understand and to hear similar stories from other people. Finding the right support group can give you a network to turn to when things are difficult. It can also connect you with people who know more about resources and give you advice or ways to cope with the healing process.
If you complete your search and realize that there are no organized domestic violence support groups in your area, you have a few options. You can: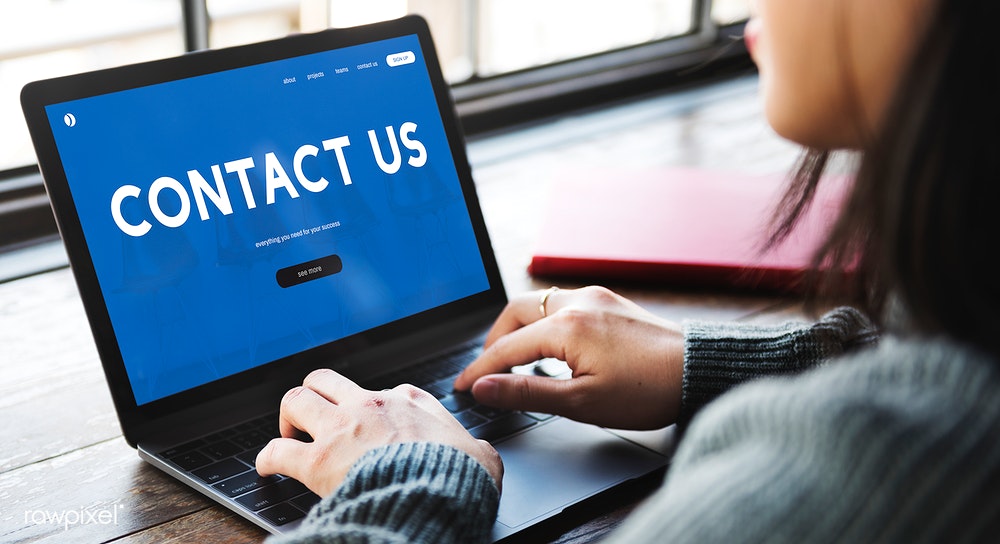 Learn More About the Resources Available For Domestic Violence
Source: pexels.com
Search for support groups online
Start your support group
One helpful resource, if you're looking for setting up a support group in an area that lacks resources for individuals experiencing domestic violence, is a manual called The Power to Change: How to Set Up and Support Groups for Victims and Survivors of Domestic Violence. This manual covers important topics like facilitating, group development and management, policies and protocols, and more. Creating a safe place where people can open up and support each other is a big deal and can help many people.
Women's Shelters
One big barrier for people looking to escape from a relationship where domestic violence is involved is not knowing where to go. You might be in a situation where no one can take you (and possibly your children) in, or you have moved away from friends and family and don't know anyone other than your abusive partner. This can be daunting and make you feel like you have nowhere to go. Luckily, most places do have state-funded women's shelters where you can seek refuge.
These shelters can help women and their children in several ways by providing them with:
Shelter
Food and water
Access to affordable health care, counseling, legal services, etc.
Unfortunately, women's shelters (as helpful and necessary as they are) are not perfect. These institutions face their fair share of challenges, such as achieving reliable funding and providing access to important services for women that come through their doors. Different shelters operate differently regarding their rules and how long women can stay. Still, all are responsible for doing their best to ensure that confidentiality and safety are prioritized for those staying there.
Counseling
Once you are safely out of a relationship that involved domestic violence, your work is not finished. Chances are you are still suffering from emotional wounds, conflicting emotions, and fear that could negatively impact your daily life. As you pick up the pieces and start to rebuild your life, having a strong support system can make a huge difference.
Seeking additional support from a trained professional is another way to make the healing process go more smoothly.
When it comes to counseling, you can choose from a couple of different options depending on your needs. If you want, you can go with the traditional method of seeing a counselor in person for regular sessions for as long as you need. This could mean weekly or monthly sessions, for example.
If you're having trouble finding a counselor in your area due to waiting lists, affordability, time constraints, or living in a rural area, there are other options out there that are just as effective. For example, online counseling services like Regain offer cost-effective and secure relationship counseling for couples and individuals. Services like these are cheaper than in-person counseling and more flexible, and you get the same care and confidentiality as you would if you saw a counselor in person.
Conclusion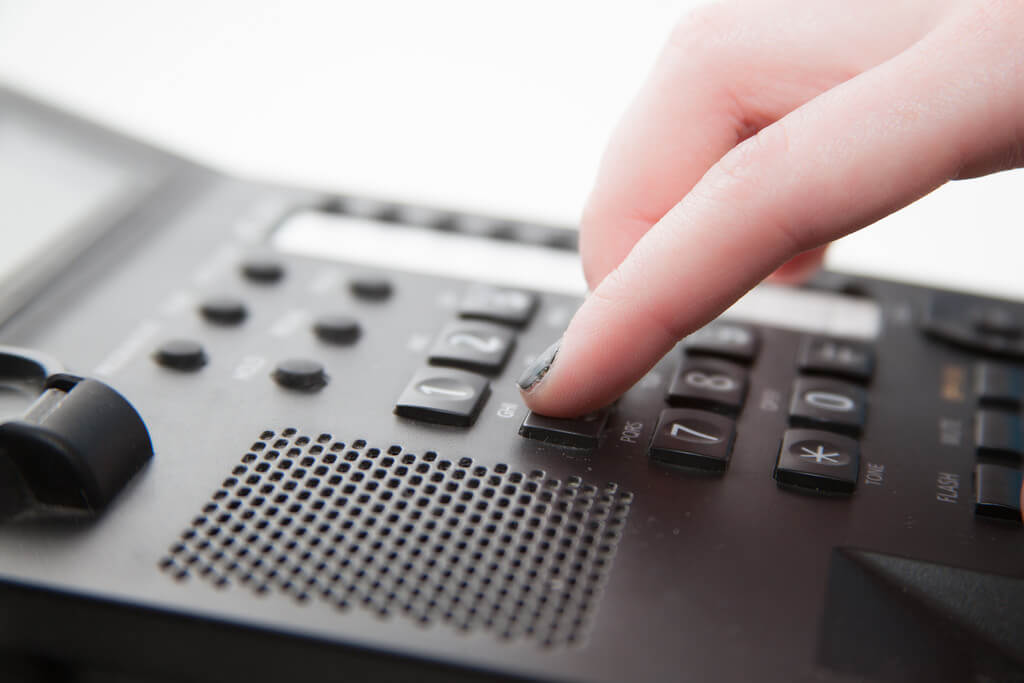 Source: flickr.com
The National Domestic Violence Hotline has done a lot of good over the years. Helping survivors of domestic violence find the help they need to spread awareness about the problem and start important conversations amongst politicians, companies, and the public.
Despite the large amount of change that has happened since its launch over 20 years ago, the NDVH is still answering millions of calls per year, which means that there is still a lot of work.
By learning about how the NDVH got started and why it's so important, people can start conversations about domestic violence and not be afraid to speak up when they are experiencing partner violence at home. Also, people who have never experienced domestic violence firsthand can start to understand how devastating these situations can be.
If you are currently experiencing domestic violence at home, know that you are not alone, and there are resources available for you to get out of the situation you are in. If you are a domestic violence survivor, be aware that what you have done takes a lot of strength, but the fight isn't over. There is no shame in asking for the help you need to recover physically and emotionally from the scars of domestic violence.
The NDVH, support groups, women's shelters, and counseling are just a few ways to access the support and resources you need.
What Support is Available for Survivors of Sexual Assault?
Survivors of sexual abuse have many resources available to them. There are support groups for survivors of domestic violence and support groups for survivors of sexual assault in nearly every community. Many churches offer support groups, as well. Church groups may be centered around seeking forgiveness from within your faith towards your abuser, while others support the general public, regardless of religious beliefs. The goal is to get people talking about their abusive relationships and feel comfortable being in a public setting without feelings of being hurt.
Survivors of domestic violence, domestic abuse survivors, and anyone who needs a haven to talk about their experiences without feeling judged all have access to support groups. Some of these support groups are geared towards specific individuals, while others are open to all people who have experienced sexual assault and domestic violence.
What Groups are Available for Friends and Family of Sexual Assault Survivors?
Counseling centers and hospitals typically offer support groups for friends and family members of sexual assault survivors.
Family members often have a hard time understanding what their family member managing the repercussions of sexual assault is dealing with physically and mentally.
Friends and family can attend these support groups to understand better what the survivor of the crime is trying to overcome. They are also taught ways to help their friends or family member best.
Are There Support Groups for Other Types of People?
Survivors of crime and people with disabilities also have specialized support groups that support those who need it. If there is a classification of people who need support or assistance, there is usually a support group to help them manage a challenging situation. Check with your local hospital and mental health clinics to see when they run these sessions.
How Can I Attend Meetings for Domestic Abuse When My Partner is Tracking My Every Move?
Domestic abuse is both a function of mental and physical abuse. If you can find a support group that can help those in abusive relationships, it can be quite empowered and motivating to be free of abuse.
However, getting out of the house is often challenging when you are an individual experiencing domestic violence. The national domestic violence alliance says that individuals are often afraid to leave because they fear their partner will harm them further. Some feel that their abusive partner will even go to lethal measures.
The national domestic violence alliance also says that the individual's lack of knowledge to access safe and supportive relationships prevent them from seeking help. The national domestic violence alliance tries to get information out to individuals experiencing abuse. There are avenues that you can take to get help and support if you are being abused.
In addition to the national domestic violence hotline, support groups are often set up in churches and hospitals so that individuals can feel safe seeking refuge. If you have been in abusive relationships, taking advantage of the resources established by the national domestic violence alliance is a smart and wise choice.
How Can the IRS Help Me as an Abuse Victim?
The IRS understands that those in abusive relationships often are prohibited from having access to family finances. Written into the revenue code is a set of rules known as Innocent Spouse Relief.
Innocent Spouse Relief is a part of the revenue code that removes tax liability from the individual in the relationship who did not know about the familial financial welfare. More about Innocent Spouse Relief can be found at irs.gov. This may also apply to people with disabilities who did not understand what was happening without their knowledge.
I Don't Have Friends or Family Nearby. How Can I Get Help?
While many people rely on their friends and family to help them through difficult periods of their life, some people do not have the luxury of having a support system nearby. Abusers tend to cut off outside support as a way of maintaining control over their spouses or partners.
If you are an individual experiencing abusive relationships or sexual abuse and want to be free of abuse, there are steps that you can take to leave.
Many of the action plans are written by survivors of domestic violence t and understand what you are going through. These survivors of domestic violence have come together and form safe havens and shelters specifically for domestic violence and marital sexual abuse individuals.
I Don't Know How This Works: What Can I Expect When I Connect a Support Group?
Whether you utilize the national domestic violence alliance or go to a support group as a sexual abuse survivor, you will be supported each step of the way. Here's what to expect. The leaders and call center folks are all trained on what steps they should take to help you get out of the abusive situation you are in and to safety. They will help you devise a plan so that you can get away from your abuser and into a safe place for support and counseling. Sexual abuse survivors who are already away from their abuser will benefit from help and advice on moving forward in their lives without fear of being assaulted again.
---
Previous Article
Domestic Violence Quotes To Give You Strength From Abuse | 2020
---
Next Article
What Are Some Of The Signs Of Domestic Violence
---
This website is owned and operated by BetterHelp, who receives all fees associated with the platform.
The information on this page is not intended to be a substitution for diagnosis, treatment, or informed professional advice. You should not take any action or avoid taking any action without consulting with a qualified mental health professional. For more information, please read our
terms of use.