Online Counselling or Online Counseling? Are They Different?
Counselling and Counseling are different words that have the same meaning. Counseling with two L's is the UK version of the word, while counseling with one L is the American version. Both words refer to therapy or mental health treatment. Depending on which region of the world you hail from, you will use the word with one L or two L's. Whatever spelling you use, online counseling is an excellent place to get help, whether you're an individual a part of a couple or a member of the family.
Online couples counseling is becoming increasingly popular for couples that are busy and want to get help managing their relationship. Many couples have busy lives and careers and, online couples counseling is an excellent compromise for people who are on the go but value their romantic relationships enough to work on them in therapy. Whether a couple is living in the UK or the United States, they can seek help for their relationship.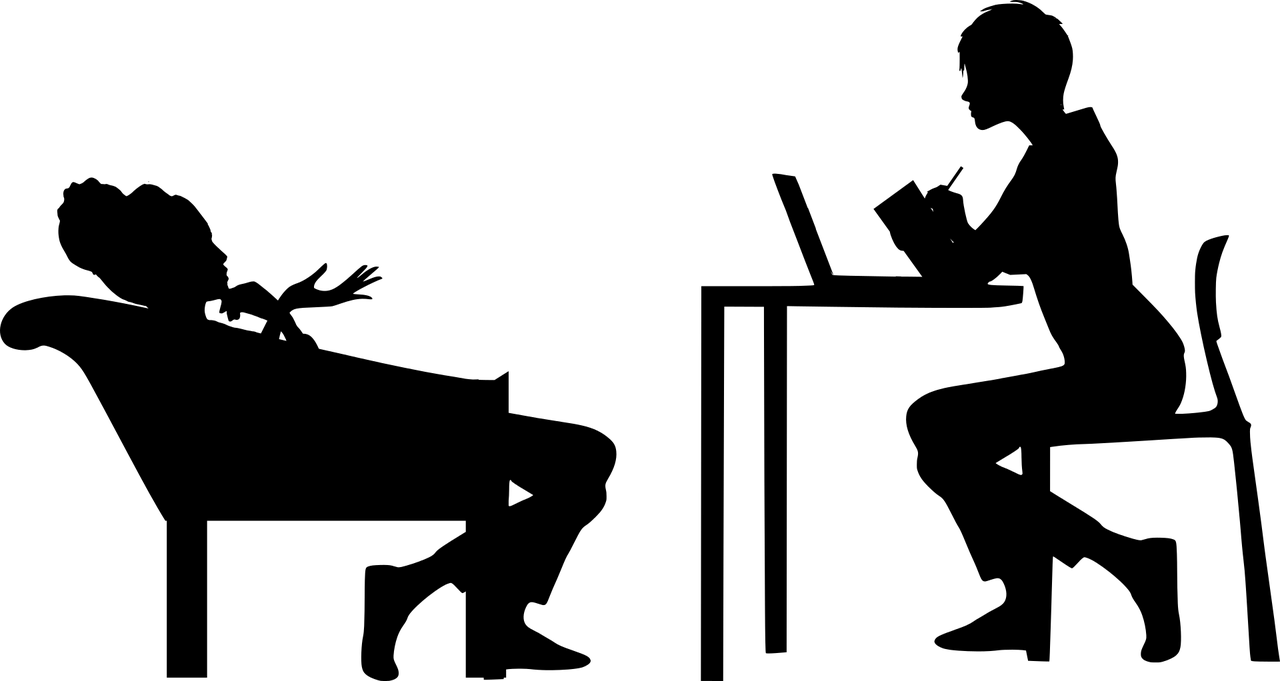 Source: pixabay.com
How Online Counseling and Online Couples Counselling Helps People Maintain Healthy Relationships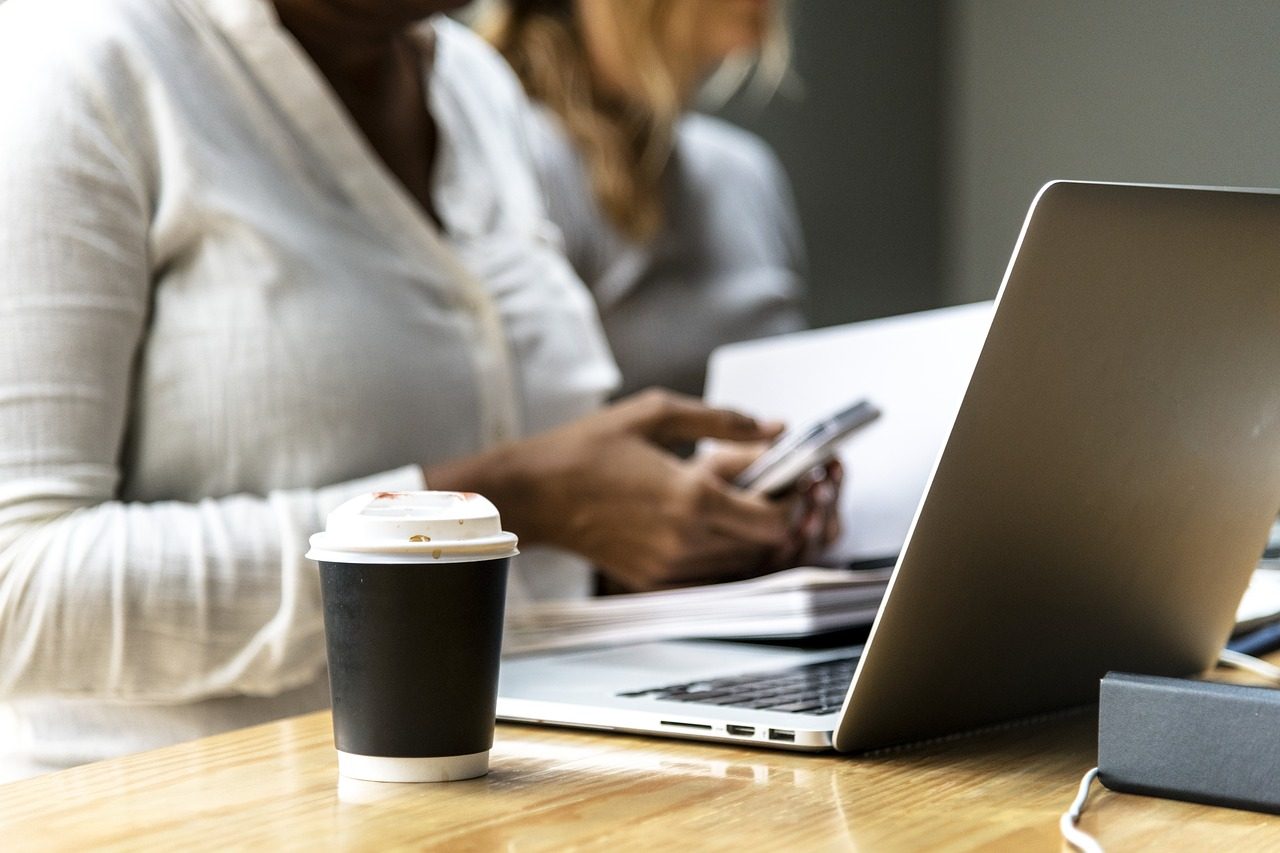 Source: maxpixel.net
Online Couples Counseling and Online Counseling Helps Couples Forgive Each Other
Since we're using the counseling with two L's, we will use a fictional couple from the UK as an example. Here's a couple who are young professionals and are madly in love. Jane and Ben have been dating for two years. They want to get married, but they're anxious about how they're going to raise a family because they have busy careers. Jane works in finance and Ben works for Parliament.
Each of them works long hours, and they're concerned that they won't be able to devote their time and energy to you having a baby and being there to raise the child. Jane wants to take time off from her finance career, but she is worried that they will not be able to support a child on one income. They live in central London which is quite expensive. Ben suggests that they go to couples counselling. Jane was not expecting this suggestion.
Is There Time to Go to Online Counseling?
Jane is hesitant because she doesn't see that they will have enough time to factor in seeing a couples counselor once a week since they are so busy. Ben says if they want to raise a family they need to talk about this in front of a mental health professional and they can try online couples counseling.
Jane has never heard of online couples counseling, and she is curious to check it out. They meet with their counselor via video chat in their apartment in the evening at a convenient time for both of them. Jane is surprised at how convenient online couples counseling is and then points out that he told her it would be easy.
They end up loving couples counseling, and they're able to develop a plan where they save money throughout two years so that Jane can stay home with the baby for a couple of years and they can live off of one income and savings. It is an example of how online couples counselling can help two people work together and solve a problem.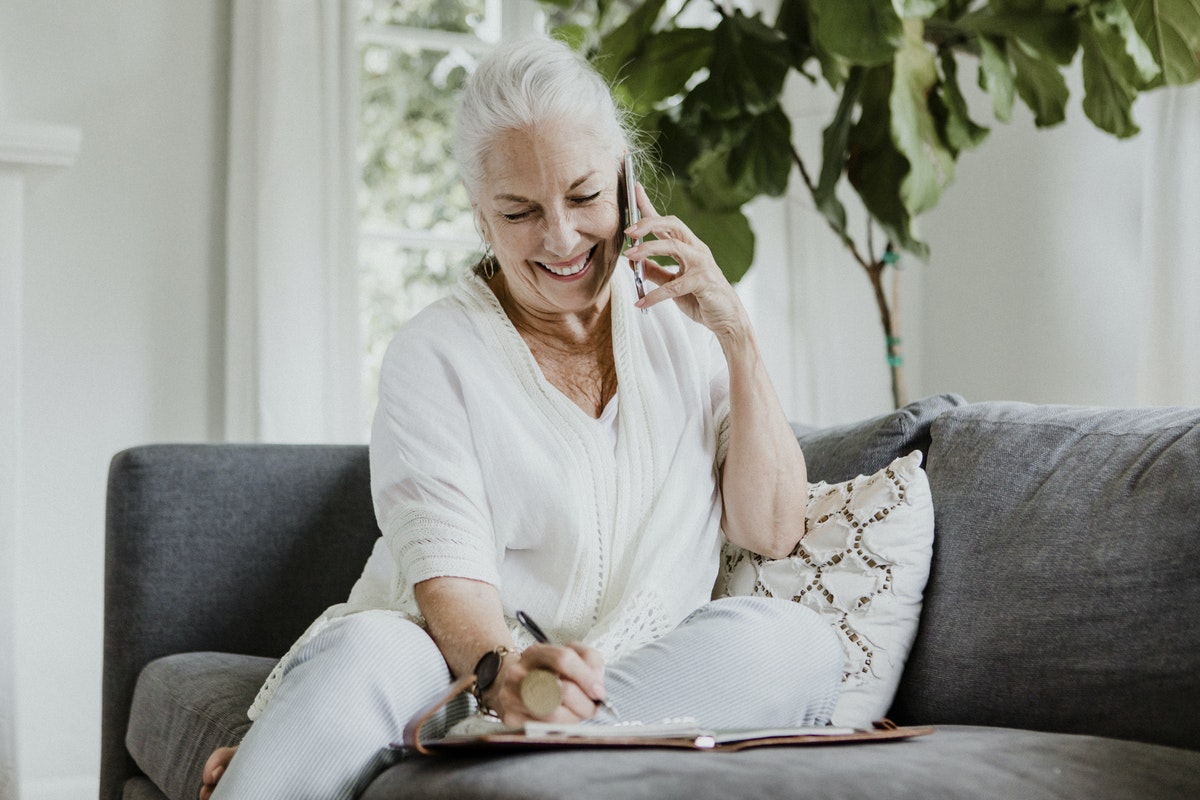 Source: archive.defense.gov
Both Online Counselling and Online Counseling Help Couples Grow Strong
Wherever you live in the world as a couple, if you're experiencing challenges in your relationship, consider trying online couples counseling to bridge the gap and help you to communicate and solve problems. Don't feel ashamed if you have to reach out for help to a mental health professional to address some of the challenges in your relationship. You didn't do anything wrong.
There's nothing to be ashamed of if you feel like you need help trying to navigate your romantic relationship. Sometimes there are difficulties with your partner that you can't seem to solve on your own, and that's all right. You can work with a trained and licensed online counselor who will help you find ways to meet your partner where they're at. You don't have to agree with what your partner says, but you can figure out how to emphasize with them.
When you see something from the other person's point of view, they feel validated, and there are ways that you can work together to compromise. Consider trying online couples counseling whether you live in The UK or The United States. Search the extensive database of counselors at ReGain and find one who works for you and your partner. To learn more, please contact us at contact@regain.us. ReGain specializes in online therapy to help address all types of mental health concerns and their extensive network of licensed counselors are ready to assist you. If you're interested in individual online therapy, please reach out to contact@regain.us. For more information about BetterHelp as a company, please find us on
Frequently Asked Questions (FAQs)
Is online counseling and online therapy covered by insurance?
Generally, online therapy is not covered by insurance. The exception to this is if you see a provider who works with a behavioral health center or in a private practice setting who takes your insurance and offers online therapy or remote counseling sessions. Online therapy websites are generally cheaper than traditional in-person therapy, which is part of why so many people choose to pursue online therapy. It's also more convenient because it doesn't require you to commute. If you want to get started get started by researching online therapy websites that suit your needs the most. If you're not sure how to begin or get started get started seeing a mental health provider online, there will often be a clear way to do it on a legitimate online therapy website. Be mindful of the kind of therapy you're looking for. If you're looking for anxiety therapy, for example, look for a website or provider that offers anxiety therapy. The same is true for other concerns like bipolar disorder or relationship issues. On an online therapy website for those who wish to get started get started buttons or links will often be visible and easily accessible on the website. Some online therapy plans offer unlimited messaging or unlimited messaging therapy in addition to video sessions. Unlimited messaging or unlimited messaging therapy is one of the reasons many people decide on online therapy, especially since it's a great way for someone who's afraid to get started get started in a way that's comfortable and doesn't necessarily require speaking out loud about all of the things that are on your mind. Some people struggle to open up, and talking to licensed mental health professionals using a comfortable modality like unlimited messaging can help you open up about difficult issues such as anger management, depression anxiety, bipolar disorder, and eating disorders.
What is the best online therapy or online counseling service?
The best online counseling service or online therapy website will depend heavily on what a specific individual is looking for. If you are looking to get therapy online, consider the type of therapy you are seeking. For example, if you want marriage counseling or relationship counseling, it's likely that you will want to find an online therapy website that works with couples. It's similar to how if you were looking for therapy for a teenager, you would search for teen counseling. Teen counseling is generally provided by mental health providers who specialize in working with adolescents. The same is true for marriage counseling or relationship counseling, which is usually conducted by providers who specialize in working with couples as a demographic. If you're looking for counseling that suits your religious beliefs and want to pursue online counseling or therapy, you can look for faith-based online therapists. For example, if you're looking for online Christian counseling, you might search the web for "online Christian counseling services." Note that there are many therapy modalities to pursue such as cognitive behavioral therapy, dialectical behavioral therapy (which is a subset of cognitive behavioral therapy), acceptance and commitment therapy, or emotionally focused therapy, a popular modality used in relationship counseling. You may also seek counseling online for specific mental health issues such as depression anxiety, eating disorders, bipolar disorder, and more.
Is there any free online therapy or online counseling?
It'd be hard (if not impossible) to find legitimate online therapy for free, but online therapy is generally less expensive than traditional counseling services are for a variety of reasons, including that a therapist doesn't have to pay to rent an office space to conduct online therapy. There are free online chat services, hotlines, support groups, and even peer support options. However, these aren't to be confused with online therapy. Resources such as support groups and volunteer hotlines are incredible assets that serve an important purpose, but they aren't a replacement for therapy or counseling from a licensed mental health counselor or therapist. If you do want to look for a support group such as one for the LGBT community or for couples, it can be an excellent supplement to mental health services that'll allow you to start chatting with people who you can relate to. You can start chatting with people who get it when you find an online support group, or start chatting with people in person if your support group meets face to face. To ensure that online therapy is as effective as in person care, you must make sure that you're getting online therapy through a legitimate website. If you're wondering how to see if a therapy site is legitimate and aren't sure where to get started get started by looking at their website or the reviews present online. Many websites have reviews what is online therapy sections and FAQs that can help answer your questions so that those who want to get started get started without fear. In addition to review what is online counseling sections and FAQs, you'll also find reviews for specific licensed mental health professionals that can help those who want to get started get started with ease and reassurance that the mental health professional they're speaking to is legitimate.
What is online counseling and is it different than online therapy?
Online counseling is much like traditional counseling. When you get online therapy, you will see providers that are licensed to provide professional counseling or therapy services. Often, when you sign up for online therapy, you will take a short questionnaire that will gauge what you're looking for in online therapy so that you can get the best therapeutic fit possible. For example, if you're looking for online marriage counseling, an online therapy website might ask if you're seeking individual or couples therapy. Once the initial steps are complete, you will see your official counselor or therapist, which will be a provider who is licensed to provide mental health counseling or psychotherapy online through remote visits. You might talk to an online therapist through video chat, messaging, or by phone. Online therapy can be just as effective as in person therapy or counseling, and you can get internet based care for a multitude of mental health concerns. You can also look for providers that specialize in working with particular demographics such as the LGBT community. To learn more about online counseling, visit an online therapy company's website to view their homepage as well as their frequently asked questions section, where you'll likely find an answer to any general questions you have about online therapy.
Since everything is done online, how much does online therapy or online counselling cost?
Online therapy generally starts at around $60 per session. Many of the most popular or best online therapy websites bill on a monthly basis. Whether you're searching for individual counseling online marriage counseling relationship counseling or teen counseling, you can find a provider who offers psychotherapy online that won't break the bank. Traditional in-person therapy can be up to around $200 per session without insurance, so online therapy is an excellent and cost-effective option. Remember that you can cancel your services at any time and that therapy isn't a life-long commitment. Instead, it's meant to give you skills that you can use for the rest of our life both in and outside of therapy. In online therapy couples and individuals have a safe space to talk about whatever's on their mind, which can be valuable in and of itself. Whether you're looking for individual therapy couples therapy or therapy for a specific demographic such as teen counseling, online therapy is an affordable way to get the help you need. If you're unsure about the therapy costs at a specific online therapy website you're interested in and aren't sure where to get started get started by reviewing their FAQ page. Generally, costs will be listed on an FAQ page to help those who want to get started get started with the relief of knowing exactly what their therapy costs will be.
Which online therapy platform is better, Talkspace or BetterHelp?
Different online therapy websites will work for different people, so the best online therapy option will vary from person to person. One of the great things about online therapy is that it's sometimes easier to get matched with or to switch to a new provider than it is for those seeking in person counseling. One of the best online counseling benefits people find is certainly the price, but another one of the best online therapy benefits is that it will generally take you less time to get paired with a licensed professional counselor or therapist, which can take months in some cases when you see a traditional counselor. As you build your relationship with your counselor, you'll start to see progress, gain skills, and will get more comfortable with opening up about whatever's on your mind, whether that's concerns related to depression anxiety or anger management. The same is true for those seeking couples therapy.
Is online therapy and online counseling legit?
Online therapy and online therapists are fully legitimate. The counselors on websites like ReGain are licensed mental health professionals. Whether professional counselors and therapists provide face to face counseling or go through online therapy websites or online therapy programs, therapists have to complete a high level of education and training that prepares them to work with clients. Modalities such as video sessions help many people to have a similar experience that they'd have in traditional in person counseling because they get to see their provider face to face. If you haven't been to therapy or counseling before and aren't sure how to get started get started by answering a therapist's questions and telling them about yourself.
Is online therapy and online counselling safe?
Online therapy or online counseling is safe. An online therapist will keep your information secure and private, just as someone who offers face to face or traditional counseling would. Additionally, if you use ReGain for counseling, your messages will be protected and secured using 256-bit encryption to ensure your safety. One of the benefits of online therapy is that you can access it from the privacy of your own home, which can sometimes provide a greater sense of security than traditional counseling. If you and your spouse are looking for relationship counseling, it's also beneficial to know that online therapy programs or websites are safe to use and allow you to pick a time that works for both of you without trying to make an office visit fit into both of your schedules every week. If you and your spouse want to try counseling but aren't sure how to get started get started by seeing an online counselor; it's an easy, straightforward way to get safe mental health care.
Why is online therapy or online counseling bad?
Online therapy is not bad. If you are looking for the best online therapy possible, what you can do is search for online therapy programs or websites that work with licensed mental health providers. A big red flag is if a counselor is not licensed. It's vital to seek counseling with a licensed provider so that you can be sure that you are getting quality care, whether that's in person or online. One of the benefits of online therapy is that many online therapy sites actually do the work for you and ensure that the providers they work with are licensed professional counselors, therapists, psychologists, or social workers. If you ever have questions about someone's licensure or education, it's your right as a client to double-check. If you aren't sure how to access online therapy services and want to get started get started by checking out your online therapy website of choice and looking for their start page. When it comes to mental health services online therapy is as effective as in person therapy in many cases. Many individuals highly recommend online therapy services for those who are in a time crunch, live in remote areas, or are intimidated by traditional in person counseling and want to utilize options such as video sessions and chat sessions. If you want to start chatting with a licensed mental health provider and aren't sure how to get started get started by signing up for an online therapy website of your choice. Remember that you can cancel your online therapy services at any time.
Does Talkspace cost money if everything is done online?
Talkspace online therapy programs begin at $260 per month. If you look into the online therapy programs at Talkspace, you'll see that you can choose from a number of different plans. Talkspace offers relationship counseling teen counseling, and individual therapy online. The teen counseling provided at Talkspace is for those aged 13 to 17. With any online therapy website you choose, the best online therapy program for you will depend on a number of factors, including your demographic and the way you wish to communicate with the licensed professional counselors or therapists you see. The best online therapy websites offer multiple methods of communication, including messaging, phone sessions, or online communication via video chat. Depending on the number of live sessions and other features you're looking for, your plan will vary in cost. If you are interested in Talkspace or any other online therapy website and aren't sure how to get started get started by reviewing their website, start page, and FAQ section. Additionally, if you're having trouble getting started get started by talking to a customer service representative who can help answer any questions that the web page itself doesn't cover.
How can I see a counsellor for free either in-person or online?
There are a number of ways that you can see a counselor for free. Many religious organizations offer faithful counseling services that align with your religious values for free. In addition to faith based counseling, you can sometimes get access to a counselor through educational institutions. If you are in college, your college campus may have counselors or therapists that you can see for free. Employee assistance programs can also help. Sometimes, therapy vouchers or scholarships are available for those who can't afford counseling. Ask your doctor's office if they know of any resources or call your local information hotline to see what resources are available in your area. Especially if no one at your doctor's office knows of any options, contact a local information hotline like 211 or to search for free or low-cost counseling services online. Often, by searching the internet, you'll find directories that'll give you information about therapists in your area, who they see, and what payment methods or insurance plans they accept.
What is the best free online therapy or online counseling service?
Typically, online counseling or online therapy isn't free. If you have insurance that covers therapy in full, the best way to get counseling online for free is to find a provider who offers remote or distance counseling who takes your insurance. Sometimes, therapists offer sliding scale rates, which can help you cover the cost if your insurance company doesn't cover counseling or therapy in full or if that specific provider doesn't take your insurance. Some of the benefits of seeing online therapists include the ability to have chat sessions or message your counselor, video sessions that allow you to see a licensed therapist or licensed mental health professionals from the privacy of your own home, and no time spent commuting. When you get counseling from a legitimate online platform, you can be assured that the therapists are licensed. If you're not sure how to look up a therapist's credentials and want to get started get started by searching the internet, asking directly, or choosing an online therapy website that offers mental health services provided by licensed therapists and mental health professionals only. To learn more about online counseling or therapy from a specific online therapy website, it's important to visit their website and review their testimonials so that you can find a counselor or find a therapist online that gives you the best counseling experience possible.
What is the cheapest online counseling or online therapy?
The cheapest online therapy option will usually include a plan with a lower amount of services. Premium plans or plans that offer more will generally be of a higher price. When you're looking to find your counselor or to find the best online therapy services, it's important to be mindful of what your needs and preferences are. For example, if video chat is the best way for you to get the most out of what online counseling offers, you will want to choose a plan that provides you with more live video options. Whether you are looking for teen counseling online, marriage counseling or individual therapy, online therapy programs that offer video chat a certain number of times per month are always an option. Just like with traditional counseling, you will meet with a counselor or therapist at a designated time for every session.
What are the disadvantages of online therapy or online counselling?
When it comes to therapy counseling or any other health care service, the cost of counseling services is a frequently cited disadvantage. Thankfully, there are affordable options such as online counseling or providers that offer sliding scale rates to consider in addition to services created for low-income individuals or families that make it easier to cover the cost. Another potential disadvantage of therapy counseling or even support groups is that it can take some time to find the best fit for you. The important thing is that you don't give up. It can be daunting to find the provider that suits you best, but it is highly rewarding long-term to have someone that understands you in the medical or mental health care field.
How do I start online therapy or online counselling?
To start counseling, you can look for face to face counseling in your local area, or you can look into online therapy programs or online therapy websites. To find a therapist online, go to the online therapy website, or look into online therapy programs of your choice, and see what they have to offer. Most websites have a start page that will help you begin the process. You can also ask your doctor for a referral for a therapist or search the internet for licensed mental health counselors or therapists in your area that take your insurance and work with the specific concern you're seeking help for. For example, if you are seeking teen counseling, you would search for "teen counseling near me" to find a teen counselor in your area, or if you were searching for marriage counseling, you would search for "marriage counseling near me." You may also be looking for a specific therapy modality such as cognitive behavioral therapy, in which case you'd type in "cognitive therapy near me." Whether you see a therapist online or in your local area, you deserve to get the help you need, so don't be afraid to start the process. Start chatting with an online therapist by finding the "start" page on your online therapy website of choice.
More Articles Related To Therapy & Counseling: