I'm Looking for Child Counselors Near Me and My Family -- Where Should I Start?
By: Stephanie Kirby
Updated June 23, 2020
Finding a counselor when you think you need therapy is difficult enough. But when you need to find someone for your child to talk to about a mental health challenge or something that they're experiencing, it can be even harder. You may be confused as to what to look for and what the process should be like. If you find yourself asking, "How do I find child counselors near me?", keep reading.
What Do Child Counselors Do?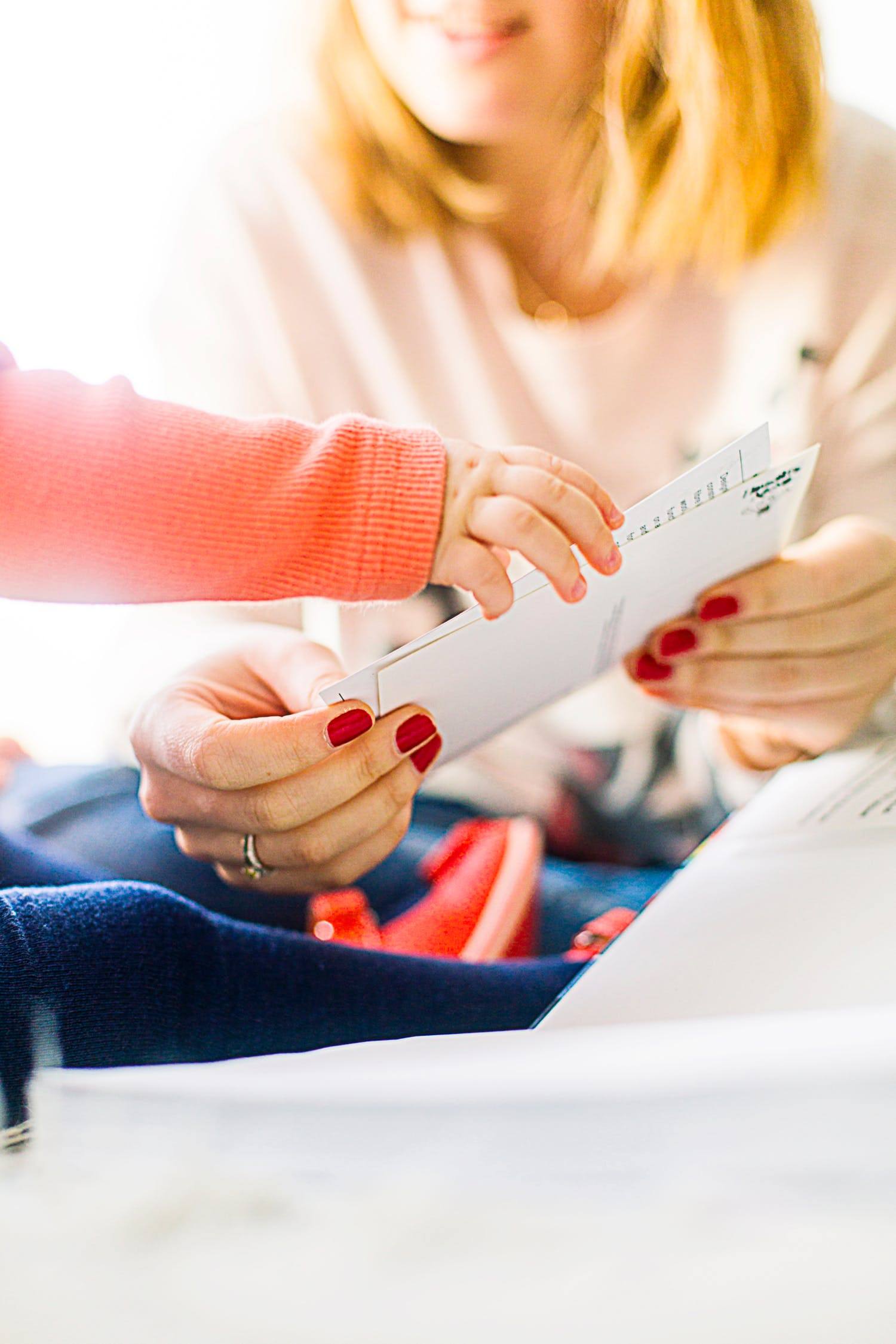 Source: pexels.com
Ultimately, child counselors do the same thing as counselors for adults. They help children work through mental health challenges or difficult life situations. It's easy to think that only adults struggle with things like anxiety, depression, or mental health diagnoses such as schizophrenia and bipolar disorder, but that's not always the case.
Children of different ages can deal with mental health challenges. The one that most people think of is ADHD, but that doesn't mean that they can't also struggle with a wide number of illnesses and challenges. And, children can also be the victim of trauma both big and small. When a child goes through having their parents split up, moving, losing a loved one, or living in poverty, it can be something that they struggle to deal with.
Just like some adults, children can struggle to understand and process through their emotions. And, it's possible for them to deal with negative thinking that impacts their behavior.
How A Child Counselor Helps
When a child is struggling, a child counselor is able to come in and help them where they are. If the child has been diagnosed with a mental health disorder, then the counselor can work to help the child understand the symptoms that they're experiencing as well as strategies for coping with it.
If the child is in counseling because of a life situation that they've experienced, the counselor is able to help them understand the situation better and how to process through it. Overall, a child counselor is able to help a child learn how to handle or overcome a challenge in a healthy way. When these issues are left untreated it's more likely that when the child becomes an adult, they will continue to struggle with the same challenges.
Is There A Difference Between A Child Counselor And One For Adults?
The answer to this question is both yes and no. Overall, a counselor is going to have the same basic requirements and degrees. This includes at least a Bachelor's degree but generally, a counselor will also have either a Master's degree or Doctorate. The license requirements of a counselor vary from one state to the next so you'll want to check these requirements for your specific state.
So while the educational requirements might be the same, that doesn't mean it's the only thing that you want to consider. You want to make sure that you're working with a child psychologist that has experience working with children. This may not be something that's designated in their credentials listed after their name, but it's something that you need to do your due diligence on checking. Just because someone is licensed and educated in therapy, does not mean that they're going to have the right personality or skills to benefit your child the most.
How To Know When Your Child Should See A Counselor
As discussed above, there are many different reasons why your child would benefit from seeing a counselor. Here are some signs that you should watch for:
They have high levels of anxiety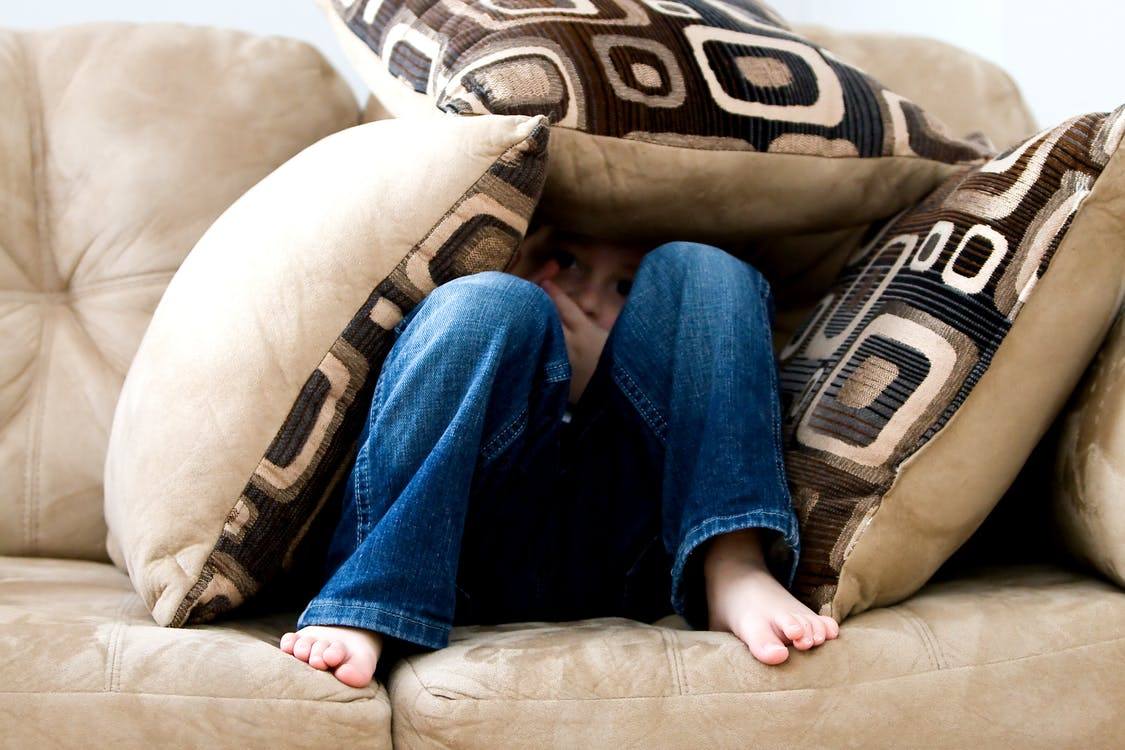 Source: pexels.com
If your child experiences high levels of anxiety, you're likely to notice. They may be nervous about things such as getting sick, dying, not having any friends or any other number of things. They may also experience symptoms of anxiousness such as digestive issues, insomnia, nervous movement, and more.
Whether you know what the cause of anxiety is or not for your child, it can be a good reason to have them talk with a child counselor. The counselor can help them get to the bottom of where their anxiety is coming from and learn strategies that will help them manage it.
They have shut down and don't seem like themselves
If your child has all of a sudden become withdrawn and doesn't seem to be acting like their normal selves, it could be time to talk with a child counselor. There can be any number of reasons why they are behaving this way such as depression or being bullied, and it's something that you don't want to let go. Your child may not be comfortable opening up to you and you may not know the right questions to ask to get to the bottom of it. This is where comforter can help.
You hear anything that concerns you from other sources
No matter how well you think you know your child there are some times when other people are going to pick up on issues before you'll be able to see it yourself. This could include your children's friends, their friends' parents, teachers or coaches. If someone lets you know that they noticed a shift in your child's behavior or the things that they're saying, then it's something that you can address by meeting with a child psychologist.
You pick up on physical symptoms
Physical symptoms that would indicate that your child should see a counselor could include anything from body aches, upset stomach, trouble sleeping, or frequent headaches.
But it could also be symptoms that you are able to see physically on them. This can include things like signs of substance abuse or marks from self-harm. If you see physical symptoms like this in your child, then it's a good indication that they would benefit from talking with a child counselor.
School is a struggle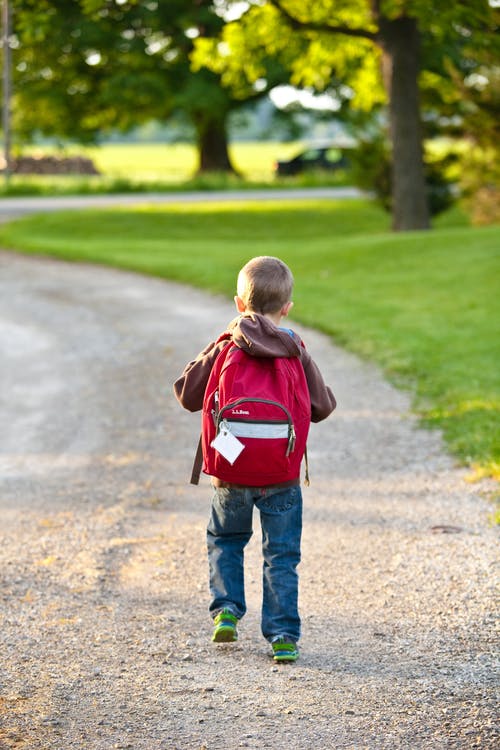 Source: pexels.com
There are a lot of different reasons why the school could be an issue for your child. They could have a difficult time learning because of something like ADHD, or it could be social challenges such as bullying. Having your child talk with a counselor can be a good way to get to the bottom of where the struggle in school is coming from.
As a parent, there may be times when you just have a feeling that it would be wise to have your child talk with a counselor. You may not be able to pinpoint the exact reason why you feel this way, but as a parent, you know your child better than most. You may be able to pick up on things that other people aren't noticing yet. Trust your instincts as a parent.
How To Find A Child Counselor Near Me
If you're interested in finding a child counselor for your child to work within your area, there are several things that you will want to consider. Listed below are some of these considerations along with how to find a child counselor.
Experience
Once again, you're going to want to find a counselor that is experienced in working with children. There are different strategies in therapy that can be used with children that are more beneficial than the traditional therapies that are used for adults.
When looking for a counselor to work with make sure that you asked about their experience with children. Some of the examples of this include having children do drawings and other activities that can help them express their feelings from a certain situation. Children might not be as capable of expressing their thoughts and feelings and an experienced child counselor will know how to pull these things from the child in a way that they can understand.
Referrals
There are many different places where you can get referrals for a good child counselor. If your child is in school, you can start by talking with school administration. They may have a counselor on staff that your child can meet with and if not, they should have a list of names that they can refer you to.
You can also try talking with your child's pediatrician. Generally, they will have a list of other professionals, including mental health professionals, to refer you to for all other services.
If you know of another parent who has taken their child to see a counselor, you can also ask them for a referral. They will be able to tell you what their opinions are and if they had any negative experiences with anyone that you might want to avoid.
Why you may want to consider meeting with a counselor too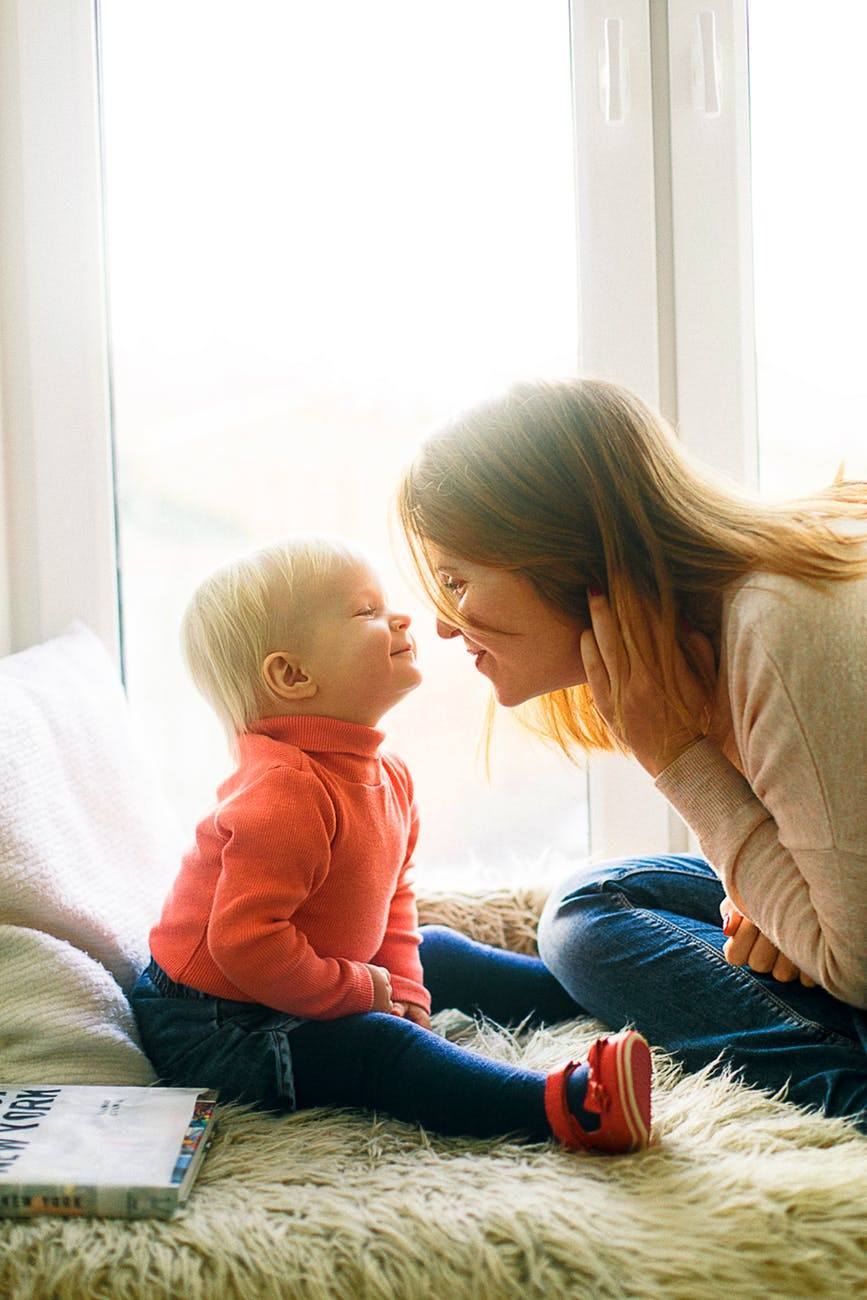 Source: pexels.com
There's a lot of pressure on parents. You want to make sure that you're doing the best that you can for your child. And there are some situations such as if your child has a mental health disorder or has experienced trauma or something similar, when you may feel like you just can't do enough. This might leave you feeling anxious, overwhelmed, or struggling with your own self-confidence.
Talking to a therapist yourself can be a good way to help your child as well. Parents are likely to get their child the help that they need while not doing the same for themselves. However, getting the help you need and taking care of yourself allows you to take care of your child better. It also sets a good example for your child that counseling is a good thing and something that you benefit from as well.
If you're interested in talking with a therapist about parenting or any other issues that you're facing in your life right now, ReGain has online therapists available that make the meeting with a counselor easy and convenient.
Frequently Asked Questions (FAQs)
How do I find a counselor for my child?
To find child counseling services and child counselors near you, there are a variety of routes you can go. First, you can ask your child's pediatrician or primary care doctor for a referral to pediatric or child counselors. If you want more control over the specific provider your child sees, you can conduct a web search for "child counseling near me" or "child counselors near me." If your child needs help with a specific concern and you're looking for child counselors that have extensive experience working with that concern, search for child counseling near you with a child counselor who works with that particular issue. For example, if your child struggles with ODD, you can search for "find child adolescent therapist ODD" results in your local area should come up. Another way to find a therapist for your child is to call your insurance provider and explain what you're looking for (for example, "I'm hoping to find child counseling for my ten-year-old with anxiety,"), and to see what's available near you. Many insurance providers have websites with providers, ratings, and specialties listed. Additionally, when you find child counseling that looks like a good fit, the individual or counseling center will generally have the payment methods and insurance they accept listed on their website. Once you know who you might want your child to see for child counseling, you can contact the provider directly or ask for a referral. If you're looking for adolescent psychiatric care, you can search for that online or ask for a referral as well. There are web directories of a wide range of mental health providers, including child counselors, online. These web directories are easy to find through an online search and can help you find an abundance of types of therapists, whether you're looking for a child counselor, a marriage and family therapist that works with couples, or something else.
Another option to find child counseling is to contact your child's school and ask if they can see the counselor onsite at the school counseling center. Your child's school or school district may be able to connect you with resources in or outside of your child's school. If your child's school has one, seeing a counselor at school can be a great place to start because your child is already used to their schooling environment. Consider seeing a marriage and family therapist who offers family therapy if you would like for your family unit to attend counseling. You can see a marriage and family therapist for family counseling in addition to providing your child with counseling sessions from a child counselor if you feel that it may be helpful for your child or your family unit as a whole. Your level of involvement in child counseling or teen counseling will depend on a child's age. It's understandable to be concerned about choosing the right therapist. One thing that can help you when looking for child counseling, a marriage and family therapist for family therapy, divorce counseling, or a provider with any specific approach to therapy is to look at their credentials and reviews online.
How do I know if my child needs counseling?
Adults seek counseling services such as divorce counseling, family counseling, couples therapy, and individual therapy all of the time, but it is also common and extremely beneficial for children and adolescent or teen age groups. Counseling can help with a wide variety of concerns. Some reasons you might seek a counselor for your child include:
Life transitions such as divorce within the family
Symptoms of anxiety, depression, eating disorders, or other mental health issues
Troubles in school
Trouble with friends or peers
Bullying
Self-harm
Substance use
Witnessing abuse or domestic violence
Overwhelm or difficulty with anger or stress management
Behavioral issues
Grief and loss
Another reason you might find a therapist for your child is current or former issues with child custody. Generally, a shift in mood or behavior indicates that your child may need counseling. In addition to child counseling, there are some circumstances where you may consider seeking family counseling from a licensed marriage and family therapist. A licensed marriage and family therapist is often referred to as an LMFT for short. You might come across many different types of therapists when you are looking to find a mental health provider. Someone might be a licensed marriage and family therapist (LMFT), a licensed professional counselor (LPC), a licensed clinical social worker (LCSW), or something else. When you find a therapist for your child adolescent or family, it's important to look at their licensure, training, and background.
What are signs of anxiety in a child?
Anxiety is one reason that kids might go to child counseling. Therapies such as cognitive behavioral therapy are well-known forms of anxiety treatment issued by providers with experience in the mental health field. Signs of Anxiety in children include:
Excessive worry
Irritability or angry outbursts
Bad dreams
Physical symptoms of anxiety such as GI issues, shaking, or sweating
Difficulty speaking to others
Trouble focusing (absent of other causes)
Changes in mood
Substance use
If you believe that your child may have anxiety, it is important to take them to a mental health provider offering therapy services that specializes in anxiety and working with children. What sets child counselors apart is that their therapy services are catered to kids specifically. In child counseling or therapy kids can learn coping techniques, communication skills, emotional processing tools, and more, all in a child-friendly way. Perfectionism can sometimes pair with anxiety, as can difficulty with stress management. If your child has witnessed something traumatic such as domestic violence, they may be more likely to experience anxiety. One form of therapy known to help with anxiety is cognitive-behavioral therapy, but the specifics of your child's mental health treatment plan will depend on their age group, development, and overall needs.
What is pediatric counseling?
Pediatric counseling is synonymous with child counseling. It is an approach to therapy that is catered to children. A pediatric counselor or child counselor is a mental health professional who works with kids. They have specific training that allows them to work with children and make children feel comfortable. Child counseling is led by a provider that specializes specifically in working with kids. Their office generally has toys, art supplies, and other child-friendly items. Children often play with toys during child counseling and actually have an enjoyable time there. Your child might even grow to look forward to counseling. A child adolescent counselor will have experience in growth development and clinical psychology. The knowledge of growth development as well as clinical psychology is what sets a child counselor apart; every therapy approach requires or encourages specific training, which is why, generally, therapy works best when you find a specialist. Additionally, therapy works best when a child sees a child counselor they're comfortable with. It may take some warming up to at first, and that's normal, but you will often have a gut instinct as to if child therapists are right for your child after meeting with them. You can find child counselors in a variety of settings, including private practice offices, counseling centers, and inpatient facilities. Other places you might find child counselors are domestic violence shelters, social service facilities, hospitals or emergency rooms, and educational institutions. You may also be able to find child counselors that make home visits. People that offer child counseling services through home visits are adept at helping your child in an environment that they feel secure in. if you struggle to get your child to go to child counseling, choosing a therapist that makes home visits might be your best bet.
There are many different types of therapy, and the type of therapy your child, you, or you and your significant other will benefit from the most depends on a variety of factors, including personality type and the concern(s) for which you're looking to find a therapist. Some forms of therapy include play therapy, cognitive-behavioral therapy cbt, art therapy, trauma-informed therapy, divorce counseling, family therapy, marriage counseling, and premarital counseling. Cognitive-behavioral therapy cbt is a popular approach to therapy that helps people with a wide range of mental health issues. It can be used to treat children as well as teens and adults. A child adolescent counselor or therapist can provide cbt to children. Practices in cognitive-behavioral therapy are some of the most popular therapy techniques because it is a highly effective form of treatment that is generally short-term. Cognitive-behavioral therapy is one approach to therapy that can help your child to learn new coping skills and other tools they'll use long-term; maybe, even for the rest of their lives.
How much should therapy cost?
With insurance, you may have a copay as low as $20 per session. Some forms of insurance even cover the full cost of mental health services, allowing an individual to get a number of counseling sessions for free. When you see a provider like a marriage and family therapist in a private practice office, it can really range anywhere from $20 to over $200 depending on your situation in terms of insurance, the provider you pick, where you live, and so on. If you see a counselor at a counseling center or community center, it can be less expensive than seeing someone in a private practice setting, particularly if you have insurance that covers a portion of the cost. To find child counseling that' s affordable, it's best to go with someone who takes your insurance. You can find child counselors covered by insurance by looking at your insurance website or giving them a call.
Without insurance, counseling can cost up to $250/session. The cost of counseling also partially includes where you see mental health specialists. For example, online counseling is nearly always cheaper than in-person therapy without insurance. The cost of online counseling is as low as around $40 per week. The online therapists at ReGain are licensed mental health providers that are adept at providing therapy services. Just like a therapist in person, an online therapist might have different credentials and a different approach to therapy. An online mental health provider might be a licensed professional counselor, a licensed marriage and family therapist, or something else. As always, when seeking an online therapist, it is vital to look at their education, credentials, and background. If you work with a marriage and family therapist online, you can check to see where they went to school, how many years they've been practicing, their licensure, and any additional credentials they have.
How do you know if your child has behavior problems?
There are a lot of nuances when it comes to children and behavioral issues. Behavioral issues are sometimes more apparent than others. For example, if your child is headbutting, having angry outbursts, physically attempting to harm themselves or others, or bullying other children, those are overt concerns that may lead you to find a therapist for your child. Some of the nuances affiliated with children and behavioral issues are growth development, age, and familial background. If you are concerned about your child's behavior, ultimately, trust your gut. Your child's mental health is of the utmost importance, and if nothing else, therapy will give your child an outlet. Anyone can benefit from counseling, and people see mental health professionals for a variety of reasons, including stress management, mental health concerns such as anxiety, OCD, or depression, family issues, and so on. External behavior problems are not the only reason to seek counseling for kids.
If your child has witnessed a domestic violence situation or any other form of abuse or mistreat, it can be helpful to find a counselor for your child. You might even consider seeing a marriage and family therapist with your child. Be willing to be humbled and know that this is about your kid and their mental health. Remember that seeing a marriage and family therapist doesn't mean that there is anything wrong with you or your family. Therapy is a step in the right direction. It is not a sign of weakness or not being able to handle things on your own. Therapy from a marriage and family therapist or another kind of mental health provider is there to give you skills that you can use in the future long after counseling sessions stop.
How do you deal with a child that gets frustrated easily?
There are a couple of things you can do to help a child who gets frustrated easily. The first is to help them learn to identify their emotions - if they start to understand what frustration feels like in their mind and body, they'll be able to say, "I am frustrated" and talk through it. Validate their feelings and help them work to understand what made them feel frustrated and how to come to a resolution. Teach them that calm communication works by making it a point to hear them and affirm what they say when they speak. It could be that your child needs coping mechanisms that can help them deal with frustration healthily, and that is one of the times that child counseling can be incredibly helpful. In addition to child counseling, seeing someone who can assess your child for a condition such as ADHD may be beneficial in some cases. A proper diagnosis can lead to a referral to the types of therapy or type of therapy services that can help with specific conditions.
If your child gets frustrated often, and there are communication disparities in your entire family unit or even communication disparities that exist solely with your child, a marriage and family therapist might be able to help. A marriage and family therapist offers therapy services that can help you and your family communicate officially and effectively. Sometimes, kids feel frustrated because they don't know how to express their feelings or don't feel understood. Children might not fully understand their own emotions. The great thing about seeing a marriage and family therapist for family counseling is that they can help you navigate the issue as a unit. In some cases, this is more helpful than child counseling alone that occurs only with your child and a mental health provider because it allows you to work through issues with frustration or anything else with the whole family present in real time. A marriage and family therapist will know the questions to ask your child to help them communicate with you, and it might surprise you what comes out.
How do you discipline a child that won't listen?
When a child doesn't listen to you, and you establish a consequence for their behavior, it's important that you follow through. For example, if you say that they can't play on the computer that night if they don't complete a chore, you need to follow through with not allowing them to play on the computer that night. Otherwise, they'll learn that they can talk their way out of consequences. This is why it's important not to say anything that you don't mean. Kids are extremely perceptive, and they need to learn that your word means something.
If your child struggles with discipline or acting out and nothing seems to work, it could be time to look for child counselors in your area or see a marriage and family therapist for family counseling. A marriage and family therapist will be able to help every member of your family feel heard, including your child. It can be helpful to have a marriage and family therapist there as an objective third-party because they might be able to uncover the reason for some of your child's behavior and how to work through it. In addition to seeing a marriage and family therapist for family therapy as a unit, you might try to find child counselors in your area. That way, your child will be able to receive child counseling from a mental health professional who works with them independently as well as with your family unit in joint sessions. This may seem like a daunting process, but remember that child counseling and seeing a marriage and family therapist for family counseling are both not things that'll last forever. Most forms of therapy, including child counseling, can make a positive long term impact.
Does counseling help children?
Child and adolescent counseling is extremely beneficial. It is age-appropriate and can even turn out to be something that's fun for children in addition to helping a child deal with medical, mental health, familial, school, or life issues. Child counselors are adept at working with kids and know how to interact with the age groups they work with. Child counselors can help children with a variety of mental health issues. They can help your child find healthy coping mechanisms, learn to process emotions more efficiently, learn to communicate and talk about feelings more effectively, and make children feel better simply because they have a place to talk. Remember that there are thousands of therapists out there and that if the first mental health provider or therapy techniques used to treat children does not work for your child, switching mental health providers may be the best option. Like any other medical professional, or any human being in general, people in the mental health field vary tremendously. It's essential that your child receives care from a provider that they are comfortable with.
Individual therapy is not the only form of therapy that you can attend. You can also attend family counseling or family therapy with a licensed marriage and family therapist. Often, it is helpful to seek out from a licensed marriage and family therapist for issues within the family unit. Likewise, you might see a marriage and family therapist for family therapy if an individual and your family unit struggles with something like substance use or an eating disorder. Seeing a marriage and family therapist for family therapy serves a multitude of purposes. In that case, Seeing a marriage and family therapist can help you to understand and support that family member more and to function efficiently as a family and general well-being cognizant of what this person is going through. You can look for a marriage and family therapist who specializes in family counseling by searching "marriage and family therapist" near me for or asking your insurance company if there is a marriage and family therapist they cover in your area.
When should I seek help for my child's behavior?
One thing to note is that, in addition to mental health concerns, children struggle with a wide variety of matters that are relatively new in this day and age. With the emergence of technology, we have a ton of resources that we didn't always have, and that is excellent, but with that come additional challenges for children teens and young adults. If your child exhibits symptoms of mental health concerns, it is imperative to seek a mental health professional for your child to see. Another reason to seek child counseling is if your family has been through some trials and tribulations of any kind. For example, if there's been a divorce in the family, a death in the family, or issues with siblings, it's a good time to seek counseling. Some additional reasons to seek child counseling include physical illness, whether it's the child that's ill or a family member, troubles at school, whether that's academic or socially, difficulty with peers, complains about anxiety or depressive feelings, difficulty with stress management or anger management, or really, anything else that is affecting the way your children feel. If your child acts out on a regular basis, first, know that it doesn't mean that your child is not a good child, and it doesn't mean that you are not a good parent. In therapy kids learn new coping skills that can help them for the rest of their lives and have a space to talk, which can be extremely important for a child's mental health and development.
---
Previous Article
Can Relationship Counselors Help You And Your Partner?
---
Next Article
6 Things To Look For In Counseling Centers Near Me
---
The information on this page is not intended to be a substitution for diagnosis, treatment, or informed professional advice. You should not take any action or avoid taking any action without consulting with a qualified mental health professional. For more information, please read our
terms of use.