What Qualities Should I Look For In A Teen Therapist Near Me?
Updated June 01, 2021
Medically Reviewed By: Aaron Horn
Individuals seeking therapy for teens should be meticulous in their search efforts. There are numerous options available for teen and adolescent therapists, but they are not a one-size-fits-all option. Before scheduling an appointment with a therapist for your teen, ensure that the preferred therapist can successfully meet their needs.
Adolescent therapy presents an opportunity for teenagers to meet in a safe environment to engage in counseling sessions with a certified and experienced therapist. The counselor is a neutral party with training in helping teens open up about their emotions, feelings, and anxieties. The duration of these sessions varies among teens.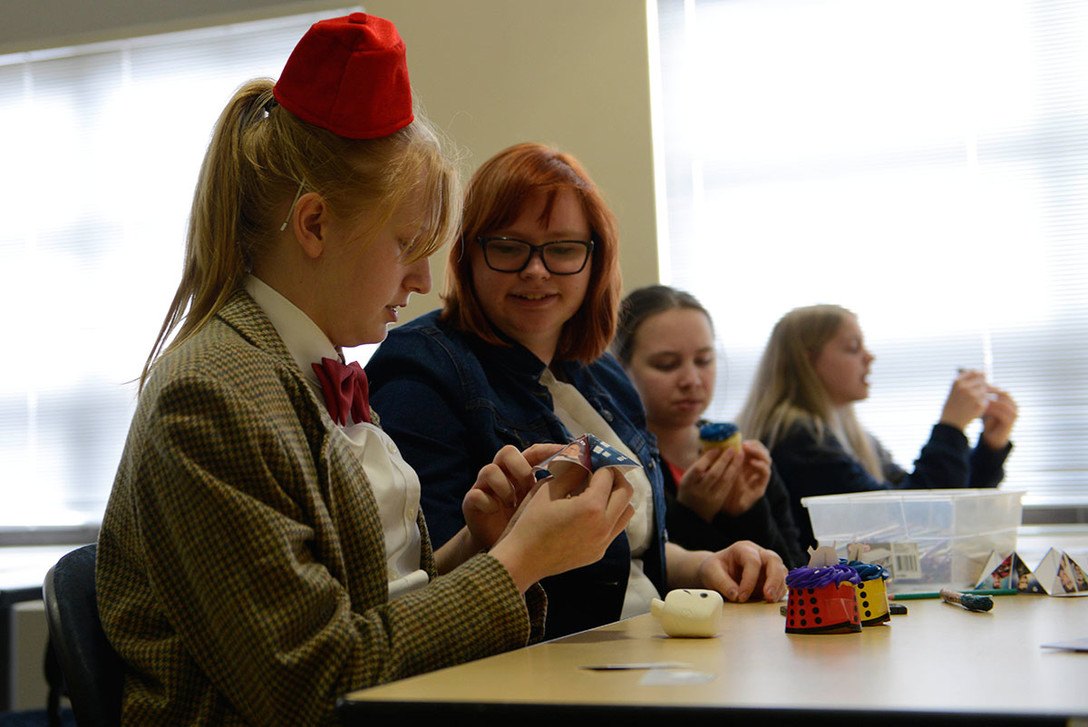 Source: airforcemedicine.af.mil
Teens should be made to feel comfortable about their visit. For them to do so, the selected therapist should be able to communicate with during sessions comfortably. Today, it is common for teens to enter therapy to help them express themselves, gain clarity about their thoughts, and understand why they behave or react a certain way. These are all issues that aren't categorized as disorders but could eventually impact esteem issues.
Understanding The Types Of Teen Therapist Near Me
Teen and adolescent therapists are grouped into several categories. Because individual needs vary, the therapeutic approach will vary also. When seeking a therapist, it is important to find one trained to address the child's needs. In certain cases, a combination of options is necessary. Ultimately, the category of therapy is usually determined by the issue or issues being addressed.
Here are category options to consider.
Individual teen therapy: In individual therapy for the teen session, teens meet with the therapist one-on-one to discuss their issues. The sessions typically last about 45 minutes to an hour, and during this time, teens may be asked to describe their feelings regarding issues they're facing. Some therapists give take-home assignments designed to help teens learn to cope with and face their home issues. Teens typically feel safe expressing themselves in teen therapy because their conversations are confidential. This rule applies to all therapy counseling sessions and doesn't change unless the therapist determines that the teen is a threat to themselves or another person. In some cases, it may prove helpful and necessary for the therapist to speak with parents, school administrators, or law enforcement about certain issues.
Group teen therapy: Group therapy for teens takes place in a setting of their peers. It permits an opportunity for teens to see how others like them deal with or address issues they may be having. It may be a little overwhelming to begin teen group therapy because of the unfamiliarity. Usually, after a few group sessions, the atmosphere becomes more comfortable. Groups vary in size but usually consist of at least five other teens with one or two counselors or leaders. Topics are presented for discussion, and questions can be asked and answered during the session. It is encouraged that teens ask questions or address concerns or conflicts they have. Group teen therapy sessions vary in time but are usually up to 90 minutes long.
Family therapy for teens: Just as the name implies, family therapy usually includes teenagers and their parents. Some instances include other members of the family if the therapist feels it will help. This setting permits teenagers to address and work through issues that involve the family. This is a controlled session that doesn't allow interruptions from others or speak in a disrespectful tone. The therapist guides the family throughout the session and will often give guidance for at-home exercises as well.
How To Find A Quality Teen Therapist Near Me
A quality teen therapist is essentially one that is certified and experienced in working with teenagers. The sessions should be conducted in a safe and comfortable environment, and all credentials should be displayed for public viewing. A quality therapist will be able to break barriers and help them reach a certain degree of comfort. This doesn't always take place immediately, but over time, it should happen. Your child must have a trusting relationship with the therapist they see. It should be easy to determine if the therapist and teenager are a good fit after two or three sessions. If a teen doesn't like or connect well with a therapist, keep looking until they find one that works for them.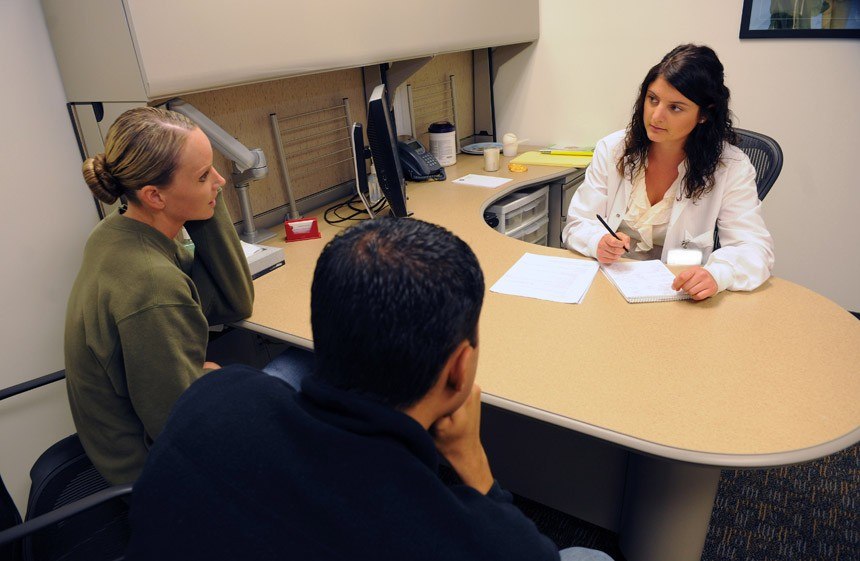 Source: dodlive.mil
When seeking a quality therapist, keep a few things in mind.
Therapy is only beneficial if your child is committed to doing the work.
A quality therapist is there to offer support and recommend helpful approaches to problems.
The relationship with a therapist should remain professional at all times.
In the search for therapy for a teen, remember to consider location and reputation. A convenient location makes it possible for the teen to attend most or all sessions. Most importantly, the selected therapist must have an upstanding reputation in the industry. Both these considerations will help to deliver the best results for teens who are dealing with issues.
Reasons To Seek Therapy For Teens
Teenagers may need therapy for a variety of reasons. Most people relate negative associations with therapy, but it's a positive contribution for many reasons. Some teens seek counseling or therapy to help them feel better about a certain situation in life. Others may need it due to a dramatic life-changing event or mental health issues. Teenagers from various demographic categories view anxiety and depression as a serious issue that impacts their peers. More than 65% cited mental health as a major issue, while less named bullying or substance abuse as a major issue for teenagers.
Mental Health
This category involves teen's reactions or feelings regarding obstacles that occur in life. Almost everyone will encounter a situation that makes them feel uncomfortable or lost. However, not everyone is mentally prepared to deal with the situation. Once feelings of anxiety or uncertainty become a regular occurrence, they could be related to mental health issues. Teen therapy is designed to help teens process these feelings appropriately.
Mental health issues may be brought on by:
Violent encounters. If a person experiences a traumatic or violent encounter, it could disturb their mental well-being. This could be something they witnessed or experienced personally.
Emotional stress. Stress is a normal occurrence that affects almost everyone at one point or another in life. Enduring large amounts of stress can interfere with a teen's mental well-being and cause them to become emotionally disturbed.
Loss of a relationship or a loved one. Losing a loved one to death, relocation, or other circumstances can be life-changing. It can cause an onset of sadness, fear, or loneliness. This feeling can become so bad that it begins to impact other areas of life negatively.
It is common for teens to begin experiencing mood swings early on. Sometimes, if left untreated, mood disorders can evolve into depression and progress into the adult ages. If you have noticed signs of irritability, sadness, and withdrawal, speak with their medical provider. To get effective treatment, early intervention is essential.
Teens who begin to display negative changes in their behavior may need counseling. Episodes such as breaking curfew repeatedly, school suspensions, and aggressive attitudes could indicate severe issues. A teen therapist is trained to help them address and cope with these issues and identify potential mental health issues.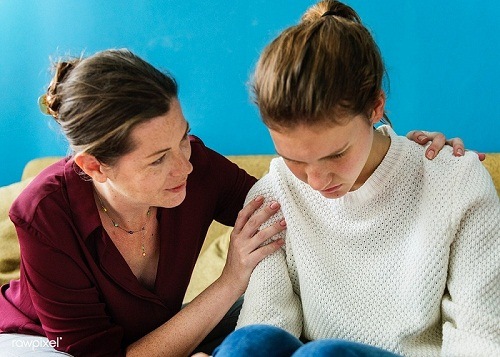 Source: rawpixel.com
Anxiety disorders. Teens are forced to deal with many issues in today's society. It's normal for feelings of extreme anxiety to surface. In fact, anxiety impacts up to 40 million adults in the United States. The condition is treatable with therapy, and receiving treatment early on could prevent the condition from worsening as teens grow older. It may be challenging for some teens to speak in front of others, making it difficult for them to participate in class. Some live in fear that something bad will happen to them; this is when therapy for teens should be considered.
Social or school-related problems. Teens can be rude or fail to regard others' feelings when expressing themselves, which can sometimes lead to bullying. Teenagers who find it challenging to achieve good grades, make friends, or maintain a positive social identity can benefit from therapy. They can acquire the support they need and learn productive skills to better maneuver their social and school environments.
Substance abuse. While unfortunate, it is common for teens to be introduced to a world of alcohol and drugs. Quality therapy for teens can help evaluate the teen's abuse of substances and recommend the best treatment options. Some substance abuse requires individual or group therapy, detox, or in-house residential therapy or treatment.
Self-esteem issues. Almost every teen will experience issues with their self-esteem at some point in life. Some instances are more severe than others, and when gone untreated, the teen becomes at risk of experiencing other issues such as substance abuse or depression. Therapy is a positive approach to help teens cope with low self-esteem.
Divorce of parents. Changes in the home or life can make it difficult for teens to deal with life in general. It may prove helpful for teenagers who are dealing with divorce to seek professional counseling. It may be helpful to speak with someone outside the family who has a neutral position in the situation. Most often, in divorce cases, the teen needs someone to listen to how they feel about the divorce.
These and similar issues of mental health are reasons to seek therapy for teens. It provides an outlet of expression and healing to regain the confidence needed to resume a healthy mentality.
Before Scheduling The Initial Teen Therapy Appointment
Before scheduling the initial appointment, ask a couple of questions about the potential selection. These questions should be presented during the consultation. Getting the answers could help assess the therapist's quality to ensure that money and time aren't wasted.
Does the therapist treat teens?
It is important to make sure that the therapist you choose has training and experience in treating teens. Some therapists are only trained in adult therapy.
What areas does the therapist specialize in?
The therapist should be selected based on their areas of specialty. Ensure that the therapist is knowledgeable in treating symptoms that the teen presents.
Is the therapist confident and comfortable with treating the condition that the teen has?
Some therapists aren't comfortable accepting certain conditions that teens have because they aren't sure they possess the necessary training to counsel them adequately. Ask them directly if they have experience treating cases like the teen is experiencing.
Following the initial appointment, encourage the teen to discuss how they feel about the therapist and sessions. The strongest indicators that the process will be successful are that the teen is comfortable and feels that they are a great match. It may help schedule therapy intake sessions with multiple therapists to determine which one would best fit. After that's decided, choose the most aligned with the needs and comfort of the teenager. It's acceptable to look around until you find a therapist that feels right.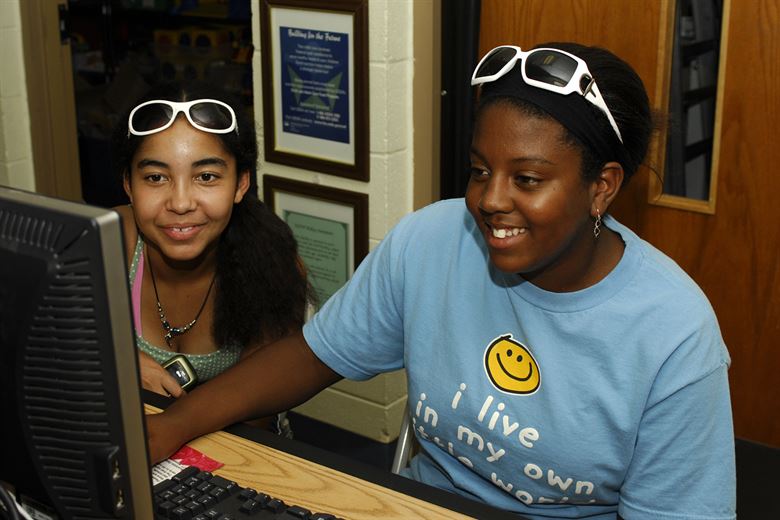 Source: jble.af.mil
If you're a parent or guardian and considering therapy for your teen, you should reach out to a professional therapist. Most people are reluctant to talk about their problems, but therapists are trained to build a relationship before asking personal questions.
Please encourage them to attend a few sessions before making a final decision on whether they feel it works for them or not. Tell them that the topic can be revisited at that time, and you'll consider other options that they may feel would work better for them.
When teenagers refuse therapy, you should schedule a visit to meet with a therapist yourself. They could advise on the best way to get through to your teen and recommend techniques or strategies to help teens cope with their issues. It is imperative that unresolved feelings, negative behavior, and anxiety issues are never ignored but always addressed with professional treatment measures.
If your teen's behavior and search for a mental health provider are causing stress on your relationship with your spouse or partner, you could also benefit from therapy. It is important that couples remain strong and connected to offer their teens' support when dealing with life's issues.
---
Previous Article
Therapy for Schizophrenia: What Options Are Available?
---
Next Article
Having Intimacy Issues? A Sex Therapist Can Help
---
This website is owned and operated by BetterHelp, who receives all fees associated with the platform.
The information on this page is not intended to be a substitution for diagnosis, treatment, or informed professional advice. You should not take any action or avoid taking any action without consulting with a qualified mental health professional. For more information, please read our
terms of use.