What Is Online Psychotherapy?
Updated June 10, 2021
Medically Reviewed By: Nicole Gaines, LPC
Psychotherapy is a form of therapy that helps people with a range of emotional difficulties, stressful situations they are trying to manage, and mental illnesses. Also known as talk therapy, psychotherapy helps to limit symptoms and control problematic issues. It is used to help improve a person's overall well-being and cope with their daily life. Online psychotherapy is no different from traditional psychotherapy, except that you are not physically present with the counselor. All sessions are done online in a live, telehealth format.
What Issues Can Online Psychotherapy Help With?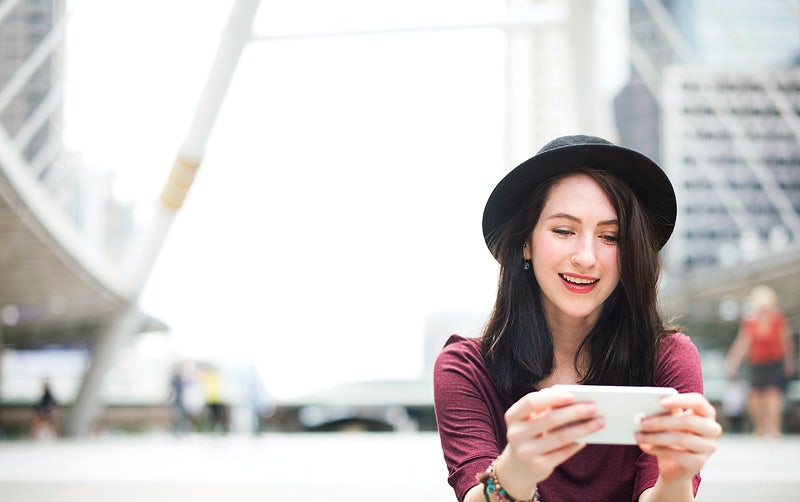 There is a broad range of issues that online therapy can help individuals or couples manage. Some of these include:
Long-lasting issues from trauma, such as post-traumatic stress disorder (PTSD) or abuse
Getting through the death of a loved one (grieving)
Anxiety and depression disorders
Mental disorders, such as bipolar disorder, mood disorders, or schizophrenia
Online marriage counseling
What Do Online Therapy Sessions Look Like?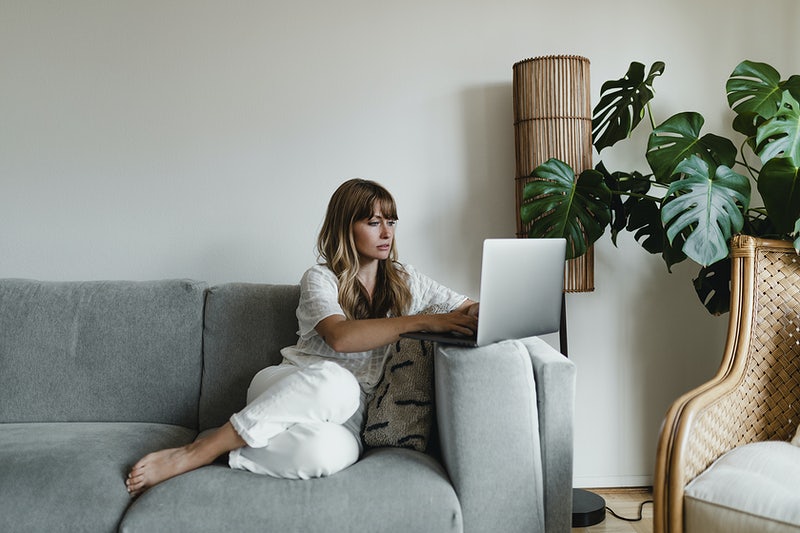 Traditional talk therapy is between a patient and a therapist. When speaking to an online therapist, confidentiality is still maintained. No one will know what you talked about unless you tell them, and all servers that are utilized to hold online psychotherapy services are secure.
While all offices will have their own online sites and apps, the goal is to provide online therapy sessions to patients in a comfortable and open environment. For some people, their home is the best place to hold their initial sessions.
Medication With Psychotherapy Can Be Effective
Often, online therapy and medications are used simultaneously to manage the disorder and treat any symptoms. This combination is recommended for many conditions by the American Academy of Psychoanalysis and Dynamic Psychiatry, Academy of Cognitive and Behavioral Therapies, and American Psychological Association.
When combining medication and online therapy, the patient needs to be honest with how the prescribed medicine makes them feel or act. Not all treatments are appropriate for all people, so it is critical to be upfront about any side effects.
Medication is often used in conjunction with online psychotherapy to improve the patient's overall life, not challenging. Healthy lifestyle improvements, such as exercise, rejuvenating sleep, and proper nutrition, are also key elements of improving a person's overall mental and physical health. Medications are not prescribed by the online counselor but rather by the patient's psychiatrist or qualified family doctor.
What Are The Benefits Of Online Psychotherapy?
For some individuals, attending psychotherapy online is a more suitable location than in-person psychotherapy services. This may be due to physical limitations, such as a disability limiting a patient's ability to leave their house or a fear of leaving their home. Online therapy is designed to help the patient overall, regardless of circumstances.
In addition to location, therapy online is excellent because patients and their online therapists can be anywhere in the world and still have their sessions. If the patient travels for work but still needs their weekly online therapy session, they can have it from their phone or laptop. The hours that online therapy can take place can also extend past regular business hours. If your chosen online therapist has a home office, a session at an unusual hour can occur for those with an atypical work schedule or living situation.
The goal is to find an online therapy provider that you can trust and open up to; if you don't feel comfortable around your counselor, it will not be effective. Finding the right psychotherapist online does not have to be any more challenging than finding the right in-person counselor.
In fact, finding a psychotherapist online may actually be easier because you will not spend time driving from office to office find a counselor that you connect with and can trust. While most people do not switch counselors, on occasion, you may find that you would benefit from a different therapist if you are dealing with complex issues. Since there are online therapy specialists for different realms of psychotherapy, finding a specialist is sometimes needed. For example, not all counselors are trained to conduct online therapy with patients seeking a sex change. Pre- and post-surgical transgender therapy is a specialized field and requires specific components of understands. Patients typically need to attend transgender therapy before a doctor begins surgical procedures; therefore, finding the right counselor will be important.
Does Online Therapy Work?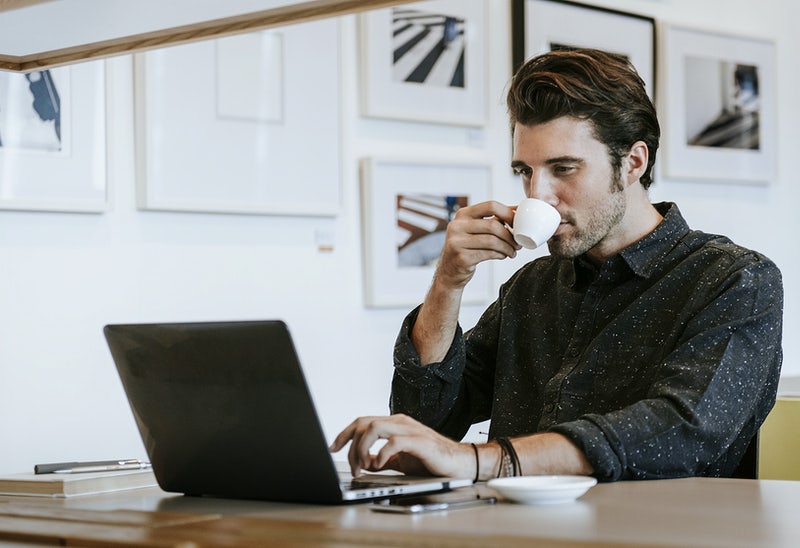 Research shows that psychotherapy works best when it is consistent and the patient is open to online therapy. Approximately 75 percent of people who begin online therapy show improvements in their mental health. Psychotherapy works by improving a patient's emotional reactions, behaviors, and responses to challenging situations.
The most notable benefits of online therapy are that patients have fewer medical problems, have fewer sick days from home or school, have fewer debilitating issues, and show an increase in work production. Online therapists' goals are to have their patients show improvements throughout their sessions and not plateau with treatments. The best online therapists can get their patients to a point where they do not require therapy to continue or have fewer therapy sessions over a month or year.
Researchers have shown that brain changes in patients who attend online therapy have similar brain scans as those who only took medication. For those who do not want to depend on medication, online therapy is a good alternative when possible.
Patients who benefit the most from online therapy are those that are actively engaged in their treatment. They follow through with assignments given for "homework" between sessions, journal their thoughts or feelings, and consistently practice what is discussed in sessions. The best online therapy is as effective as the patient wants it to be; the more they put into it, the more they will get out.
Why Are There Different Types Of Online Therapy?
Different specialists treat a heart issue and a broken bone; there are different types of online therapy to help with specific needs and circumstances.
One of the most utilized online therapy methods is Cognitive behavior therapy (CBT). Online CBT helps patients to change their thinking and behavior patterns from a sad, anxious, or made to a safe process. Online CBT can help a person to manage issues and solve their problems.
CBT is most effective in treating:
Anxiety
Depression
PTSD
Trauma Disorders
Eating disorders
Certain mood disorders
Another type of online therapy is interpersonal therapy (IPT). IPT is most effective when treating patients with unresolved grief problems, having socialization issues, having conflicts with partners or family members, or needing assistance with self-expression.
Psychodynamic therapy helps patients to work through abuse that occurred during their childhood and improve their self-awareness. This form of online therapy, and psychoanalysis, works toward helping patients take back control of their lives. The best online psychoanalysis therapies are run several times a week and may include individual and group sessions.
Dialectical behavior therapy (DBT) is a form of online therapy that helps patients regulate their emotions. Patients with mood disorders such as borderline personality disorder benefit the most from DBT.
In addition to the therapy types mentioned above, supportive online therapy is also a form of counseling that helps patients work through an issue or traumatic event and realize their self-worth. Some forms of supportive therapy include:
Creative art therapy
Play therapy
Animal therapy
Music therapy
What Are The Risks Of Psychotherapy Online?
There are few risks to participating in online therapy. Some of the best online therapists never see patients in person and run successful practices.
While some online therapy may be painful to undergo, it is not the methodology that hurts; these patients are hurting on the inside. Once they resolve deeply buried issues, they can lead productive lives.
The key is to find a skilled and licensed online therapy counselor. The same licensure is required for both in-person and online therapy. You will also want to find a therapist that is capable of managing your specific needs. As mentioned above, some types of treatment require specialized therapists, so this need should be considered.
Ultimately, learning the coping skills necessary to manage your feelings, battle negative energy, and work through challenging issues is the goal. Whether you are working through anger issues or are victims of abuse, online therapy can be extremely successful.
What Should Other Factors be Taken Into Consideration With Online Therapy?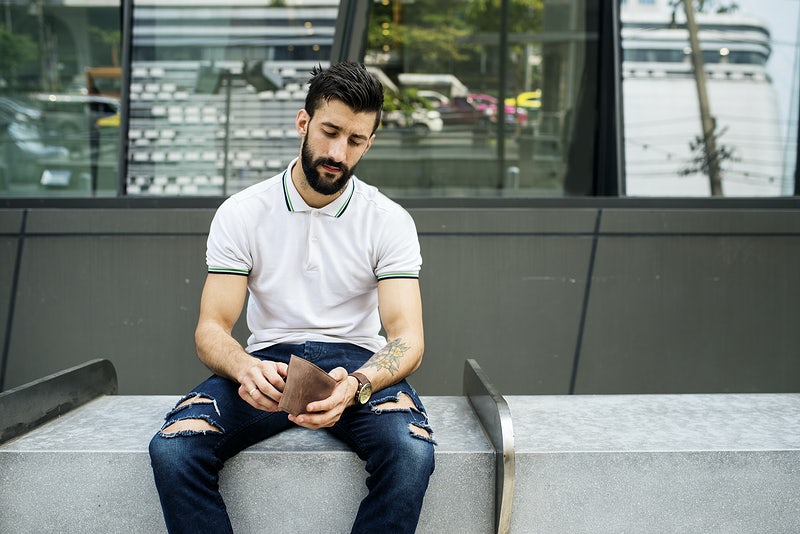 Cost is a valid concern that should be discussed before you attend any counseling sessions. If your insurance does not cover therapy, be it in-person or online, you will want to talk to your insurance company to find out who is in their network. Once you get the contact information for the therapists covered by your insurance, most patients can get an appointment within one week.
If you have an urgent issue that needs to be discussed with a new therapist, it is best to call their office and explain what is happening. Most offices will be accommodating to your needs.
---
Previous Article
Counselor Vs. Psychologist: Understanding The Differences
---
Next Article
How To Find An OCD Therapist Near Me
---
This website is owned and operated by BetterHelp, who receives all fees associated with the platform.
The information on this page is not intended to be a substitution for diagnosis, treatment, or informed professional advice. You should not take any action or avoid taking any action without consulting with a qualified mental health professional. For more information, please read our
terms of use.