The Top 12 Places To Find Singles Ready To Mingle
By: Russ Womack
Updated March 30, 2021
Medically Reviewed By: Laura Angers
Whether it be a recent breakup you went through or a relationship that fell apart a few years ago, you're out in the single scene again, and you're ready to mingle with like-minded single folks. You might be asking yourself, "Where do I go?" Maybe it's been 20 years since you last went solo, back when the single scene was different. Nevertheless, you're ready to get back out there and want to know the top places to mingle with other singles.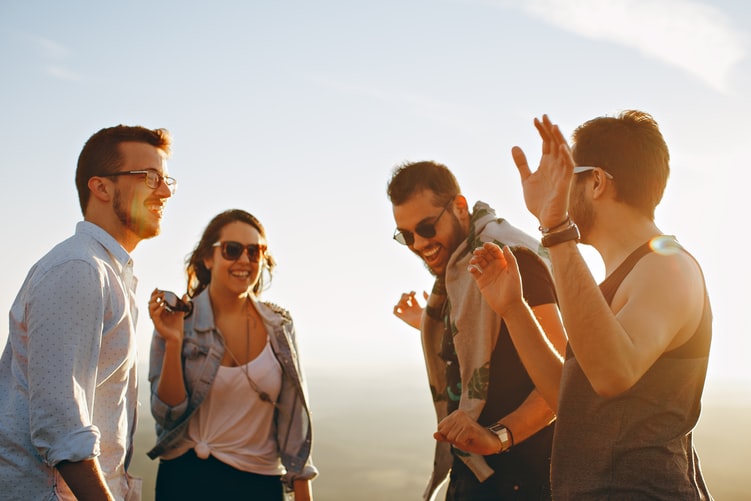 Source: unsplash.com
Decades ago, being single wasn't always celebrated, especially when society judged success with being married and having children. Well, things have changed. In fact, there's even a National Singles Day, which is celebrated on the last day of National Singles Week (which is observed annually during the third week of September). On September 21, 2019, National Singles Day recognized 44.9% of U.S. adults (over 110 million people!) who are single (including unmarried, divorced, widowed), according to the U.S. Census Bureau statistics, which is released each year in conjunction with National Singles Week.
So, with close to half the U.S. adult population being single, where are the best places to find singles ready to mingle? Here are some places to start with.
The Top 12 Places To Find Singles Ready To Mingle
1. Health And Fitness Clubs
Not only are you assured of finding singles at the gym, but you're mingling with people who are on the same page when it comes to wanting to be fit and healthy. Getting a good workout relaxes you and allows you to be your authentic self when striking up a conversation. When you exercise, your body releases chemicals called endorphins, which trigger a positive feeling in the body, prime you for looking and feeling your best as you mingle with those single workout partners at the gym.
2. The Coffee Shop
After you've had a good workout, why not treat yourself to a Caramel Latte or a Vanilla Macchiato? After all, you've earned it. Coffee shops provide a relaxing environment to sip on your favorite cup of java and strike up a conversation with other singles. And with coffee shops looking more like restaurant lounges with oversized couches and large, comfortable chairs, and a menu that would put most mom and pop shops to shame, it's a perfect place to settle in and chime up a conversation with other singles.
3. 5k Runs
5k runs used to be for serious runners only. It was also a prelim to the 10k and even the 26.2-mile marathon to mark off their bucket list. It was all about getting the best time and improving the results upon each race. People back then would train-seriously train-for months in advance, wake up pre-dawn, and hit the race route just as the sun was coming up. Well, today, 5k runs are more about socializing than winning. Yes, there are still plenty who take it seriously, but at each 5k race, you're bound to find many people who have running and socializing in common. There's a great chance that the other side of the finish line will be single men and women sipping on beer and wine, talking about where the next best race with the best refreshments is taking place. You'll find a live band or a DJ and singles who are more excited about mingling with other singles than their race time.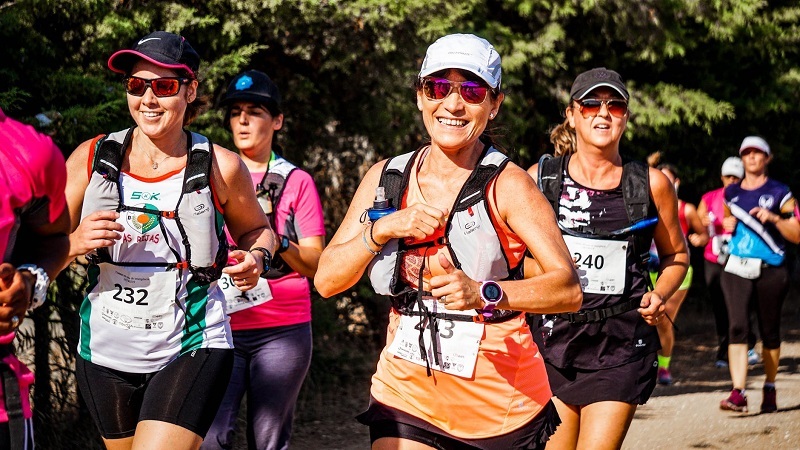 Source: pexels.com
4. Sporting Events
The excitement of the crowd cheering your favorite team on, good food being served, and drinks being poured, with clapping and smiles on everyone's face that's a sure recipe for success when looking to mingle with other singles. If you're cheering for the same team, awesome, and if you're not, then a little playful ribbing never hurt anyone and could show cause for some fun bantering to each other. Before long, you'll know more about the other person than you do about the team you came to see win.
5. Parties
This is probably the one option most people chose when they think of a great way for singles to mingle. And it is. It can be anything from a kid's birthday party with hamburgers and hot dogs grilling up or a party with friends and family. Either way, there's always a handful of singles showing up ready to relax and have a good time. The dress is casual, and so is the atmosphere. There's no agenda or pressure to meet up with someone, which is sometimes the best way to approach singles ready to mingle.
6. Volunteer Activities
Finding someone with common values and a heart for volunteering is a win/win. Add to that the relaxed ambiance and a gratitude to give back to society, which makes volunteering that much more alluring. You're in it for the same reason, which strikes a positive chord and a platform to mingle and discuss other things you both have in common. There are many great outdoor volunteer activities as well, like cleaning up your local roadways or hosting a charity car wash. This is a great way to rejuvenate your body and spirit with sunshine and fresh air while at the same time mingling with like-minded singles.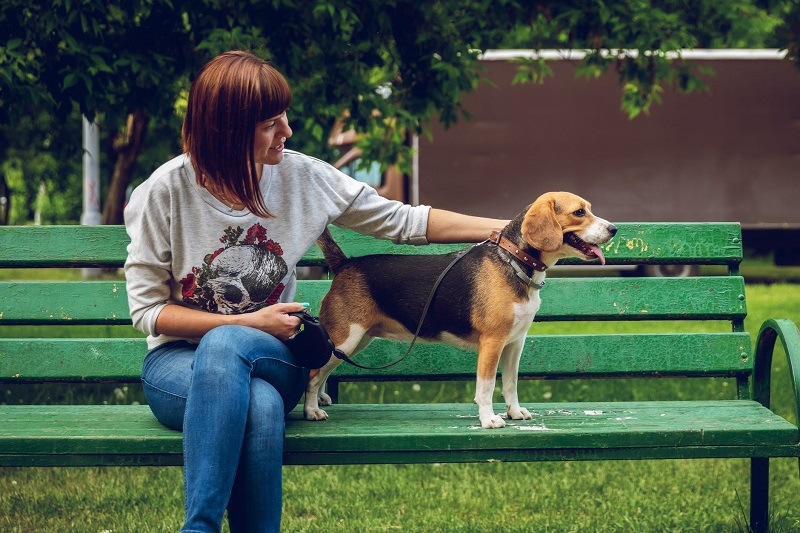 Source: pexels.com
7. At The Dog Park
A recent study found that more than half (55%) of park and recreation agencies currently have at least one dog park. The availability of dog parks is especially popular among millennials (94%) and Gen Xers (92%), followed by baby boomers (89%). In fact, dog parks are among the fastest-growing amenities park, and recreation agencies offer. Dating someone who loves animals as much as you is often a required pre-dating prerequisite for most animal lovers. So, where better to weed out the crowd than at a dog park? Plus, having your furry pet play with other dogs gives you plenty of time to mingle with your newfound single friend.
8. Places Of Worship
Places of worship? Yep, places of worship. Whether mingling over a cup of coffee and a Danish in the hallway after the service is over or volunteering (remember volunteering?) at the quarterly yard sale to raise funds for the youth group to go camping, there's always an opportunity to mingle with other singles who have spirituality as a common interest. Plus, there's something special and intimate about worshipping and praying alongside others, and this is a great platform to mingle and get to know other singles.
9. Galleries And Art Museums
Galleries and art museums tend to be a very specified hobby, so you're sure to find singles who have the same interest as you, and chances are you'll meet eyes with someone who has decided to spend their Saturday, of all places, at a museum. Time seems to stand still with people leisurely meandering from room to room, viewing the Rembrandts and Monets lined up against the walls. Well, before you know it, you could be mingling with another single discussing your varied interpretations of Jackson Pollock's Reflection of the Big Dipper or Monet's Irises.
10. Wine Tastings
While many might think that wine tasting is more of a couple's retreat, you'd be surprised to know that there are plenty of single people enjoying a 2013 Malbec or a 2017 Grenache straight from the fertile lowlands of Spain who relax in wine tasting rooms across America ready to get to know you better. The ambiance is perfect for casual conversation and laughs. You both have wine in common, which could segue into a romantic dinner for two with a wonderful glass of Syrah or a Grenache Blanc to accompany the main dish of mahimahi.
11. The Halls Of Academia
Art? Music? Dancing? Cooking? Find something you've always wanted to learn and take a course on it at your local community college. Chances are there are singles in the same class who have plenty of time to take courses because they're, well, single. You'll have a common interest already laid out, so all you need is a little nudge to start up a conversation.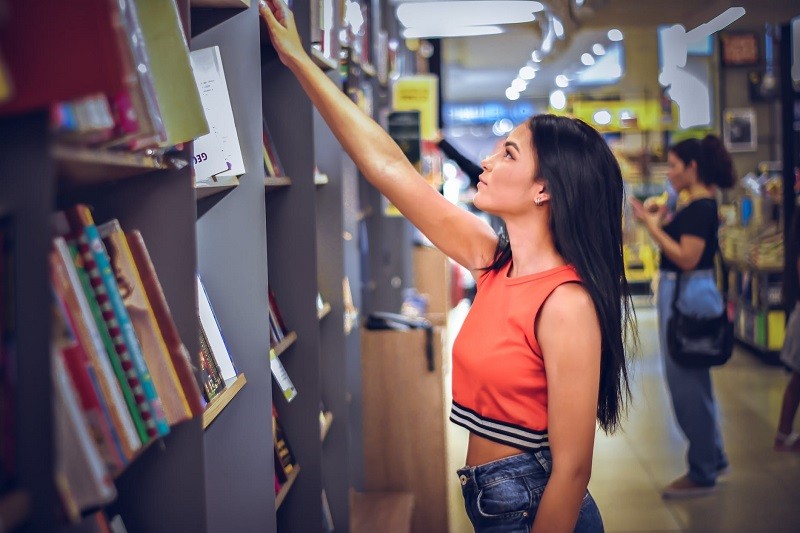 Source: pexels.com
12. Bookstores
Bookstores are a lot like coffee shops with comfy couches that you sink into and a coffee menu full of frothy and sweet java goodness to sip on while you relax with your favorite book. The air is quiet and calm, and if you add a drizzly, overcast day to your ambiance, then all you need is a single person relaxing across from you to spark up an easy conversation.
Jumping back into the single scene can be exciting and nerve-wracking. Having someone who will patiently listen to your questions and concerns and give you knowledgeable advice can alleviate any hesitation you might be feeling. With the single scene changing seemingly every day, it's good to know that online counseling is available seven days a week, 24 hours a day. At ReGain, it's easy and effortless to speak with caring professional counselors who look forward to speaking with you and getting you prepared for mingling with singles.
---
Previous Article
Tips For Finding Love When You're A 30-And-Single Man
---
Next Article
How To Handle Being Newly Single After A Breakup
---
This website is owned and operated by BetterHelp, who receives all fees associated with the platform.
The information on this page is not intended to be a substitution for diagnosis, treatment, or informed professional advice. You should not take any action or avoid taking any action without consulting with a qualified mental health professional. For more information, please read our
terms of use.