Love Messages You Need To Know For Your Partner
By: Toni Hoy
Updated November 29, 2019
Medically Reviewed By: Karen Devlin, LPC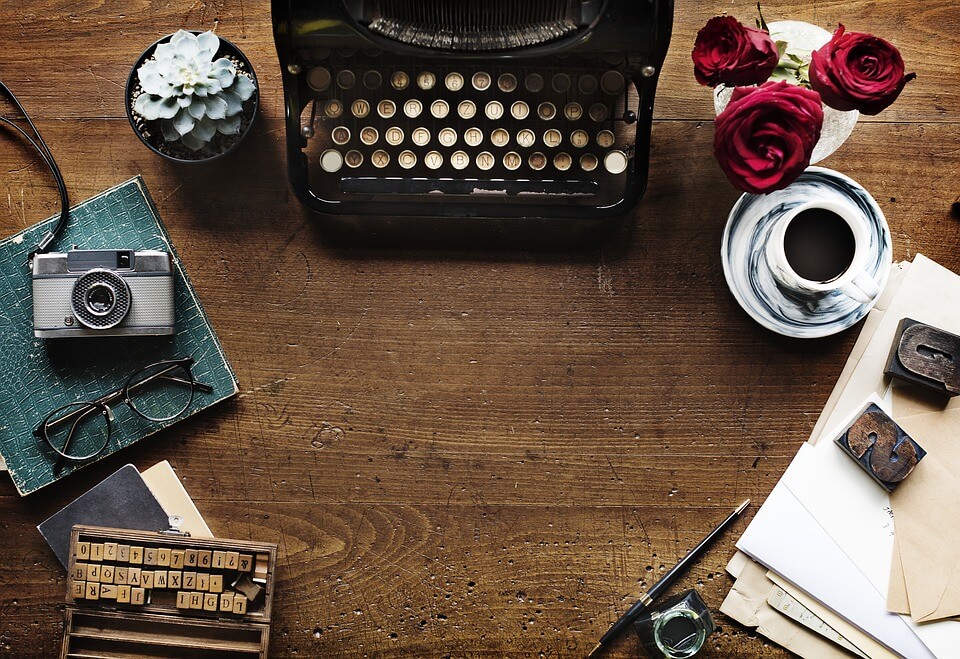 Source: pixabay.com
Letting your partner know how you feel about them is all about expressing yourself and understanding them. After all, how you and your partner express love is going to be different than how two other people would express love. What you do doesn't need to make sense to anyone else, but love messages that mean something to you are going to be an important part of expressing your feelings. And expressing your feelings is important to your relationship.
The Importance Of Nurturing Each Other And Your Relationship
In the early days of a relationship, it's easy to give extra doses of loving care to your partner. In fact, it seems natural. What a great surprise to get some flowers or be asked to get dressed up and ready for a night out on the town. As relationships grow and mature, it's easy to overlook all the tender ways that both of you showed that you care.
Both partners need to be shown that their partner cares at every point in the relationship. There is an infinite number of ways to demonstrate that. There's another factor that many couples overlook. They need to care for and nurture their relationship as well as the person they're in love with.
Just as you should take away from work, children and other facets of life to show care and nurturing for your partner, it's equally as important to dedicate quality time to show care and nurturing for your relationship. Nurturing your partner and demonstrating value for your relationship should be second nature and part of your everyday life.
For some couples, care and nurturing don't come easily. Possibly, one or more partners lived in families that were anything but loving and caring. While it's easier to do when you've had great role models growing up, learning to demonstrate caring and nurturing are skills that both partners can easily learn. Being committed to showing care and concern for your partner starts with a desire to be closer and more intimate with your partner.
If that's the case, the next step is to start a discussion about it. For your partner, it may feel like it's somewhat coming out of the blue, but as the conversation builds, your desire for closeness will become readily apparent. Once your partner understands that you're interested in putting some effort into your relationship, they'll start to realize that it's something that will make both of you very happy.
This article lists lots of ways that you can show nurturing and care for your beloved. The effort is worth it whether you invest a lot of time and money in it or just a little bit. The more that you can fill up your partner's love tank, the more you will motivate them to fill up your love tank. Before you know it, joy, excitement, contentment, and desire will come back at you exponentially.
Does it have to be something big? Does it have to be something that costs money? No. Think about the little gestures that you appreciate in your mate. Ask your partner if they'd like to take an impromptu walk. Grab their hand, put your arm around their waist, or walk arm-in-arm. Find small moments every day to express your feelings through small touches such as brushing their arms or giving a hug from behind. These moments are sure to become part of your love story.
Do you remember the date that you met? The day you had your first date or your first kiss? Record those anniversaries on your calendar and commit to doing something special on each of those days.
Technology gives us great new ways to show nurturing. Pick a certain time of day to send an emoticon-only text to your love. Send a voicemail or email just to deliver some mushy, heartfelt sentiments and don't include any details about anything else you might need to tell them. Don't be surprised if you're soon on the receiving end of the same thing.
You don't have to write a message across the sky (although that would certainly show a sense of nurturing) to send a message that you're thinking of your partner. Some small tokens of love and appreciation are all you need.
Love Messages
There are all different types of messages out there that you and your partner can use to express the way that you feel towards one another. Some of them are specific, meaning that you or your partner would create them yourselves. Others might involve something that's already been written, or that's already important to the two of you. How you express yourselves and what means the most is going to vary between the two of you, but it's an important step in showing your partner how much they mean to you and what you hope for in your future together.
Quotes
One of the simplest ways that you can show your partner what you're thinking about them is by using a quote from someone famous. There are some famous quotes out there about love, and you can likely find one that's even said by someone important to them or the two of you. Searching for the right quote might take a little bit of time, but you'll find something that exemplifies what you feel for them or what your relationship means. You can even just write up your quotes or use something that one of you have said before, that means something to you.
Poems
There are professional poems out there about love and relationships, but you can also feel free to write up your own that's personal to the two of you. The best thing is to look at what's out there. Think about their favorite poems or poets and about the things that are important to both of you and then create or find something that fits. You may be surprised how great a poem could fit what you're going through, whether you're having a great time in your relationship or you're feeling like you're struggling a little bit at the moment.

Source: pixabay.com
Songs
Most people have some type of song (or several songs) that mean something to them. They feel like that song exemplifies the relationship that they're in, or it tells how they feel about their partner in a way that they wouldn't know how to express for themselves. Songs continue to be written about love and relationships all the time, so it's something that you'll want to pay close attention to and look for something with the most meaning. You may be surprised by just how perfect it could be.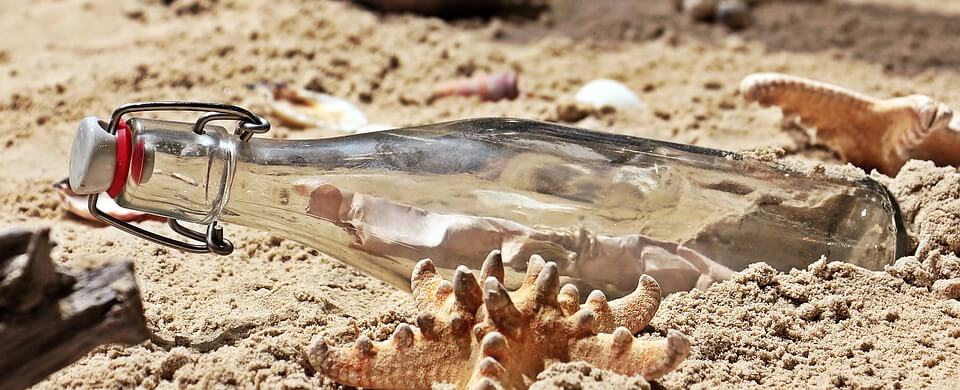 Source: pixabay.com
Letters
Finally, write a letter to your partner that's straight from you. The letter can say anything that you want, and it can express the many different things that are important to you about them. Love messages don't need to be professional in any way. They need to come from the heart, and that's why a letter just might be the best way to go about things. You don't have to write in a suave way or sound like you're a poet. You just need to say what you feel, and while it's not always easy, it's meaningful.
Keeping It Simple
Keep in mind that your love message doesn't need to be anything big and elaborate. Short messages can work just as well in many instances, and your partner may be plenty happy to find out more about how you feel throughout your relationship rather than all at once. Maybe you want to send them a little card with a few words or lines on it every month, or maybe you just tell them how you're feeling in the moment. There are plenty of different things that you can and should be doing to let them know what you feel.
Just like you like to hear little compliments now and then, so does your partner. They like to know that there are little things you love about them, and if you point them out when they happen, it can make them more meaningful. Point things out to your partner and don't be afraid to express yourself continuously. It doesn't need to sound like you're trying too hard. It doesn't need to sound like anything in particular. Just a little comment about how you're feeling can mean the world to someone.
Seeking Professional Help
If you and your partner seem to be struggling in your relationship, it doesn't have to mean the end of things. You can reach out to a mental health professional that can help you and your partner understand what's happening in your relationship and even what needs to be done to get you back on the right path. The key is making sure you find someone that you feel comfortable with and that you open up completely with the person that you choose. ReGain is one way that you can find a professional that you can always feel most comfortable with.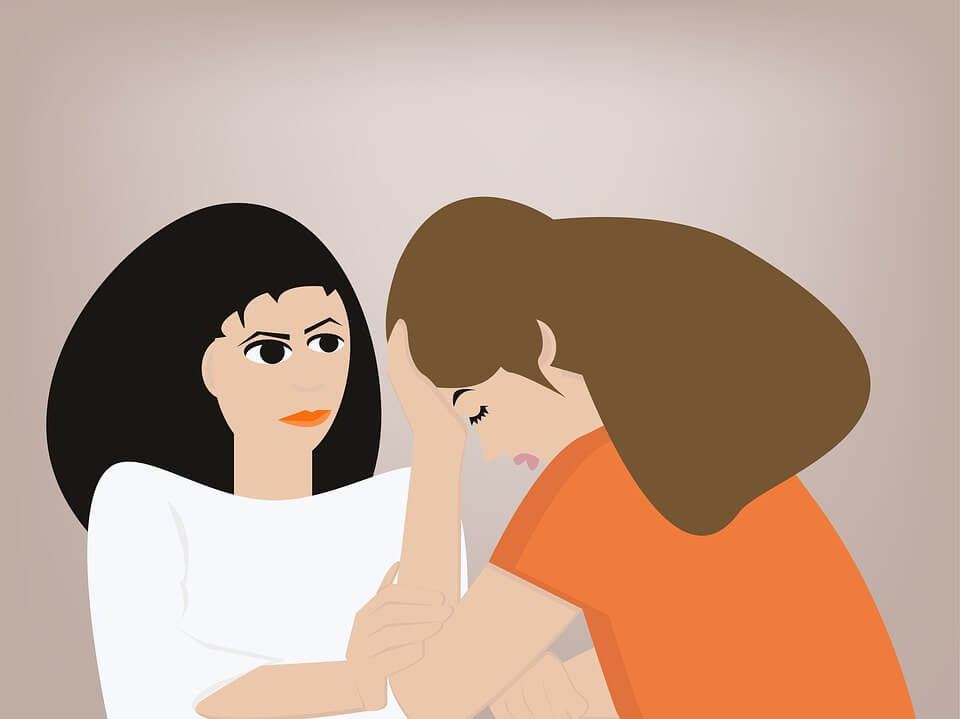 Source: pixabay.com
Get online and check out ReGain and just how it can help you. The website is full of articles and information related to mental health help and relationship troubles. You'll be able to find someone that you can talk to about anything you're going through, and then you can log on and talk to them whenever you want. Because everything takes place online, there's no reason for you to ever worry about snowstorms or going out of town unexpectedly or anything else. You can easily log online from anywhere, without having to worry about proximity. Plus you get to be a whole lot more comfortable.
---
Previous Article
Understanding The Things I Love About You And Those I Don't
---
Next Article
The Love Stage You And Your Partner Are Facing
---
This website is owned and operated by BetterHelp, who receives all fees associated with the platform.
The information on this page is not intended to be a substitution for diagnosis, treatment, or informed professional advice. You should not take any action or avoid taking any action without consulting with a qualified mental health professional. For more information, please read our
terms of use.