BDSM: Submission, What It Is, And How To Practice BDSM Safely
By: Dylan Buckley
Updated June 29, 2021
Medically Reviewed By: Lisa Childers, LCSW
Whether you are an individual with many sexual encounters or someone who has been in a relationship for an extended period, normal sexual relations may get boring. You may be looking for something that brings a bit more excitement to the bedroom. One of the more common sexual practices that couples choose to investigate is BDSM. That said, the image that is often painted in the media and the lack of knowledge about what BDSM truly is can lead to an unhealthy sexual exchange or failed attempts.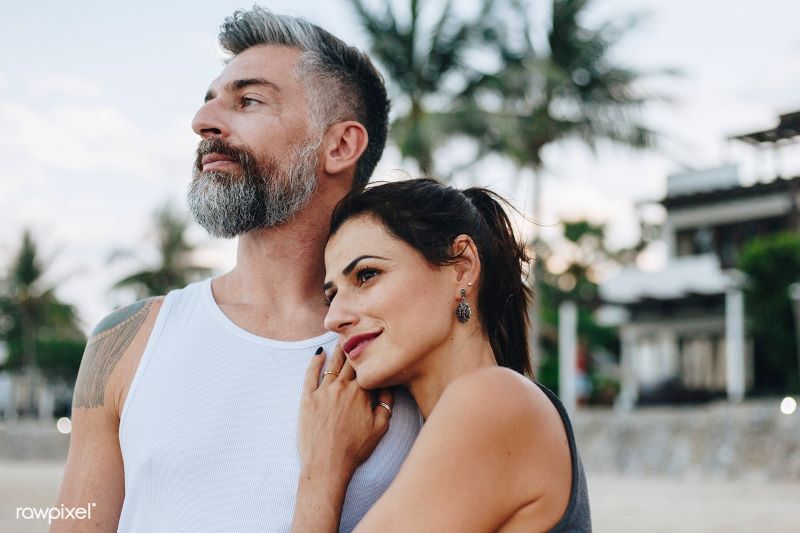 This website is owned and operated by BetterHelp, who receives all fees associated with the platform.
Source: rawpixel.com
If you are considering incorporating BDSM into your sexual practices and you are especially interested in the submissive side of things, you first must understand what exactly it is and what it entails. To get you started, look at this intro to BDSM guide that will tell you everything you need to know about your dom-sub relationship and what you can expect to receive from it.
What Is BDSM?
BDSM is a term that represents a broad spectrum of sexual desires and acts. The acronym BDSM refers to "Bondage and Discipline," "Dominance and Submission," and "Sadism and Masochism." Although some of these words can be a little frightening to those who are new to the concept, the truth is that there is nothing scary about BDSM. In fact, you may be engaging in some of these activities in your regular sex life already! Let's break down each of these terms into their respective categories to gain insight into what they mean for you and the other person involved in a BDSM encounter.
Bondage And Discipline
To be clear, before we get started, BDSM is all about trust and comfort. You decide what happens to your body, and there is always the option to say no or refuse to give consent. (This is especially helpful to know when it comes to the bondage and discipline section).
Bondage and discipline refer to the act of training and restraining a submissive (sub). As we stated above, many of you may already be familiar with these types of exercises. Some of the most common uses of bondage in sex lives that aren't typically associated with BDSM include using handcuffs, ropes, or blindfolds during sex. However, more advanced forms of bondage may consist of suspension devices, cages, or swings. If you are comfortable with it, the tools most likely exist to help you find the right type of restraint.
Regarding discipline, a sub is trained to act a certain way during sexual encounters. When a sub doesn't respond the right way, (pleasurable) punishments are used on the sub to act out the fantasy of the power exchange between the person being a sub and the other person being a dom. When it comes to being punished or trained, you must speak with your sexual partner before the act. You need to make sure that you are vocal about what you are looking for, what is not okay, and what you like. BDSM is an opportunity for exploration, but it only works if your boundaries and desires are respected.
Dominance And Submission
Individuals who engage in a BDSM relationship fall into one of two categories: dominant or submissive. The dominant (dom) generally takes control of the sexual encounter and controls the submissive. The sub is the person who bends to the dom's will and allows them to take control. Those who feel like they don't have enough control in their lives or feel like they want to lose control can be one of the more desirable sexual relationships to engage in and healthy relationships. Keep in mind that you do not always have to be a sub. A BDSM relationship can be flexible!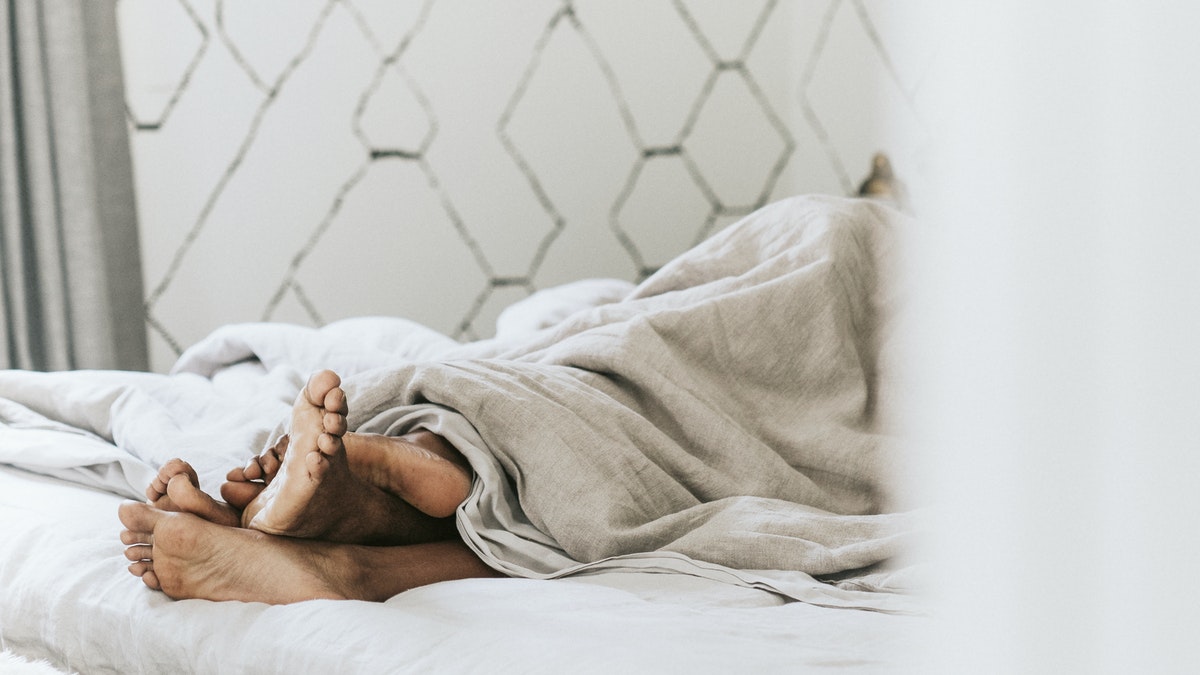 Source: rawpixel.com
Sadism And Masochism
Sadism and masochism are the practice of giving and receiving pain. The dom is typically the person who derives pleasure from inflicting pain on others (sadism), while the sub will usually enjoy being the person who is the masochist. While this is not always true, this is the most common relationship dynamic as it fits well with the two different sides. In some relationships, sadism and masochism may be completely absent. You do not have to incorporate all these elements to engage in BDSM activity. Pain and pleasure do not define your experience.
BDSM Tips: How To Be A Sub And Practice BDSM Safely
Understanding how to practice BDSM safely will determine how the course of your first encounter goes and whether you feel safe practicing it in the future. Fortunately, it is quite easy to learn some of the ground rules for practicing safe BDSM sex. Here are some of the critical things you need to know as a sub to help you get the most out of sessions with your partner!
Everything Must Be Consensual (If It Isn't, Have a Safe Word)
Just like with regular sexual encounters, BDSM is only okay when both parties can consent to the activity that they are engaging in. For those new to BDSM, some of the more extreme forms of the practice can be something that you may shy away from when you get into it. You and your partner must lay out everything beforehand to know exactly what you agree to once you begin to have sex. If, at any point during the session, you start to feel as though you are hurting, uncomfortable, or want to stop, it is crucial to have a safe word. Safewords are typically words or phrases that would not be used at any point while having sex. For example, shouting something like "hazelnut" when you want to stop will help get your partner's attention and effectively end the session. As with the sexual exercises, make sure that you and your partner agree on the safe word before choosing to engage in sex.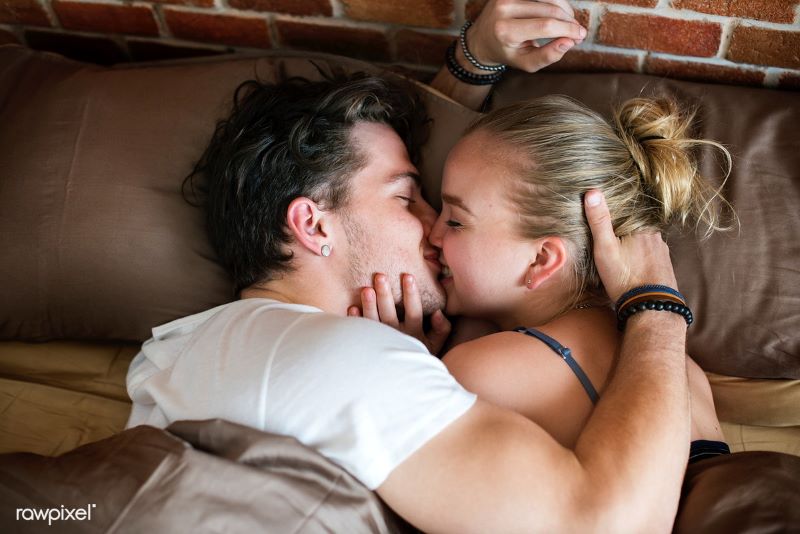 Source: rawpixel.com
Communication Is Key When You Are A Sub
Beyond the initial conversation, you need to have your partner about what you plan on doing and what toys you may be using. You need to communicate during and after sex. When you let your partner know what is working for you and what is not working, they can do what you want them to do and improve your sexual experience. During sex, you should be especially vocal so that your partner knows what to do at the moment and what they should not be doing for the rest of the session. Once you and your partner have finished, you should use plenty of time afterward to talk about both of your experiences. What did you like? What could you do without? What did your partner enjoy? What are some things that the two of you would prefer to avoid in the future? Being communicative is one of the essential aspects of BDSM. When you can communicate with your partner, you can practice BDSM safely.
Take Things Slowly And Go From There
Unless you've always had an interest in BDSM, diving into things headfirst may be a scary experience. When it comes to BDSM, it can be far more helpful to start slowly and build your way up until you've reached a point where you no longer feel that you are comfortable with specific exercises or tools. For example, you and your partner can begin to start using blindfolds or handcuffs in the bedroom to help you both ease into the BDSM practice. When you feel as though you have correctly communicated while engaging in these sexual exercises, you may want to move onto other products like paddles or whips. If you find that you are very much into BDSM, you may even find yourself wearing leather or using harnesses during your sexual exploration. That said, you should always start with the basics and stop when you are entirely comfortable with everything that you have done up to then.
Try To Engage In BDSM With Individuals You Trust
Some people are comfortable engaging in sexual activity with strangers. Although this may be something you wish to explore in the future, it is generally a better idea to only experiment with individuals you trust, such as a current partner. This is because trust is vital in making sure that you have a safe experience. When you are having sex with strangers, you can never be quite sure that they have your safety or best interests in mind. Try to suggest BDSM to people you see regularly or people you have already sexually connected with and with whom you are entirely comfortable.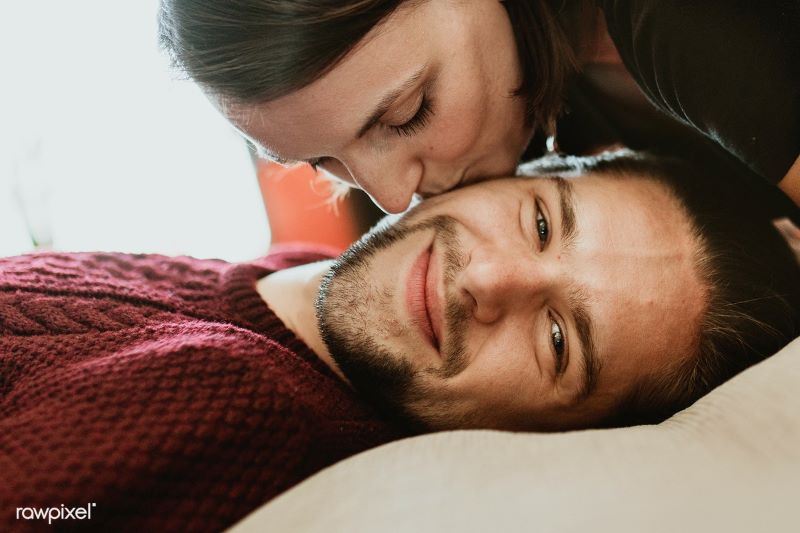 Source: rawpixel.com
When it comes to sexual experimentation, it can be hard to figure out what both you and your partner need to have a mutually enjoyable experience. If you and your partner have communication issues and need help working on what is acceptable and what is not as you enter this new space, you should visit ReGain! ReGain is an online counseling platform designed to help those with relationship issues, whether you need it on an individual basis or you want to receive counseling with your partner. Through ReGain, you can speak with certified counselors using your mobile devices and on your own time. All you have to do is click on the link above, answer a few questions, and begin your first online therapy session!
---
Previous Article
How Feeling Vulnerable Affects Your Relationship
---
Next Article
10 Reasons Why Facebook Ruins Relationships
---
This website is owned and operated by BetterHelp, who receives all fees associated with the platform.
The information on this page is not intended to be a substitution for diagnosis, treatment, or informed professional advice. You should not take any action or avoid taking any action without consulting with a qualified mental health professional. For more information, please read our
terms of use.