Taking Premarital Counseling Online Really Works
Updated February 13, 2020
Medically Reviewed By: Aaron Dutil
Getting to know your partner before you tie the knot is important, but not everyone has a lot of time to attend classes and premarital counseling beforehand. That's why premarital counseling online can be a great step in the right direction. You'll be able to get through all the same information and work with your partner the way you want, but without having to go to a camp, a program or even regular sessions at a counselor's office. Instead, you can do it all right online, whenever you have time.
What Is Premarital Counseling?
Premarital counseling is a tool to help you and your partner get to know each other even better before you married. It can also help you and your partner avoid common obstacles to a happy marriage by teaching you effective communication, conflict resolution, and problem-solving skills. According to the Mayo Clinic, premarital counseling usually includes discussions about:
Finances
Communication
Beliefs and values
Roles in marriage
Affection and sex
Desire to have children
Family relationships
Decision making
Dealing with anger
Time spent together
In professional premarital counseling, these discussions are guided by a licensed therapist or counselor. Your counselor can help you determine which of these areas are the most important to your relationship. They can also help you and your partner work through disagreements in these areas. Finally, your premarital counselor may be able to help you and your partner resolve simmering tensions before they become entrenched resentments that threaten your relationship.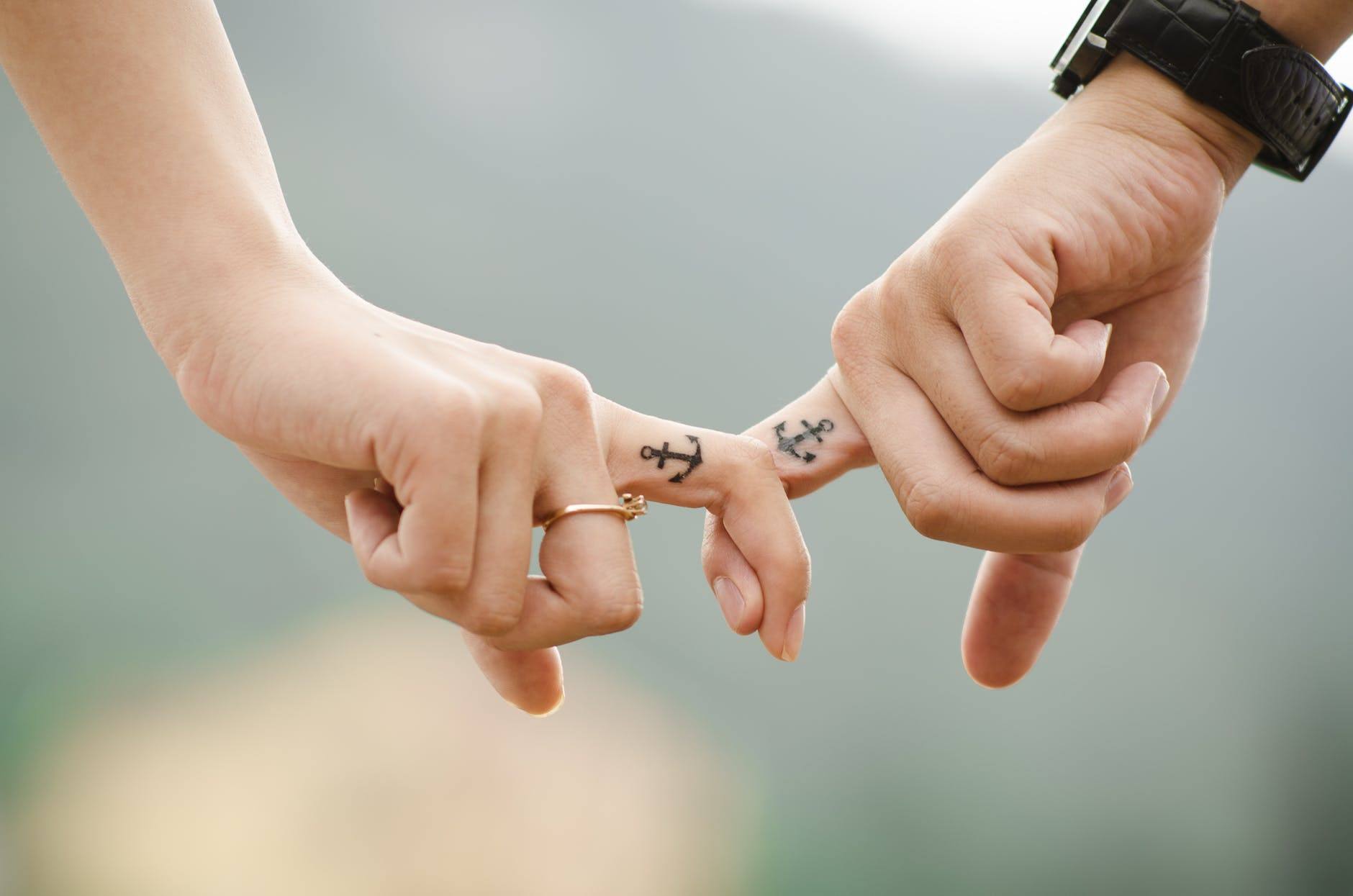 Source: pexels.com
Benefits of premarital counseling
By going through premarital counseling, you and your partner will be able to understand better what each of you is expecting, and that can make sure you both are on the same page with the important things. Psychology Today reports that couples who invest in premarital counseling report higher relationship satisfaction and better relationship quality. Couples who engage in premarital counseling enter marriage with more realistic expectations and a stronger commitment to each other. They generally have an easier time with the inevitable adjustments that marriage brings.
In addition to smoother adjustments at the beginning, premarital counseling can help couples build a more successful relationship over the long run. Premarital counseling may even reduce the likelihood that your marriage will end in divorce. It's possible that the success of premarital counseling has a lot to do with timing. Since many potential conflicts are sorted out before they arise, the conflicts never turn into long-term disagreements. Also, bringing negative thoughts or feelings about your partner or relationship into the light early can help you resolve and release them before they do long-term damage.
Why Do Premarital Counseling Online?
Online premarital counseling combines the benefits of premarital counseling with the benefits of online counseling. We've looked at the benefits of premarital counseling, so let's take a look at the benefits of online counseling.
What Is Online Counseling?
Any psychotherapeutic interaction with a psychologist, therapist, or counselor over the phone, video chat, email, text, or chat room link is technically considered telehealth. Online counseling falls under this umbrella term. This just means that you're doing some form of counseling in a way other than face-to-face with a therapist. In this case, you're doing it online.
There are several ways of doing online counseling. These include live video or voice calls with a therapist, written exchanges over email or text messaging, and communication via a chat room. Live video or voice calls are designed to most closely mimic traditional therapy or counseling sessions, while text-based online counseling usually doesn't require appointments.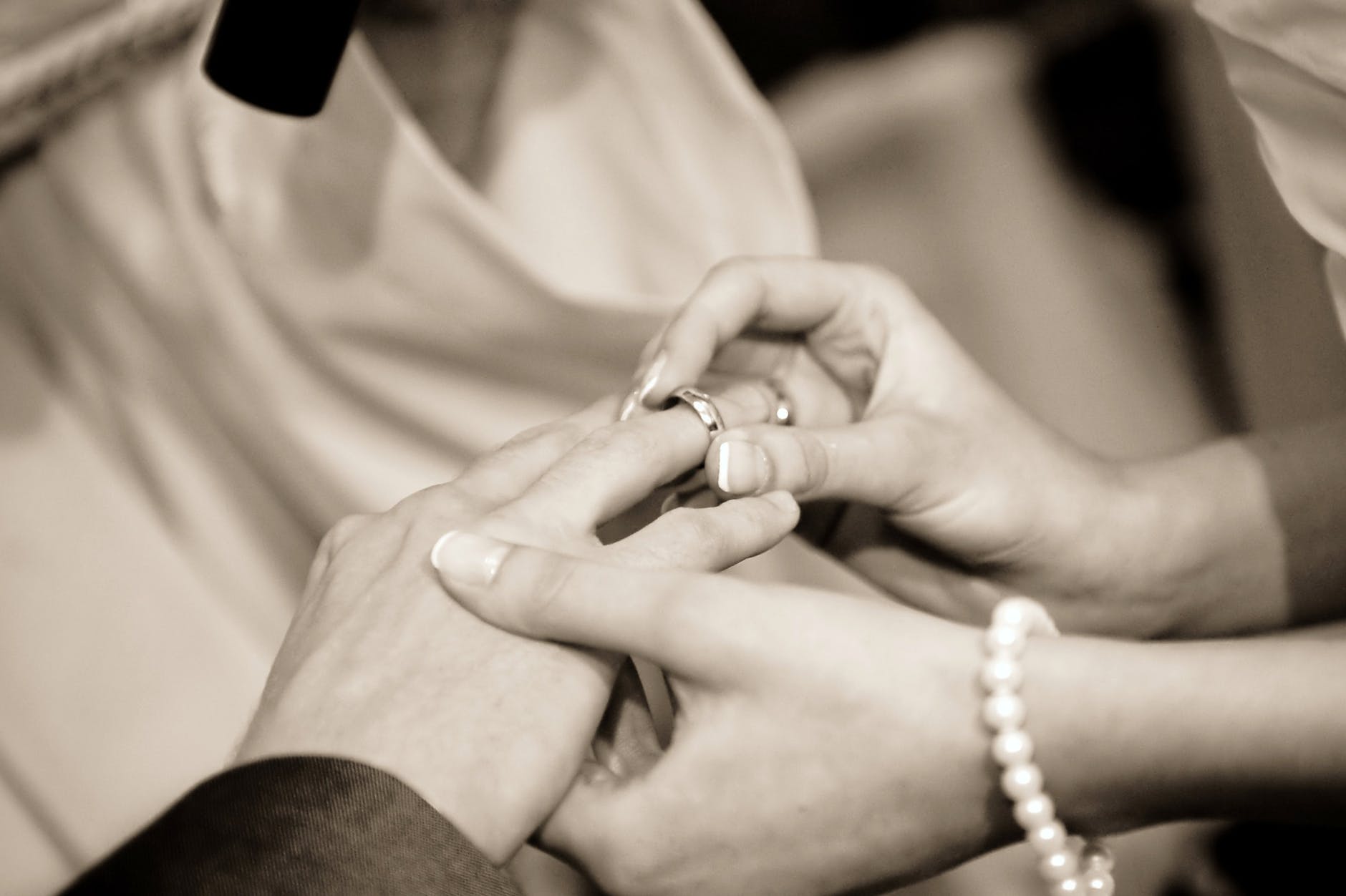 Source: pexels.com
The Benefits Of Online Counseling
Accessibility, affordability, convenience, and comfort are generally recognized as the biggest benefits of online counseling over face-to-face therapy. Access, money, time, and comfort can be huge barriers to mental health care, and online counseling can help to eliminate those barriers for many people.
Accessibility
Instead of needing to live near a city or town with the right kind of therapists working in it, people simply need a reliable internet connection. Not only do they not need to live near their therapist, but they may have an easier time finding the right professional. Many online counseling services help people match their personal needs with a therapist with the proper training and background.
Online counseling also eliminates transportation worries for people who share vehicles or don't have access to reliable public transportation. This can be a huge benefit to people on tight budgets or those who simply prefer to live without a car.
Affordability
In many cases, online therapy is more affordable than face-to-face therapy. This can depend on the type of online therapy chosen, the kind of treatment administered, and a person's health insurance status. For people who are paying out of pocket, online therapy will almost always be less expensive. The same is true for people who want or need treatment that is not covered by their insurance.
Convenience
For many people, needing to leave their house at a scheduled time, and being restricted to communicating with their therapist for an hour or so per week (or less), is simply inconvenient. Being able to contact a therapist or counselor through an app or messaging system at any time of the day or night feels natural to people in the age of smartphones. If a question comes to mind, or you find yourself in a difficult situation, you don't need to wait to tell your therapist about it.
Even appointment based online counseling is more convenient than face-to-face therapy when you consider the flexibility of appointment times, and the time saved by not needing to leave the house. Being able to schedule a therapy session over a baby's nap time, or during a lunch break from work, could be the difference between getting treatment, and not being able to fit it in.
Comfort
Some people who desperately need mental health treatment have a hard time leaving the house. For them, being able to speak to a therapist without the difficulty of going out can be a game changer. And when it comes down to it, most of us are more comfortable in our own homes than in a stranger's office.
In addition to the comfort of our own homes, some people simply feel more comfortable communicating online. For people who are accustomed to distance communication, it can be easier to have private, personal, or difficult conversations over text or chat than face-to-face.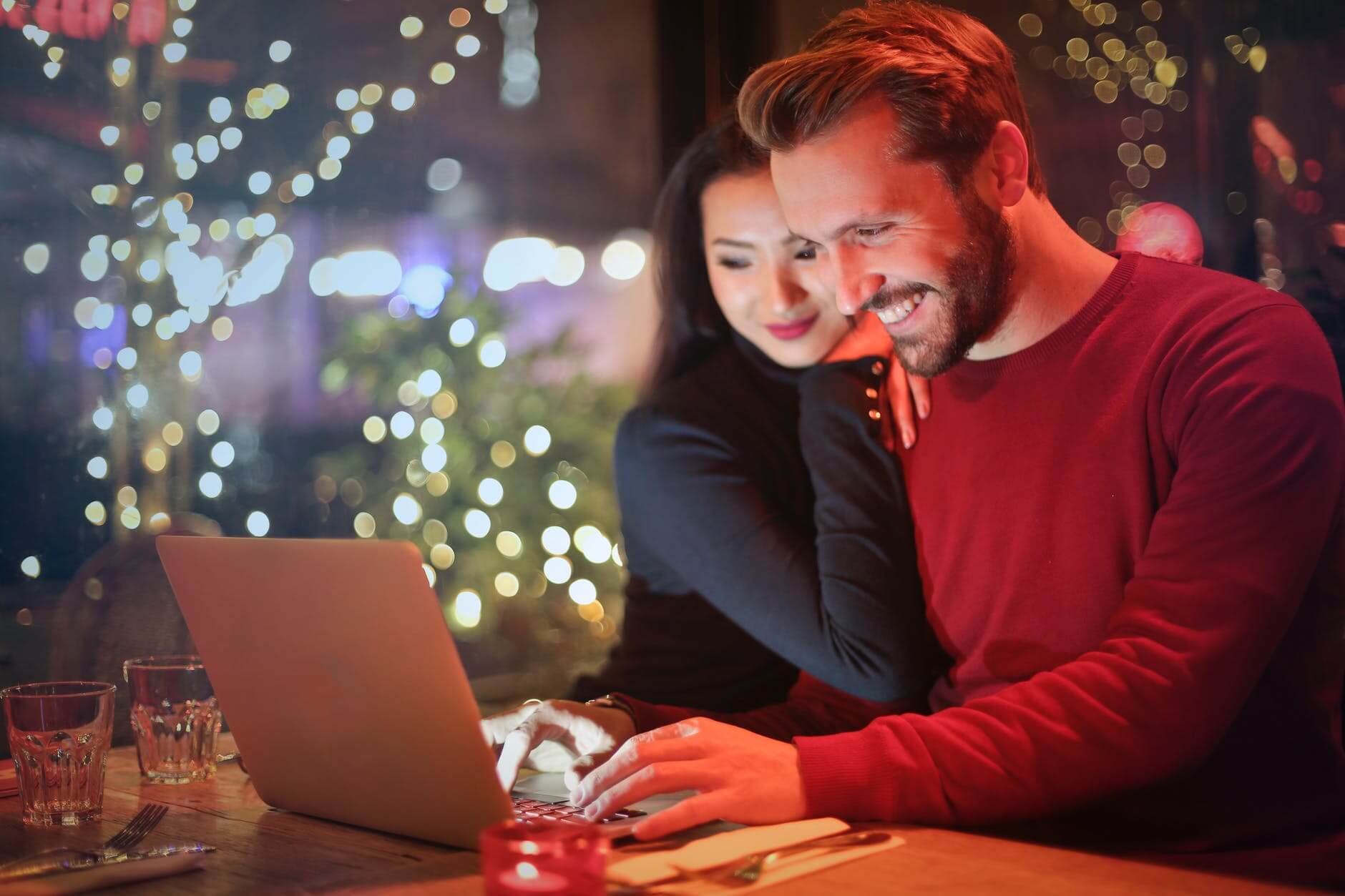 Source: pexels.com
The Big Question
Online counseling is more accessible, affordable, convenient, and comfortable - but does it work?
Online Counseling Works
Several studies have compared the effectiveness of online counseling and face-to-face counseling, and they agree that online counseling is effective. Some studies have looked at specific modes of therapy, like Cognitive Behavioral Therapy; specific diagnoses, like depression; and an array of different treatment methods and diagnoses. All of these studies agree that online therapy is effective for many people. In at least one study, online therapy even appears to be more effective at long-lasting treatment than face-to-face therapy.
Premarital Counseling Online
So, just why would you want to do your premarital counseling online? All of the benefits of online counseling outlined above apply to premarital counseling online.
Accessibility
To do premarital counseling online, you don't need to search around to find a qualified therapist who can fit you in. Instead, you can visit a site like Regain and be matched to a counselor or therapist who can help you. Also, you don't need to worry about transportation, or - most of the time - even being in the same place as your partner. All that you need is a smartphone or a reliable internet connection.
Affordability
The question of affordability is especially important when it comes to premarital counseling. Many couples are already spending a lot of money on their wedding. It can be hard to justify spending a lot more at a counselor's office, even though the benefits of counseling are worth the investment. Also, premarital counseling may not be covered by your insurance plan.
Instead of shelling out $150-200a week for a one hour face-to-face session, an online therapy service like Regain can give you unlimited access to a therapist for $40-70 a week. That's a significant saving and one that could make premarital counseling a possibility for more couples.
Convenience
The number one reason to engage in premarital counseling online is going to be the convenience of it. If you and your partner have to schedule a time that you can attend marriage counseling classes or a program, it can be difficult because you have busy lives already, especially while you're planning your wedding. But if you can do it online, you can check in whenever you have time and get through the course itself a whole lot easier.
Comfort
Another reason to do your counseling online is to increase the amount of comfort you have with your sessions. Most people feel more at home and more willing to open up when they are in a familiar environment. That means you and your partner would be more willing to share with a counselor when you're in your own home than you would be if you were in an office somewhere. The whole point of getting this type of counseling is to make sure that you're honest at all times.
Getting The Help You Need
Online counseling is a helpful tool whether you and your partner need traditional relationship therapy, or want to work through a course of premarital counseling. If you and your partner are struggling at all, you want to make sure that you're working towards solutions. And even if you don't notice any problems, you want to make sure you're learning more about communication and how to improve your relationship at all times. With online premarital counseling, that's going to be possible, and it's going to happen before you and your partner enter into a more permanent relationship.
If you're looking for more help in getting your relationship together and making sure that you're prepared for anything you may want to take a look at ReGain. You'll find licensed counselors there that can help you with everything you and your partner are going through and make sure that you're prepared for that big step called marriage. Even better, it's all done online, so you can plan around your busy schedule and keep yourselves in the place that you feel most comfortable.
---
Previous Article
The Premarital Counseling Questionnaire You Need
---
Next Article
Take A Premarital Course To Find Out If You're Meant To Be
---
This website is owned and operated by BetterHelp, who receives all fees associated with the platform.
The information on this page is not intended to be a substitution for diagnosis, treatment, or informed professional advice. You should not take any action or avoid taking any action without consulting with a qualified mental health professional. For more information, please read our
terms of use.