A Short List Of The Top Dating Sites
Updated November 15, 2019
Reviewer Whitney White, MS. CMHC, NCC., LPC
There are many dating sites and apps available for those looking for their better half. Whether you're looking for The One, a fling, a casual hook up, or something in between, there's a site out there for you. Going through a list of the top dating sites is like going through a list of the top restaurants in your area. Information overload. It's a lot easier to group the different sites by their usefulness, depending on how you want to use the services.

Source: pixabay.com
Dating in 2019 doesn't have to be a full-time job. Nor does it have to be as crazy and unpredictable as the movies make it out to be. With dating sites and apps, you can narrow down the search for a partner. Each service has its unique perspective on finding a match. While this doesn't guarantee that you won't find a dud (or a fake account sometimes), the sites will broaden your reach of other singles. For introverts and people who are busy, not being able to go out to bars or other places where they can meet new people doesn't have to be a dead end. Dating sites and apps are the means society now has to meet as many people as they need to to find the perfect match.
Not sure where to start? Or, maybe you've been on a few sites but are getting tired of not finding anyone. Instead of just picking a random site, make an informed decision with this short list of top dating sites for singles. You will have your success story.
When You Are Just Getting Started
So, you've decided to try online dating. The following sites are great for people just getting started that are looking for a relationship. Maybe you're not ready to get married, but you do want a long-term partner. Or, at least a few dates with the same person. You should look at Zoosk or Tinder (really).
Zoosk is a free online dating service that is quick to set up. They'll walk you through the features of their site so that you can get a feel for the types of things online dating can do for you, like private messaging matches, view photos, and finding out who's viewed your profile. They do offer a paid version, but the only difference is some addons like upping your visibility and sending gifts to matches.
Tinder is well known as being a hook up app; it's true. But there are many success stories from couples who met their husband or wife on Tinder. The app can't differentiate those who are looking for a hook up from those who are looking for a relationship. That's something you will likely find out quickly, though, after you are matched. Tinder works by showing you local matches and asking you to "swipe" left or right based on your interest in them. If you both "swipe" right (indicating your interest) you will then be able to chat with them inside the app. When you have new matches, you'll be shown their picture first. If you click on the picture itself, you can see their bio underneath.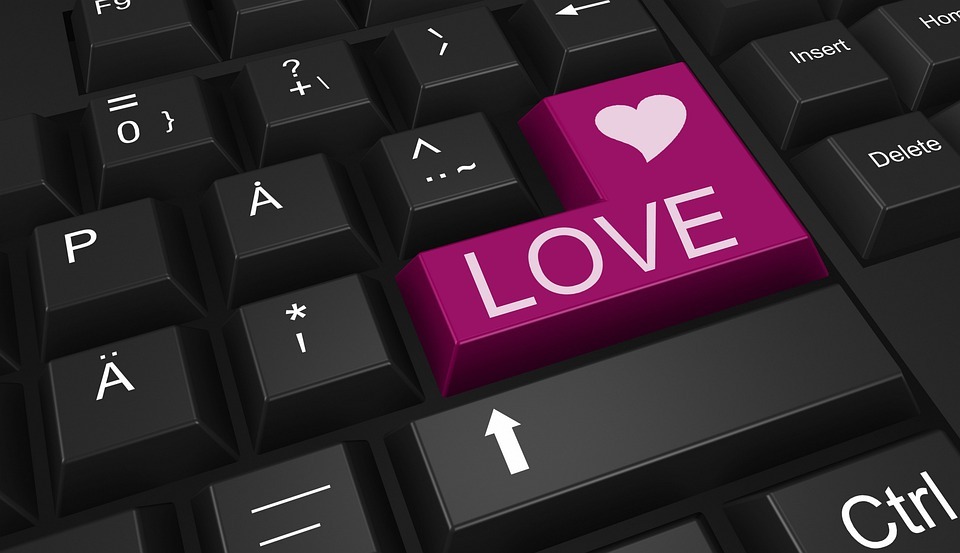 Source: pixabay.com
When You Want Something Free
Dating sites and apps can get pretty pricey. A lot will lower their monthly prices, the longer you are willing to commit, but paying a $20+ monthly fee for 6-12 months isn't an option for everyone. If you're looking for a dating app that's free or mostly free (with paid addons), you should try Plenty of Fish, OKCupid, or CoffeeMeetsBagel.
Plenty of Fish and OKCupid both allow you to fill out your compatibility profile using the free version of their site and app. Plenty of Fish asks for your preferences, while OKCupid will have you answer questions and match you based on your answers. They both allow for free messaging and will match you with many people to choose from. OKCupid is the most LGBTQ+ friendly, having multiple genders and sexual orientation options for your profile.
CoffeeMeetsBagel is a unique dating app. It is free to create a profile, message your connections, and accumulate a few "beans" as currency towards in-app purchases. It works like Tinder in that you swipe left or right to find matches, but it also allows you to set up your friends or be set up by your friends within the app. You only get matches once a day, so you have to be careful how you swipe.
When You Have Religious Preferences
Did you know that there are dating sites out there specifically for your religious preferences? The best known are JDate, Christian Mingle, and Christian Café.
If you are Jewish, and it's important to you that you date someone who is also Jewish, JDate is a great option for you. It's free to create a profile and message other singles, but with a premium account, you have access to more people you can message. Though the site advertises to Jewish singles, non-Jewish singles are allowed to use the account as well.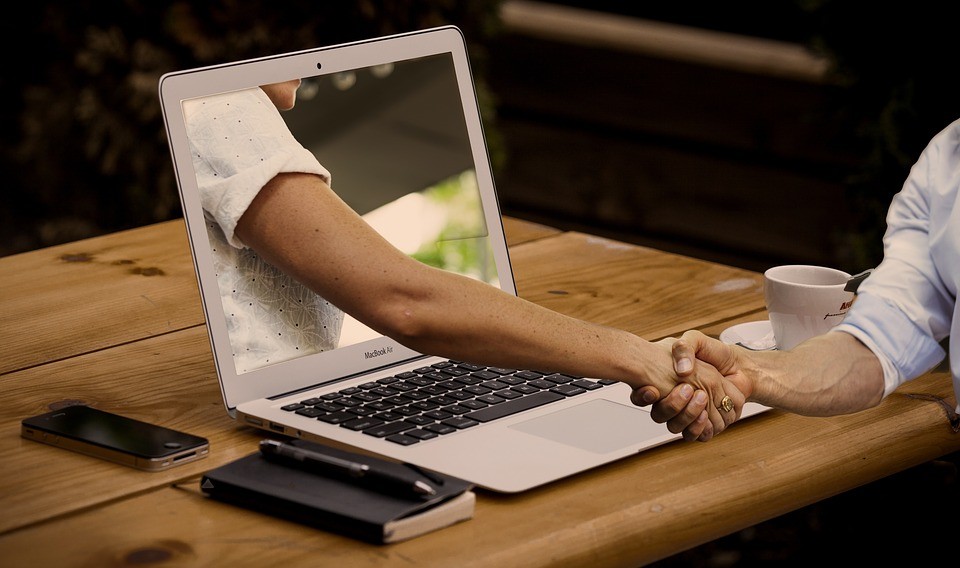 Source: pixabay.com
For Christians, you have two options in Christian Mingle and Christian Café. With Christian Café, you build a profile and can filter your search for matches. You will also have a forum where you can talk with other members. You have to pay to do anything more than making a profile, but it is one of the lesser expensive sites available. Christian Mingle is not as well-known as Christian Café. It works like Plenty of Fish, asking for your personal preferences beyond religious affiliation.
When You Want The Woman To Make The First Move
Women, if you are hesitant about unlimited messaging and being overwhelmed by matches, think about joining Bumble. This is an app that waits for you to make the first move. When you are matched based on your profile, you have 24 hours to send a message to the match before it disappears. You can communicate once you send the first message, but this eliminates unwanted matches and unsolicited interactions. Bumble is also free to use, but a paid membership will let you extend the 24-hour clock if you're waiting on a response from a match.
When You're Ready To Find The One
Finally, let's look at the dating sites best for people who are ready to tie the knot. You want a relationship, a romance, and your end goal is to get married. This means you probably want to narrow your search and lean on experts to match you properly. You'll pay a bit more money because you know the value that a dating site will bring you. That's why you will trust either Match.com or eHarmony.
Match.com is probably the most well-known online dating site. It's also the oldest, launched back in 1995. It's free to make a profile, but you have to pay if you want to chat with any of your matches. With Match.com, your profile is what makes you stand out. You get up to 26 pictures and are asked to answer questions about yourself and your partner preferences. Match.com is safe to use and allows you to talk anonymously with your matches, so you don't have to give away any personal contact information until you are ready.
eHarmony joined the online dating scene in 2000, not far behind Match. But where Match relies on written in answers to questions to help with the matching process, eHarmony has perfected a matching quiz that will break down what you need and want from your partner. As far as compatibility goes, eHarmony boasts that they will know you best. The personality test is pretty long, and eHarmony is by far the most expensive option, but it is also the most detailed. You can ask your match pre-arranged questions before you start chatting to get to know them a little better.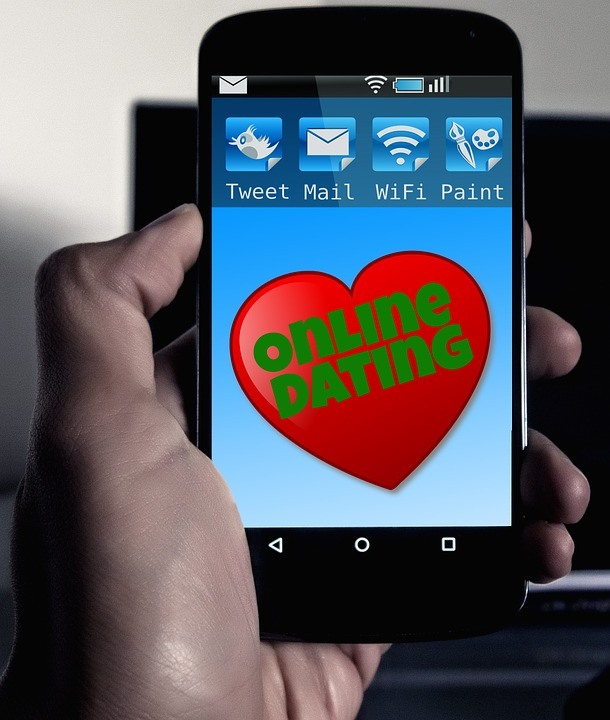 Source: pixabay.com
It might be best put this way: Match.com wants to find you a date, but eHarmony wants to find you a spouse.
There are many more dating sites and apps not listed in this article. You could search for dating apps on Google all day long. But at the end of the day, you have to put in the work for a good relationship. Dating sites and apps are only tools for connection. For lasting love and affection to grow, you have to spend real time with the person you are matched with. Take things off of the internet and into the real world with dates, meeting each other's family, and building a life together. With some of these apps, it can be really easy to be tempted to keep all of the communication online. Don't let that temptation keep you from the relationships you are looking for.
If you have any questions about dating or how to interact on dating sites and apps, a counselor can help. At ReGain, chat therapy is available for singles and couples to talk about relationship issues and get their questions answered by a real therapist or counselor. You will have access to a secure chat room that you can access 24/7 to message the therapist you are matched with. Because the therapy isn't in real time, you can ask your questions whenever is convenient for you. To get started using ReGain, go to www.regain.us/start to answer some simple questions that will match you with an appropriate therapist. You don't have to navigate the dating world alone. Whether you're on dating apps or not, therapy and counseling are great tools to help you build your confidence and put your best foot forward when starting new relationships.
---
Previous Article
Not Interested In Dating? 12 Possible Reasons Why
---
Next Article
First Date Tips to Help You Land A Second Date
---
The information on this page is not intended to be a substitution for diagnosis, treatment, or informed professional advice. You should not take any action or avoid taking any action without consulting with a qualified mental health professional. For more information, please read our
terms of use.