What You Should Know About Telephone Counseling Therapy (And Who it's Good For)
Updated April 01, 2020
Reviewer Karen Devlin, LPC
Introduction
If you've been putting off taking care of your mental health-related needs because you don't have time to make an appointment, let alone visit a therapist's office, luckily, there are still alternative options to take care of these important needs. Today's options for taking part in therapy sessions have gone digital, and mental health clients have more options than ever before for taking part in distance therapy.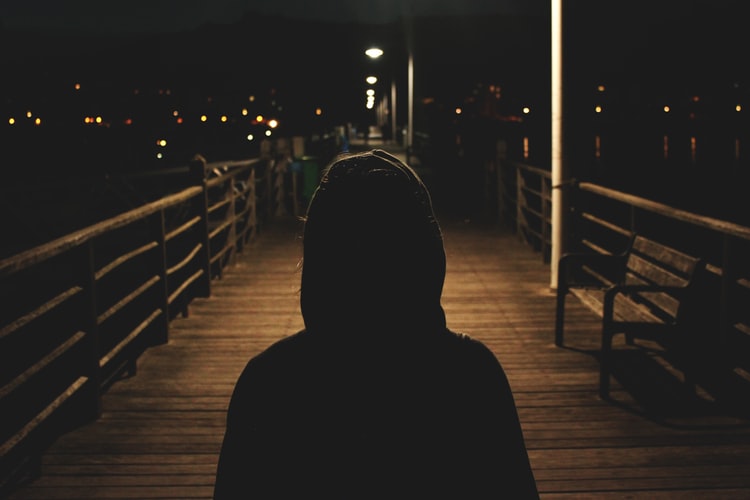 Source: unsplash.com
Many people realize the concept of attending therapy counseling sessions online. Another popular component of online therapy (also known as distance therapy) is telephone counseling services. In this article, we talk about how free telephone counseling hotlines and subscription-based phone counseling services are closing the therapy gap for today's mental health clients.
Who Provides Free Telephone Counseling Services?
You might wonder "who provides telephone counseling services or where to find telephone counseling jobs. There are several ways that clients seeking phone support can get telephone counseling services. Free telephone counseling services are often provided by national hotlines and other public service organizations.
An example of two well-known free phone counseling hotlines are those operated by the National Suicide Hotline Lifeline that provides advice, resource, and referral for troubled users. Another popular example is the Domestic Violence Hotline that provides support, resources, and referrals for domestic violence victims and abuse survivors.
The National Suicide Lifeline and the Domestic Violence Hotline provide critical services to individuals in crisis who aren't sure of what next steps to take and may feel like they have nowhere else to turn. They staff these public service hotlines with expert support professionals 24 hours a day proficient at providing mental health-related advice and referral for people who are experiencing a crisis.
The goal of free counseling services is to help members of the community who are suffering from domestic violence or mental health-related issues to find support and learn how to gain access to support resources in their local area. National support hotlines and crisis hotlines are typically available by phone 24 hours a day.
Popular online counseling services that provide free listeners and expert coaches are 7 Cups of Tea and similar services that provide free 24-hour online support for people in crisis who need a helping hand.
Counseling services by phone are typically available anywhere you have a phone connection at any time of day or night. Telephone counseling services provide mental health clients with another avenue to reach licensed therapists and expert coaches from the privacy of their home or office. A quick Google search can help professionals find telephone counseling jobs.
Subscription-Based Phone Counseling and Therapy
Another option for getting telephone counseling is to use a subscription-based online therapy service. You may have already heard of popular online therapy services like BetterHelp.com and ReGain.US. Subscription-based therapy services like these provide access to critical mental health counseling and other related support services for a set fee that is charged by the week, month, or other designated time frame.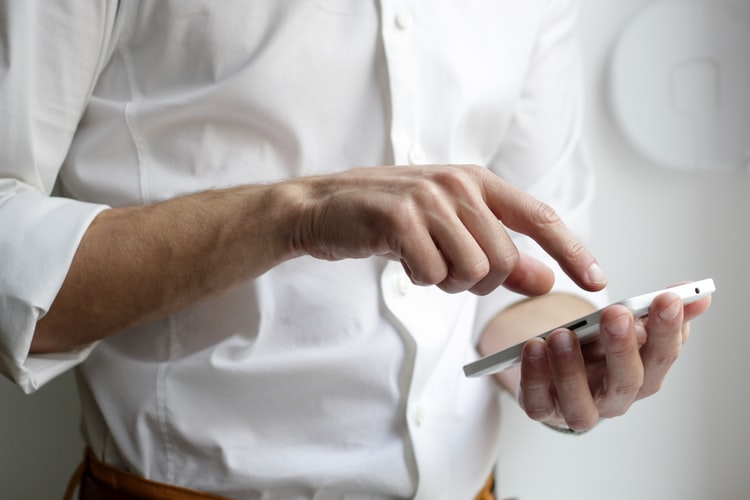 Source: unsplash.com
The fees charged for subscription-based therapy are substantially lower than traditional in-office therapy sessions. For example, in the United States, in-office therapy sessions typically range from $65.00 an hour to as high as $200.00 an hour. The rate is normally on the higher end of the spectrum for specialized sessions or in cities and states with high costs-of-living.
Locations that customarily have higher costs of living that transfer that costs into therapy bills through reasonable and customary therapy fees. Online therapy sessions are substantially less than in-office therapy and range from $35.00 a week to $99.00 a week for unlimited messaging sessions with licensed and board-certified sessions.
When you compare the time spent in online therapy to the cost of in-office therapy, the financial benefits are obvious. Time savings are clear, as appointments are available twenty-four hours a day. Cost savings are clear in weekly payments and savings on gas and other expenses that relate to an in-office therapy commute.
While some benefits of phone counseling and online therapy are obvious, there has been some debate about whether phone counseling or online therapy sessions can standalone or if a combination of in-office therapy with online solutions will yield the best results.
Subscription-based therapy services provide clients with access to expert coaches and licensed counselors who are board-certified to practice within their state of residence. There is a difference in the level of guidance and support that coaching and niche-based experts can provide, versus the services that licensed professionals can provide through distance therapy.
Understanding Distance Therapy
Distance therapy is a therapy that involves virtual contact to get services like counseling and other telehealth services in a virtual contact environment instead of the usual in-person contact. Phone counseling is one form of virtual contact therapy for mental health clients and licensed therapy providers to engage in virtual counseling sessions. Other forms of distance therapy include audio sessions via therapy platform or phone, SMS messaging, and video chat.
Typical distance therapy sessions can last anywhere from fifteen minutes to one-hour sessions. The number of sessions and the duration of sessions are up to the discretion of the client and the therapist. Distance therapy sessions are highly flexible, with board-certified therapists available online and by phone24 hours a day. This makes scheduling phone therapy sessions a breeze for clients who keep odd hours or who work non-traditional shifts.
Phone counselors intend telephone therapy services to act as non-emergency services only. People are in the midst of dangerous situations, having suicidal thoughts or in danger of other types of imminent harm should contact their local authorities or visit their local emergency room to get immediate support.
Who is Distance Therapy Good For?
Now that you understand that distance therapy isn't intended for emergency use, you may wonder who distance therapy can benefit. The following is a breakdown of who uses distance therapy and how they benefit from attending therapy from the privacy and comfort of their own homes.
Individuals in Crisis
People who are feeling emotionally overwhelmed and aren't sure where to turn often reach out to free or subscription-based counseling services to get support. Most times, people are just looking for another point of view or human contact with another person to reassure them they can resolve the issues that are facing.
Individuals use free phone counseling and subscription-based therapy to gain insights into personal behaviors, relationships, and to learn about other support options and services that they can use to mitigate their mental health-related issues.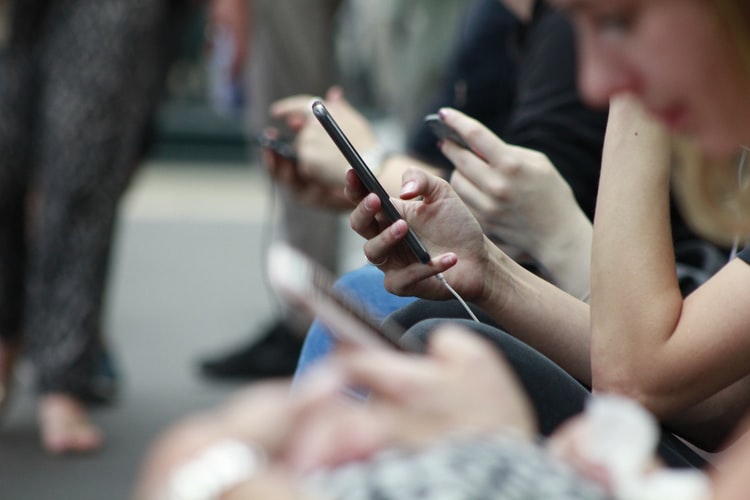 Source: unsplash.com
People who are suffering from anxiety, depression, post-traumatic stress disorder (PTSD), and other chronic mental health-related conditions often reach out for phone support during times of crisis, confusion, or overwhelm to get advice or reminders on how to regain their composure in-between therapy sessions or other medical appointments.
Dating and Married Couples
Couples in crisis often reach breaking points in their relationships that can benefit from the confidential discretion and guidance of a neutral third-party. As individuals, couples can contact phone therapists to have sessions that help them keep their lives and their relationships on track.
Today's couples don't have to leave home to learn how to deal with the stress of heated arguments, financial disagreements, or to learn better communication skills. Thanks to distance therapy options like telephone counseling therapy, couples can get support from the comfort of their own homes for solving everyday life and relationship challenges.
Families in Distress
Many people don't think of families as the first thought when it comes to phone therapy or online therapy. Today's distributed families can now login or call into online therapy platforms and gain professional advice and insight into family issues and learn how to resolve family dramas from afar.
Families can now call in (or login) using conference-based audio, video, and phone systems to connect with relatives across the country and solve important family dramas - in a healthy way. Family members also have the option to take part in individual therapy sessions to gain deeper access to their behaviors and outcomes to improve the quality of their lives.
Final Thoughts
Now that you understand the basics of how telephone counseling services work, feel more confident when deciding to pick up the phone and reach out for help. Remember that you are not alone and online phone counseling sessions aren't always limited by income. There are options for free and reduced cost phone counseling sessions online. A quick Google search will probably yield the best results.
For those seeking subscription-based counseling services for ongoing sessions, leading therapy providers for individual and relationship therapy like ReGain.US offer reasonable and affordable therapy options that start as low as $40.00 per week for unlimited sessions. Unlimited therapy options provide real-time communication with licensed and board-certified therapists via email, chat, SMS messaging, and video options.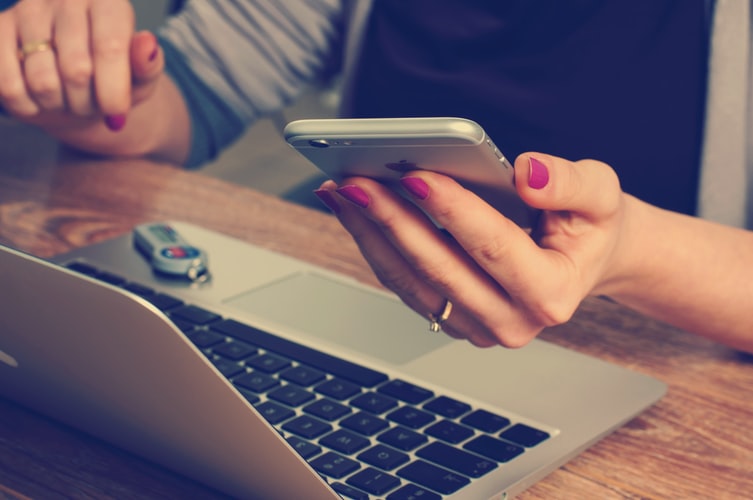 Source: unsplash.com
FAQ's (Frequently Asked Questions)
How can telephone counseling help your mental health?
It's essential to speak to a therapist to maintain your mental health. Healthcare in this country doesn't necessarily offer many options for affordable therapy. However, telephone counseling is a great way to receive treatment for many conditions such as depression, anxiety, PTSD, and more. You can access telephone counseling in many different ways, and one of them is on mobile apps. With telephone counseling, you get access to an online therapist via phone. It's also a form of internet counseling or online counseling. In between telephone sessions, you have unlimited messaging with your online therapist, and they must keep your information completely confidential due to the privacy policy held by the therapy website they work with. The privacy policy with telephone counseling is quite strict; a privacy policy is implemented to ensure that you feel safe in your therapeutic relationship. So, whatever you say to your therapist is confidential unless you intend to harm yourself or others.
Telephone counseling can help with your mental health because it's an easy way to see a therapist without actually "seeing" them. It's flexible and you can build it around your busy schedule. You can speak with a telephone counselor from your home or on a work break, and you know that you can rely on that person. They'll be on the other side of the phone listening to you, and knowing that someone is listening and cares can help your mental health.
FAQ's (Frequently Asked Questions)
Is telephone counseling effective?
According to the American Psychological Association study shows, studies are showing that telephone counseling can significantly improve people's health. Specifically, their mental health. There have been many studies that indicate that it is indeed valid. One of the reasons that telephone therapy is effective is because of the component of unlimited messaging; you talk to them on the phone at scheduled times, but in between sessions, you can contact them. Unlimited messaging is an incredible resource because you don't feel disconnected from your provider and can express yourself at any time. With online counseling, the health services you receive are quality, and you'll be able to use unlimited messaging to touch base with your counselor exactly when you need it. That's why it's so effective; it's not just during one session, and you can use it throughout your therapeutic relationship. In online therapy, one of how you receive treatment is ongoing, as opposed to just during the session.
How do you know when you need to talk to a therapist?
One of the signs that you need to talk to an online therapist or counselor is that your emotional state impacts your quality of life, and you can't function optimally. It could be that you're struggling with a mental health condition like anxiety and are having symptoms like panic attacks, or it could only be that there are life issues that you can't seem to work through yourself. Talking to a telephone counselor can help you navigate through any issues that arise in your life. You don't have to go through the hard stuff alone. It's important to reach out and talk to someone, and an online counselor can help. You don't need to be in a crisis to receive counseling. Sometimes, it could be that you want to vent. If you need someone to vent to, a telephone counselor is a great person to have. If you're interested in seeing a professional remotely, it doesn't necessarily have to be on the phone. There are many forms of online therapy you can receive, and telephone counseling is just one of them.
What can telephone counseling help you with in your life?
You can talk to a telephone counselor about relationships, depression, anxiety, trauma history, coping with executive functioning issues, stressors at work or school, parenting struggles, and more. You can use your counseling sessions for whatever you need; it all depends on you and what you'd like to accomplish.
How many sessions of telephone counseling do you need?
According to a study from the APA, four sessions of telephone counseling were enough to help people. But like with any therapeutic relationship, you can decide on how long you want to be in counseling for depending on your needs. So, figure out what works for you and see a counselor.
Contact a ReGain.us professional to learn how to get started with affordable telephone counseling services or online therapy options.
---
Next Article
Should I Use Free Grief Counseling Near Me? Is It Effective?
---
The information on this page is not intended to be a substitution for diagnosis, treatment, or informed professional advice. You should not take any action or avoid taking any action without consulting with a qualified mental health professional. For more information, please read our
terms of use.