Intimate Sexuality: Why Having A Close Sexual Bond Matters In Your Relationship
Updated April 16, 2021
Medically Reviewed By: Karen Devlin, LPC
When you want your relationship with your significant other to be as strong as possible, it's very important to connect on several different levels. If your relationship isn't quite clicking in all areas, then you might find that it will just fizzle out. Not every couple has a good sexual bond, which can negatively impact the relationship in several ways. Intimate sexuality isn't the only thing that matters in a relationship, but it is still very significant. Learning how to build a stronger bond with your partner should involve working on your sexual connection.
Showing Your Partner That You Care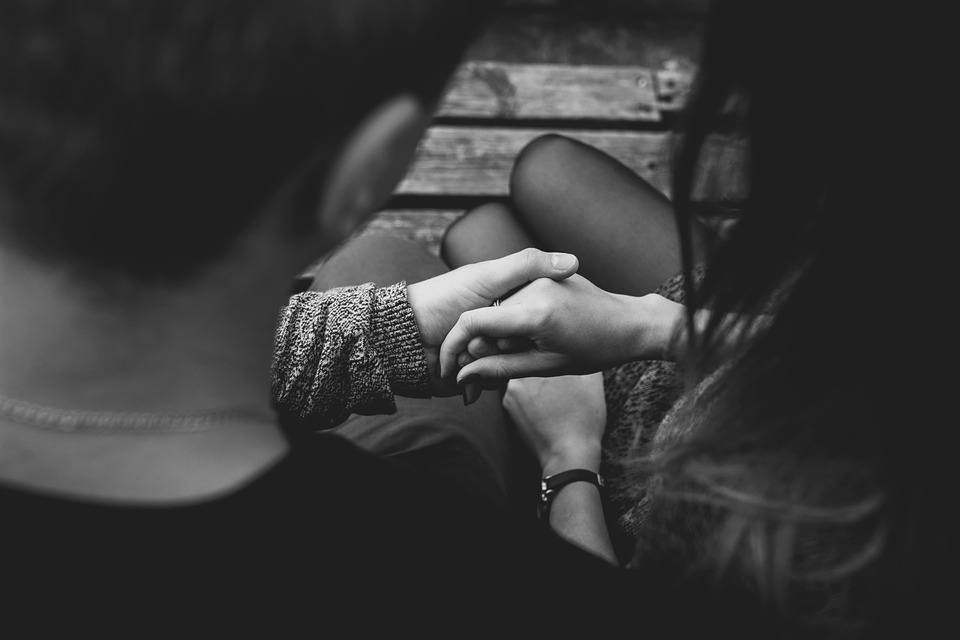 Source: pixabay.com
Perhaps the most important reason you should work on your sexual bond is that you want your partner to know that you care. Of course, some couples who don't have sex are still very healthy. That being said, most people desire a sexual connection, and they want to enjoy the physical affection they receive from their partners. If you aren't connecting on a sexual level, then it might make your partner feel as if you don't care about them as much as you could.
Sex is by no means the only way to show your affection or signal your partner that you care about them. It is simply an important way that many couples use to show their love. After your partner has gone through a hard day at work, it is possible to make them feel better by spending the time to have sex. It might not be practical to have sex every day, but putting some effort into your sex life makes a big difference.
Boosting Confidence and Happiness Levels
Having sex is something that can make people feel happier. This shouldn't come as a surprise, as you know how good sex is and how much most people desire it. It's also true that sexual activity can make you feel like a more confident individual. If your partner has been feeling down lately, then it might be a good idea to put some extra effort into connecting sexually. This could help your significant other feel better, and it will also allow you to enjoy a happier life together.
Couples that spend time connecting sexually are often healthier than those that don't put effort into their sex lives. There are couples who sort of lose track of who they are after having kids and becoming busier with work responsibilities. If you aren't nurturing your sexual bond, then you might not feel nearly as connected or together as you were back when you were more sexually active. Sex is a bonding activity, and it can help you develop a deeper emotional connection.
A Lack Of Intimacy Can Hurt Your Relationship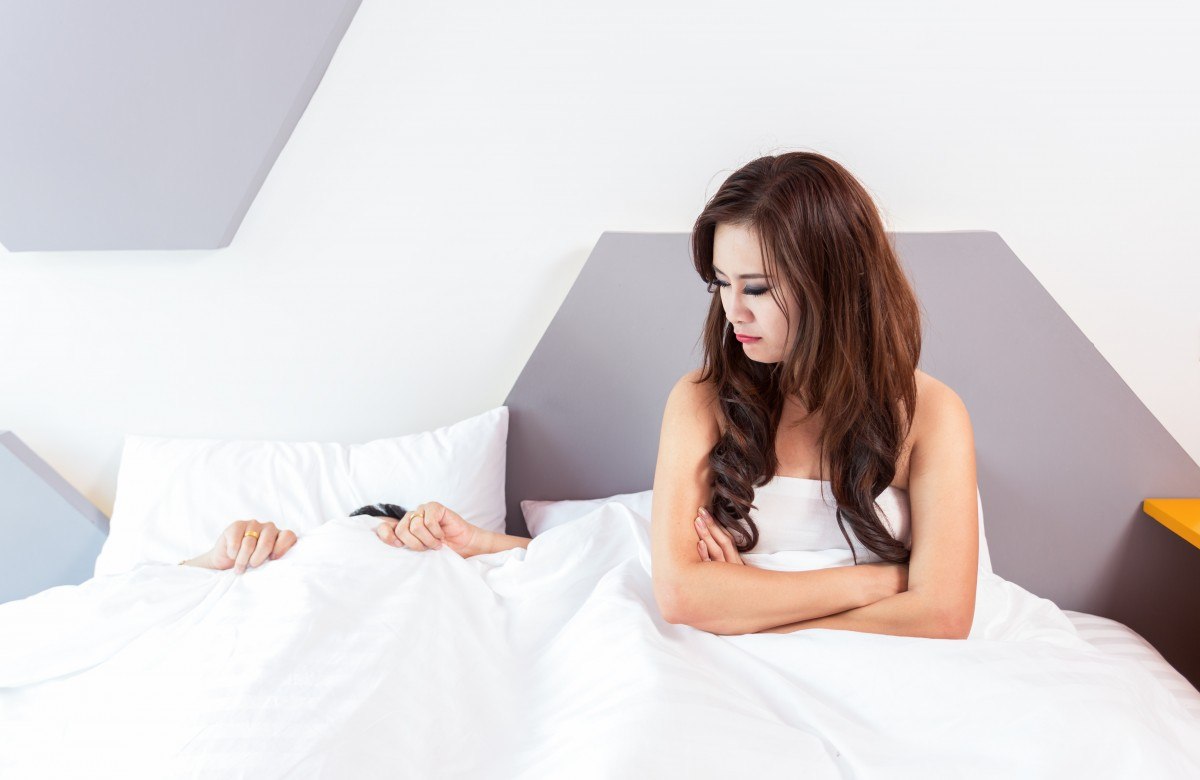 Source: pxhere.com
A lack of intimacy has the potential to hurt your relationship in various ways. If you have not been sleeping together often, you might feel like you aren't very fulfilled. Sometimes this lack of intimacy will cause a partner to stray and seek out sex elsewhere. Not all people are willing to cheat on their partners when their home sex life starts to fizzle, but you need to keep in mind that sexual satisfaction does matter. If your partner doesn't feel like his or her sexual needs are being catered to, you can understand why they might feel disappointed in the relationship.
This doesn't mean that you should have to do things that make you feel uncomfortable, though. Building a strong sexual bond is about learning how you and your partner connect sexually over time. Some people are more open to exploration than others, but it's good to have an open mind about wanting to please each other so long as it doesn't cross boundaries that make you feel uncomfortable. Sex is a crucial part of your relationship, and it can get better the longer you have been together if you're willing to work on it. Some couples let everyday life get in the way, and they stop having sex often at all, though.
Understandably, sex can't always be the main focus of your life. If you happen to have children, they will often prioritize, and you might find that your time in the bedroom is very limited. Even so, you will want to make an effort so that your relationship can be as happy and healthy as possible moving forward. You can do things if you find that your sex life has become boring, too. Certain intimacy exercises for couples can be very beneficial when it comes to nurturing a close sexual bond.
Intimacy Exercises For Couples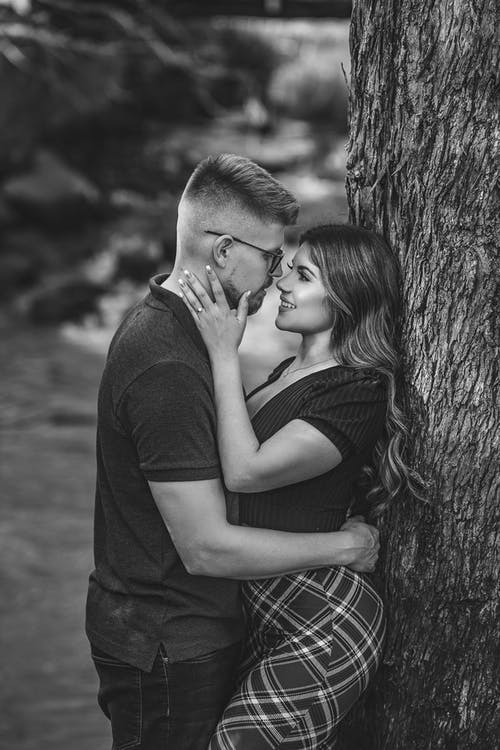 Source: pexels.com
A few simple intimacy exercises might help you reignite a romantic spark that has started to die out. One of the simplest ones that you should consider using is known as conscious sensuality. This is going to involve you taking the time to initiate sensual activity between you and your partner. To start, you want to look into your partner's eyes and breathe deeply together for several minutes. After this, you need to enjoy five minutes of sensual touching, leading to five minutes of kissing. Some couples proceed to sexual activity after the kissing is finished, but you should do what feels natural.
This exercise is useful for couples who feel like they haven't been able to get on the same page sexually, and it can improve intimacy in marriage. It can help to turn you on, and it can also help you commit to finally giving intimacy a chance again. If you don't need help like this, then the exercise might not prove to be as fruitful, but it can still be smart to schedule time to be intimate with one another. Let's look at one other exercise that might prove beneficial as well.
Do you often cuddle with your partner, or has that activity fallen by the wayside as well? If you haven't been cuddling or touching much, then it's easy to see why you aren't having sex often at all. Scheduling time for cuddling and touching your partner before bed can work as a great intimacy exercise. You can try to spend fifteen minutes together each night just cuddling and touching one another. It's fine to set boundaries if there are certain things that you are not comfortable with, but try to open up to the possibility of allowing your partner to explore their desires if it feels natural to you.
These types of exercises are designed to help you get in touch with your sexuality. It can also help you to remember why you fell in love with your partner in the first place. You might have lost sight of how beautiful or handsome your lover is due to the passing of time. Don't let time pass by you by more than it already has. You can start spending time enjoying each other while developing a stronger sexual connection. All that is required is that you commit to the process.
Exploring Fantasies And Other Sexual Desires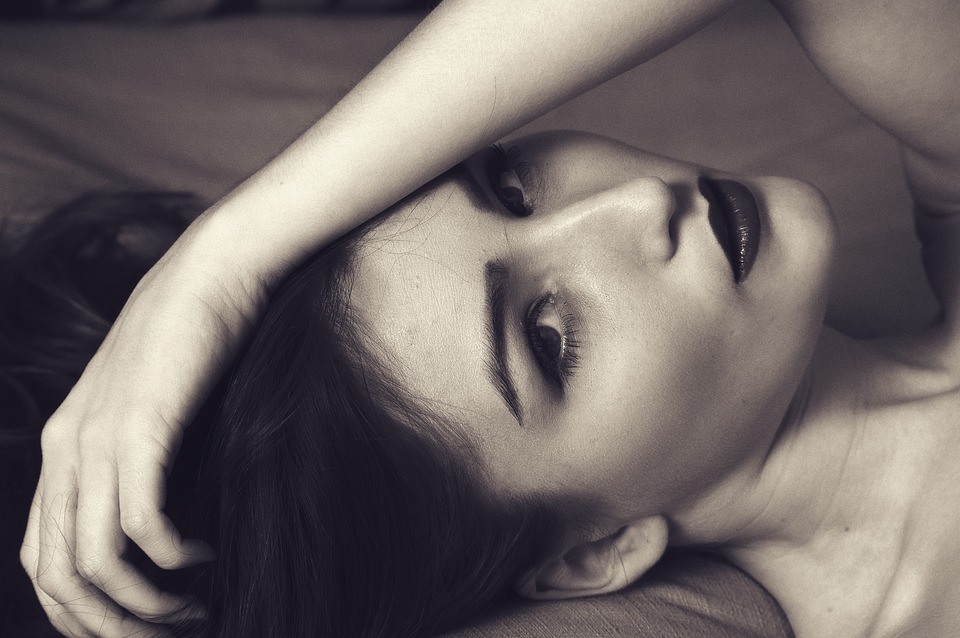 Source: pixabay.com
It should also be noted that some couples have sexual compatibility problems due to not having the same sexual desires or fantasies. You might find that you are very vanilla in your sexual tastes while your partner has some things that they would like to explore in the bedroom. It can be beneficial to consider trying to spice things up if you aren't connecting sexually as much as you would like to. As always, your comfort and consent are important when it comes to anything sex-related. Regardless, you should consider whether this will help your relationship flourish.
Your partner might be interested in something tame to start, such as trying new sexual positions. You might be surprised by how much simply doing things a bit differently can excite you. It might even work nicely to have sex in a different environment than you have been. Couples often book a hotel room for the night because it feels exciting and seems to enhance the experience's sensuality. After considering these standard sexual changes, you might feel bold enough to help each other explore deeper sexual desires or fantasies.
If you can build a really strong sexual connection, you will learn more about one another sexually as time goes on. You might find that your partner is interested in certain sexual roles, such as being dominant or submissive. Others might be interested in the idea of sex toys or roleplaying out particular scenarios. It can feel a bit embarrassing for some to play out situations like this, but you might also find it to be liberating and sexy. Try to open your mind to possibilities if it seems to be important to your partner. The worse thing that can happen is that you find out that it isn't for you.
The benefits of having a healthy sexual relationship are various. If you want to lead a happier life and want your partner to be sexually fulfilled, you can take the time to work on things. Some couples let doesn't come naturally to everyone, but your sexual bond will grow closer over time. It matters when you want a relationship to last, and you should endeavor never to let that sexual flame become extinguished. You don't even have to do things by yourself if you feel like you need help.
Remember That Couples Counselors Can Help
If you or your partner have problems with sex and feel the need to get help, you should know that couples' counselors can assist you. Online couples' counselors will be able to work with you to help you overcome the things holding you back. Not everyone has an easy time opening up sexually, and you might have issues from the past keeping you from expressing your sexuality fully. Working with dedicated professionals online is a great way to deal with this issue.
The best part of working with online couples' counselors is that it is very easy to feel safe talking about these issues. You will be able to work on strengthening your connection in a very discreet way. It's also great that you can get help without having to leave your house. If your sex life needs some help and you want to take your relationship to the next level, you shouldn't hesitate to reach out to dedicated online counselors. They'll always be available to chat when you're in need, and you'll be happy with how natural it feels about talking to them.
---
Previous Article
Fun Sexual Questions To Ask When You're Getting To Know A New Lover
---
Next Article
Reading Erotic Literature Online Might Help Get Couples In The Mood
---
This website is owned and operated by BetterHelp, who receives all fees associated with the platform.
The information on this page is not intended to be a substitution for diagnosis, treatment, or informed professional advice. You should not take any action or avoid taking any action without consulting with a qualified mental health professional. For more information, please read our
terms of use.