I'm Not Sure About How To Make My Boyfriend Want Me Sexually: Navigating Uneven Sex Drives
By: Corrina Horne
Updated July 05, 2021
Medically Reviewed By: Laura Angers
Sex is often portrayed as a man's favorite pastime and an unfortunate obligation for women. This can be seen in plenty of television and film but is often perpetuated in articles about sex, marriage, and relationships. Despite the pervasive nature of this myth, men and women do not, by default, fall into sexual maniac and prude camps, and plenty of relationships struggle with uneven sex drives, wherein a male in the relationship is less interested in sex than his partner. What do you do when you and your partner have different and even contradictory sex drives?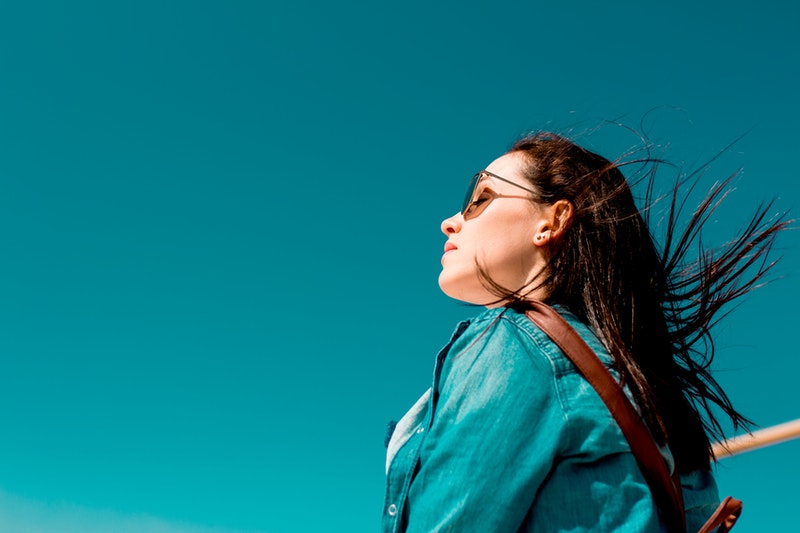 This website is owned and operated by BetterHelp, who receives all fees associated with the platform.
Source: pexels.com
The Myths of Gender Sex Drives
There is a persistent idea that all men love and crave sex as much as they can get, with as many women as they can get, while women love and see sex as a necessary evil in their quest to get love. Although the advent of the women's movement, feminism, and the attempted destruction of the false narratives involving gender have worked hard to dismantle the flawed idea that sex drives are powerfully biological and inextricably tied to the sexes, it is still commonplace to assume that "boys will be boys," and slaves to their sexual appetites. In contrast, women will bear the weight of accepting men's needs and suppressing their own.
Despite the narrative, men and women both experience significant differences in their sex drives. Some men do not desire sex as frequently or intensely as the supposed norm, while some women have extremely high sex drives that deviate from the supposed norm. Either sex assuming the other will fit neatly into a stereotypical box is a recipe for disaster, resentment, and confusion, as each individual has unique wants and needs, and each relationship has its own hurdles to overcome and communication issues to work through.
Neither your sex nor your gender definitively determines whether your libido is high or low. Sexual needs and wants change dramatically over time, according to your biology, lifestyle, stress level, and more, regardless of the particular appendage that does or does not rest between your legs.
Navigating Uneven Sex Drives
Recognizing that men and women possess different sex drives is one of the first steps in navigating a relationship marked by different libidos. If you expect your boyfriend to come after you like a dog in heat every single night, and he only initiates sex once per week, you are likely going to feel hurt and unwanted. Instead of relying upon an archaic cultural narrative, speak directly to your partner. Ask if there is some trouble in your relationship or anything he needs to talk to you about. If he does not, try to let go of the notion that your sex life needs to look a certain way and try to enjoy what you do have.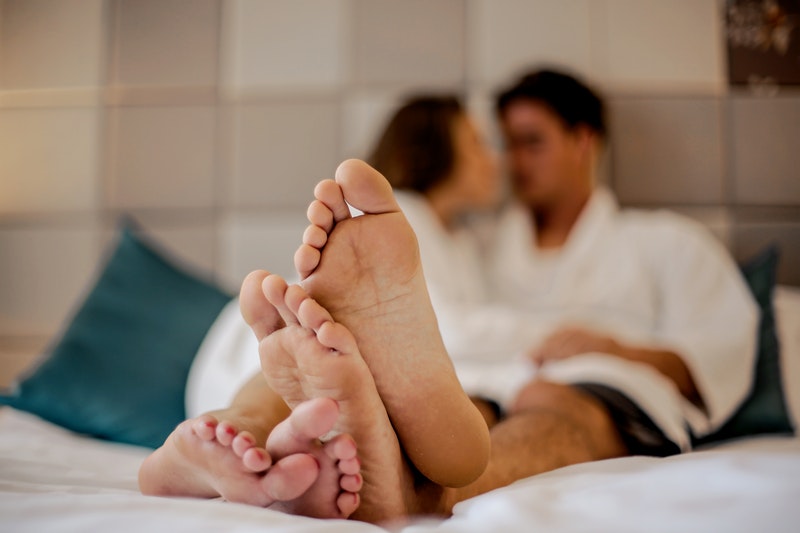 Source: pexels.com
If your boyfriend does not have any issues with your relationship and is not struggling in any way, the next step in communicating is to express your own needs. If you feel sexually unsatisfied, your boyfriend ought to know; after all, he is the person you turn to when you want that particular need fulfilled. Although this is a healthy way to handle having uneven sex drives, make sure you are clear about your needs and what you need to have them met. If you say, "I want to have sex more," your boyfriend could try initiating sex one more time per week when you really meant that you'd prefer to have sex at least 5 times per week. If you say you need more foreplay to have your needs met, and your boyfriend initiates a prolonged kissing session before engaging in sex, without a definite pause for the kind of foreplay you need to experience pleasure, your sexual woes could continue. Be as honest and direct as possible without attacking or blaming your partner.
Engaging in acts that are not actual intercourse can also help bridge some of the gaps. Mutual masturbation, erotic massage, and writing one another sexy notes can all help make up differences in sex drive. If your partner is not interested in sex every day and you are, you can utilize different methods of inviting sexual activity and interactions while giving your partner the space he needs to feel safe and comfortable. You can also explore your sexuality on your own and find new ways of pleasing yourself, to alleviate some of the pressure you may have inadvertently placed on your partner.
When Is Sex Therapy Necessary?
There are certain cases in which therapy is a necessary part of overcoming obstacles. Although sex therapy cannot magically make a libido increase, some men might have a lower sex drive due to factors outside of biology or personality. Some men grew up in extremely repressive households where sexuality was concerned, and any sexual expression can feel like a betrayal of their values. Sex therapists can help work through these issues surrounding sex and can assist couples in breaking down barriers and finding healthy ways to express their sexuality.
When Relationships Fail
In some cases, mismatched libidos can spell the end of a relationship. Although this is certainly not always the case, couples with dramatically mismatched sex drives might find that this particular obstacle is too great to overcome. This can be particularly true if one person in the relationship sees sex as an integral part of bonding and committing to another person. If sex is how you express your love for your partner, for instance, and your partner is only interested in having sex once per week or less, you may feel that you are not being allowed to express your love and affection, and devotion fully. This can become problematic down the road, as you may begin to feel angry and resentful toward your partner.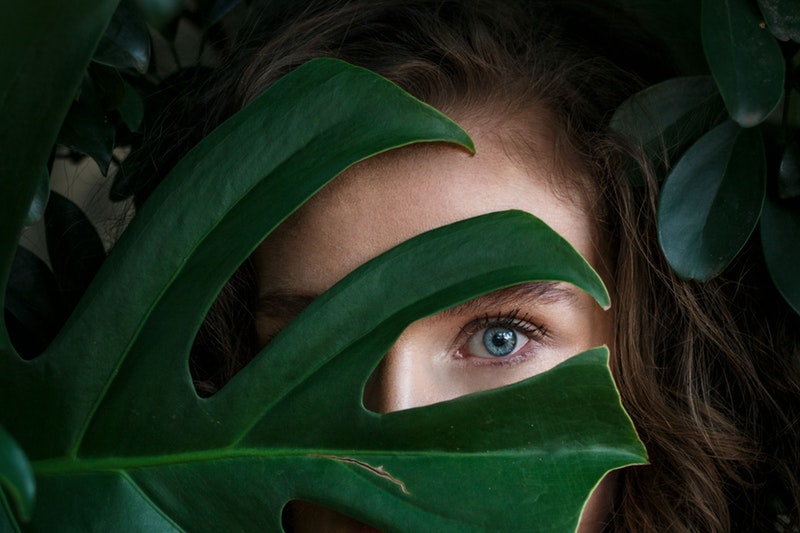 Source: pexels.com
Your higher libido can also be a deal-breaker for your partner. Sexual pressure can be brutal, and if your partner begins to feel as though your interest in sex is veering from expression to pressuring or bullying, your relationship can take an unfortunate turn. Recognizing that you and your partner are different people with different likes and needs is important because it makes sure that you consider your own needs and consider your partner's needs. Unfortunately, in some instances, being considerate of yourself and your partner means going separate ways in the hope that you can each find someone more compatible with you and your needs.
Encouraging Your BoyfriendTo Want You
Sometimes, encouraging your boyfriend to want you is not a matter of going out and buying sexy lingerie or learning a few tricks to pull out the next time you're in bed together. Sometimes, creating sexual tension and interest between you and your partner involves working on your relationship, dedicating more time to one another, and sorting through seemingly unrelated issues. Relationship woes can have a very real impact on the sex drives of both you and your partner, and failing to account for any difficulties the two of you are experiencing could be discounting an important source of tension and disconnect.
In some instances, a long-term relationship stagnates and encouraging your boyfriend to feel attraction and a strong urge for sex involves changing your standard routine. You can do this by deviating from the usual time-if you usually have sex before bed; try starting the morning with a quick romp-or your usual place. Deviating from the norm can make your relationship feel fresh and new again. You can do this by dating one another, giving one another gifts, and learning how to play with one another again, too. In many relationships, libidos shift and change due to lifestyle changes you are going through, such as the advent of a new job with long hours or welcoming a baby into the world. These changes can lower the libido of one or both partners.
In some cases, both of you chasing greater health can prove helpful. If one or both of you have stopped prioritizing your health and well-being, your sex drives could have been negatively affected. Eating healthy food, exercising regularly, and implementing mindfulness practices can all help improve your health and self-esteem and may even give you and your partner both a boost in your sex drives.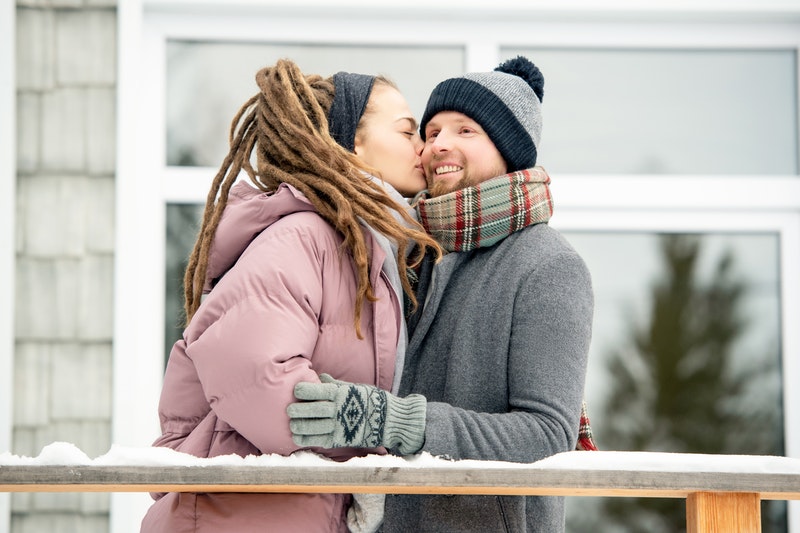 Source: pexels.com
Uneven Sex Drives
Even the most committed relationship will have some bumps in the road, and these bumps must be navigated with your partner, including a change in your libidos or mismatching of your sex drives. Although there is nothing you can do to force your boyfriend to experience an intense attraction to you or desire more sex with you, there are steps you can take to improve your relationship, heighten your communication, and create a more fulfilling sexual environment. Whether you embark on a journey to improve your boyfriend's feelings toward sex or opt to find your own way through your high libido, options are awaiting you, which does not mean losing a relationship.
Sex therapy can be helpful for some couples navigating this difficult time, as can standard couple's therapy. Couples therapy can help the two of you develop better communication skills and can help increase your bond. The therapists available through ReGain.us are qualified to deal with issues unique to couples. They may be able to help you navigate the difficult and uncomfortable avenue involved in having uneven sex drives.
---
Previous Article
How To Get Over An Affair And Strengthen Your Relationship
---
Next Article
How To Become Dominant In A Relationship In A Healthy Way
---
This website is owned and operated by BetterHelp, who receives all fees associated with the platform.
The information on this page is not intended to be a substitution for diagnosis, treatment, or informed professional advice. You should not take any action or avoid taking any action without consulting with a qualified mental health professional. For more information, please read our
terms of use.