How To Start A Conversation On Tinder with A Guy That Swipes Right On You
By Sarah Fader
Updated March 03, 2020
Reviewer Tanya Harell
Dating can be challenging, and finding someone that you connect with can be frustrating. Tinder is an app that people use to find others that they're interested in seeing. It's based primarily on looks. Physical attraction plays a role in dating, but it's important to remember that that's merely an opening when you're looking for someone to pursue romantically. You can be attracted to how someone looks, but that's only the beginning.
Then, you need to get to know who they are. When a guy expresses interest in how you look or another first-impression aspect of who you are, it's a good sign that they want to get to know you better. Now, you may feel that the pressure is on. A guy has acknowledged that he's attracted to you, but what do you say? There are ways to start a conversation with a guy that swipes right on you so that he'll ask you out on a date or vice versa.
Approaching A Guy Who Thinks You're Attractive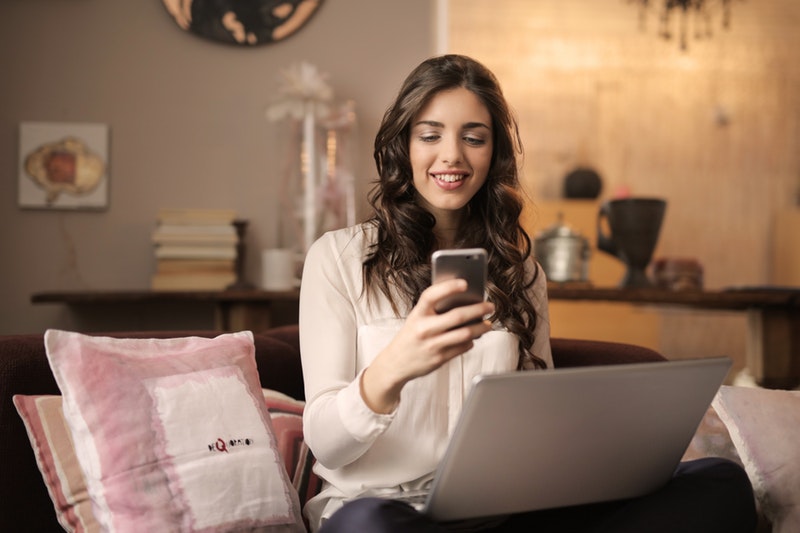 Source: pexels.com
Starting a conversation on Tinder doesn't have to be complicated. You can open with, "Hey, how's it going?" You already know that the guy finds you attracted, so that's a plus; you've already got the upper hand here. Asking how it's going opens up a conversation and allows the guy to let you into his world. You may feel that this question is too vague, and that's fair. Here are some more specific tips to help you start a dialogue with a guy who finds you attractive on Tinder.
Give Compliments
If you look at the guy's profile and his pictures, you can find something to compliment him on. For example, you might see a photo of the guy and his dog on his Tinder profile. It gives you an opening to praise him on being an animal person, and it's an icebreaker, too. If he seems to be someone who likes animals, you can say, "Your dog is so cute! What's their name?" If you see a photo that you like with the guy wearing a particular shirt, you can compliment him on that. It can be as simple as, "I like that picture of you. You're cute." Then, you can ask a question like, "Where was that picture taken?" Compliments are a great way to open up a conversation because they make people feel special and give you something to discuss.
Be A Detective
By looking at someone's pictures, you'll find out things about them. If you survey a guy's gallery on Tinder, you can get some insight into who they are and what they like to do. Maybe the guy has photos of him out on a hike, or there are a lot of vacation photos on his profile. From that, you can see that he's an adventurous type. You can ask him questions about where the images were taken, if he likes to travel, and if so, where he's traveled in the world, or where he'd like to travel in the future. You can look at his photos and find a relevant topic to bring up with him to start a conversation and see what you have in common.
People Like To Talk About Themselves - So Let Them!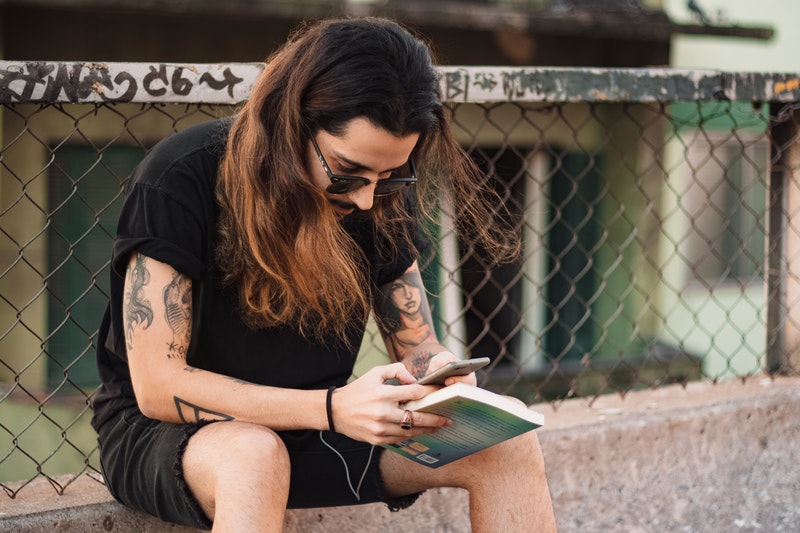 Source: pexels.com
One thing that's for sure is that most people like to talk about themselves. If you ask the appropriate question, a guy will tell you about who he is. Let's say that the guy has a photo of him with a musical instrument. That gives you an opening to ask about something that might be a major passion of his. If you see him playing the guitar, ask how long he's been playing for or what genre he likes to play. If you see a photo of him dressed up for Halloween, you can ask him about the costume. Maybe he dressed up as a character from a movie that you both like, or maybe you don't recognize the costume and want to ask him what it is. Find something you're curious about, and open up a dialogue about it. You never know what interesting information your new guy will reveal.
Keep It Light
Many people go on Tinder to have fun. That's not to say you won't find a serious relationship from someone you meet on the app, but don't start off psychoanalyzing your new love interest. You don't have to go into great detail about your past relationships or talk about serious topics like politics when you're first getting to know someone from Tinder. If it's your first conversation, keep it lighthearted. One thing that's safe to start with is asking someone what they're interested in or what they do for a living. Someone's job will tell you a lot about them. You can ask what made them want to go into that field or if they like what they do. They picked their occupation for a reason, so you can ask them what drew them to the career and gain insight into what drives them.
It doesn't need to sound like a job interview; keep the conversation flowing organically. You can ask them about their favorite books or TV shows, and you can ask if they've ever seen your favorite TV show or movie, and so on. There are countless lighthearted questions that you can ask to get to know a person better. Just remember that you don't have to dig deep and ask personal questions right at first. You're just getting to know this person, so you don't want to overstep their boundaries.
Stay Away From Past-Relationship Questions
You don't want to delve into talking about ex-girlfriends or ex-partners. Not only is it awkward, but it's also not information that you need to know upfront. It's about living in the present. You're getting to know about the guy that you're interested in right now. You don't want to focus on the past. It's is an opportunity to explore likes and dislikes, talk about your families, and so on. Note that the more that you share about yourself, the more likely someone is to open up about themselves, so if you talk about your family, where you grew up, what you're passionate about, what your pet peeves are, or anything else along those lines he'll be likely to reciprocate and share information about himself. Just as there's no need to ask about his exes, stay away from talking about your own. Talking about people that you've ended things with in the past might give off the message that you're not over them, and that can kill a conversation between you and a new love interest quickly.
Ways To Say Hi
You may have a difficult time opening up the conversation and reading a guy, but there are a ton of cute and easy ways to say hello. One of them covered above is, "Hey, how's it going?" Another thing that you can do is ask about how a person's downtime went. For example, you could ask, "How was your weekend?" or "Hope your day is going well! What are you up to today?" Feel free to be flirty or intermittently use emojis to add a personal touch. Open-ended questions are always good. Questions about what someone's up to or what they did that day are superior to questions that only allow the person to give yes or no answers.
Using The Right Photos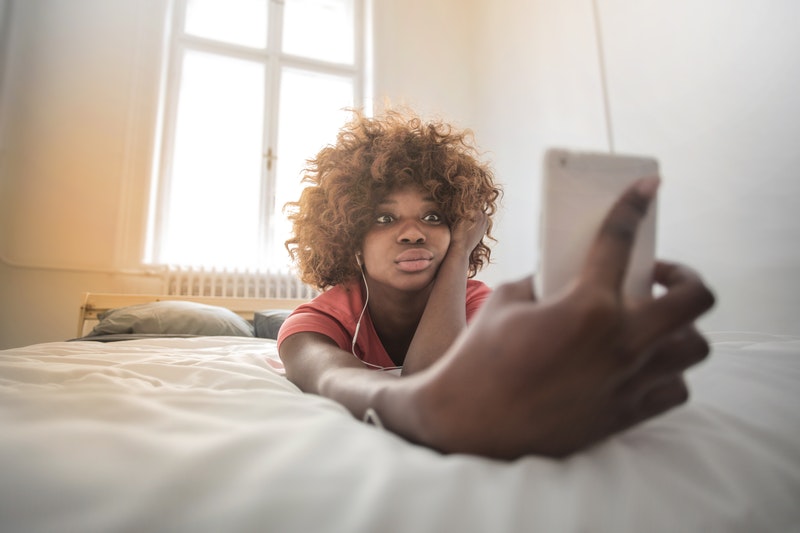 Source: pexels.com
You know that expression, "A picture says a thousand words?" Remember that on Tinder - it's important to post pictures that show who you are as well as what you look like. If you're wearing a hat, standing far away from the camera, or covering your face in photos, he won't be able to see what you look like. It's important to post interesting photos where you're doing something that you love or showing off your smile. If you don't have any photos that accurately showcase your personality right now, there's no shame in asking a friend to have a little photoshoot with you!
The Importance Of Questions
When it comes to getting to know somebody new, asking the right questions is key. First of all, they will care that you want to know more about them. Secondly, you will learn so much new information about your love interest, and you will become closer. Asking questions is integral when you're getting to know someone because the questions you ask are indicative of your interest in that person. The guy is paying attention to the kind of questions you ask him, and through them, he'll be able to see if you're interested in getting to know him as a person. Another factor to consider is you're going to know about them before you meet up for the first time, so you'll have something more to talk about on your first date. By asking thoughtful questions about your new love interest, you are prepping for a great time together.
It's Okay To Be Nervous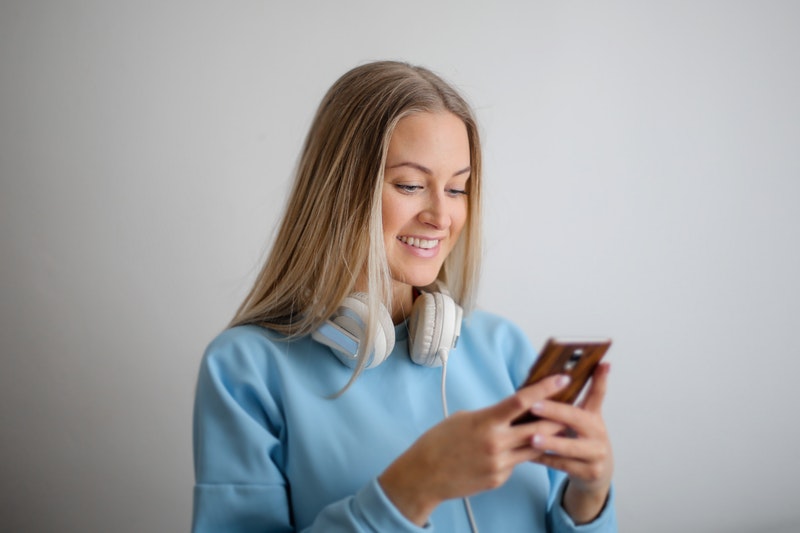 Source: pexels.com
You may feel nervous when you're talking to a guy on Tinder for the first time. Embrace that anxiety, and be honest. Maybe this is the first time that you've tried online dating. You can make a joke about your nervousness. Perhaps you have social anxiety, and you are an introvert. Be honest with a hint of sarcasm. You could say something like, "Normally I hide from people, but you're cool." It's slightly deprecating, but also gets the point across that you find the guy interesting enough to devote time getting to know.
Online Counseling And Dating
Dating isn't easy, but online counseling can help you if you're looking to figure out what your barriers are in your romantic life. Once you do find that person who's special, you might find yourself at an end when it comes to how to keep the partnership going strong, and that's where couples counseling comes in. If you've found that perfect match on Tinder and things are going well, but you've now hit a bump in the road, you can consult a couples counselor. At ReGain, the counselors are trained in navigating communication and intimacy issues with couples, so if you're having trouble with your romantic life, feel free to consult the counselors at ReGain and find someone that's right for you. Relationships can be challenging, but they're also rewarding, so if you're having trouble with online dating, don't give up. Stay true to yourself, and you'll find the right match in the end.
---
Next Article
How To Keep A Conversation Going With A Boy To Get To Know Him Better
---
The information on this page is not intended to be a substitution for diagnosis, treatment, or informed professional advice. You should not take any action or avoid taking any action without consulting with a qualified mental health professional. For more information, please read our
terms of use.