Wedding Anniversary Quotes To Make Any Heart Melt
Updated November 21, 2019
Reviewer Audrey Kelly, LMFT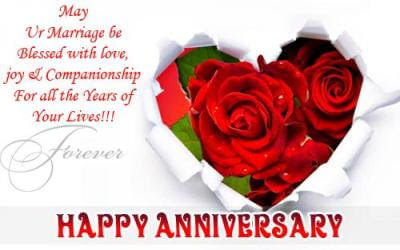 Source: flickr.com
For most people, wedding anniversaries are significant milestones, and is celebrated with much decorum. For your anniversary card, or to use during a speech, here are some of the best wedding anniversary quotes and wishes.
25th Wedding Anniversary Quotes
The 25th wedding anniversary, also called the Jubilee or Silver wedding anniversary, is an important milestone for most couples. Not many marriages last beyond the first ten years, so a quarter of a century together is something to truly celebrate! Here is a selection of suitable quotes for congratulations on the day.
In theory, marriages are made in heaven, but for all intents and purposes, a twenty-five-year long marriage is made by the tireless efforts of an uniquely strong couple
Congratulations for discovering the most sought-after secret - the secret to a happy marriage.
Falling in love takes but a moment, but it takes a lifetime to proof that love is forever.
May the next 25 years be as successful and filled with love as the first 25 years were.
Your marriage is like a bespoke vintage wine - it gets better with age.
Love and romance in novels don't tell of the hard work a long, good marriage takes. Thank you for all the work you put into ours.
Grow old with me! The best is yet to be.
― Robert Browning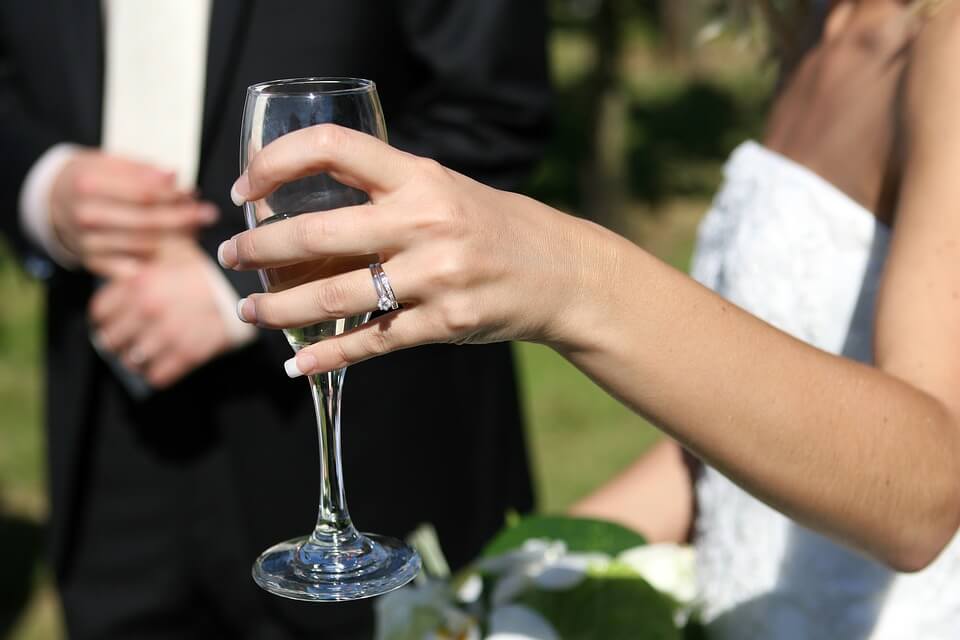 Source: pixabay.com
I love you, and I will love you until I die, and if there is life after that, I'll love you then. ― Cassandra Clare, City of Glass
I no longer believed in the idea of soul mates, or love at first sight. But I was beginning to believe that a very few times in your life, if you were lucky, you might meet someone who was exactly right for you. Not because he was perfect, or because you were, but because your combined flaws were arranged in a way that allowed two separate beings to hinge together.
― Lisa Kleypas, Blue-Eyed Devil
A friend is someone who knows all about you and still loves you. Thank you for still being my best friend like that.
― Elbert Hubbard (Adapted)
The best love is the kind that awakens the soul and makes us reach for more, that plants a fire in our hearts and brings peace to our minds. And that's what you've given me. That's what I hope to give you for the next 25 years, and longer.
― Nicholas Sparks (Adapted)
They didn't agree on much. In fact, they didn't agree on anything. They fought all the time and challenged each other every day. But despite their differences, they had one important thing in common. They were crazy about each other.
― Nicholas Sparks, The Notebook
When love is not madness it is not love.
― Pedro Calderón de la Barca
The idea, you know, is that the sentimental person thinks things will last while the romantic person has a desperate confidence that they won't. Thank you for turning me from a romantic to a sentimental person.
― F. Scott Fitzgerald, This Side of Paradise (Adapted)
I wonder how many people don't get the one they want but end up with the one they're supposed to be with.
― Fannie Flagg, Fried Green Tomatoes at the Whistle Stop Cafe
50th Wedding Anniversary Quotes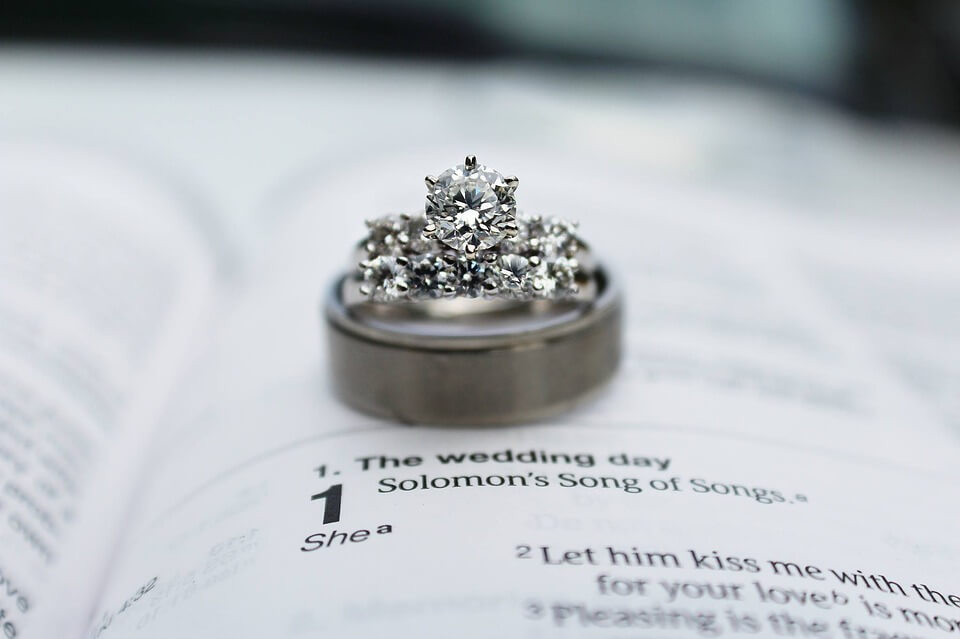 Source: pixabay.com
Also called Golden, the 50th wedding anniversary is as important, if not more than the very first one. Here are some touching quotes for celebrating a special day.
It isn't possible to love and part. You will wish that it was. You can transmute love, ignore it, muddle it, but you can never pull it out of you. I know by experience that the poets are right: love is eternal.
― E.M. Forster, A Room with a View
Romance is the glamour which turns the dust of everyday life into a golden haze. Thank you for keeping our romance alive.
― Elinor Glyn (Adapted)
You claim a special place in my heart, one I'll carry with me forever and that no one can ever replace.
― Nicholas Sparks, Dear John (Adapted)
The heart is an arrow. It demands aim to land true. Your aim was impeccable 50 years ago.
― Leigh Bardugo, Six of Crows (Adapted)
It's nonsense to think of friendship and romance as being different. They're not. They're just variations of the same love. Variations of the same desire to be close.
― Rachel Cohn, Naomi and Ely's No Kiss List (Adapted)
Yes, I decided, one can truly change. Time has taught me much about myself, and a few universal truths. I learned, for instance, that while wounds can be inflicted easily upon those we love, it's often much more difficult to heal them. Yet the process of healing those wounds provided the richest experience of my life, leading me to believe that while I've often overestimated what I could accomplish in a day, I had underestimated what I could do in a year. But most of all, I learned that it's possible for two people to fall in love over and over again, no matter how many disappointments are between them.
― Nicholas Sparks, The Wedding (Adapted)
Poetry Speaks the Language of The Heart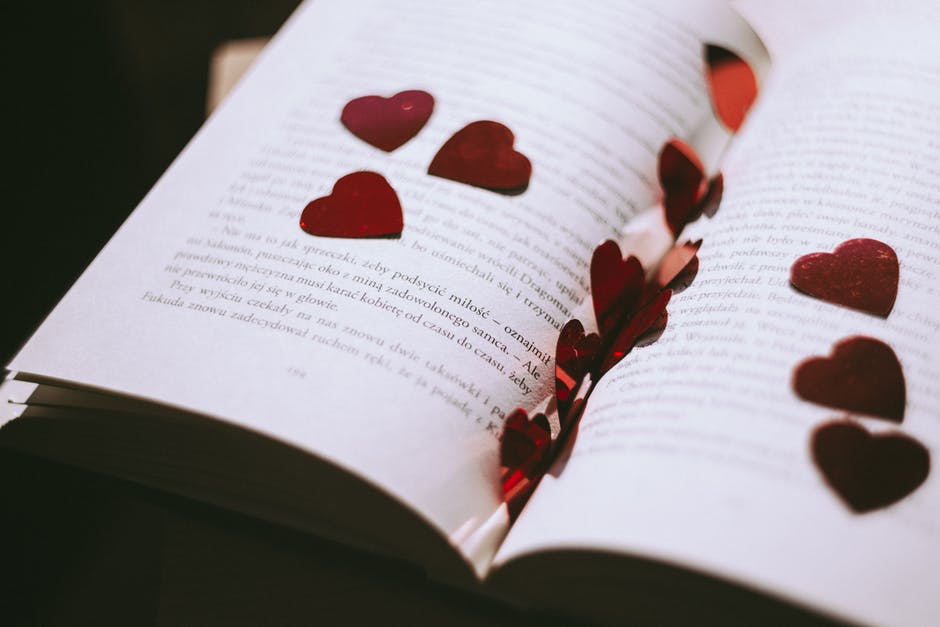 Source: pexels.com
Rise Up and Salute the Sun
Laugh, I tell you
And you will turn back
The hands of time.
Smile, I tell you
And you will reflect
The face of the divine.
Sing, I tell you
And all the angels will sing with you!
Cry, I tell you
And the reflections found in your pool of tears -
Will remind you of the lessons of today and yesterday
To guide you through the fears of tomorrow.
― Suzy Kassem, The Writings of Suzy Kassem
I'm growing fonder of my staff;
I'm growing dimmer in my eyes;
I'm growing fainter in my laugh;
I'm growing deeper in my sighs;
I'm growing careless of my dress;
I'm growing frugal of my gold;
I'm growing wise; I'm growing - yes, -
I'm growing old. But I will never grow tired of you.
― John Godfrey Saxe (Adapted)
You're the only friend I need
Sharing beds like little kids
And laughing 'til our ribs get tough.
But that will never be enough.
I need to grow old with you.
― Lorde, Lorde - Pure Heroine Songbook (Adapted)
Happy Wedding Anniversary Quotes
Chains do not hold a marriage together. It is threads, hundreds of tiny threads, which sew people together through the year
- Simone Signoret
Love grows more tremendously full, swift, poignant, as the years multiply.
- Zane Grey
May you live as long as you wish and love as long as you live.
- Robert A. Heinlein
We are not the same persons this year as last; nor are those we love. It is a happy chance if we, changing, continue to love a changed person.
- W. Somerset Maugham
There is no more lovely, friendly and charming relationship, communion or company than a good marriage.
- Martin Luther
Let the wife make the husband glad to come home and let him make her sorry to see him leave.
- Martin Luther
Marriage is a coming together for better or for worse, hopefully enduring, and intimate to the degree of being sacred.
- William O. Douglas
More marriages might survive if the partners realized that sometimes the better comes after the worse.
- Doug Larson
May this marriage be full of laughter, our every day in paradise.
- Rumi
When marrying, ask yourself this question: Do you believe that you will be able to converse well with this person into your old age? Everything else in marriage is transitory.
- F Nietzsche
Funny Wedding Anniversary Quotes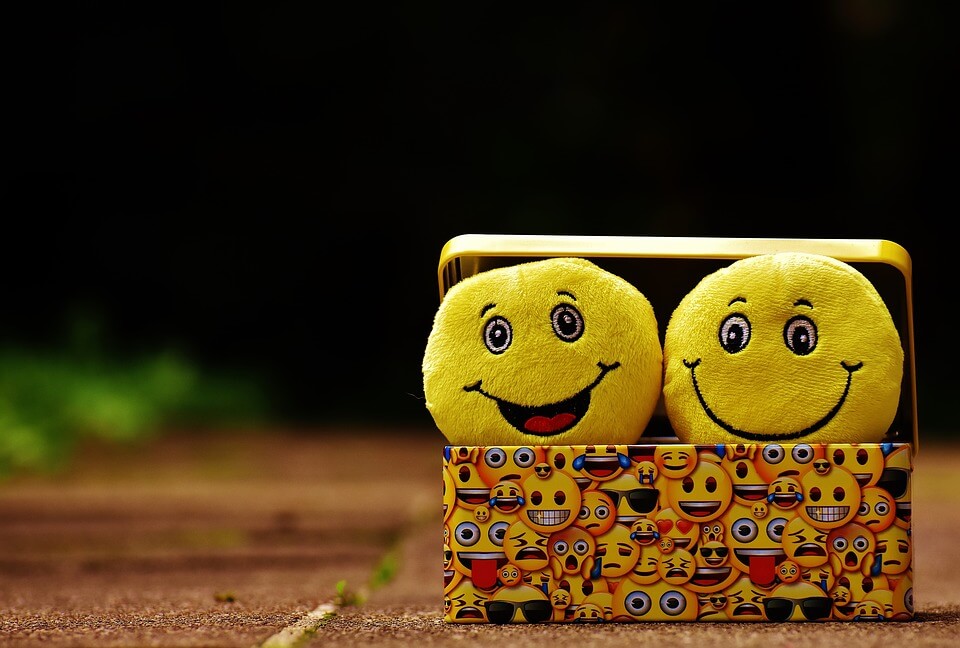 Source: pixabay.com
A wedding anniversary is the celebration of love, trust, partnership, tolerance and tenacity. The order varies for any given year.
- Paul Sweeney
Some people ask the secret of our long marriage. We take time to go to a restaurant two times a week. A little candlelight, dinner, soft music and dancing. She goes Tuesdays, I go Fridays.
- Henny Youngman
I've been in love with the same woman for forty-one years. If my wife finds out, she'll kill me.
- Henny Youngman
Married people from my generation are like an endangered species!
- Patrice Leconte
My most brilliant achievement was my ability to be able to persuade my wife to marry me.
- Winston Churchill
By all means, marry. If you get a good wife, you'll become happy; if you get a bad one, you'll become a philosopher.
- Socrates
An ideal wife is any woman who has an ideal husband.
- Booth Tarkington
Marriage and Couples' Therapy
If your relationship needs some hard work, consider doing it online in the privacy and comfort of your own home. ReGain's registered therapists are exclusively qualified to deal with any relationships or personal problems you may experience.
---
Previous Article
The Signs Of A Rebound Relationship To Watch Out For
---
Next Article
Are You Wondering, "Is It Normal To Still Love My Ex?"
---
The information on this page is not intended to be a substitution for diagnosis, treatment, or informed professional advice. You should not take any action or avoid taking any action without consulting with a qualified mental health professional. For more information, please read our
terms of use.