80 Beautiful Things To Say To A Girl To Make Her Smile
Updated October 15, 2021
Medically Reviewed By: Lauren Guilbeault
"Making your girl smile is worth a lot in a relationship. Women love to be loved and one way to help them capture that feeling is by making them smile. It doesn't have to come from a joke or a silly act, it can come from sincere words professing your love to a beautifully crafted card. Do things that come from the heart, show effort, and let her know you love her. That will give her a smile every time." - Dr. Wendy Boring-Bray, DBH, LPCC
Every beautiful girl loves to hear beautiful sentiments. Sweet sayings can come from many different sources. Poems, lyrics, quotes from books or movies, and greeting cards are just a few places to get some inspiration for what you can say to a girl to make her smile.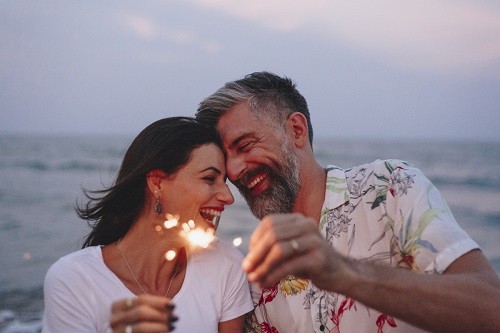 This website is owned and operated by BetterHelp, who receives all fees associated with the platform.
Source: rawpixel.com
Once you find the right words, you can write them in a note, send them to her in a sweet text (maybe even with an emoji, depending on your texting style), sing her a sweet verse, or accompany your sentiments with a gift of flowers or chocolate for an extra delightful surprise. Choose your romantic quote or phrase wisely, and be sure that it's genuine.
The right words, said in just the right way, spoken or provided in a sweet text at the right time, and conveyed with the right heart will put your special girl on top of the world. When you love someone, you want them to feel good, and words are one way to make that happen.
The longest longitudinal study on adult health shows that people who are happy and have love in their lives are healthier and live longer than those who are lonely. The Harvard Study of Adult Development began tracking the health of 268 Harvard sophomores during the Great Depression in 1938. Over the years, researchers analyzed their successes and failures in their marriages and careers.
The study showed overwhelmingly that people who were the most satisfied with their relationships during the season of middle age were the healthiest at the age of 80. What seems like a simple cute and sweet text or sentiment at the moment might actually mean a lot more long-term. Of course, saying nice things to the one you love is important in any interpersonal relationship. You want people to know that they aren't taken for granted, especially your significant other.
In a compelling article from Amherst College, researchers mention communication as the number one way to have a successful relationship. While communication can include plenty of words of affirmation, it also means that you ask questions, share information, be there for your partner, and listen genuinely.
Professor Robert Waldinger said the opposite is also true. In his TED talk, he said, "Loneliness kills. It's as powerful as smoking or alcoholism."
What Waldinger says in his TED talk can imply that saying beautiful things to a girl will make her healthier. While this is not always the case or necessarily true, it can certainly make her happier and feel less lonely. Something like an apology, of course, takes more than romance and speech alone, but if you're there to let your partner know that you love them on a special day (or just because), you're in the right place.
Now that you know that whispering sweet nothings to your favorite girl will make both of you happier, you might be wondering what you can say to her. That's why we compile this list. Some of the love quotes here are cute and sweet, whereas others are deep and romantic. There's something on this list for everyone. Here are 80 of the most beautiful things to say to a girl to make her smile, just in case you are at a loss for words.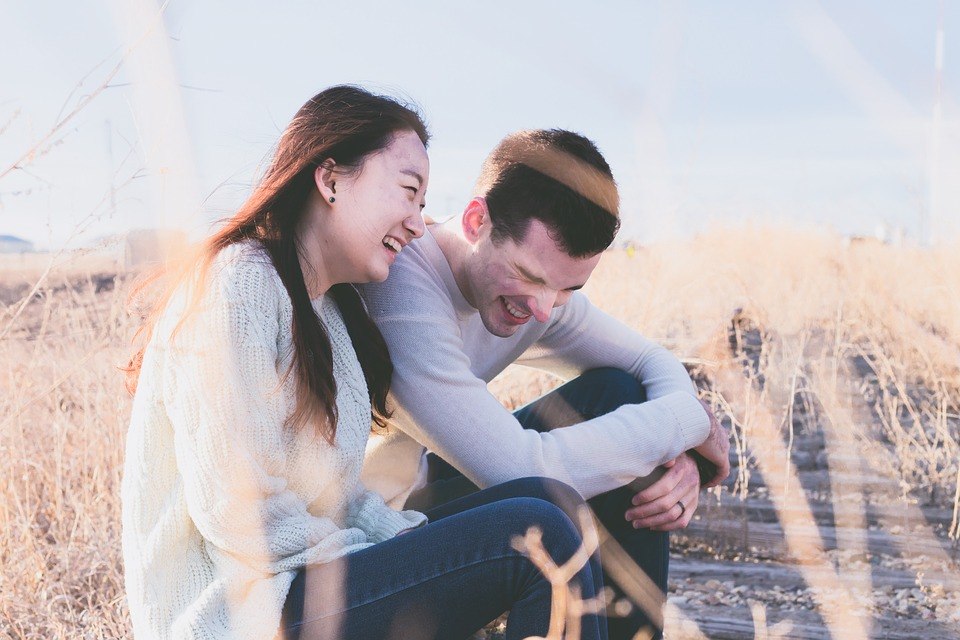 Source: pixabay.com
Ways to say "I love you"
"I love you" is something that you probably say to your significant other quite a bit – that's important! Sometimes, though, you'll want to spruce it up, whether you're talking in person or sending a sweet text. Below are some ideas for ways to say "I love you" or to communicate how much your wife, fiancé, or girlfriend means to you.
No one and nothing can change my mind. Because I'm with you, I'm the luckiest person alive.
I never thought I'd find someone that I fit with so well. You're my missing piece, and I'm grateful for you every day.
Being with you makes my heart sing.
I love you with all of the power and passion in my heart.
No matter how much time passes, being with you makes my heart race in the best way. Thank you for being mine.
I don't know how the universe gave me the chance to be yours, but I'll never take it for granted; I'm so lucky to be with you.
What we have is special, and I'll protect it with my life. I love you.
You are sacred to me.
You enhance my life in a way that no one else could.
I hope I never miss a chance to show you how much I care.
Do you know how special you really are?
There's no one on earth who could compete with you.
You're the most beautiful person I've ever met, inside and out.
I'm so deeply in love with you. You deserve the world.
You have the most beautiful heart and soul. Thank you for sharing it with me.
Hearing your voice brings me so much joy.
The way that you care for the people in your life inspires me.
Your intelligence and passion are so attractive to me, among many other things. If I wrote down every reason why I love you, I would never stop writing.
What we have cannot be replaced. We are like two pieces that fit together perfectly.
Words can't explain what you mean to me. Thank you for bringing your light to my world.
Quotes from songs
If your significant other is a music lover, slip one of these quotes into a sweet text conversation or write it on a note. If you're talking via text, you can send her a link to the full song or video as a way to create a super sweet text. Bonus points if you have an instrument and can serenade her yourself!
"I have never known a love like this" - "Love Like This" by Ben Rector
"I will love you until the end of time" - "Blue Jeans" by Lana Del Rey
"However far away, I will always love you" - Lovesong by The Cure
"Everything changes, but beauty remains/Something so tender, I can't explain/Well, I may be dreaming, but 'till I'm awake/Can we make this dream last forever? And I'll cherish all the love we share" - "A Moment Like This" by Kelly Clarkson
"I hope you don't mind that I put down in words how wonderful life is while you're in the world" - "Your Song" by Elton John
"Love me tender, love me true/All my dreams fulfill/For my darling', I love you, and I always will" - "Love Me Tender" by Elvis Presley
"I've been roaming around/Always looking down at all I see/Painted faces, fill the places I can't reach/You know that I could use somebody, you know that I could use somebody/Someone like you, and all you know, and how you speak/Countless lovers under cover of the street/You know that I could use somebody, you know that I could use somebody/Someone like you" - "Use Somebody" by Kings of Leon
"Oh, won't you stay with me? 'Cause you're all I need" - "Stay With Me" by Sam Smith
"I want to hold you high and steal your pain away" - "Broken" by Seether
"Whenever I'm alone with you, you make me feel like I am home again" - "Lovesong" by The Cure
"You're the light, you're the night/You're the color of my blood/You're the cure, you're the pain/You're the only thing I wanna touch/Never knew that it could mean so much" - "Love Me Like You Do" by Ellie Goulding
"You're perfect to me" - "Perfect" by P!nk
"And all my life I've been waiting for someone like you to make me smile/You make me feel alive/And you're giving me everything I've ever wanted in life/You make me smile, and I forget to breathe/What's an angel like you ever do with a devil like me" "Smile" by Sixx AM
"I won't hesitate no more, no more/It cannot wait I'm sure/There's no need to complicate, our time is short/This is our fate, I'm yours" - "I'm Yours" by Jason Mraz
Some people want diamond rings/Some just want everything/But everything means nothing if I ain't got you" - "If I Ain't Got You" by Alicia Keys
"If you'll be my star, I'll be your sky/You can hide underneath me and come out at night/When I turn jet black, and you show off your light, I live to let you shine" - "Boats and Birds" by Gregory and The Hawk
"Here's to us, here's to love" - Here's To Us by Halestorm
"All of me loves all of you/Love your curves and all your edges/All your perfect imperfections/Give your all to me, I'll give my all to you/You're my end and my beginning/Even when I lose I'm winning/'Cause I give you all of me/And you give me all of you" - "All Of Me" by John Legend
"A love like ours could never die/As long as I have you near me, bright are the stars that shine, dark is the sky/I know this love of mine will never die" - "And I Love Her" by The Beatles
"'Because you're the one for me, and I'm the one for you, you take the both of us, and we're the perfect two" - "Perfect Two" by Auburn
"I keep you with me in my heart/You make it easier when life gets hard/I'm lucky I'm in love with my best friend/Lucky to have been where I have been/Lucky to be coming home again" - "Lucky" by Jason Mraz
Famous Love Quotes
Sometimes, nothing beats a classic love quote. Here are some famous love quotes you can use in a sweet text, alongside a gift, or on other occasions, to show your sweetheart that you love her.
You know you're in love when you can't fall asleep because reality is finally better than your dreams." - Dr. Suess
"There is only one happiness in life, to love and be loved". - George Sand
"Being deeply loved by someone gives you strength, while loving someone deeply gives you courage." - Lao Tzu?
"The heart wants what it wants. There's no logic to these things. You meet someone and you fall in love and that's that." - Woody Allen
"Where there is love, there is life." - Mahatma Gandhi
"Love is a promise, love is a souvenir; once given, never forgotten, never let it disappear" - John Lennon
"If I know what love is, it is because of you." - Herman Hesse
"Love takes off masks that we fear we cannot live without and know we cannot live within." - James Baldwin
"You know it's love when all you want is that person to be happy" - Julia Roberts
"The best thing to hold onto in life is each other."- Audrey Hepburn
"If I had a flower for every time I thought of you, I could walk through my garden forever." - Alfred Lord Tennyson
"Grow old with me! The best is yet to be." - Robert Browning
"Love recognizes no barriers. It jumps hurdles, leaps fences, penetrates walls to arrive at its destination full of hope."- Maya Angelou
Lovers don't finally meet somewhere. They're in each other all along." - Rumi
"Love is the greatest refreshment in life." - Pablo Picasso
"Love planted a rose, and the world turned sweet." - Katharine Lee Bates
"This fire that we call Loving is too strong for human minds. But just right for human souls." – Aberjhani
"Walking with your hands in mine and mine in yours, that's exactly where I want to be always."- Fawn Weaver
"It is astonishing how little one feels alone when one loves." - John Bulwer
For it was not into my ear you whispered, but into my heart. It was not my lips you kissed, but my soul." - Judy Garland
Remember that the best relationship is one in which your love for each other exceeds your need for each other." - Dalai Lama
"You are my sun, my moon, and all my stars" - E.E. Cummings
"Every heart sings a song, incomplete, until another heart whispers back. Those who wish to sing always find a song. At the touch of a lover, everyone becomes a poet." - Plato
"We loved with a love that was more than love." - Edgar Allan Poe
Quotes from books and movies
Earlier, we listed some song lyrics for a special someone who loves music. If your sweetie is a movie buff or a dedicated reader, however, you might want to go with one of these. To end our list, here are some love quotes from books and movies.
"No matter where I went, I always knew my way back to you. You are my compass star." - "For Darkness Shows the Stars" by Diana Peterfreund
"I vow to fiercely love you in all your forms, now and forever. I promise to never forget that this is a once in a lifetime love." - "The Vow"
"You make me want to be a better man."- "As Good As It Gets"
"The best love is the kind that awakens the soul; that makes us reach for more, that plants the fire in our hearts and brings peace to our minds. That's what I hope to give you forever." - "The Notebook"
"In vain have I struggled. It will not do. My feelings will not be repressed. You must allow me to tell you how ardently I admire and love you." - "Pride and Prejudice"
"I would rather spend one lifetime with you, than face all the ages of this world alone." - "Lord of the Rings"
"If you live to be a hundred, I want to live to be a hundred minus one day, so I never have to live without you." - "Winnie the Pooh"
"I'm scared of walking out of this room and never feeling the rest of my whole life the way I feel when I'm with you." - "Dirty Dancing"
"I never loved you any more than I do, right this second. And I'll never love you any less than I do, right this second." - Beautiful Creatures
"You should be kissed and often, and by someone who knows how." - "Gone With The Wind"
"Life without love is like a tree without fruit." - "The Prophet" by Kahlil Gibran
"I knew the second I met you that there was something about you I needed. Turns out it wasn't something about you at all. It was just you." – "Beautiful Disaster" by Jamie McGuire
"Do I love you? My god, if your love were a grain of sand, mine would be a universe of beaches." - The Princess Bride by William Goldman
"I love you. You complete me." - Jerry Maguire
There is never a time or place for true love. It happens accidentally, in a heartbeat, in a single flashing, throbbing moment." - "The Truth About Forever" by Sarah Dessen
It's crucial to communicate clearly in every relationship. Good communication begins with words, but there are many ways to show a woman that you care about her.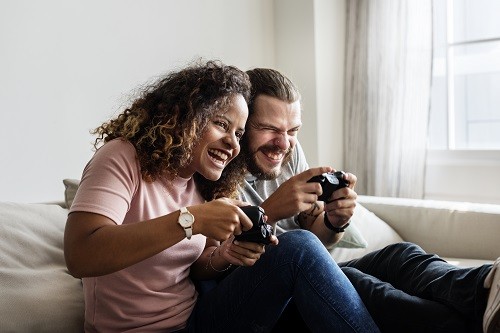 Source: pexels.com
For many women, the way to their hearts is to make time for them. When you give up the afternoon's game to spend time doing something she wants, there's no doubt in her mind that she's your top priority. You might even find some new things that you both enjoy together. Continue creating time for your significant other even when your dating relationship moves to something more serious. Plan a special night to surprise her, and show her love on a regular basis by asking how her day was.
Acknowledge her kindness. Don't take it for granted. When your partner goes out of her way to do something nice for you, she'll love you even more if you make a point to mention it to her. Say "thank you" to let her know that you took notice, and send a sweet text when you're apart to let her know you're thinking of her. You'll probably get a bonus because she'll feel appreciated enough to repeat the kind gesture again and again.
Accept your significant other as she is. The way she looks; the way she talks; the way she laughs; the way she interacts with others. She doesn't want to change any more than you do. Help her be her best self by being yours. Practice kindness, compassion, and understanding. Also, never shy away from saying, "I'm so glad that I'm in love with my best friend. Thank you for being you."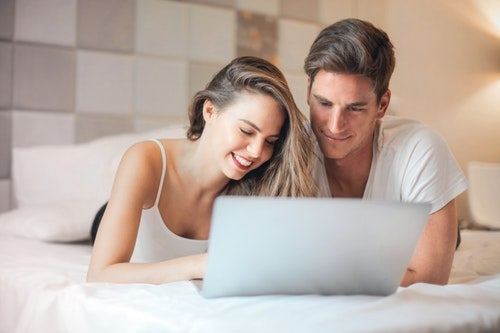 Source: pexels.com
As much as you love someone, relationships can be hard. You may express your love for someone in various ways, and sometimes, you'll feel like you still can't get on the same page. That's when it's time to call in one of the relationship experts at ReGain. ReGain will match you with a licensed counselor or therapist who will help you improve your current relationship or take it to the next level. Counseling can be a beautiful thing, too. Online counseling is an excellent place to get the support that you need from the privacy of your own home. Reach out to the team of licensed providers at ReGain, or talk to someone in your local area.
---
Previous Article
Should You Blog About Relationship Issues And Wins? 10 Reasons Why Writing About Your Partner May Be Helpful
---
Next Article
All Guys Need To Read This When She Pulls Away From Your Relationship
---
This website is owned and operated by BetterHelp, who receives all fees associated with the platform.
The information on this page is not intended to be a substitution for diagnosis, treatment, or informed professional advice. You should not take any action or avoid taking any action without consulting with a qualified mental health professional. For more information, please read our
terms of use.