15 Cute Things To Do For Your Girlfriend To Show Her You Love Her
By: Angela W. McShan
Updated February 18, 2021
Medically Reviewed By: Tanya Harell
Relationships should be exciting and rewarding for both partners. They come with their share of challenges, but the happy times should make each challenge worth it. Sometimes, as a kind gesture, one partner will do something sweet for their mate.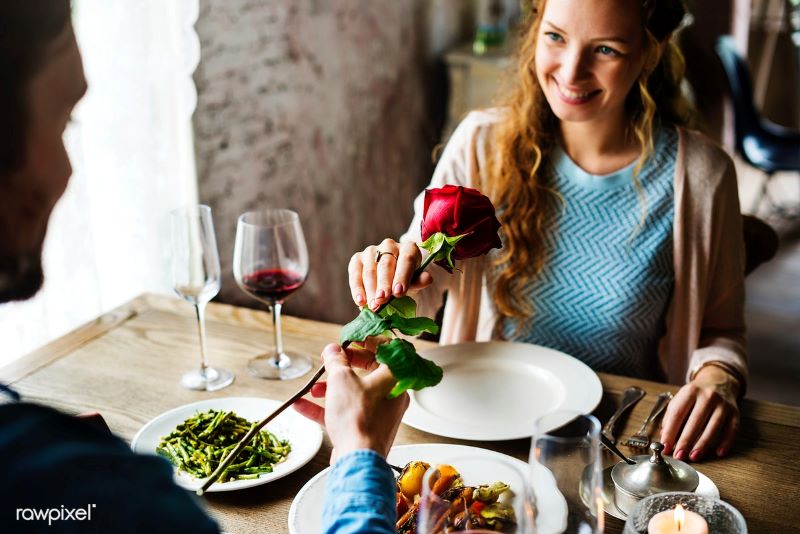 This website is owned and operated by BetterHelp, who receives all fees associated with the platform.
Source: rawpixel.com
When dating, initiating random acts of kindness for your girlfriend is a good way to keep the relationship exciting and intriguing. Just as technology advances, so does everything else. It's important to mix it up a little and find cute things to do for your girlfriend to put a smile on her face. There are only so many ways to deliver flowers and chocolates, right? While this is a sweet gesture, you may want to try romantic ideas you've never done before.
If you're always doing the same thing, you've probably been wracking your brain trying to think of cute things to do for your girlfriend. Most girls are pleasantly surprised at the kindest act because it's the thought that counts. However, to show them just how much you enjoy spending time with them, loving them, or making them smile, you may want to consider surprising her with a unique treat or activity from time to time.
Why It's Important To Show Appreciation To Your Partner
Surprising your mate with cute things is an ideal way to show appreciation to your partner. Many people fail to understand the importance of showing appreciation in a relationship. It's how you show your wife or girlfriend that you value them. This approach in the relationship helps the person to see how much they mean to you and the importance of them in your life.
If a person is involved in a committed relationship but has no idea how much their girlfriend values them, it can hurt them and the relationship. If your mate feels that you don't appreciate them, they will eventually begin to lose interest in the relationship and you. Relationships always have a 'honeymoon period' at the beginning. You and your new girlfriend might fall head over heels in love with each other, but as time goes by, the excitement fades. When that happens, it's time to find ways to show you still love each other; find ways to show you still appreciate and respect your partner. Just because you have to put more effort in later in the relationship doesn't mean that you don't love each other any more - you've just grown comfortable with each other, and forgotten to show your love in different ways.
Here are a few reasons that you should express appreciation to your partner. Don't worry if you can't think of cute things to do for your girlfriend-this article will cover many examples of cute things to do for your girlfriend to give you inspiration!
Showing That You Appreciate Them Brings Them Joy
Have you ever noticed how good you feel after you do something nice for someone? Most of the joy you experience after a kind act is a result of the overwhelming appreciation and joy the recipient displayed. When you care for someone, you show them by doing things from your heart. You don't do it to hear thank you or for monetary compensation, but you do it to bring them joy and show your appreciation for them.
They Will Be Motivated To Reciprocate Your Actions
When a person feels appreciated, they are motivated to return the kindness and show how much they appreciate you also. One of the primary reasons that some partners fail to show appreciation in a relationship is that they don't receive it.
It Shows That You Notice And Are Thankful For All They Do For You
When you show appreciation by doing cute things for your girlfriend, it shows her that you pay attention and are grateful for everything she does for the relationship. When you show appreciation, your partner will be motivated to continue doing the things they do within the relationship. There is no bigger motivation than seeing that your kindness doesn't go unnoticed. If you don't make a big deal out of anniversaries and holidays, but these occasions are important to your girlfriend, then she may not realize how much you appreciate her.
Your Partner Feels Loved When You Show Appreciation
There are some amazing cute things to do for your girlfriend to show your appreciation, but whatever you do, she will feel loved. It's common for a partner to feel that others don't love them back the same as they show their love. Appreciation is shown based on how you feel about a person. Therefore, showing appreciation is also showing that love, which is important in a relationship.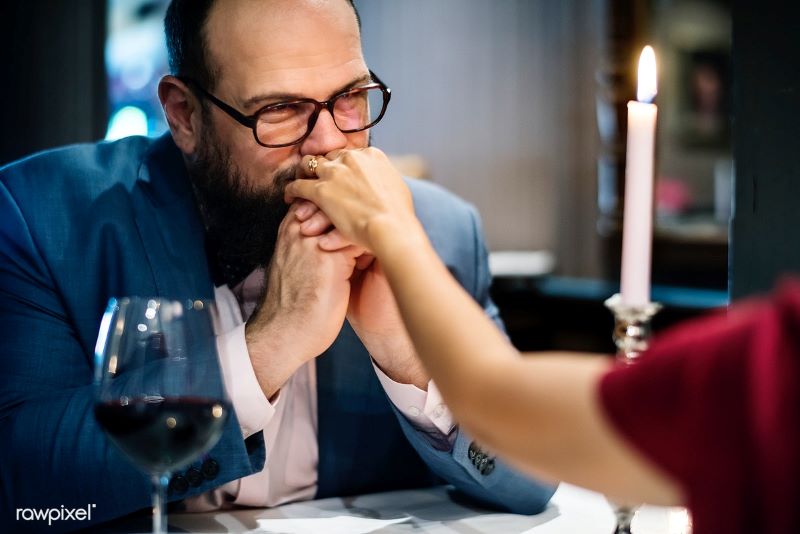 Source: rawpixel.com
It Shows That You Respect Them
Everyone deserves respect, especially your mate. If a relationship lacks respect, there will be challenges that may be impossible to overcome. Strong relationships are founded on respect, honesty, and communication. Showing appreciation is another way to show that you respect our partner.
Your partner Deserves To Feel Special
A person that receives appreciation will feel treasured and very special. Finding cute things to do for your girlfriend will make her feel special. This will strengthen the relationship and bring the two of you closer together.
Signs That You Should Consider Doing Cute Things For Your Girlfriend
People like to be reassured that their efforts aren't going unnoticed. It's easy to assume that your partner knows you value them, but why not show them how much they're appreciated? It leaves less room for speculation and hurt feelings.
If you're unsure if you've shown your partner that you appreciate them, chances are that you haven't shown them enough. These are a few indicators that suggest that you may need to think of cute things to do for your girlfriend.
She's been unusually quiet lately

. If she's quiet, something may be troubling her, or she's having doubts about the value of the relationship. Now would be an ideal time to show your appreciation. It's a great way to lift her spirits and get her feelings back on track.

She no longer does the things she did at first

. If she's not doing the little things she once did in the relationship, there is a reason behind it. Sometimes, it may be due to scheduling or other obligations, but if you've failed to do kind things for her, she may have decided to stop doing all those great things for you.

She's become distant.

Distance is only good in a relationship when you're planning a couple's vacation. It's important to maintain open lines of communication to try and prevent a wedge from developing between the two of you. Doing something cute for her shows that you are doing everything you can to maintain closeness in the relationship.

She's become extremely emotional.

It's okay to cry from time to time, but if she's become extremely emotional lately, you should consider ways to cheer her up. It could be that she's feeling unappreciated and needs to be reminded that you care.

Almost everything you say to her causes an argument.

You walk into the room, speak, and have a seat. Before you know it, she's lashing out at you, but you're not sure what you did. That's the problem; you haven't done enough. Show her that she's appreciated by doing something special to remind her that you care.

She gives you little hints.

Other than not showing appreciation, you may not be paying attention to the little hints she's giving you that say she doesn't feel appreciated. Listen to her words and pay attention to her body language. If she tells you that you don't spend enough time or never do little things to make her happy, you should do something to address it.

She shares her feelings with others

. If she's told your friends that she's not sure if you value her or appreciate her, that's all the proof you need. You should do something cute or kind for your girlfriend before this gets too far out of hand. It's never a good idea to allow her to feel neglected or unappreciated when you are aware that she feels this way.

She's been extremely sad lately.

If she's been sad for no apparent reason, you should do something to make her feel better. It could be that she's longing for a kind gesture from you to show that you appreciate her more than she knows.
You may think that if your girl were feeling unappreciated she'd tell you, but that's not always the case. She probably feels that you should get it and want to do cute things for her without being told to do so. Luckily, this article will cover cute things to do for your girlfriend.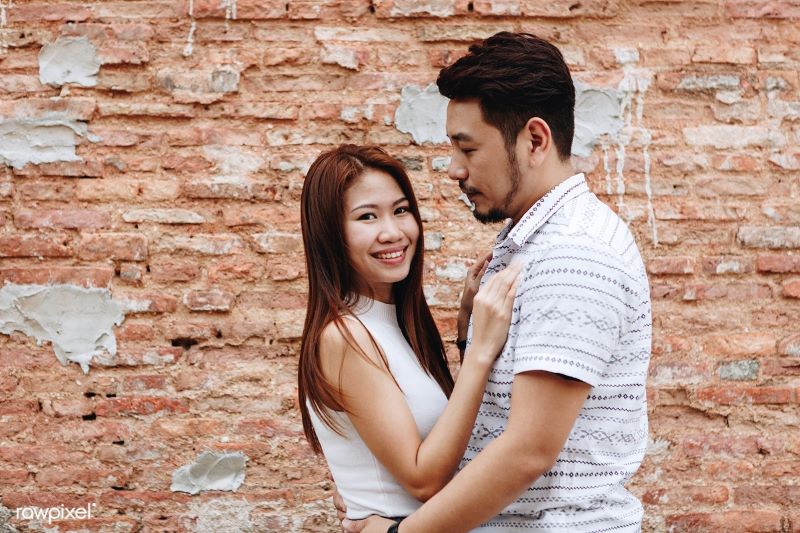 Source: rawpixel.com
If you're stumped for romantic ideas, don't worry; here are a few cute things to do for your girlfriend. It doesn't always have to be a romantic date - there are lots of sweet, romantic things you can do day to day to make your girlfriend or wife feel special. There's no need to make a huge list of things to do for her each day either - if you just choose a cute thing to do every now and then, you can make your girlfriend feel special.
1. Be Her Uber for the Day
This is a nice gesture that will get you big points on the scoreboard, especially if she's always complaining about traffic. You should offer to drive her to work one day and pick her up afterward. If your schedule doesn't permit you to do it on a workday, offer to drive her around to run her weekend errands. Unless she loves driving, she'll truly appreciate you doing this for her and think it's cute that you did so.
2. Put on Her Favorite Playlist and Give Her a Massage
This is a nice welcome home treat or a great way to help her destress after a long day at work. If she's been working on a big project or long hours, consider setting the tone for a romantic massage. Focus on helping her to relax and use sensual oils such as lavender to enhance the moment.
3. Fix That Thing She's Been Complaining About
Almost every girl is annoyed by at least one broken thing in her home. It may be a broken cabinet door, a loose shower head, or that squeaky front door. Whatever it is, surprise her by fixing it out of the blue. She'll be glad you did, and it shows her that you've been paying attention to her complaints.
4. Give Her A Piggy Back Ride
This may sound a bit childish, but she'll think it's cute. You always see guys give their girls a back ride in those romance movies. Show her that you have a romantic side as well. During a walk in the park, motion for her to hop on your back and carry her for a bit. You don't have to overdo it. Just take a few steps if that's all you can do. It's the gesture that counts.
5. Buy Her A "Just Because" Gift
It doesn't have to be a special occasion or holiday to give her a gift. Sometimes, if you don't make a big deal about surprising her with a gift, she'll realize it's just because she's special. She'll appreciate the thought behind this gift more than anything. It can be simple and doesn't have to be expensive. Just give her something that you know she'll enjoy. If you've always found it difficult to buy gifts for girlfriends, make sure you listen when she talks about things around the house, or if you go shopping together, remember when she says she likes something. She'll appreciate the sweet, cute, cuddly teddy bear, but you'll get extra brownie points for bringing her something she's mentioned in passing. Girls love to know they're being listened to and that you've remembered what they've said - so show your girlfriend you're listening, and make her feel happy with the perfect gift. It makes a big difference!
6. Cook Her Lunch Or Dinner
While it's nice and often fun to cook dinner together, you can make your girlfriend feel special by doing it for her. It's a sweet romantic gesture that she'll appreciate. You don't have to be a chef to prepare a nice meal. Simple can be romantic, but you want to add a few cute little touches to make it extra special. Choose her favorite dish, add candles, her favorite bottle of wine, and dessert to finish it off. It's cute if you surprise her with the meal on a day she'd least expect. If you prefer cooking breakfast, that's a cute gesture also. Breakfast in bed is a great idea - perhaps on the weekend, plan to get up before she does and surprise your girlfriend by preparing the foods she likes most. Bring her coffee and set up a little table at the side of the bed while it's cooking. She'll love that you went to that effort while she was still sleeping!
7. Put A Handwritten Note In Her Lunch
It will be a pleasant surprise for her to unpack her lunch and find a sweet note from you. This could perhaps make the rest of her day much better than the first half. A few sweet words are all it takes, and she'll wear a smile for the entire week. Don't be shy - write what you feel. Tell her what goes through your head when you wake up and see her next to you, or what you feel when she walks into the room. Tell her you appreciate her. It can be short, but make sure it's heartfelt. Girls love a gesture like this! It's sweet, cute and incredibly romantic.
8. Find A Show That The Two of You Can Watch As A Couple
Find a series that you both enjoy and commit to watching it as a couple and only together. Regardless of how much you want to catch the next episode, you can't watch it without each other. It's a standing date and a great way to connect over something you both enjoy. It means that you don't need to be thinking of new date ideas all the time - and it's great for colder days, too! She'll love a cozy date night at home!
9. Give Her New Pajamas Or Underwear
Girls find it romantic when their guy gives them underwear or pajamas. It's a sweet and sexy gesture that will cause her to think of you every time she wears them. You may want to gift her seven pairs so she can think of you each day of the week.
10. Surprise Her With A Weekend Away
Make arrangements to take her out of town for the weekend. Visit a place neither of you has been to make it a special trip for both of you. Instead of a hotel, find a bed and breakfast to make it more romantic. She will appreciate your thoughtfulness and the effort you put into making it a special time for her.
11. Give Her A Spontaneous Kiss In Public
Does your girlfriend complain that you're not affectionate enough towards her when others are around? It could be that she wants reassurance that you care for her. Grab her hand while walking through the grocery store or lean over and kiss her while sitting in the park. She will be surprised that you're so affectionate, especially in public. Hold her hand when you're walking the dogs, or when you're out with friends and family, as well as when you're at home. You don't need to give her kisses constantly, but she'll love extra kisses and hand-holding, especially when she doesn't expect them.
12. Post A Picture Of You Two On Social Media
This may not seem like a big deal to you, but girls go nuts over this. If you haven't already done so, post a picture of the two of you on your social media page. Caption it with heart eyes or a heart. You don't have to include long text. Just add a few cute emoji.
13. Send Her A Good Morning/Good Night Texts
If she's always the one to initiate the goodnight or good morning texts, you should change that. Text her goodnight or good morning before she has a chance to text you. It will put a smile on her face and bring her heart joy to know that you're taking the lead in the communication space of the relationship.
14. Pick Her Outfit Out For Your Next Date
Girls like to look good for their mate, but they dread having to decide what to wear on dates. Pick out her outfit or surprise her with something new to wear. She will feel confident because she knows that you like what she's wearing. She'll also be happy to know that you want to see her look at her best, even if it's just for you.
15. Grab Something For Her While Out Shopping For Yourself
If you're out picking up things for yourself, grab something for her. Buy her something she's been talking about for a while. It can be a new flavor of ice cream that you know she'll like, a box of her favorite chocolates, a new book by her favorite author, or those new gym shoes she's been talking about.
Summary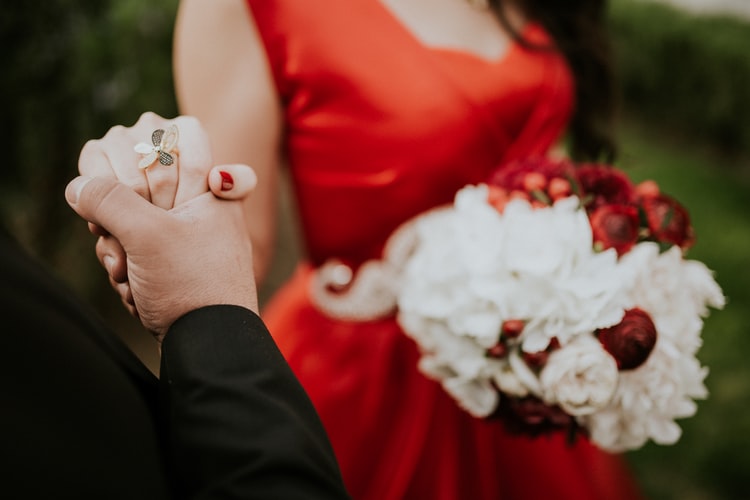 Source: unsplash.com
It is important to keep the energy upbeat in your relationship. The above list of cute things to do for your girlfriend is just a few ideas you should consider to put a smile on her face. They can completely change the trajectory of the relationship. If you and your girlfriend face challenges that have been difficult to overcome as a couple, be sure to incorporate acts of kindness into the relationship.
Gestures can be simple and don't have to be over the top. If you have a hard time expressing yourself, you may want to speak with a professional counselor to help address any underlying issues that may exist.
Frequently Asked Questions (FAQs):
What romantic things can I do for my girlfriend?
Girls love being made to feel special, and there are many sweet, cute and thoughtful ways to do that. Here are some cute things you can do for your girlfriend or wife:
Make a bucket list of interesting and different date ideas together. Even making the bucket list together can be a fun evening, and it means that when you want to surprise her with a date, you can check the bucket list and know that she's going to love it.

Take her out to her favorite restaurant, or try a new one!

Buy her the perfect gift - or even better, make her the perfect gift. Make sure you've been listening to her when you're watching TV, out shopping together, and when she tells you about something she likes! Buying gifts isn't just about having more stuff lying around-it's about showing your girlfriend that you notice when she tells you what she likes and doesn't like.

Don't forget the small gestures. Romantic dates are wonderful, but it's important to remember smaller actions, subtler ways to be romantic. Girls don't need to be taken out for dinner to feel appreciated - kiss her in public, hold her hand, put your arm around her. Treat her at home by giving her a massage or surprise her by cooking dinner or ordering her favorite takeaway before she gets home from work.
These are all cute things to do for your girlfriend or wife.
You can take your girlfriend on romantic dates and you can buy her flowers, but often the simple things are the best ways to be romantic.
Give her a long hug; give her more kisses than usual.

Make a photo collage or get your favorite photo of the two of you printed and framed. Girlfriends tend to like sentimental stuff like photos, songs, or poems.

Make sure you put effort into your appearance when you take her out on romantic dates.

Try to think of new date ideas; things you've never done before.

Whisper loving things in her ear when you're out in public.
When you're thinking about cute things to do for your girlfriend, consider her favorite activities. What does she like to do? For example, if she loves listening to music, make her a playlist of cute songs.
There are lots of things you can do to impress your wife or girlfriend and show that you love her:
Do something she likes - let her choose the film or TV show, or go somewhere you know she loves going.

Offer to help her friends and family out - if they need driving somewhere, help with moving or shopping, or any kind of help that you can offer, why not offer it? You will impress your girlfriend, you'll be doing a good deed, and you'll make her friends and family happy, too. This is an example of cute things to do for your girlfriend that will also impress her friends and family.

Think of new and interesting date ideas and take her out.

Give her compliments - if you think she looks great today, tell her!

Ask for her advice about something - whether it's about what you're wearing or a problem with friends or work, this shows that you value her opinion and she will feel appreciated.

Listen to her, and show her that you are - when you're talking, keep eye contact with her, hold her hand during in-depth conversations, and remember what she tells you.

Surprise her - a great way to show your girlfriend or wife that you listen is to surprise her with a gift she mentioned months ago, or taking her to that new restaurant her friend went to and recommended.

Make something for her - what better way to impress your girlfriend or wife than by investing your time and effort in making something special just for her? You can use the skills you have to make her a sweet, cute, thoughtful gift, or something practical and functional that she needs. Whatever it is, she will be impressed that you've made it yourself.
Above all, show your girlfriend or wife that you respect, value and appreciate her.
How can I impress my girlfriend with words?
When you're thinking about cute things to do for your girlfriend, think about words that will catch her attention. Romantic ideas don't have to be overly complicated. To impress your girlfriend with words, make sure that you make it personal. If you find it particularly hard to know what to say, or to put your thoughts and feelings into words, you can check online and find lots of ideas.
The important thing is to say things that express how you really feel about her, and you should be yourself. You can be as cheesy as you feel comfortable with, as long as you're not just saying something because you think your girlfriend wants to hear it. Think about how she makes you feel, what you think she walks into the room, how you feel when you're apart, and tell her.

Remember, finding sweet things to do for your girlfriend isn't just about buying her stuff. Words can be incredibly cute, too.
What can I do for my girlfriend on her period?
Pamper her. Be patient and gentle with her if she's having mood swings, rub her stomach gently if she has pains. Do the chores, and run her a bath if she's not feeling good. You might not realize how much she appreciates it at the time, but she will definitely value your efforts. Don't worry about doing something extravagant; simply giving her a backrub can help your girlfriend when she's on her period. Other stuff that can help with period pain includes: hot water bottles (for her to put on her stomach or lower back), over-the-counter pain medication, and light physical exercise, such as walking outside.
How can I spoil my girlfriend without money?
Not all date ideas involve spending money. You can plan a date and find cute things to do for your girlfriend without spending anything at all. Buying your girlfriend gifts or taking her out for expensive dinners are not the only ways to spoil her.
Some ideas are:
Cooking dinner at home and making the house look extra special. This is a sweet romantic gesture - a romantic date in a different setting.

Stargazing - there's something about laying on the floor looking up at the stars with someone you love. It's incredibly romantic. Just make sure you have enough blankets and a flask of something hot!

Going to museums or art galleries.

Going swimming in the sea, or going sledding in the snow.

Going camping.
You know her best - you know what she likes. Try new things with her, and if you can't think of something to do, you can always find more free date ideas online.
You can spoil your girlfriend or wife with your actions, too. She'll love it if you make breakfast and take it up to her, so that she can wake up to tea or coffee and her favorite breakfast at the side of the bed. Draw her a bath on a cold day, or when she gets home from a long and tiring day at work. These are all cute things to do for your girlfriend or wife without spending any money.
You could also surprise her by making something for her. Whether it's cutting up some wood to make something functional or decorative for your home, making a photo collage, or making flowers from paper, making gifts for girlfriends or wives is something that will always be appreciated. Girls love the effort you put into doing something like this - the time you've spent making something just for them - and it might be just what they wanted or needed - the perfect gift!
How can I be romantic with no money?
You don't necessarily need to spend money to be romantic and do cute things for your girlfriend. There are plenty of incredibly romantic things you can do without money.
Run a hot bath for your girlfriend or wife - she'll love this gesture. You might not think it's much, but particularly if she's had a hard day, this can mean a lot.

Watch the sunset with her - totally free, but incredibly romantic. Go to a quiet place, take a blanket to sit on, and maybe even a picnic. You can take foods you already had at home so that you don't need to spend money.

Have a picnic - you could take her out for a picnic at lunch time. Prepare the foods you know she likes for lunch and go to your favorite place, or find a new place!

Cook breakfast or dinner for her - make it special using candles and her favorite wine.

Go for a walk, somewhere different - explore your surroundings with her. It's exciting to find new places together, and you can make new memories, even if the weather isn't amazing. Sometimes it's even more fun when it's rainy and muddy!
How can I make something special for my girlfriend?
Use your skills when thinking of romantic ideas. What are you good at? Maybe you're great at making furniture, painting pictures, baking, or cooking. Use whatever skills you have to create something meaningful for your girlfriend or wife, when you're thinking about cute things to do for your girlfriend or wife. Surprising your girlfriend with a gift isn't just about buying stuff. When you make something special for your girlfriend, it means a lot.
Or maybe you could learn a new skill - it's easy to learn how to do all sorts of things using YouTube videos or reading blog posts, and then you can learn how to do something new, which your girlfriend or wife won't expect.
It doesn't have to be anything huge, it doesn't have to take months to build, and it doesn't need to cost a lot. The thought of doing it and the effort that goes into it is what matters, and that's what makes your girlfriend or wife feel special.
---
Previous Article
6 Tips For Getting A Bad Boyfriend To Change His Ways
---
Next Article
Are You Falling In Love Too Fast?
---
This website is owned and operated by BetterHelp, who receives all fees associated with the platform.
The information on this page is not intended to be a substitution for diagnosis, treatment, or informed professional advice. You should not take any action or avoid taking any action without consulting with a qualified mental health professional. For more information, please read our
terms of use.