The Blended Family (And Other Non-Traditional Family Types)
Updated May 12, 2021
Introduction
The ideal family of the past was called the "nuclear family. The original nuclear family dynamic included the primary family consisting of two heads of household. This heads-of-household were the husband and wife and one or more children. (The original nuclear family dynamic consisted of a male husband and a female wife.)
This article provides an overview of the nuclear family, blended families, and other non-traditional family types. We talk about bringing blended family types into harmony and what to do when family conflict becomes toxic. Let's begin by looking at single-parent families.
Single-Parent And Non-Traditional Family Dynamics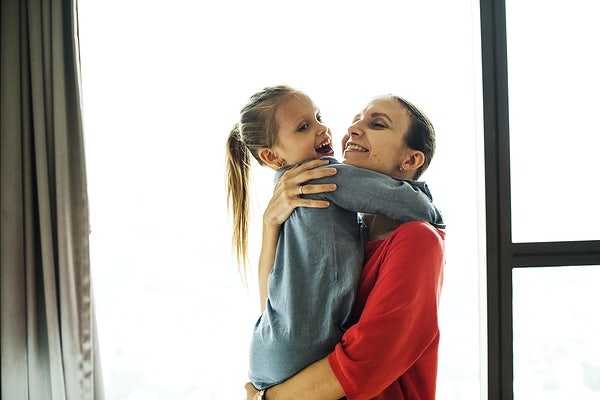 Today's non-traditional family dynamics include single-parent family types. Other non-traditional families include extended family members like grandparents, aunts, uncles, and cousins into their family dynamic. Single-parent families with a one-parent family dynamic are also on the rise. More people are deciding to raise children on their own, either by choice or circumstance. Men and women alike make up this growing family dynamic.
The single-parent family consists of one-parent household single-parent families, including one or more children raised solely by one parent.
The head-of-household for a single-parent family can often feel overwhelmed without having the support of a secondary partner to help them carry the weight of raising a family alone. This family type relies on the support of extended family and friends. As this family dynamic becomes more common, nuclear families consisting of single-parent households join together to form extended families and community support groups to help raise their children.
As a result of having the help of extended families, many children from a single-parent family report no issues or concerns with their upbringing and may even go on to create this new family dynamic themselves.
The Extended Family Type
Today's non-traditional family types look a lot different than the nuclear families of the past. The new family dynamic family consists of same-sex couples, parents, grandparents, and even extended family members who all live in the same household. Some extended families have chosen to live together to reduce financial burdens, honor family traditions, and band together to care for elderly family members. The latter can no longer care for themselves.
Other extended families are created as a result of circumstances. Extended families who share the same household and financial responsibilities daily are a new type of nuclear family.
In the past few years, a new family structure is taking shape: grandparents raising their grandchildren. There are more than a few grandparents who have taken on the role of raising their grandchildren. Grandparents take on caring for their grandchildren when their parents aren't available to care for them.
In some cases, there are mental health issues, substance abuse issues, and medical health issues that keep parents from caring for their children. The childless family dynamic, where only one or two adults in the household, is also becoming another common family type.
People with the childless family dynamic type often substitute having pets for raising children. This family dynamic is becoming more prevalent among millennials who are putting off starting families until they achieve financial stability.
The Blended Family Dynamic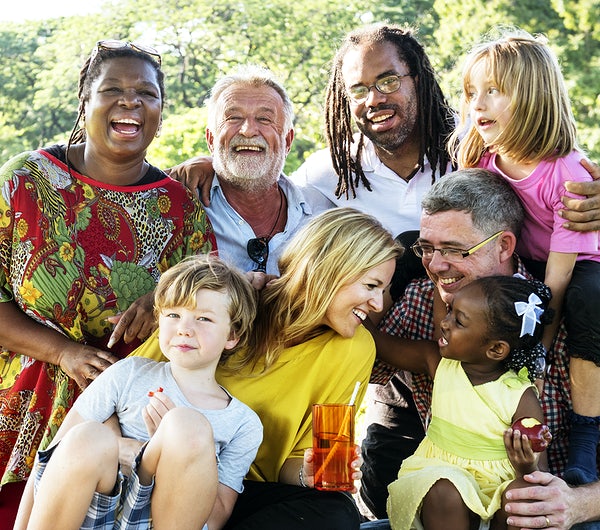 The term "blended families" refers to a family dynamic made up of more than one family. One of the most familiar types of a blended family of our time is one from the popular television sitcom "The Brady Bunch." This show was one of the first to bring the topic of a blended family into the spotlight as Mike and Carol Brady married and combined families by bringing three of their own children from previous marriages into one household.
The Brady Bunch portrayal of blended family life highlighted some of the issues that today's blended family types still face today. Blended family life involves members from more than one family sharing a household, chores, and financial responsibility daily.
Many people shy away from creating or entering into blended family types because of the hard work and dedication required to bring a group of strangers into harmony. The blended family dynamic can be one of the most difficult nuclear families to bring into harmony as personality traits and emotions collide. While the task of bringing blended family types into harmony may seem daunting, those who have successfully blended families believe that the rewards far outweigh the effort.
Managing Blended Family Conflicts
Managing the everyday emotions and duties of extended families can be difficult without professional support and guidance. Everyone that is a member of a blended family brings their own thoughts, behaviors, and traditions from their original family. When people cannot come to a peaceful resolution on important issues that affect all members of the blended family — this can cause conflict when deciding on the best course of action for the entire family to take.
Anyone who has successfully created a blended family knows that bringing this family dynamic into harmony is not an easy task to accomplish. The blended family dynamic can thrive with the right amount of time, effort, and support from outside resources like counselors and community services organizations that offer additional support for families in crisis.
When these family types are initially formed, blended families often have difficulty learning how to understand each other's perspectives. Family life may be tense, and there may be trouble bringing the "new" family members together for the first time. Another aspect of managing blended nuclear families involves integrated extended family members into this dynamic. Extended families add another layer of emotion to the blended nuclear family dynamic. Without professional support, managing blended nuclear families can quickly become overwhelming. If you feel overwhelmed in your blended family, talking to a licensed marriage and family therapist can help.
When understanding the challenges of blended family types, It's important to recognize that each family member brings their own set of values to the new family and that each member is likely to feel that his or her idea is "the best idea."
Enlisting neutral third-party support like a family counselor can help resolve serious family conflicts with blended families and extended families. A family counselor can teach these family types of new communication strategies to handle and prevent serious family conflicts inside nuclear families (and with the extended family) in the future.
What To Do When Family Conflicts Becomes Toxic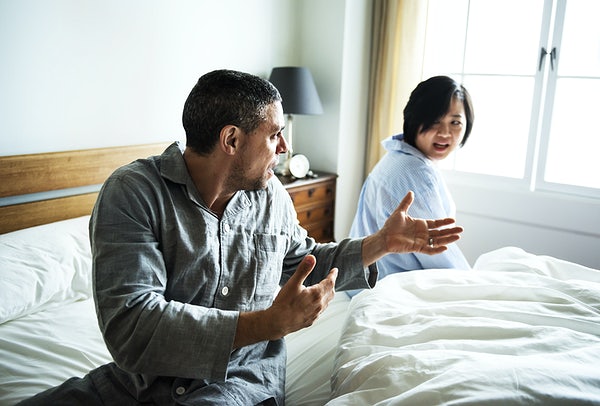 People struggling as head-of-household for blended family types can benefit from individual counseling sessions with a licensed therapy provider. A licensed therapist can help you overcome your individual challenges and teach you how to cope with managing the challenges of blended families.
Creating blended family types can take a serious toll on nuclear families, marriages, and relationships. Both partners try to mitigate the damage and please everyone (including members of the extended family) — which is impossible.
Sessions with a couples therapist or licensed marriage counselor can equip you and your partner with the tools to set boundaries and standards for fair communication within nuclear families and blended households. Your couples therapist can help you learn how to resolve family issues when they arise and your partner relationship issues.
Family therapy sessions are designed to bring all of the nuclear family members together and give each family member a platform to voice their concerns. A licensed family therapist can walk nuclear families through resolving the inevitable family conflicts that arise effectively. Family therapy sessions allow each member of the family to be heard.
Your therapist will provide professional insights and suggestions to help you improve the quality of engagements in nuclear families to begin restoring peace within your home.
ReGain offers solutions for individuals, couples, and families in crisis or nuclear families that want to learn how to communicate more effectively with their loved ones. The ReGain therapy platform allows you and your family members to connect with a licensed mental health provider like licensed marriage and family therapists (LMFTs), licensed clinical social workers (LCSWs), and other board-certified mental health professionals online.
What makes the ReGain platform stand out is our 24-hour availability online. Individuals, couples, and families can log in to access counseling and therapy services any time of the day or night from the comfort and privacy of their own homes and offices.
With the rise of the COVID- 19 pandemic, teletherapy and other telemental health options are becoming popular ways to maintain your mental health while under stay-at-home orders or other local restrictions. These services can help nuclear families resolve issues while under stay-at-home and lockdown orders.
Getting Started With Family Therapy Online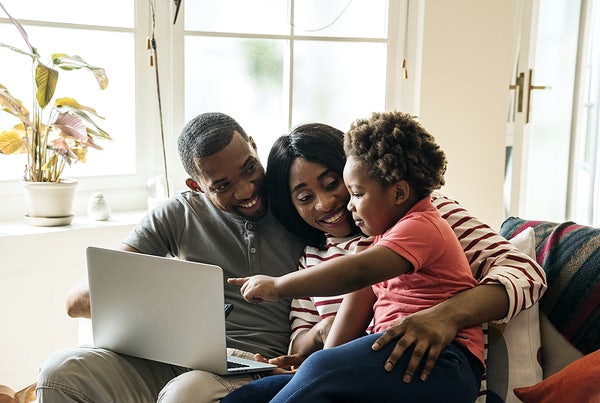 Getting started with ReGain counseling and therapy services for you and your family online is easy. The process requires registering for a free account on the ReGain platform by downloading the App Store or Google Play app. Once you've established your account and provided a good contact email, the next step is to get matched with a therapist.
After completing a short questionnaire, the platform is designed to match you with a licensed therapy provider in your state of residence to coordinate ongoing or offline care.
After choosing your therapist and setting up your first appointment, attending your virtual therapy session is the next thing to do. Logging in to get virtual therapy is simple. If you already use social media platforms and apps on your smartphone, then you're already halfway there. Sessions with your licensed therapist are conducted on the ReGain platform via phone, video, and SMS chat. The SMS chat feature is a popular feature that our clients enjoy as they can communicate questions and get answers from their therapist in real-time.
Online Therapy Vs. In-Person Therapy
The main difference between getting therapy online and getting therapy in an in-office environment — is distance. ReGain online therapy providers are licensed to practice and provide clinical psychotherapy services, just like their offline counterparts. Sessions with your therapist will include a series of interview-style questions about your and your family's life to learn more about you and identify the issues that disrupt your family harmony.
Online therapy services tend to be much less expensive than offline therapy services, ranging between $65.00 to as much as $200.00 an hour.
Therapy services at ReGain are convenient, discreet, effective, and affordable. Online therapy subscriptions start as low as $40.00 per week. When you consider how much time you save in travel, not having to fill your gas tank, and the amount of frustration you save by getting therapy online, you begin to feel relief immediately as you realize that you now have access to an "always-on" support platform in the palm of your hands.
If you're ready to take the next step and heal your blended family and resolve toxic family conflicts, reach out to a ReGain therapy expert online.
---
Previous Article
Is It Okay To Stop Talking To My Toxic Mother?
---
Next Article
I Hate My Kids: The Struggles Of Parenting
---
This website is owned and operated by BetterHelp, who receives all fees associated with the platform.
The information on this page is not intended to be a substitution for diagnosis, treatment, or informed professional advice. You should not take any action or avoid taking any action without consulting with a qualified mental health professional. For more information, please read our
terms of use.