There's no denying the significant impact that your relationship will have on your life. Relationships come with the potential to contribute great positivity or immense harm to your life. Ultimately, the experiences you have will depend upon a series of factors, but the most important ones are yourself and your partner. The way that the two of you communicate with each other, treat one another, and deal with situations when times are tough will directly impact your relationship's quality.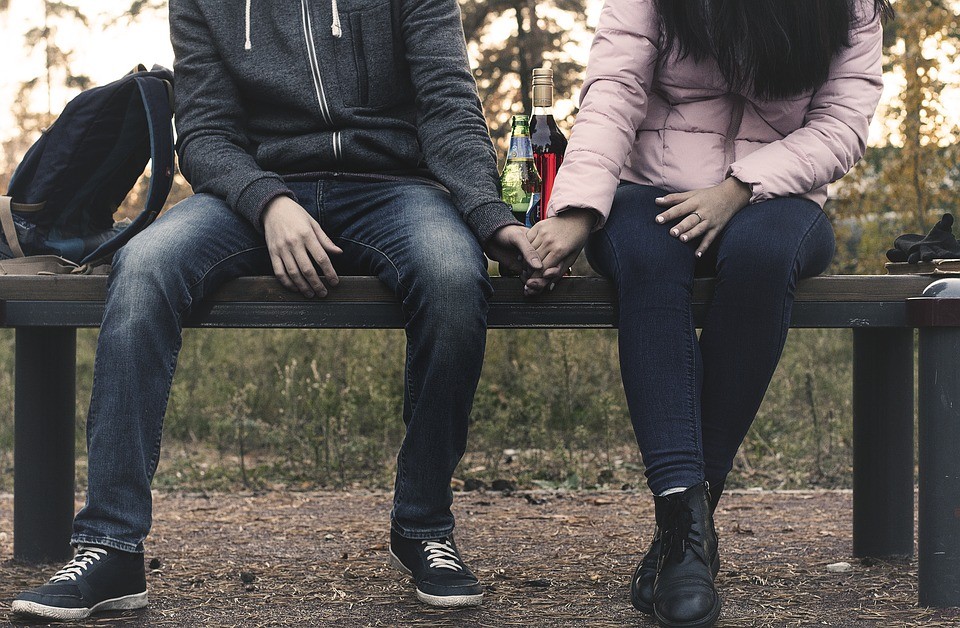 No relationship is perfect, but when you have general concerns about how your partner behaves, this is a very serious cause for concern. One of the most toxic elements in a relationship is a partner with a controlling personality. A controlling personality is very indicative of unresolved internal issues that your partner needs to sort out properly. Unfortunately, this personality type tends to impact you since you're in a relationship with this individual.
If you're unsure of whether your partner has a controlling personality, that's perfectly understandable. Thankfully, there are some very clear signs which you should be aware of. If your partner exhibits at least two or more of the following behavior patterns, the likelihood of having a controlling personality is exponentially high.
Five Signs Of Having A Controlling Personality
More often than not, a controlling personality manifests when someone is fearful or anxious about losing a grip on events in their life. Individuals with controlling personalities are generally afraid of being vulnerable or perceived as weak by others around them. The controlling personality essentially serves as a defense mechanism for self-protection. Sadly, this type of defense mechanism is unhealthy to be around because controlling personalities can rapidly spiral out of control.
Conditional Love
If your partner places stipulations on their love, care, or affection for you, this is one major sign of a controlling personality. A healthy relationship would entail two partners maintaining love and care for one another, even during tough times or arguments. However, a controlling personality will withdraw their love or care if they don't get their way. In many regards, this can be classified as a form of gaslighting and emotional abuse. Controlling personalities typically feel as though the withdrawal of care is the best way to maintain the upper hand in a relationship.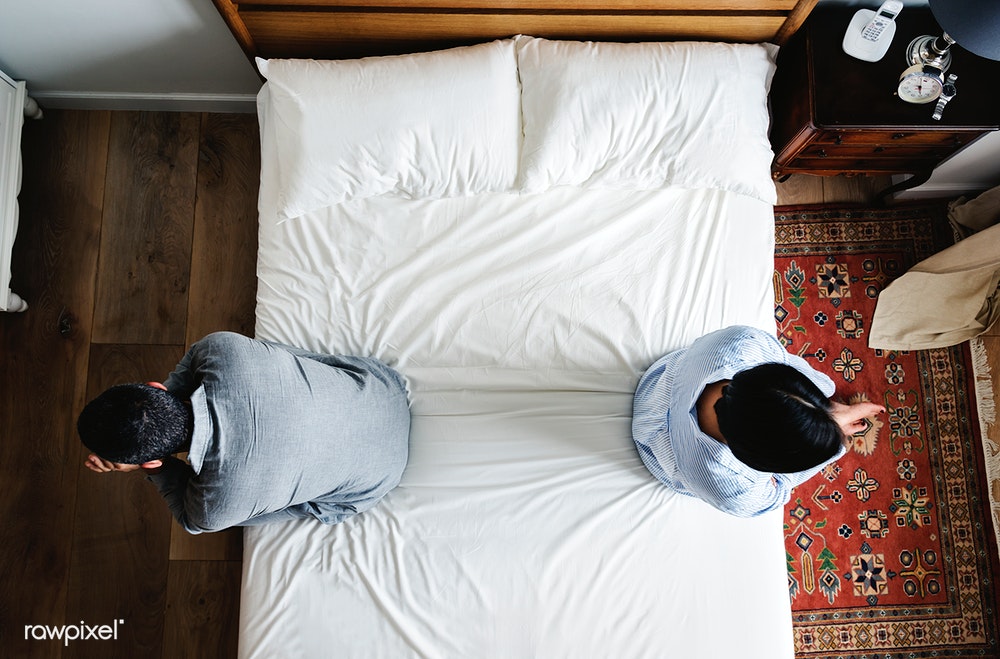 Alienation From Loved Ones
Like conditional love, a partner who moves to alienate you from your loved one is very indicative of one with a controlling personality. Your partner's need to alienate you is derived from the unjustified belief that your connections with others might cause you to care for them less. In other scenarios, a controlling personality may aim to alienate you for the sake of having greater power over you; it's much easier to exert control over someone when they lack a support system. If you find yourself in a relationship with a partner who appears to be driving wedges between you and the people you care about, it might be time to consider whether this is truly the best relationship for you.
Ultimatums And Threats
Ultimatums and threats are additional red flags of a controlling personality. In a healthy relationship, your partner would sit down and talk with you when difficult issues arise. In an unhealthy relationship where your partner feels the need to exert control or dominance, they'll make threats and ultimatums. These could pertain to your wellbeing, their wellbeing, or the loss of things or relationships which you deem as valuable. Over time, being in a relationship with someone who makes these types of threats will begin to impact your wellbeing and mental health negatively.
Unnecessary Criticism
Healthy criticism in a relationship is fine; however, if your partner criticizes every move you make, then that's a sign of someone who wants to have control. Generally, unnecessary, excessive will be followed up by your partner's thoughts on what you could do better to make them happy or gain their approval. In many situations, unnecessary criticism starts at small levels and then gradually increases. It can be tough to notice while it's happening, but if you're in a situation where your partner seems to have negative feedback every time you turn around, be mindful.
Double Standards
Double standards in any relationship are hypocritical and unfair; sadly, they tend to manifest when controlling personalities feel compelled to prove that they're in charge. A controlling partner might insist upon having the password to your cell phone but refuse to hand over the password to theirs. A controlling personality may genuinely convince themselves that their double standards are justified, but they're not. Healthy relationships are built upon equality, trust, and mutual respect.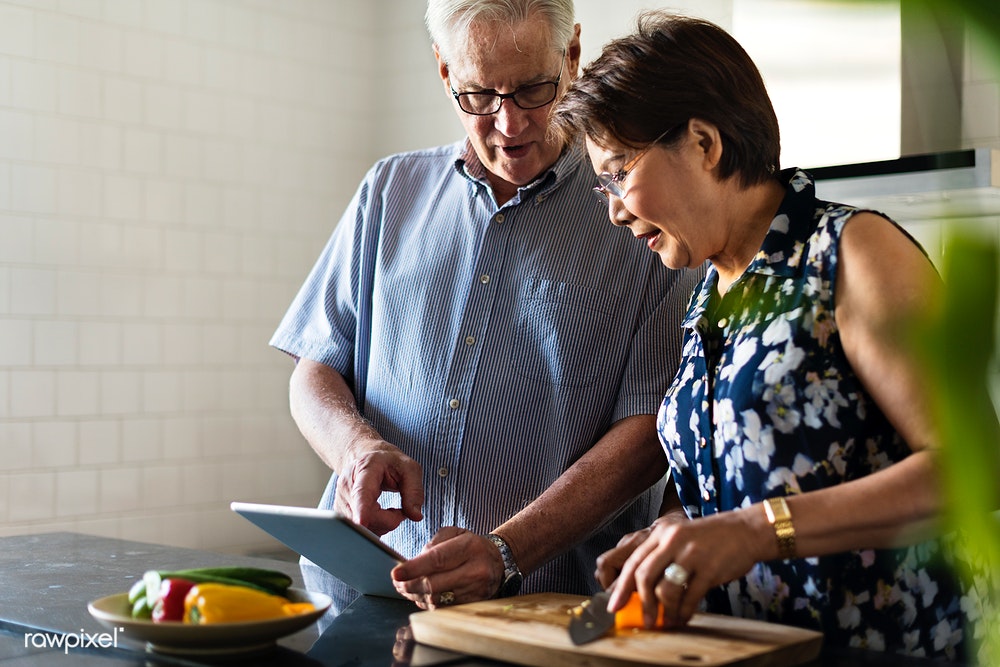 What To Do If Your Partner Has A Controlling Personality
If your partner has a controlling personality, this can be very difficult and upsetting. Maybe the relationship started in a good place but gradually worsened with time. When you have memories from a relationship, it can be challenging to leave, but ultimately, doing what is in your best interest is deeply imperative. At the end of the day, the choice you make is up to you, but the following steps are strongly recommended if your partner has a controlling personality.
Leave The Relationship
Leaving a relationship with a controlling personality is the best course of action for your mental, emotional, and physical wellbeing. Controlling personalities tend to worsen over time, and many situations involving domestic violence have happened because of someone who felt entitled to control in the relationship. Leaving the relationship might not be the easiest thing in the world, but you will thank yourself in the long run. Excusing yourself from a partnership with a controlling personality frees you up to experience a healthy, happy relationship later down the line.
Reach Out To Your Loved Ones
Letting your loved ones know what's happening in your relationship will prove to be very important. This is especially critical if your partner has made moves to alienate you from other people in your life. Transitioning out of a relationship with a controlling personality is often tough but having a strong support system in your corner always makes a positive difference. Those who love and care for you can help ensure that you're safe and in a good emotional place as you depart from your current relationship.
Don't Blame Yourself
It's not uncommon for the controlling partner to blame you for their shortcomings in a relationship with a controlling personality. With time, it can be easy to internalize this rhetoric and view yourself as responsible for their behavior. In truth, you're not at fault for the behavior of anyone else. We all make our choices in life and must live with the outcomes. Never feel as though you are to blame for your partner having a controlling personality.
Know That There's Hope After This Relationship
Toxic relationships with controlling personalities are well-known for taking tolls on people's emotional wellbeing. In many cases, people question why they went through their experiences with someone who turned out to be very controlling. They may also wonder whether all relationships will be this way for them. Furthermore, these fears can be exacerbated depending on what their partner has told them during the relationship.
You must know that hope, life, and love exist after this relationship at the end of the day. Sometimes, we must go through the hardest struggles of our lives before reaching the best and brightest chapters.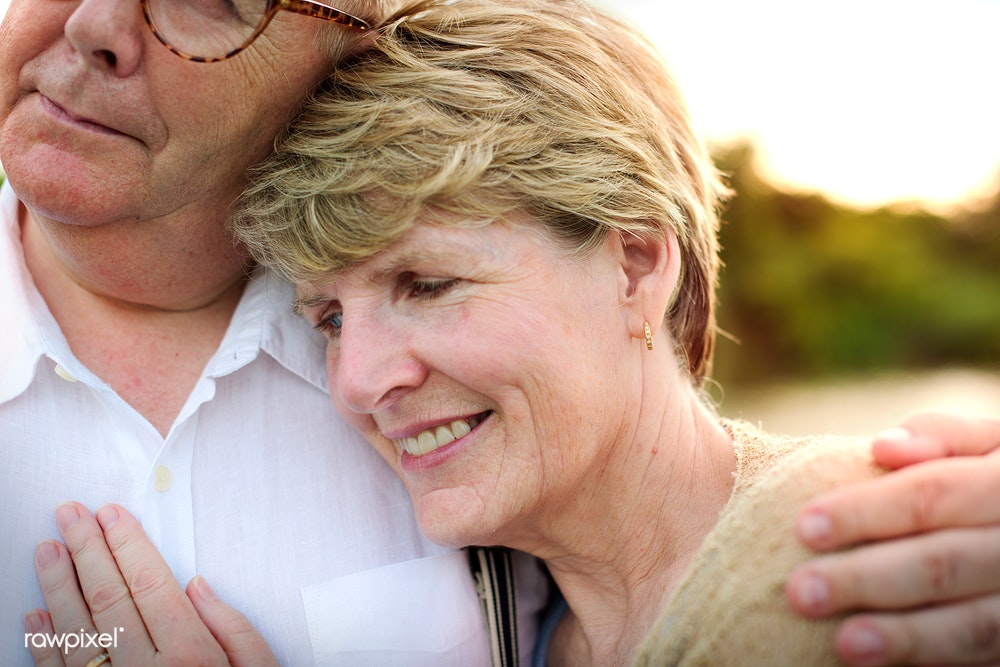 Opportunities For Professional Help And Guidance
Even with the support of friends, family, and other loved ones, dealing with a controlling personality and taking the next best steps are no easy feats. It's completely normal to have questions about the relationship, yourself, and so much more.
In situations like these, working with a therapist can be immensely beneficial. Therapy allows you to get professional care and assistance, which is uniquely tailored to your situation. Whether you're facing a controlling personality in a relationship or some other obstacle in life, a therapist in your corner can truly provide immense value.
If you have a busy schedule or otherwise might not make it to an office every week, you can still have access to therapy. Signing up for online therapy with Regain ensures that you can get help anywhere, regardless of your lifestyle, schedule, or other factors. Having a therapist in your corner doesn't mean that life will always be easy or effortless. However, it does mean that you'll be much more equipped to handle anything that comes your way.
Whether it's a controlling personality, normal relationship struggles, or something else entirely, challenges don't have to break us - part of rising above means having access to the necessary support systems which make a positive difference. With time, patience, and consistency, online therapy will help you start a new chapter and rise above any setbacks which present themselves to you.
Frequently Asked Questions (FAQS)
How can you tell if your partner is controlling?
Your partner's overt signs are controlling to look out for subtle signs your partner is controlling. In many controlling relationships, subtle signs of a controlling partner will be confused or not recognize the behavior for what it is. Subtle Signs of a controlling partner or a controlling person are made subtle in the first place so that controlling partners can deny their behavior. Subtle signs your partner is controlling may include but are not limited to attempting to control your life or make choices for you under the guise of care, covertly trying to steer you away or isolate you from friends and family, love bombing, or disrespecting your privacy and boundaries, even if it is in seemingly small ways. In addition to subtle signs your partner is controlling or signs of subtle controlling behavior, more overt signs of controlling relationships might be someone who wants access to your social media or phone so that they can see what you're doing, belittling you, or making you feel as though you're not capable of making your own decisions. No matter how small or large the signs are, controlling behavior controls behavior, and it is never okay. Subtle signs your partner is controlling can even be more detrimental because they can manipulate you into believing that nothing's wrong. Dealing with a controlling partner can impact a person's self-esteem and overall life in various ways. It can be hard to get out of controlling relationships when dealing with a controlling partner. If you are dealing with a controlling partner, be proud of yourself for recognizing what's going on, and make a plan to leave safely.
What are the signs of a controlling personality?
Signs of a controlling, manipulative personality include but are not limited to an inability to take personal responsibility or blame, seeking access to your phone or social media without your permission, jealousy, and trying to distance you from your friends and family members, making you feel as though you are inferior or incapable, and subtle or not so subtle attempts at making decisions for you. Controlling, manipulative people often want to make you feel that you are not good enough and cannot trust yourself. Gaslighting and other tactics such as stonewalling are commonly seen in controlling manipulative relationships or partners. If you wrong a controlling partner, or rather, if a controlling partner believes you have wronged them, they may react in intense ways in proportion to the situation. For example, if you "wrong a controlling partner" by coming in five minutes late and they explode on you, they may yell or accuse you of cheating. This is an example of a disproportionate reaction, and of course, you didn't wrong them at all. Their reaction is another attempt at gaining control. Again, if you notice the signs of a controlling personality or controlling ways, leave as soon as you can do so securely. Do not believe in controlling people if they say that they are just doing "what's best for you." This is yet another common manipulation tactic.
Is controlling a personality disorder?
Controlling behavior is a potential symptom of some personality disorders, but being controlling in and of itself is not a personality disorder. Controlling people, controlling, or controlling partners act the way they do for various reasons, but there is never an excuse for a controlling partner or an abusive partner.
What are relationship red flags?
Relationship red flags include but are not limited to controlling behavior, name-calling, pushing your sexual or physical boundaries, deflecting or refusing to acknowledge their own behavior by directing all blame toward you, and lying or dishonesty.
What are the three signs of an unhealthy relationship?
Three major signs of an unhealthy relationship control the behavior of any kind, a lack of respect, and name-calling, or other emotionally abusive behaviors. Unhealthy relationships may also move too fast, push your boundaries, have unfair double standards, and go back-and-forth from love bombing to poor behavior. Often, if you suspect that something is not right, you are correct. Listen to your intuition, and do not let your partner tell you that you are wrong. You don't have to prove it to them; you only need to recognize it yourself. If you've been in a controlling relationship, don't hesitate to reach out for help. Getting into a relationship with someone who has controlling ways isn't your fault, and you can heal from a controlling relationship.