Tips For Working With Relationship Counselors Online
By: Dylan Buckley
Updated March 03, 2020
Medically Reviewed By: Karen Devlin, LPC
Every couple has their quarrels, but the difference between those who succeed and those who end up drifting apart is the effort that they put into each other and finding resources that can help them fix those issues. For some couples, this simply means sitting down, talking it out, and figuring out ways they can better interact regularly. For others, this means taking the time out to seek the help of a third party who can act as a mediator and provide them with the right tools to better target their current issues.
Have you come to the conclusion that your relationship could benefit from the help of a specialist? More specifically, have you researched your options and decided that the best option for you as a couple is to seek the help of an online counselor rather than a counselor near you? Sometimes we need a person outside our relationship and the circle of people we see daily to give us a fresh perspective on our own relationship issues. For whatever reason you and your partner have decided to out to an online counselor, here are some tips for working with relationship counselors online that will help you get the most out of the experience.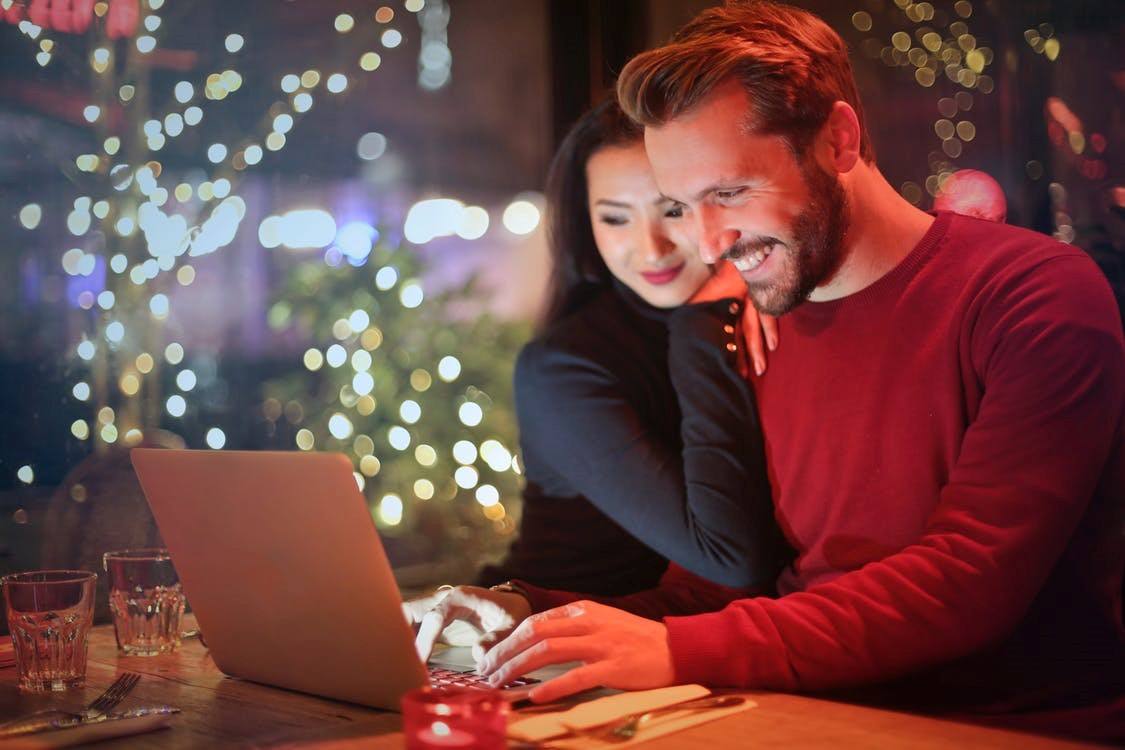 Source: pexels.com
How To Get The Most Out Of Your Online Counseling Sessions
Before we dive into some valuable tips that will help you along the way, it is important to dispel the myth that online counseling is not as effective as in-person counseling. This is certainly not true, and you can receive just as many benefits from an online counselor as you would if you were to travel to a nearby office to receive therapy. If you've conducted the proper research and went to the right sources, online relationship counselors should be certified in the same ways that face-to-face counselors are. This means that there are a lot of the same elements in online counseling as there are in in-person counseling and that the only difference is the screen in-between you and the counselor. There is also the bonus that therapists do not physically need to be there to properly evaluate your issues and come to conclusions about what needs to be done about your problems. Because the most important work of relationship counseling is what you and your partner do outside of sessions, here's what you can do to make counseling more effective.
Agree on The Counselor
People assume that online counseling may be a better alternative because there is an unlimited number of counselors out there in comparison to the handful that may be available in your area. True, you have a larger volume of counselors to choose from, but there is still the issue of connectivity and whether or not you can form a relationship with your counselor. Counseling is only effective if you can connect and trust your counselor. It's important that you and your partner each discuss what you want and need in a relationship counselor before looking for one so that you know how to evaluate them when you begin narrowing down the list of options. Additionally, the counselor should not favor one partner over the other, and you should look for someone with a style that feels right for both of you. This may take some upfront compromising, but with the number of counselors out there, you are sure to find one who works for you.
Be On Time
One of the great conveniences of working with a relationship counselor online is that you don't have to drive to an office and that you don't have to worry about the traditional time constraints and scheduling issues that come with in-person counseling. That doesn't mean, however, that the counselor's time is any less important and that they are a resource you can use whenever and wherever you need it. You and your partner need to arrive for the phone calls or online chat sessions when agreed upon to get the most of your time, and you need to be able to stick to the times that you have set (emergencies may come up, however, and counselors often understand of these situations). If you are corresponding with your counselor via email, respond to emails promptly to speed the process along.
Take Advantage of Your Choice In Settings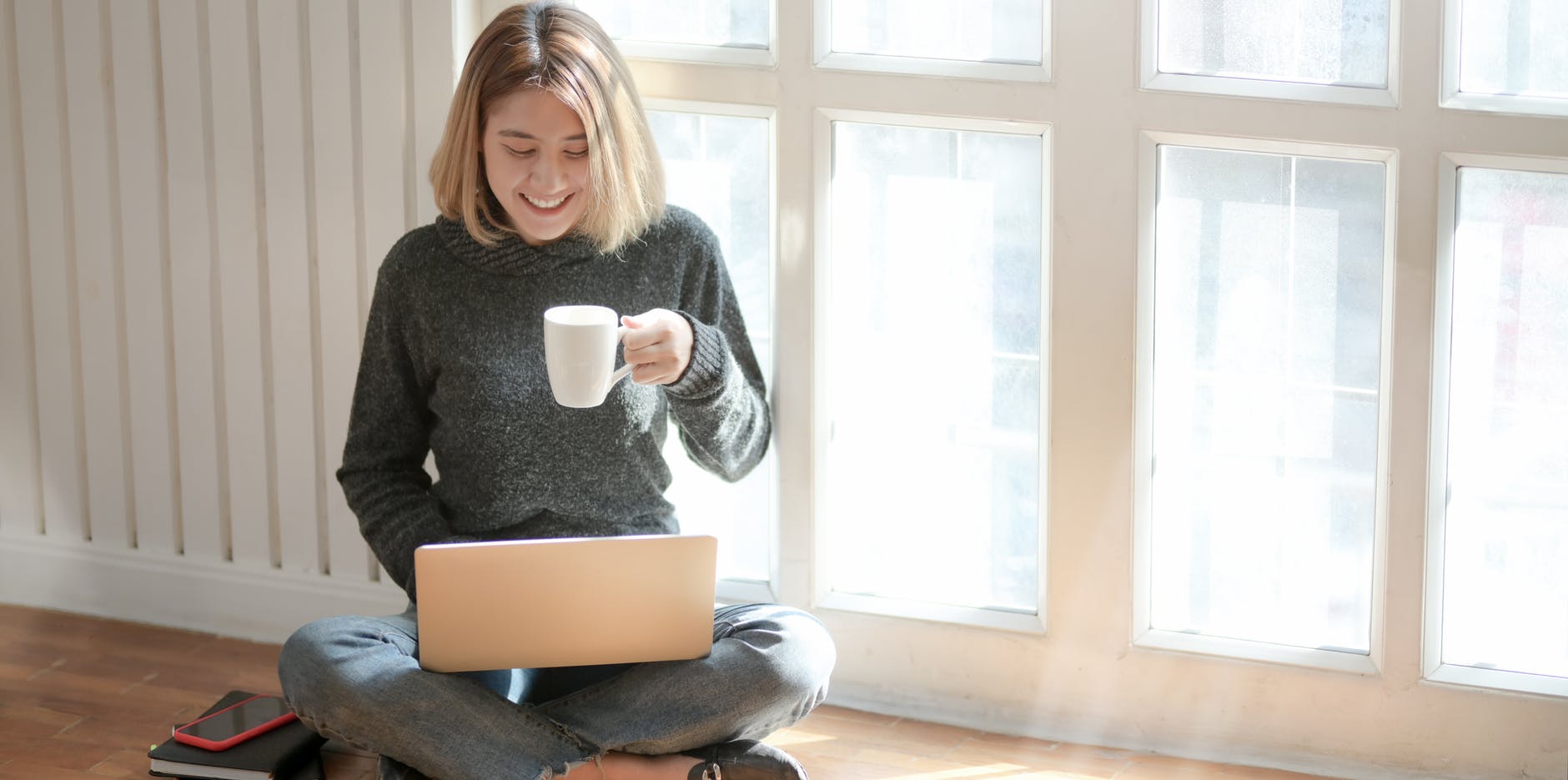 Source: pexels.com
With traditional in-office counseling, the counseling sessions must take place with you and your partner in the counselor's office. You don't have much choice in how the office is set up, and it may not be the most comfortable place for you to discuss your vulnerabilities. With online counseling, however, you have full control over your settings, and you can make calls or attend chat sessions anywhere you have a device with calling or internet capabilities. Use that to your advantage and set up your counseling session in a place that makes you feel calm, comfortable, and safe. This also gives you the option to choose the physical distance or closeness between you and your partner during sessions. The better you prepare your environment and your mindset, the smoother your sessions will go.
Start As Soon As Possible
The logistics of selecting and coordinating visits to a counseling office can add to the bad habit of putting off scheduling counseling sessions. Fortunately, online counseling can streamline this process and allow you to talk to a counselor the same day you select one Even better; they can hold sessions outside of typical office hours to make therapy more convenient for you. This ease of access makes it easier for you to resist putting off counseling sessions until you find the time or overwhelming drive to do so. Most professional therapists agree that relationship counseling works best when you start as soon as problems appear rather than waiting until they are nearly unresolvable. To put it simply, once you find the counselor for you, begin counseling right away!
Be Honest and Upfront With Your Online Counselor
Even though there is a real-life person on the other side of the webcam, some people will still attempt to avoid major issues and may even choose to be dishonest as a way to avoid blame or save face. The problem with these strategies is that there is still a real person on the other side of the screen who is attempting to solve real relationship problems. Lying or avoiding blame will only make it more difficult for the therapist to truly understand the underlying issues within your relationship and will start your own relationship with your online counselor on the right foot. After all, you want your online counselor to trust you, right? Without trust, a counselor cannot trust that you mean what you say or that you will go through with what they direct you to do and may worsen existing problems within your current relationship with your partner if they see how quick you are to lie. Be honest with your counselor, and don't forget that the meeting may be virtual, but the connection is quite real.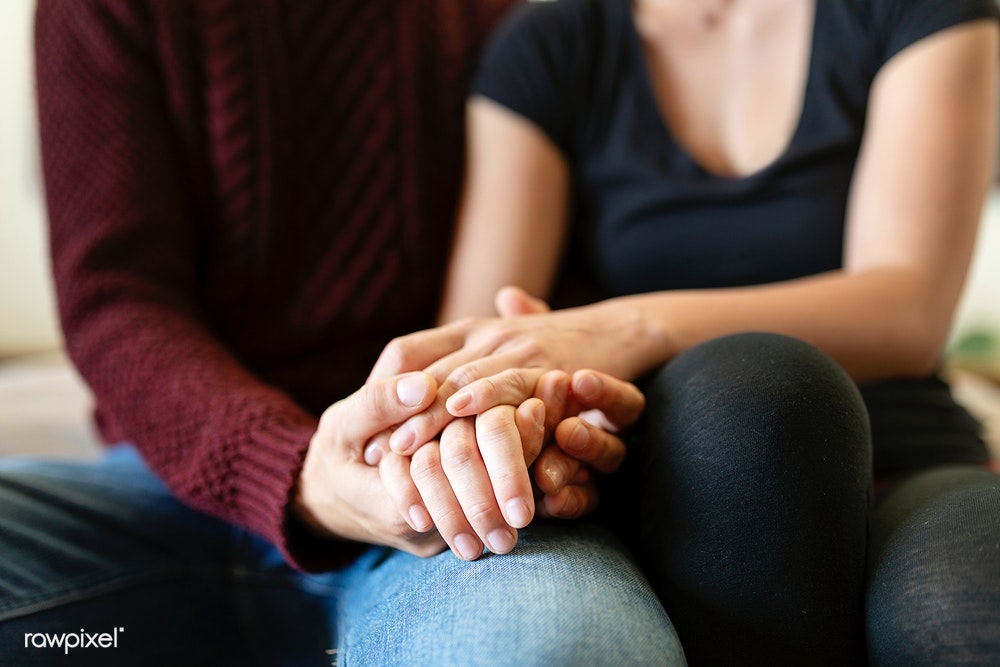 Source: rawpixel.com
Come into Each Meeting With Goals
The goal of a counselor is to identify issues and help you to solve them. However, this doesn't mean that the therapist should have to spend each session gradually trying to coax the issues out of you. Some couples will enter each therapy session without any idea of what to talk about, leaving the counselor to do all the work or having the counselor endure a fighting match that results in no progress being made. Each time you go into a counseling session, you should enter with set goals that were made between you and your partner. These goals should be based on the issues that are experiencing, and they should be able to be worked on each week so that you can measure your progress as you move forward. Your counselor is a specialist, not a magician!
Make Sure That Every Technical Aspect Is Taken Care Of Prior To Meeting
The only difference between in-person counseling and online counseling is that your counselor is most definitely not going to buffer, disappear, or lose sound during your session when you are meeting them in real life. However, these types of issues are certainly possible in an online counseling session, and they can be quite frustrating and time-consuming if they occur. Before you start a meeting with your counselor, you have to make sure that all technical aspects of the meeting are taken care of before you connect with them. For example, you should make sure that the lighting in your area is excellent, you should make sure that your internal microphone or external microphone is picking up the sounds coming into it, you should make sure that your area is quiet enough to hold a conversation, you should make sure that your computer's audio or headphones are working properly, and you should make sure that your internet connection is strong. If any of these things go unchecked, they can make the meeting that much harder and waste both you and your counselor's time.
Be Honest If A Counselor Doesn't Work for You
Another benefit to online relationship counseling is that you can easily switch to a different counselor if the first one you select isn't working out. You're not limited to just the relationship professionals at the office near you, and you shouldn't feel as though you should have to settle if a specific counselor isn't providing the results you want or is simply not an individual that you feel you have a connection with. A counselor isn't going to have their feelings hurt if you feel as though you need to go another direction. Be honest about how you feel about your counselor, and if it isn't working out, feel free to seek out other options.
Online counseling is a great way to avoid some of the obstacles that come with seeking therapy in your area. Without scheduling restraints or travel to worry about, you are free to focus on what truly matters: your relationship! If you have decided that online counseling is right for you, get started with an online relationship counselor today to begin improving your relationship.
---
Previous Article
Use These Couple Counseling Tips To Improve Your Life
---
Next Article
Types Of Couple Counseling Techniques
---
The information on this page is not intended to be a substitution for diagnosis, treatment, or informed professional advice. You should not take any action or avoid taking any action without consulting with a qualified mental health professional. For more information, please read our
terms of use.