How To Find The Right Mental Health Counselor Near Me
Updated August 20, 2019
If you're struggling with a mental health challenge, talking to a counselor can be a great way to make progress and improve your situation. However, it can be complicated to find the right person to work with. There are many different things to consider when choosing a counselor, and this can stop some people from deciding to go forward to meet with one. So, if you find yourself wondering, "How to find the right mental health counselor near me?", these tips can help.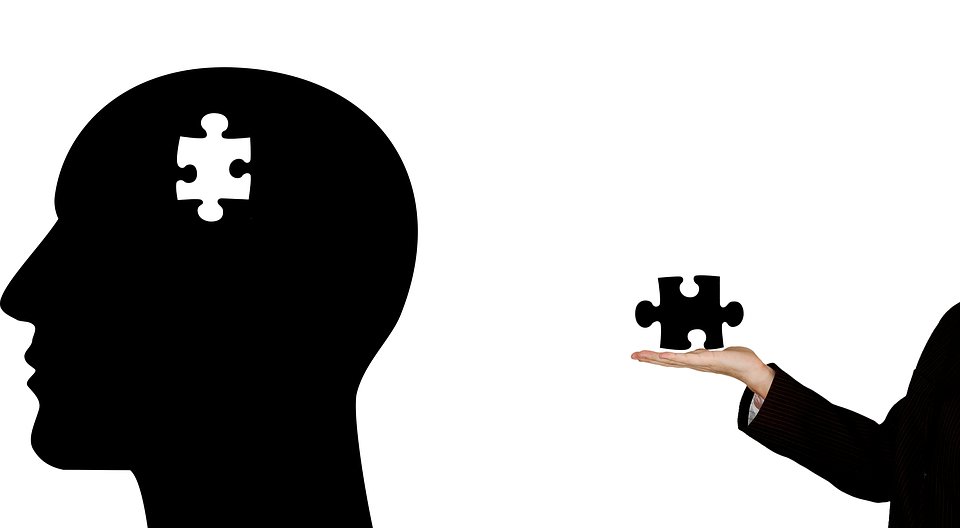 Source: pixabay
Who Can Benefit From A Mental Health Counselor?
There are many different reasons to see a counselor, but the easy answer to this question is that anyone can benefit from seeing a mental health counselor. It can be helpful for you to meet with a therapist if you have a mental health diagnosis such as schizophrenia, depression, bipolar disorder, or any other disorder. But, many people benefit from meeting with a therapist who isn't diagnosed with any mental health challenge. It may be that they are feeling anxious or that they're having problems in their relationship.
Everyone is supposed to see their general physician each year for an annual physical. This is something we do because our physical health is important to us, so why should it be any different with our mental health?
If you struggle with symptoms of any mental health challenge, or you're just feeling overwhelmed with where you are in life right now, a counselor can help you. This could be through digging into your past to find out why you're struggling in the area you are or simply learning new strategies to help you improve your situation.
Why Is It So Hard To Find A Mental Health Counselor?
There are many reasons why it's so complicated to choose a therapist that's right for you. Your exact reason might be different from the reason that someone else is struggling to find a mental health professional. But, here we will discuss some of the more common issues.
There Are So Many To Choose From
Psych Central states that "According to the Department of Labor's Bureau of Labor Statistics (BLS), there are more than 577,000 mental health professionals practicing in the U.S. today whose main focus is the treatment of a mental health or substance abuse concern."
With so many to choose from, it's difficult to know which one is the right one for you. This is why it's so important that you know exactly what you're looking for when you start looking for a therapist.
Not All Therapists Have The Same Focus
Another reason why it can be complicated to choose the right counselor is that they don't all focus on the same thing. For example, some professionals choose to focus on a specific mental health disorders such as bipolar disorder or obsessive compulsive disorder. This helps them to give the best treatment to their specific patients, but if you aren't sure what your struggle is, it can be difficult to choose one to work with.
Or, if there's a therapist that treats multiple conditions, it can leave you questioning if you're getting the best care for your specific challenge.
Many Different Professionals Call Themselves Counselors
If you're looking for a therapist or counselor, there are a lot of different ways that you can go to. There are psychiatrists, psychologists, religious leaders, life coaches, and many others to choose from. To find the right counselor near you, you need to be able to identify what requirements you want your counselor to have.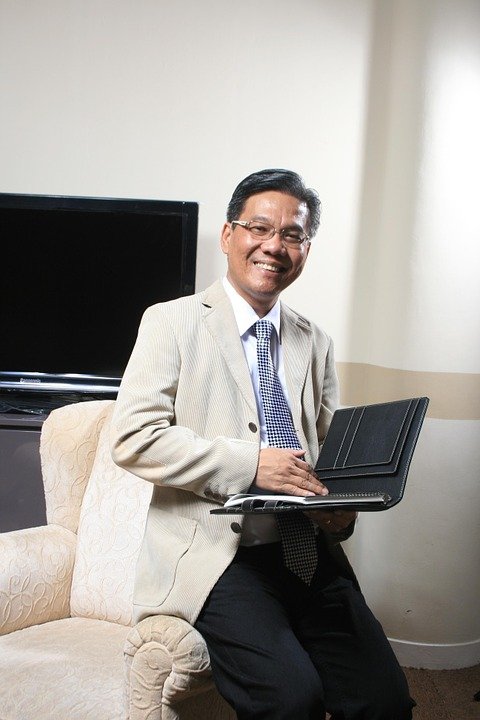 Source: pixabay
Not all people who call themselves counselors or therapists, have formal education or a license in the area. It's important that when you're meeting with a counselor, you understand what their credentials are and what they're able to offer you because of it.
It's Personal
When you go to meet with a therapist or counselor, you are going to be sharing personal and intimate details of your life. This is a difficult thing to do, especially with someone that you just met. But, to get the most you can out of counseling, it's something that you have to be able to do.
How To Find The Right Mental Health Counselor Near Me
To address these areas of why finding a counselor is so difficult, here are the things that you should keep in mind when looking for the right one for you.
Their Credentials
Before you meet with a counselor, make sure you find out what their credentials are. Are they licensed? Do they have an advanced degree? What type of previous experience do they have in counseling?
It's okay to not take their word for it and to do a little digging of your own. If your counselor is licensed, they should be able to provide you with the number that you can use to verify that that information is correct. If a counselor says that they have a license but then seems upset that you're asking for the information to verify it, this is a red flag that something might be wrong. Even if they are licensed this type of attitude can show you that it's a counselor that you don't want to work with.
Their Specialty
If you're interested in finding a counselor because you're having problems in your marriage, you are going to want to find a counselor that specializes in this area.
When you work with someone that specializes in the area that you need help in you know, there's a better chance that they're staying up on the latest trends add treatment options.
Affordability
Trying to get sessions with a counselor when you can't afford it is only going to add to your level of stress and anxiety that you're experiencing. This can make any mental health challenges feel even worse. If your health insurance does not provide any coverage for mental health services, or if it's already been tapped out, you still have some options.
Many therapists offer a sliding scale for their fees. This process bases the cost of your session off of your income. This helps to make sessions more affordable for everyone. But, there are also other options that you can use. There are free clinics that you can go to. Or, if you're part of a religious organization, you may be able to attend counseling sessions with someone there.
Using online therapy services, like those offered by Regain, is another way that you can reduce the cost of getting professional help with your mental health. These services are generally more affordable than in-person sessions while still allowing you access to mental health professionals.
Your Gut Instinct
To make real progress in your therapy sessions, you need to be meeting with someone that you trust. You need to believe that the other person is capable of providing you with the help that you need while also protecting your privacy.
If for any reason, you aren't comfortable with your therapist, you will not get the same benefit from your sessions. Sometimes you aren't comfortable with a person, and you can't put your finger on why. However, just knowing that you're not comfortable with them in your gut is enough for you to choose someone else to work with.
You don't have to explain to your therapist if you don't want to, but the most important thing in your therapy sessions is that you're getting the help that you need. If you're not comfortable with your therapist, then you're not going to be as open as you should be and your results are not going to be what you're looking for.
Don't Be Afraid To Try More Than One Therapist
If you meet with one person and you're not comfortable with them or the results that you're getting, it's okay to switch. Please don't think that just because you had poor results with one person that it will be the same way with someone else. It's not that therapy and counseling don't work; it might just be that you weren't with the right match for you.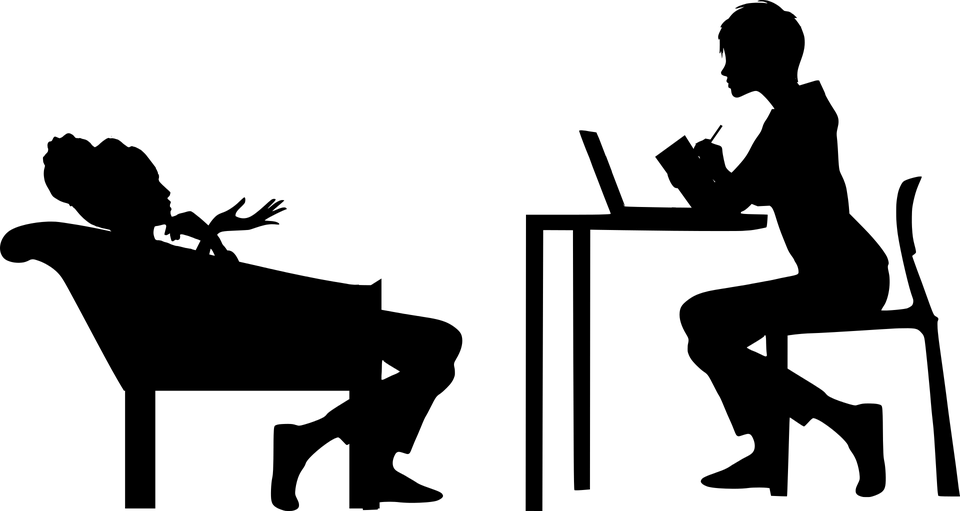 Source: pixabay
There are many different forms of treatment and therapy available for mental health challenges. Different therapists use different styles, and that can be the cause of why one person is more effective at helping you than someone else.
If you are going to couples' counseling, it's important that both you and your significant other are comfortable with your counselor. If one of you is not, then it's important that you work on finding a different therapist that you will be comfortable with as well as your partner.
If you've been considering finding a counselor near you, don't delay in starting the process. And, remember that online therapy services like ReGain can help you regardless of your physical boundaries and geographic area. Either way, you go, make sure you get the help that you need.
---
Previous Article
Counseling Vs. Therapy: What Are The Differences, And Which Option Is Best For You?
---
Next Article
7 Options For Low Cost Counseling
---
The information on this page is not intended to be a substitution for diagnosis, treatment, or informed professional advice. You should not take any action or avoid taking any action without consulting with a qualified mental health professional. For more information, please read our
terms of use.