Can Crisis Text Counseling Really Help Someone?
Updated May 11, 2021
Despite the stigma still sometimes attached to mental health problems, most people will experience mental health issues in their lives. In fact, it is estimated that one in five Americans deal with at least one mental health issue during their lives. From depression to anxiety to feeling hopeless, these problems can sometimes come and go quickly or end up becoming more long-term issues that we often have a hard time grappling with.
Professional counseling can be a great tool for dealing with a mental health issue, but what if it isn't an option in your area or if you can't afford the fees? Thankfully, technology has brought about some changes in how people can access help in online counseling and, more recently, text counseling. But can text counseling services really help someone?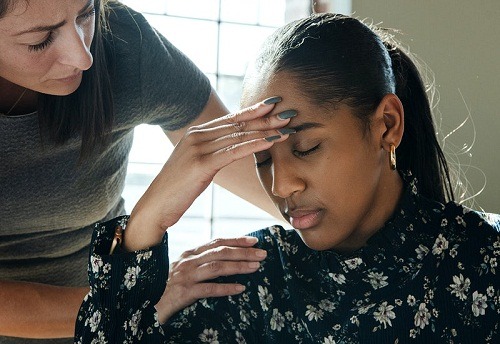 How Does Crisis Text Counseling Work?
Text counseling services often employ live-trained crisis counselors, who are typically available 24 hours a day. Though many of the available text counseling options call themselves crisis text lines, that doesn't mean that you have to be in serious trouble or danger. They define a crisis as anytime you need emotional support or are experiencing a painful emotion. Using a crisis text line is quite simple. After you pick the service you'd like to use. You initiate a conversation through their text line. Depending on how many people are using the service at that time, you may have to wait a bit before being connected to a crisis counselor. Once you are connected to a crisis counselor, they will introduce themselves and ask questions about yourself and your situation. The crisis counselor will help you examine your feelings, engage with you in an empathetic way, and actively listen to what you have to say. You don't have to answer anything that you don't want to, and you can end the conversation with the crisis counselor whenever you want to.
Though all of the currently available crisis text lines comply with Health Insurance Portability and Accountability Act (HIPAA) laws, as more eventually become available, you should be sure before using them that they are also following these regulations. This ensures that your personal information will remain confidential at every stage, and in most cases, only your crisis counselor has access to this information. Some text crisis lines allow you to remain completely anonymous if it makes you more comfortable. This option to remain anonymous is one of the most significant differences between online or text therapy and traditional in-person therapy.
The Benefits of Crisis Text Counseling
One of the biggest questions people often have about text counseling is whether it actually helps someone with their mental health issues. Research around this area has found that text counseling and other digital counseling forms are just as effective as traditional counseling. Everyone is different when it comes to how they are comfortable communicating their problems with another person. One of the biggest challenges people face with getting help can be their reluctance or inability to open up to someone in a face-to-face setting. Crisis text lines give people the option to discuss their issues without the pressure of in-person meetings.
For some people, such as those with physical or mental limitations that make it difficult to leave the house, having access to a live trained crisis counselor via text is actually more effective. It is also a great option for those with no or limited access to transportation, people who live in very rural areas with no traditional therapist nearby, or those who share a home with a person who would frown upon seeing a therapist.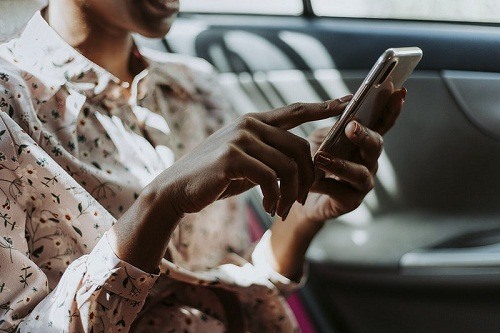 Other Benefits Of Text Counseling
For people that experience serious depression, sometimes even getting out of bed can be nearly impossible on bad days. This makes it difficult for them to keep appointments, which makes traditional counseling seem impossible. Having the option to speak with a crisis counselor via text gives these people the option to get help without leaving home. This is also true for other people who find leaving the house or talking to strangers emotionally difficult, such as those who experience social anxiety problems or post-traumatic stress disorder. Instead of avoiding help due to these issues, they can text a crisis counselor whenever needed.
Another benefit of using a crisis text line is putting your words down in written form rather than speaking them aloud. Not only is this more comfortable for some people, but writing makes you slow down and think about what you want to say. It requires more thought and can often help people consider their feelings more fully as they decide how best to express them to their crisis counselor. This is especially true for young people, who are typically more likely to text someone than call them. Because it is a form of communication that they are more comfortable with, text counseling can be more appealing and easier. Crisis text lines are also a valuable resource for people who do not have health insurance and can't afford access to a traditional therapist, which can cost upward of hundreds of dollars per visit. Because volunteer crisis counselors staff crisis text lines, these services are free for anyone to use.
5 Different Crisis Text Line Options
As we stated before, you do not have to be in an actual crisis to utilize a text crisis line. These services' trained crisis counselors can help with any mental health concern whenever you need to talk to someone. These services can also help people with friends or family members experiencing a crisis, or symptoms of depression, anxiety, domestic violence, abuse, addiction, or any other issues. There are currently five different texting crisis counseling services available to people who need to talk with a crisis counselor, all of which comply with HIPAA regulations to protect users' privacy.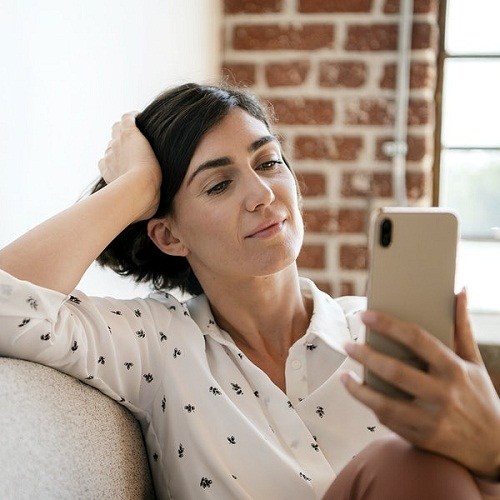 The Trevor Project is a crisis intervention hotline specifically aimed at LGBTQ+ youth that offers crisis counselors via text 24 hours a day, seven days a week. The organization added a crisis text line to serve young people in the LGBTQ+ community that needed help. An outside evaluation of The Trevor Project's programs found that 63 percent of people that utilized their text option did so because they thought it would be easier to "be themselves" when discussing their problems with a crisis counselor via text instead of in a traditional therapy session.
Crisis Text Line assists anyone who is experiencing a crisis, depression, anxiety, and more. They also have crisis counselors available 24 hours a day, seven days a week, and serve all people who need help. Users can text the Crisis Text Line to speak with a trained crisis counselor who will "bring texters from a hot moment to a cool calm through active listening and collaborative problem-solving."
Teen Line provides support for teens through their crisis texting service between 6 p.m. and 10 p.m. PT. Teens often report feeling more comfortable discussing their issues with a peer rather than someone older than them because they feel that older people had far different life experiences when they were young. Teen Line is different from some other crisis texting services because they connect users with teen crisis counselors who can help with anxiety, depression, family issues, and more.
Much like Teen Line, YouthLine connects teen users with teen crisis counselors, who are reachable via text from 4 p.m. to 10 p.m. PT.
Need2Text is also a service that is aimed at connecting teenagers with a crisis counselor. But unlike our two previous options, Need2Text utilizes masters-level crisis counselors to help teens deal with issues stemming from depression, anxiety, relationship trouble, bullying, and more. This service is also available 24 hours a day, 7 days a week.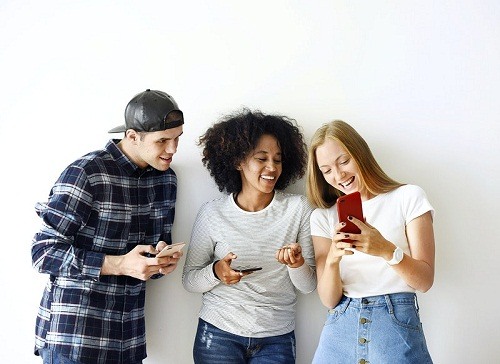 Text therapy may seem a little unusual but is, in fact, just as viable as traditional therapy. Anyone who would benefit from traditional therapy can benefit from text therapy. Text line crisis counselors can help you deal with just about any mental health issue, including anxiety problems, addiction, depression, eating disorders, ADHD or ADD, family problems, relationship issues, and more.
If you have utilized a crisis text line and find that you need more support than the crisis counselor could give you, consider taking advantage of an online therapy option such as ReGain. With ReGain, we offer convenient online sessions that can be done from your computer, tablet, or phone whenever it best suits your schedule. This means that even if a text crisis counselor wasn't meeting all of your needs, you could still get help without having to leave the comfort of your own home with counseling online. Remember that, no matter what avenue you choose, what is important is that you ask for help whenever you need it. Talking about your issues can help get you through rough times or learn how to process or better handle whatever is bothering you.
---
Previous Article
How To Become A Counselor: What Do I Need To Know?
---
Next Article
Is Alcohol Counseling What I Need?
---
This website is owned and operated by BetterHelp, who receives all fees associated with the platform.
The information on this page is not intended to be a substitution for diagnosis, treatment, or informed professional advice. You should not take any action or avoid taking any action without consulting with a qualified mental health professional. For more information, please read our
terms of use.