70 Cute Goodnight Texts To Send Your Sweetie Before Bed
Updated February 12, 2020
Reviewer Lauren Guilbeault
Communication is an important facet of all relationships, especially romantic ones. They allow couples to express their thoughts and feelings to each other, as well as joys, sadness, and fears. Words can bring people closer together, especially in today's day and age. Today, we have the internet, which allows us to connect with anyone around the world in a matter of seconds. While you can still do things like sending letters, the phone allows you to not only talk to people on the phone but text them at any time of the day as well. Checking your phone before bed is a common practice, as well as sending off any final texts, especially to your significant other.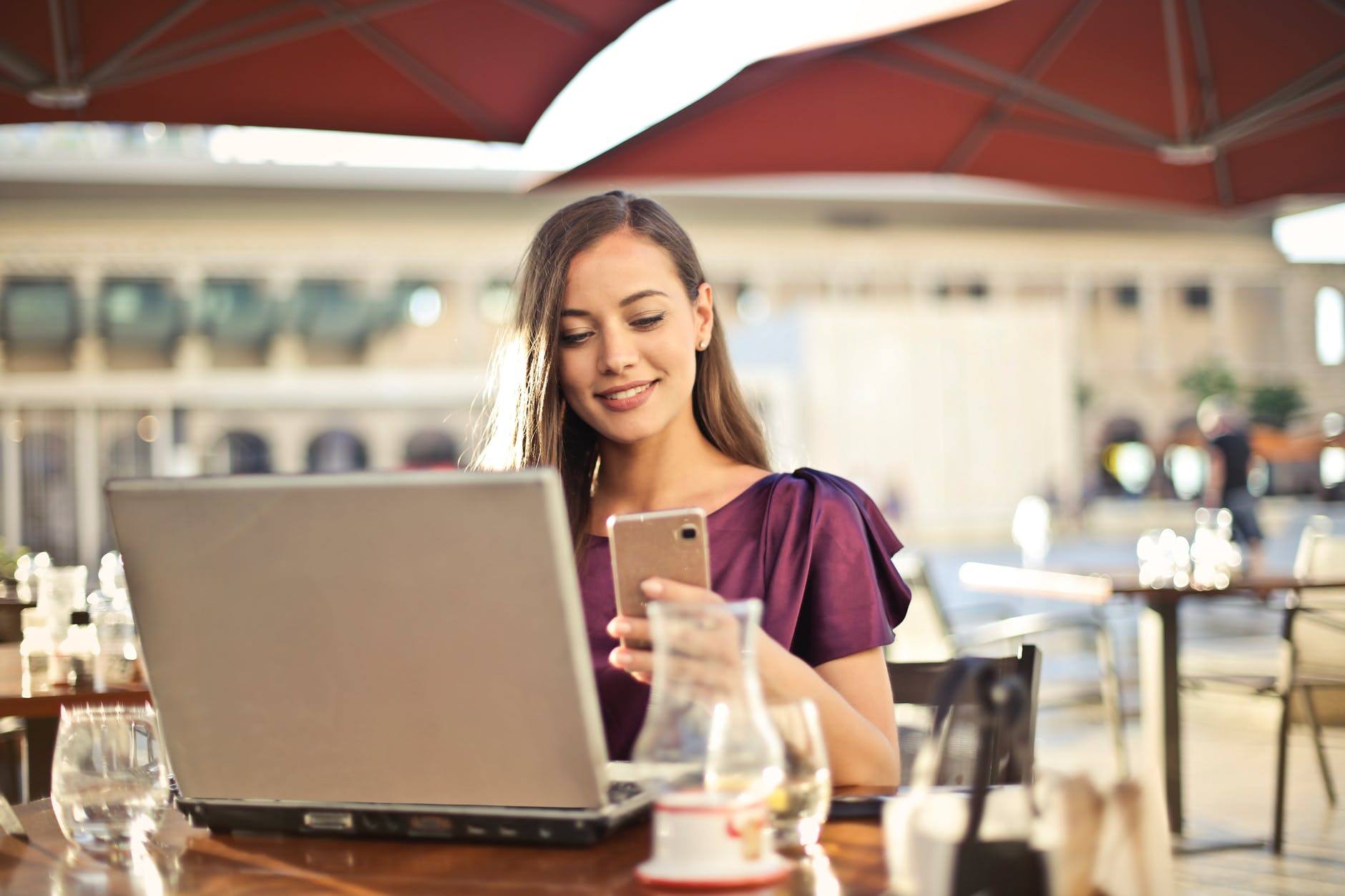 Source: pexels.com
There are many different ways to show someone that you love and care for them. You can give them gifts, you can hold their hand or do another kind of touch, or you can spend time with that person. You can also communicate to someone that you love them using words. Words of affirmation are even labeled as one of the five love languages by Dr. Gary Chapman, a well-known marriage counselor. He states that "Actions don't always speak louder than words. If this is your love language, unsolicited compliments mean the world to you. Hearing the words, 'I love you,' are important - hearing the reasons behind that love sends your spirits skyward. Insults can leave you shattered and are not easily forgotten. Kind, encouraging, and positive words are truly life-giving." Strong relationships are built on communication and sending goodnight or other sweet worded texts to your sweetheart before bed is a way to do that.
Goodnight texts are easy, simple, and genuine ways to show that you care. Whether your partner's highest love language is words of affirmation or not, goodnight texts are a way to leave a wonderful, positive impression with your loved one before you both drifts off to sleep. Here are some of our favorite texts that you can type away before you go to sleep. Some of these are simple and sweet and straight to the point, for those of fewer words. Some are a little longer for those of us who like to type a little more. Chances are, there is something in here for everyone. Let's start with fun conversation questions to have a final, goodnight chat: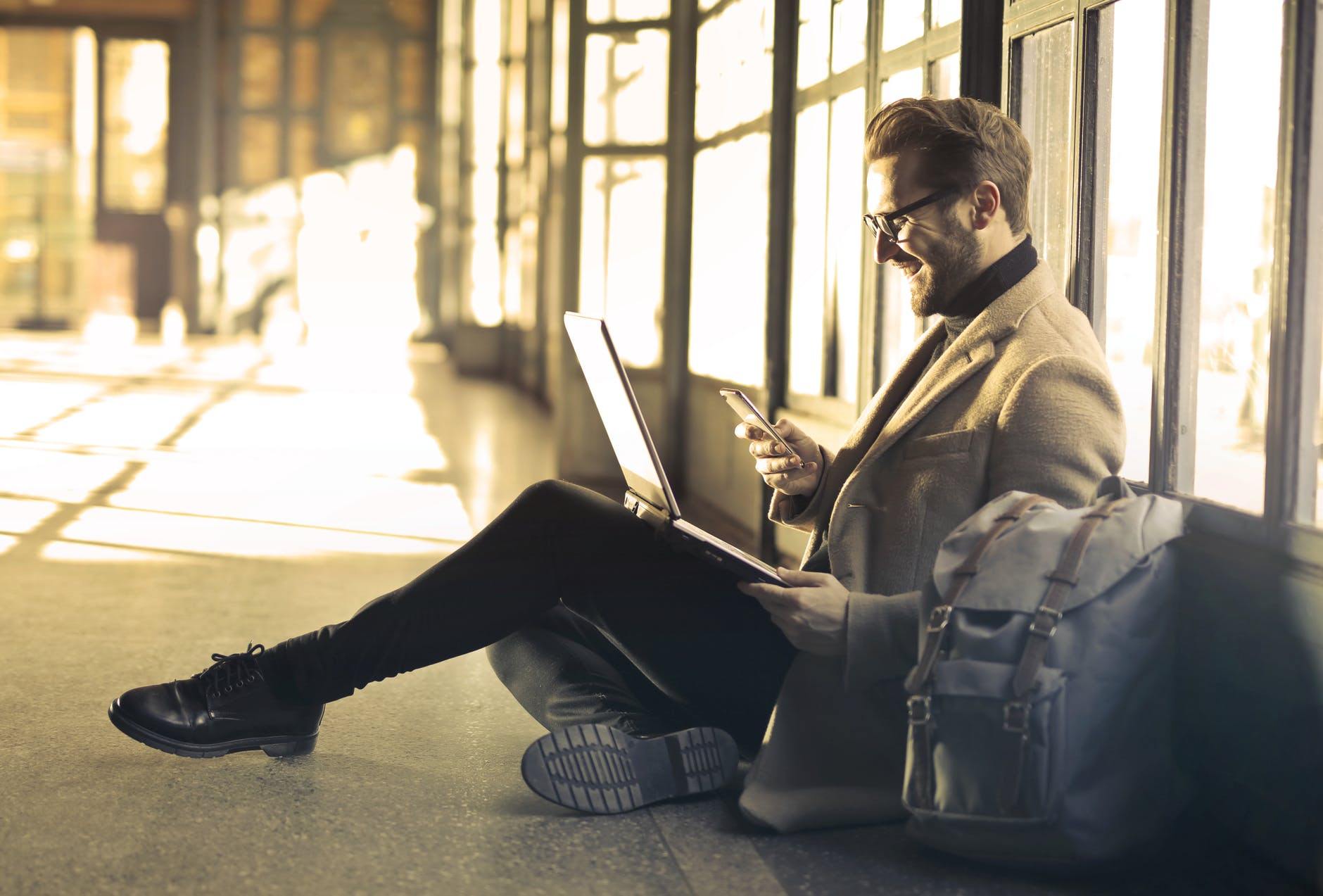 Source: pexels.com
If you were on a deserted island, what three items would you have with you?
What is something interesting about you that you have not told me yet?
What is a funny story that you have never told anyone?
If there was a movie about your life, who would you want to play the part of you?
If money did not matter, what would be your dream job?
Where is somewhere that you have not been yet that you want to go?
What is your favorite childhood memory?
You can have dinner with anybody, dead or alive, who would it be?
If you could have any superpower, what would it be?
What is the theme song to your life?
Those can be fun ways to be up a little longer, learn a little more about your loved one, and chat just a little longer before bed. When it is time to drift off to sleep and say goodnight, here are a few texts that you can send to show you love them, you care, and to give everyone a happy feeling before bed: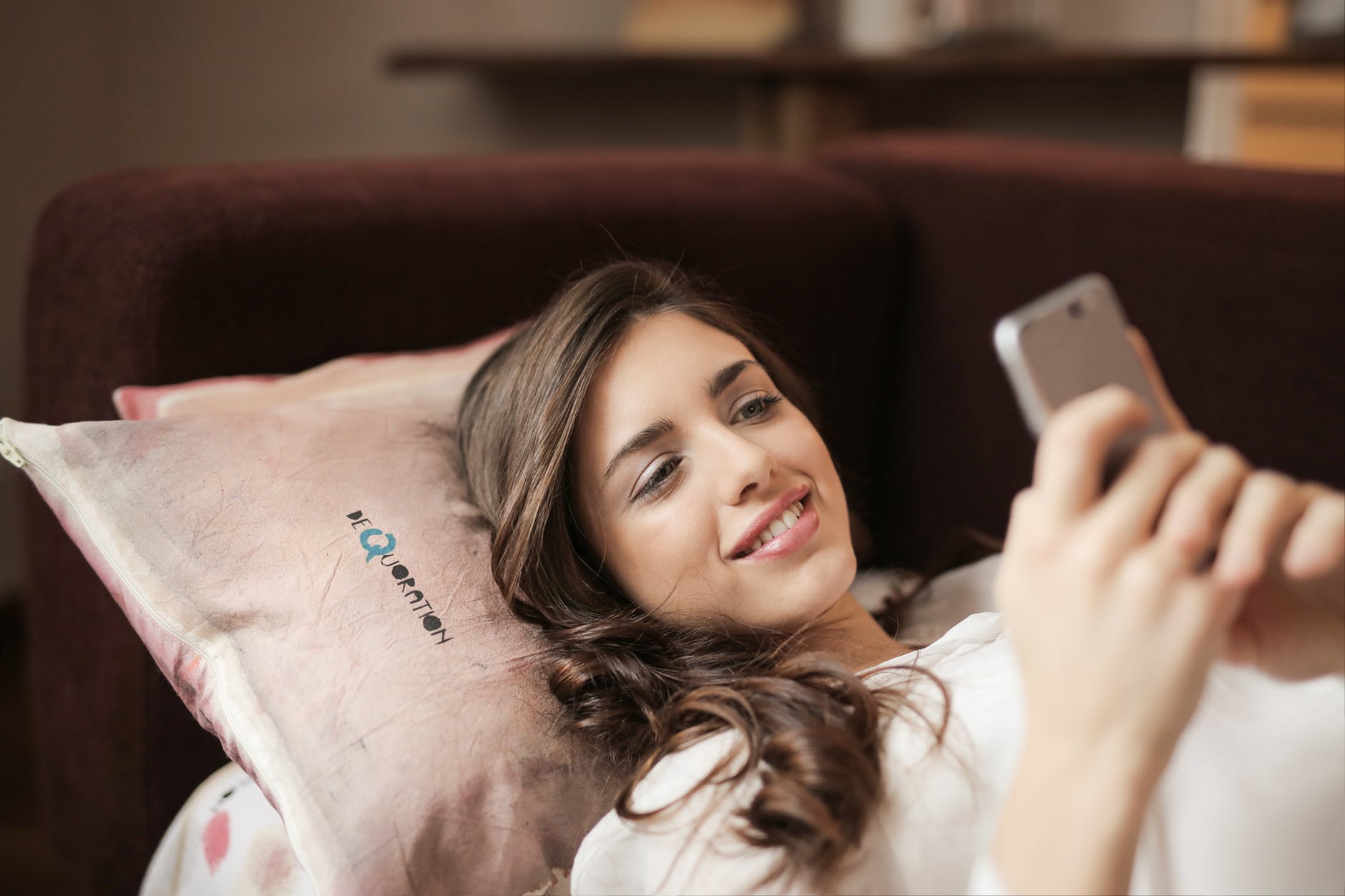 Source: pexels.com
I wish I could fall asleep in your arms.
Sweet dreams, babe/darling/sweetheart/my love.
Goodnight. I love you!
Goodnight. Dream beautiful dreams tonight.
Just texting to say I love you before bed.
Dream sweet, my love/darling/sweetheart.
I just wanted to text to say goodnight and that I'm thinking of you.
Goodnight my love, parting is such sweet sorrow that I shall say goodnight till it ismorrow.
I hope to see you in my dreams tonight.
I'm listing to our song, thinking of you, and wishing you were here with me.
Wish you were here, my darling/love/sweetheart.
The stars look so beautiful tonight, but not nearly as beautiful as you.
Can't wait to see you again.
You mean the world to me, my love.
I had a wonderful time with you today/tonight, especially when (insert favorite part of your time together here). I can't wait until the next time that we get to see each other.
You are my world.
I wish I could fall asleep next to you tonight.
I love the night time, but I would love it even more if you were here.
Goodnight, beautiful/handsome.
As I'm falling asleep and about to doze off, I want to tell you that I love you.
Looking at the night sky and thinking of you before you go to bed.
Nothing can change how much I love you.
Goodnight, my sweetheart/love/darling. (You can insert any pet name here!)
I love you more than anything else in the world, and I hope you have sweet dreams.
Wish I could hug you before I drift off to sleep and dreamland.
All of the stars in the sky are not as bright as my love for you.
You are in my heart tonight, tomorrow, and forever. Sweet dreams.
I hope to dream about you tonight.
Xoxo
All of my love, always.
I miss you already.
I am so happy that I am with you and I have you in my life.
You are the last thing I think of before I go to bed each night.
There is no one I would rather be with than you right now.
Thinking about you gives me such a strong sense of peace.
You are the only person for me, and I love you so very much.
I miss our conversations until the morning. The nights are empty without you! Sweetest dreams.
Having you to talk to right before I go to bed brings me joy. Today was hectic, and I was thinking about you. Imagining you in my arms as I fall asleep. Sweet dreams, my love.
I miss you every passing second that you are not around.
Everything feels wonderful with you in my life and when you are around.
My dreams are incomplete without you in them.
At the end of the day, all I want is to see your face and your smile. It makes my day.
I hope you had a wonderful day, my darling/my love/sweetheart, and that you have the sweetest night.
Even after spending the entire day with you, I can't seem to get enough of you.
You mean the world to me, and I can't wait to see you again.
I have you in my heart.
Your smile makes my days and my nights so much better.
Every day you give me more reasons to fall in love with you, and every day I fall even more in love you.
I could not fall asleep unless I told you how much I miss you. I love you, goodnight
I wish we did not have to sleep apart.
Hey, I love you. That is all.
I don't know what I would do without you.
You're the first thing on my mind when I wake up and the last thing when I fall asleep.
Missing you as I drift off to sleep.
I am half asleep, but I want you to know how much you mean to me. Goodnight.
Goodnight, sleep tight, don't let the bed bugs bite.
I was about to fall asleep, and I thought about how much I love you.
Goodnight, my love/sweetheart/darling. Sleep well. May all of your dreams be sweet, beautiful, and happy. Remember how much I love you. I can't wait to see you tomorrow.
There are few people I feel comfortable with, and I'm so glad I have you as one of them.
Every night I fall asleep with the happiest of thoughts because we are together.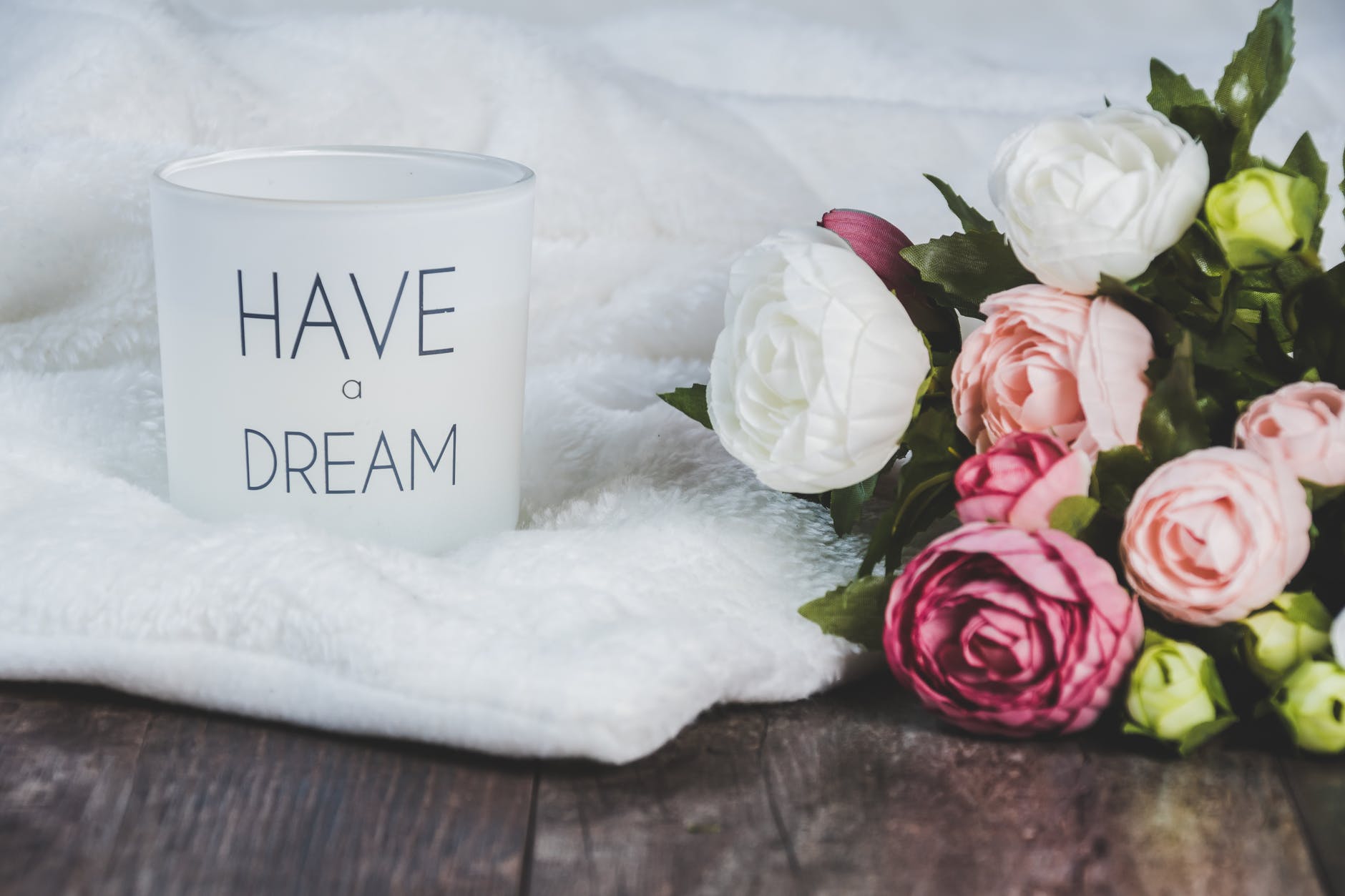 Source: pexels.com
These texts are great ways to end your night wonderfully and sweetly. If you can't find any here, feel free to use your favorite quotes from movies or lyrics from songs. Anything is possible, as long as it shows you care and are thinking of them before you go to sleep. Whether you are in a long-term relationship or just getting started, remember that communicating with your special someone is important. If you are ever having trouble communicating or with any other issues in your relationship, know that couples' therapy is an option that will always be there for you. Click here to find out more about how therapy can help you and your relationship.
---
Previous Article
How Often Should You Text A Girl To Keep Her Interested In You? Keeping The Conversation Going
---
Next Article
The Best "Good Morning" Text Messages To Send Your Boyfriend
---
The information on this page is not intended to be a substitution for diagnosis, treatment, or informed professional advice. You should not take any action or avoid taking any action without consulting with a qualified mental health professional. For more information, please read our
terms of use.