You may have heard that it is just as important for children to play as it is for them to have chores and do their homework. This is true. Mental health professionals have observed that, for children and adults, play is just as important to our overall happiness and health as love and work.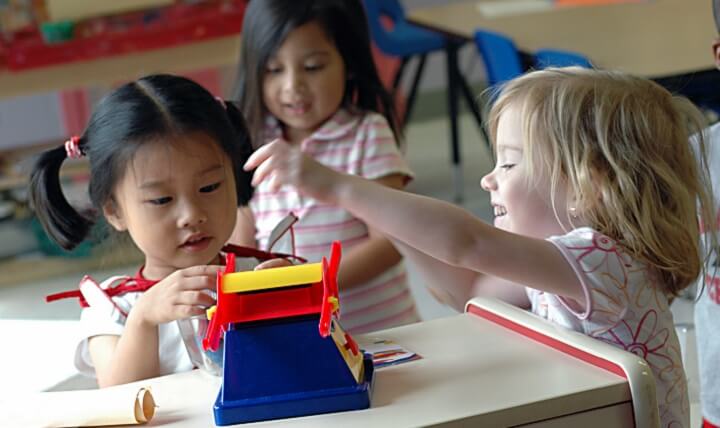 Source: health.mil
When we play, we lighten our loads, brighten our spirits, and improve our attitudes toward life in general. Through play, we find relief from our stressors and feelings of boredom, connecting with others more positively. Play helps stimulate our creative thinking, encourages us to be more adventurous, keeps our emotions in check, and helps us hone our survival skills. We also learn and develop better when such skills are nurtured during play.
Play Therapy As A Form Of Expression For Children
Play therapy techniques are effective at helping children express themselves when they are unable to use their words to get across their thoughts and feelings. In-play therapy, the toys used serve as the child's words - toys that become a language once the child engages in play.
Play therapy helps children heal from what is troubling them by giving them a voice to tell their therapists what is wrong. This allows the therapist to reach the child when perhaps the therapist was unable to before. The therapist can also help the child build on their emotional or social skills, resolve inner conflicts, and improve cognitive development, all through play.
What Is Play Therapy?
The term "play therapy" refers to a variety of treatment methods that use play as therapy. Insofar as play therapy for children, this form of therapy is different from when a child normally plays with their toys. This is because the therapist encourages the child to confront and resolve their problems while playing with the toys. The child believes they are just having fun, unaware that the therapist is also working to help them confront a problem.
Play therapy is an extension of the normal way children learn about themselves and their relationships with others. In-play therapy, children learn:
How to express their feelings
How to communicate with other people
How to adapt their behavior to their environment
How to solve problems
How to relate to other people
The play also gives children a safe space to get away from their problems and express their thoughts and feelings. Even a child's most troubling concerns can be addressed in play therapy, which not only resolves their problems at the moment but also gives them the necessary tools to more effectively solve their problems in the future. In short, play therapy can provide a child with lifelong benefits.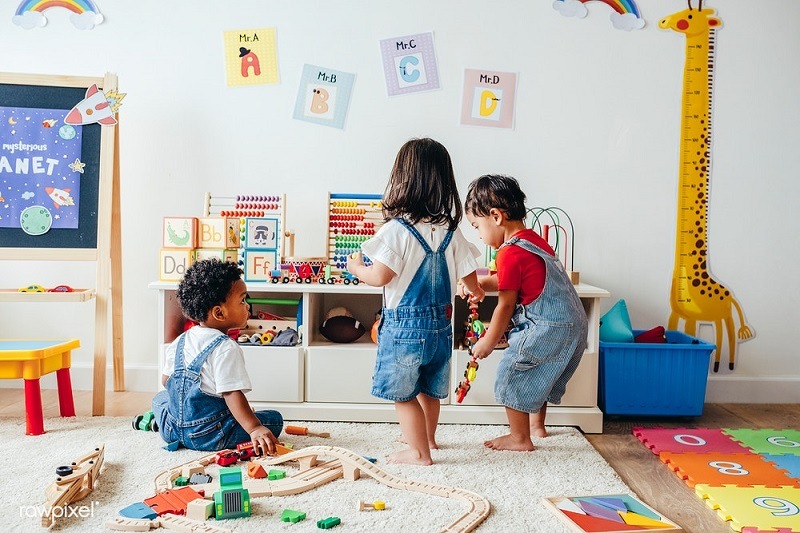 Source: rawpixel.com
Ages To Which Play Therapy Is Better Suited
While everyone can benefit from play therapy - even adults! - Children aged 3 to 12 years old typically get the most out of it. The use of play therapy in adults has been steadily increasing since the early 2000s. In recent years therapists have been applying play therapy techniques to their treatment of infants and toddlers.
The Benefits Of Play Therapy
Play therapy is used with patients of all ages and in various situations and environments, from schools and hospitals to mental health facilities and recreational settings. Play therapy treatment is often the first course of action for those who suffer from social, emotional, or behavioral disorders, and it can be used to help people cope with and recover from a host of issues and conditions, including:
Anxiety
Obsessive-compulsive disorder (OCD)
Depression
Autism
Attention Deficit Disorder
Anger Management
Post-Traumatic Stress Disorder
Divorce
Academic development
Death
Relocation
Hospitalization and illness
Physical and sexual abuse
Domestic violence
Natural disasters
Specifically, play therapy helps children:
Would you please take responsibility for their behavior and develop strategies to cope with certain situations and problems?
Develop empathy, acceptance, and respect for the thoughts and feelings of other people
Develop respect for themselves
Learn to feel and express their emotions
Learn new social skills that can help them relate better to their families
Gain confidence in their abilities and what they can do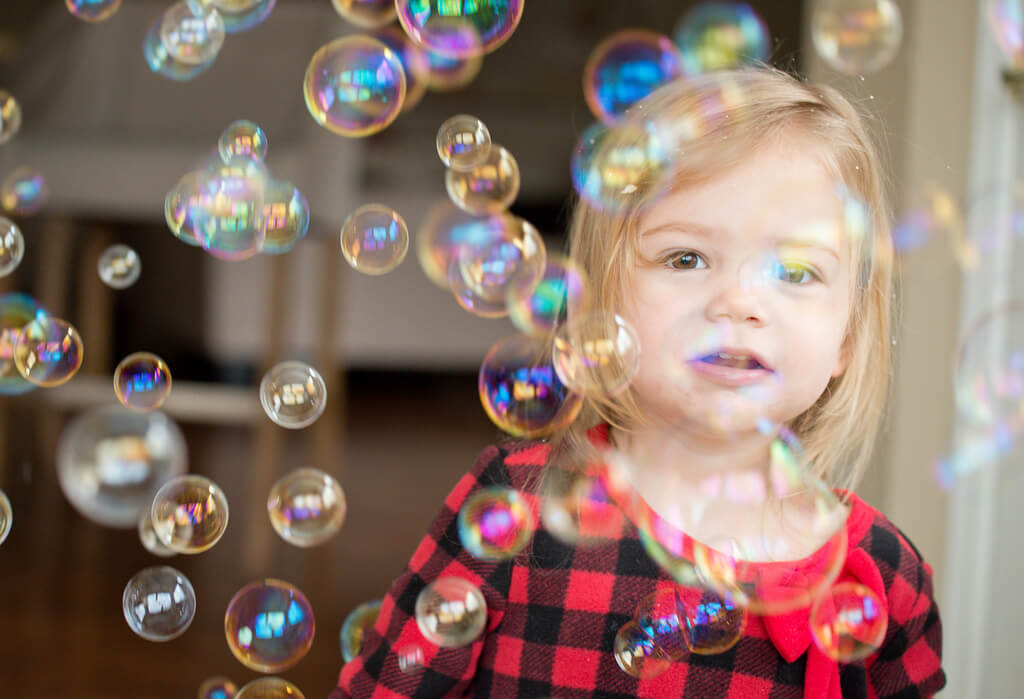 Source: flickr.com
A review of over 100 studies has shown that play therapy's benefits range from moderate to high and have been equally effective across ages and genders. Positive treatment outcomes were higher when at least one parent was actively involved in the child's treatment.
How Many Sessions Are Necessary To See An Improvement?
Research has shown that it takes, on average, about 20 weekly play therapy sessions consisting of between 30 to 50 minutes with the child to resolve a typical challenge. Of course, more minor issues may resolve sooner, while more serious or chronic issues may take longer to treat.
Involving Family Members In Play Therapy
Sometimes, a child's problems are caused by family members, and sometimes the child's problems are disruptive enough to send waves through the family, but that originate with the child. No matter where the problems originate, however, the fastest way for a child to heal is to work together with their family to find a solution.
The play therapist conducting the sessions will decide when and how to involve some or all of the children's family members in the child's sessions. At the very least, the therapist will want to keep in regular contact with the child's caretakers to work with them to develop a plan to address and resolve problems as they come up and monitor the child's progress.
In addition to, or instead of, including family members in the child's play therapy sessions, the therapist may instead suggest that the child's caretakers adjust how they interact with the child at home to promote what the child has learned in therapy. No matter how involved the child's family members are, whether they attend the sessions or not, they all play an important part in how fast and how well the child heals.
Play Therapy At Work
Back in 2016, a therapist, Tomás Casado-Frankel, LMFT, shared his play therapy experiences with Psychology Today,
In the first example, Tomás describes a six-year-old boy who attended one of his sessions. The boy had repeatedly been subjected to seeing domestic violence at home, which had resulted in his becoming a bully at school. Upon entering the session, this child seized upon the barrage of miniature cars that had been laid out for him and proceeded to take over the dollhouse with them. The "bad guys" had taken over the home, and even when Tomás picked up a police car, the boy informed him that the police were unable to help.
Tomás noted that to anyone else, it would appear that this child was very aggressive and was using the toys to act out his anger, but a therapist sees the situation differently. Here, Tomás saw a child in pain who had no idea what he would go home to every day and that no one could help the poor people inside the dollhouse. He was using the toys to show that he felt helpless, vulnerable, and afraid.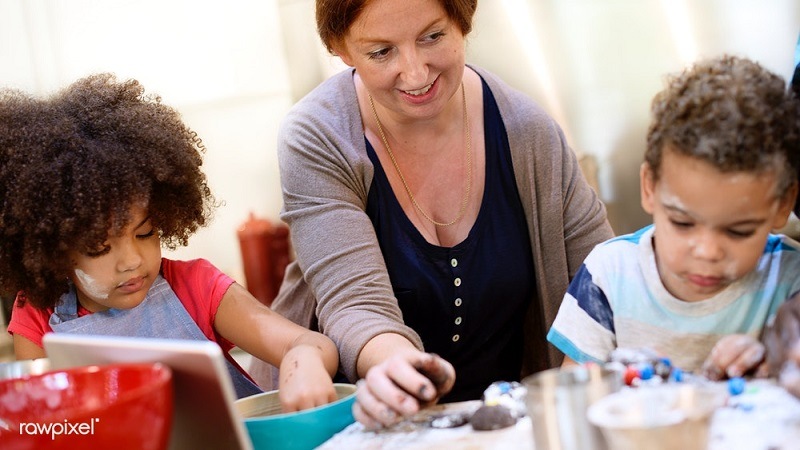 Source: rawpixel.com
These are the kinds of feelings that may be just too much for a child to express. These feelings can be so overwhelming that the child cannot find the words to convey their feelings. Play allows him to express these feelings through his sort of language.
Tomás also gave another example of an eight-year-old girl who came to one of his sessions with anxiety to the point that she barely spoke and regularly experienced difficulty swallowing and moving her bowels.
While she refused to speak to Tomás during their first session, she eventually spoke through the dolls in the dollhouse. The girl placed the parent dolls atop a small airplane, then "flew" them to a hidden corner of the room the session was being held in, leaving the children in the dollhouse all alone.
Tomás discovered that the girl's family history consisted of her mother experiencing medical complications after the birth of the girl's youngest sibling, and the father was involved in immigration issues. The girl was terrified of losing her parents, a feeling that so consumed her that she could not put it into words - until, that is, she started playing with the toys.
About the first situation, Tomás recognized that the boy's behavior reflected his belief that the only way he could gain control over whether or not he was a victim was to be aggressive at school. However, by acting in this way, the boy does not address his pain or feelings of victimhood and cannot resolve them. Through play, a therapist can bring these things together. In Tomás' case, he pulled out another toy - an unexpected musketeer hero - who ordered the bad guys away - much to the boy's delight.
As for the second situation, the girl asked Tomás to search for his missing parents. Tomás asked her when the parents would be coming back, and the girl, speaking through the doll she was holding, said: "I don't know." Tomás replied with: "But I'm worried! I want my parents back now!" effectively finding the words the girl has been searching for this whole time to express her deep-seated fears and beginning her healing process.
Sources:
http://www.a4pt.org/page/PTMakesADifference
https://www.psychologytoday.com/blog/contemporary-psychoanalysis-in-action/201601/child-s-play-how-play-therapy-works
Frequently Asked Questions (FAQs)
What does a play therapist do?
A play therapist, or a registered play therapist supervisor (RPT), is a therapist who works directly with children to help them verbalize and understand the emotions they are experiencing due to a sudden change or traumatic event. In many cases, children may be uncomfortable or unable to talk about their experiences. Play therapy allows a child to express themselves through a medium that comes naturally to them, which is playing.
By observing how a child plays or the types of toys or activities they are drawn to, a play therapist can interpret what they believe is going on with the child. After a few sessions, the play therapist will approach the child and gently try to open up about their expression through their play.
What is play therapy, and how does it work?
The association for play therapy, APT, defines play therapy as a unique and interactive approach to therapy designed specifically to appeal to young children. By taking advantage of a child's natural curiosity and forms of creative and artistic expression, a play therapist can get a child to express themselves, their emotions, and their struggles in a more natural and calmer environment.
Rather than asking a child direct questions about what is bothering them, as one may in adult therapy, the therapist, child, and family members meet in a playroom. The child then leads the session by choosing which activities that they want to engage in.
This helps the child feel more comfortable, which allows them to start constructively discussing their feelings and emotions. They may use dolls to act out what's bothering them, may draw or paint their emotions, or express themselves in any manner of play.
It is then up to the therapist to pay attention to the child and look for cues that they are ready to discuss what's bothering them and then help them work on the source of the problem. Play therapy with children is effective because it allows the child to lead the sessions and allows them to become comfortable with the therapist at their own pace.
What are some play therapy techniques?
There are over 50 different types of play therapy techniques, and each one may be utilized for a specific purpose due to the child's age, experiences, or home-life situation. Depending on the situation, a play therapist may choose to engage with the child in a one-on-one setting or choose to involve the siblings or the whole family.
It is important to find a trained, licensed, and registered play therapy specialist if you believe that your child needs help exploring their feelings, emotions, or beliefs that something traumatic may have happened to them. Some registered play therapy techniques include:
Doll play: A child is asked to play with dolls to act out what is bothering them.
Ball therapy: A ball is passed between family members, and when someone catches it, they have to say something that makes them happy.
Magic wand play: The therapist will give the child a wand and ask them to make 3 wishes. Typically, at least one will involve a real-life problem they want to be fixed.
Roleplay: This can help with anxieties by helping the child act out an upcoming situation, such as the first day of school or beginning a new activity.
Superhero play: The child designs their ideal superhero, showing what the child believes their strengths to be or what they wish they were. This can reveal underlying concerns.
Free drawing: A child is given free rein to draw whatever they feel like. Children will usually draw what is on their minds, which can be an effective way of getting them out of their shells and beginning a dialog with them.
Virtually any form of play, whether structured, directed, or free, can be effectively utilized by a play therapist to help a child express themselves. Eventually, they will build a bond with their therapist and will be able to begin the healing process with them.
What are the disadvantages of play therapy?
Like any other form of therapy, play therapy isn't perfect. For some, the process may take a long time before it starts showing any effectiveness. Depending on the child, it may take them longer than others to trust their therapist and discuss their emotions. This can be a source of frustration and anxiety for some parents, as they want their children to feel better immediately.
Additionally, if the parents are not actively involved in the child's therapy, they may be anxious to see results or know what is going on. Play therapy also doesn't directly deal with trauma, which can unintentionally divert the patient from what they need to talk about and work through.
The child may be resistant to reliving memories or emotions and choose to go in a completely different direction with their play to distract themselves. This may lead to false assumptions by the therapist and could waste therapy time by focusing on the wrong things.
What is the main focus of play therapy?
On average, play therapy is used for children between the ages of 3-12. In this age group, play therapy has proven to impact 71% of children that engage in it positively. A therapist will encourage play therapy by supporting the child's methods of playing.
The main goals of play therapy are to help a child learn communication skills, problem-solving skills, modify their behavior, and express their thoughts, feelings, and emotions constructively.
How do I get certified in play therapy?
Play therapy requires the same licensing, degree, and therapy training as any other therapist. Now, universities offering play therapy degrees have become more common as play therapy research has developed. After obtaining your degree in psychology or psychiatry, you must then complete two years and 2,000 hours of supervised clinical mental health experience.
This means you must have direct face-to-face contact with clients under the direct supervision of a licensed therapist before you can apply for and receive your license.
What degree do you need for play therapy?
A master's or doctoral degree in psychology or psychiatry is required to focus on childhood development required to become a play therapist.
What is sand play therapy?
Also known as sand tray therapy, this form of therapy offers a client a sandbox filled with sand and miniature toys to create their own world. Clients will choose which toys they want to use in the sand tray and incorporate them in any way they choose. From there, the therapist will be a passive observer and will watch and record their thoughts on what the client is creating.
After the client is done, the therapist will utilize talk therapy to discuss what they believe the client was trying to represent with their sand tray. It is believed that the client will utilize the tray to express a current fear or problem that they are struggling with. The therapist may rearrange things in the sand tray with the client to help better understand the situation or feelings and help the client discuss what they have made.
Does play therapy help ADHD?
While play therapy may help open communication between parents and children with ADHD, it is ineffective in helping children with ADHD manage their symptoms or change their behavior.
For young patients, therapy focused on training parents to help their children manage symptoms and teaching them how to react to their children's behavior is much more effective. This is because young children often lack the mental maturity needed to enact lasting changes themselves.
What can I expect from play therapy?
Registered play therapy refers to the type of therapy that helps a child learn to interact with their parents and communicate their feelings, thoughts, and emotions. After a play therapy session, the therapist will usually discuss their findings with the parents and help them set some therapeutic goals for their client to meet with the help of their family.
Most children dealing with psychological trauma, buried emotions, or inability to express their feelings will benefit from play therapy when done with a trained specialist who has experience.
How many sessions do you need for play therapy?
On average, play therapy sessions last from 30-50 minutes and are done weekly. This allows time between sessions for patients and their families to practice some of the techniques they have learned and achieve therapy goals. It typically takes up to 20 play therapy sessions to see measurable results.
Can a play therapist diagnose?
Yes. They have the same training, level of education, and experience as any other type of therapist.
What theory is play therapy based on?
Play therapy is based on the theory that children can solve their own problems when given the right conditions and freedom to play without interruption and limited supervision. It is believed that they will be able to work through their feelings and emotions if given the proper avenues to express them.