Getting Through Couples Therapy Online: Why It Works
By: Stephanie Kirby
Updated March 22, 2021
Medically Reviewed By: Robin Brock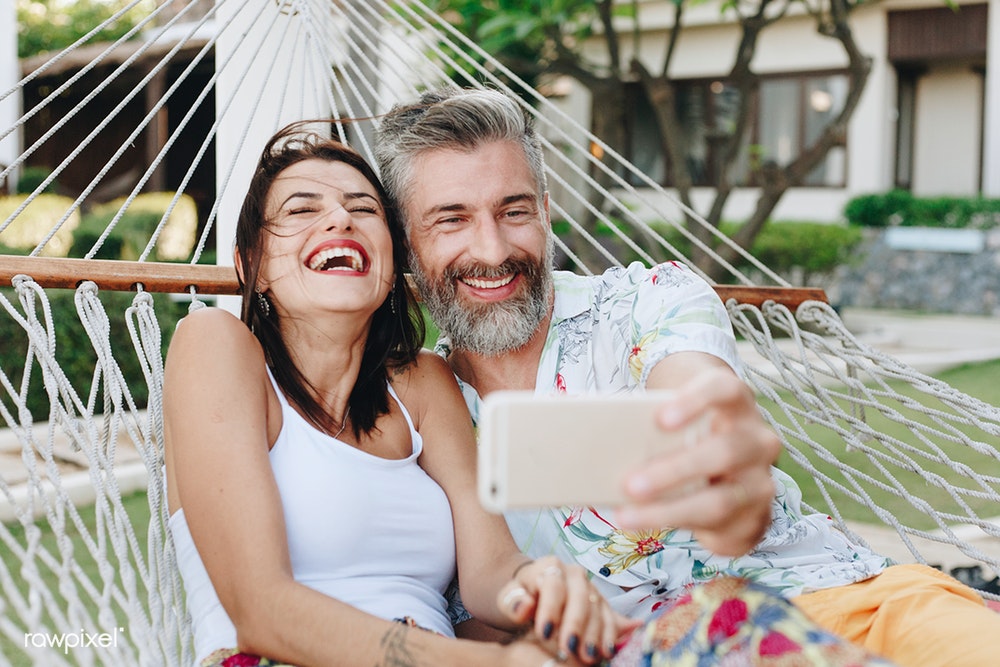 Source: rawpixel.com
Have you thought about a couple's therapy? Have you ever thought about taking couples therapy online? If you haven't, then you're not alone. A lot of people don't think about this as a viable option even though it's a great way for you and your partner to get connected with someone. We'll talk about some of the great benefits that you'll get with online therapy versus taking the more traditional route of visiting a therapist in person, at their office.
Couples Therapy Online: The Benefits
Don't Miss Appointments
How often do you schedule an appointment for yourself or your child and then have to cancel it because of something that comes up? Maybe it's that the weather is bad or maybe it's a vacation or a work trip that you plan. These things can come up unexpectedly (or you just forget when you're scheduling), and you end up having to change other plans around. With online therapy, you don't have to miss the appointment even for these reasons because you're meeting online. You just log on from anywhere you happen to be, and you're ready to go.
This also makes it a lot easier for couples that have small children and struggle to find a babysitter to be able to attend therapy sessions together.
Join Separately
Even if you and your partner happen to be in different places at the time, you'll still be able to connect to your session. Going to couples therapy alone can be annoying when your partner is away on a business trip or is somewhere else for the day. But because you can connect online, you can each connect separately and still have no problem getting through the session. Because everything is done online you're not stuck wondering if this is more important to you than your partner, you're able to both attend.
This is also a benefit for couples that are working through difficult situations and would prefer not to be in the same room with each other. Sometimes when there is a lot of hurt in a relationship and couples are trying to decide whether they can stay together or not, they do better to not be in the room together.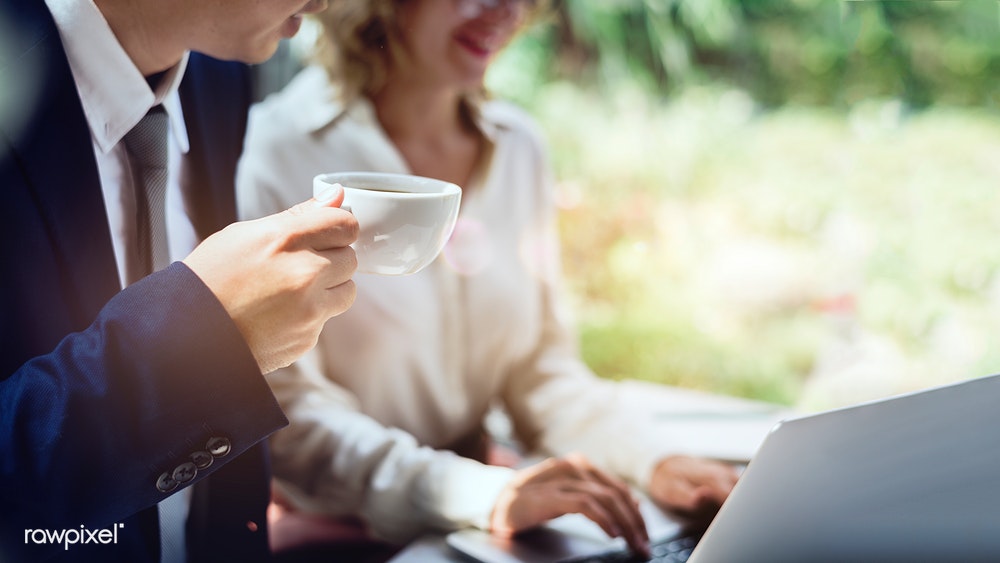 Source: rawpixel.com
More Therapist Options
No one likes being limited, but when it comes to the professionals that you see physical location always limits you. Do you look at how far you're willing to drive and then try to find someone with good reviews or recommendations in that area, right? But with an online service, you're going to have access to a range of different therapists that are located across the country. That opens you up for even more options, which can make it a whole lot easier for you to continue your sessions. You keep looking until you find someone you're comfortable with.
Feel Comfortable
Speaking of your comfort, because you're going to connect from your own home (or anywhere else that you want) you're going to be more comfortable with the entire process. Think about it, don't you feel more likely to open up when you're sitting in your favorite chair than when you're sitting in an uncomfortable folding chair at your friend's house? The same is true with counseling. You're more likely to be honest and open if you're in a place that you feel most comfortable. It promotes a feeling of relaxation.
It's Anonymous
Okay, so it's not entirely anonymous, but no one outside of that session is going to know that you're in therapy. If you live in any city (and especially small towns) everyone knows where the therapist's office is. That means people see you walking in and out and know that you're having some mental health troubles. Even if you don't know who they are, it can feel embarrassing. When you're talking to a therapist online, however, you don't have to worry about that because no one even knows that you're there except your partner and your therapist.
Increased Affordability
You shouldn't use money as your primary reason for getting one type of therapy over another, but it's something you need to consider, right? So, if you can get some great therapy that will give you the same type of benefits but at a lower cost, it's a perk, right? With online therapy, you're going to spend a little less money than you will with the more traditional services. While it shouldn't be a deal-breaker either way, this is going to be a bonus if the other reasons for choosing this option have already reeled you in.
It Has The Same Benefits Of Being In Person For Therapy
Even though you aren't in person, it doesn't mean that you aren't able to get the same benefits. With online counseling, you are still able to learn important skills to improve your relationship, such as communication skills.
Who Should Go To Couple's Therapy?
Couples therapy isn't just for couples that are about ready to file for divorce. This is a misconception. In fact, the sooner you go to couples' therapy when having trouble in your relationship, the better results you can reach. If you are having any type of problems or difficulties in your marriage, talking to an experienced therapist can help.
Some of the most common problems that couples face include communication, financial trouble, intimacy issues, and broken trust. Many couples don't like to admit that they are having problems because of pride. People like to give the perception that everything in their lives is perfect. However, everyone has their issues, and every relationship goes through difficult times.
If you are struggling, you are not alone. Relationships are difficult. Every relationship. That means that at one time or another, every relationship could benefit from going to couples' therapy. If you and your partner have reached a place that you just can't seem to resolve on your own, then you could benefit from therapy.
You don't need to have serious, relationship ending problems, like an affair to go to therapy. It could be something much smaller like disagreeing about finances or constantly fighting over how often you see your relatives or how to handle problems with your parenting styles.
What If You Can't Get Your Partner To Agree?
While couples counseling is the first choice when you are struggling with issues in your relationship, sometimes you just can't convince your partner that it's the right thing to do. If they are unwilling to admit that there is a problem or if there is another reason they don't want to go, you can't force them into it. When this happens, your choice is to decide to do therapy sessions on your own or forget about it altogether.
You can still make progress in helping your relationship by attending therapy sessions on your own. Your therapist can help you identify issues that you have and areas that you can address on your own within your relationship. You can only change yourself, so even if your partner is unwilling to participate, you can still work on growing and working through any struggles that you are having. This can lead to improvement within your relationship, but it also leads to improving yourself.
When your partner sees the changes that you are making and the impact that therapy is having on you, there may be a chance that they are willing to participate in it. However, do not try to push them into it. If they are unwilling to decide on their own, then they are not going to do the work that needs to be done to benefit.
What To Look For In A Couples Therapist
You want to find a therapist that specializes in couples therapy when you are working on your relationship. You also want to find a therapist that both you and your significant other are comfortable with. If you aren't comfortable, then you won't be able to open up the way that you need to, to make progress.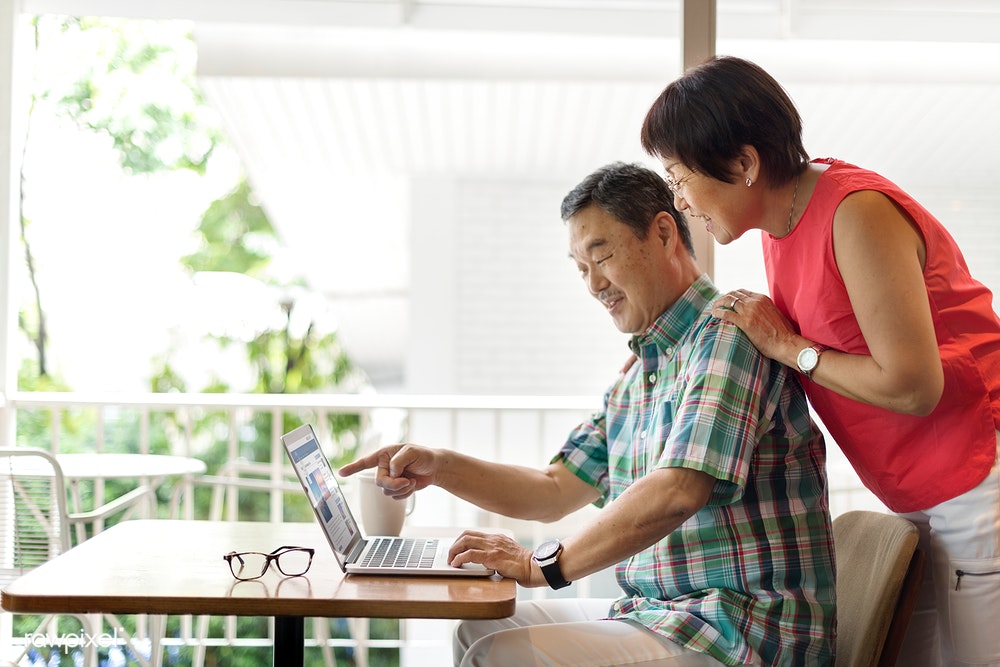 Source: rawpixel.com
Setting Up Appointments
If you're thinking about trying out that online therapy for yourself, then it's about time that you reach out to a professional and get started, right? But just where are you going to go? Well, ReGain is a great service that will help you to understand better more about what you and your partner are going through. It's a place where you can get more than just a therapist that you can talk to. Rather, you can also get information about a variety of mental health problems or questions you might have.
With this service, you'll get all of the benefits that we just talked about, and you'll get plenty more as well. You'll be able to find out more about your current conditions or about anything else that you want, and you'll be able to reach out to a range of different therapists that are located anywhere at all. It's going to be a great way for you to start helping yourself and your relationship, whether you're looking for couple's therapy or you think that you'd be better off with individual therapy sessions. Just take a look, and you'll be surprised.
No matter what you think is the best option for you and your partner, reaching out to someone and getting help is a great start. If you're having any troubles the sooner you start getting help, the better it's going to be for your relationship. If you're not having trouble, going through couples therapy now can help you stave off some relationship difficulties that you could have in the future. Working together and doing everything you can to stay on the right track is going to make a difference for you, and you'll be more than happy that you took those steps toward your future.
---
Previous Article
Online Therapy Benefits With Licensed Therapists
---
Next Article
Strategic Family Therapy And How It Can Help You & Your Family
---
This website is owned and operated by BetterHelp, who receives all fees associated with the platform.
The information on this page is not intended to be a substitution for diagnosis, treatment, or informed professional advice. You should not take any action or avoid taking any action without consulting with a qualified mental health professional. For more information, please read our
terms of use.