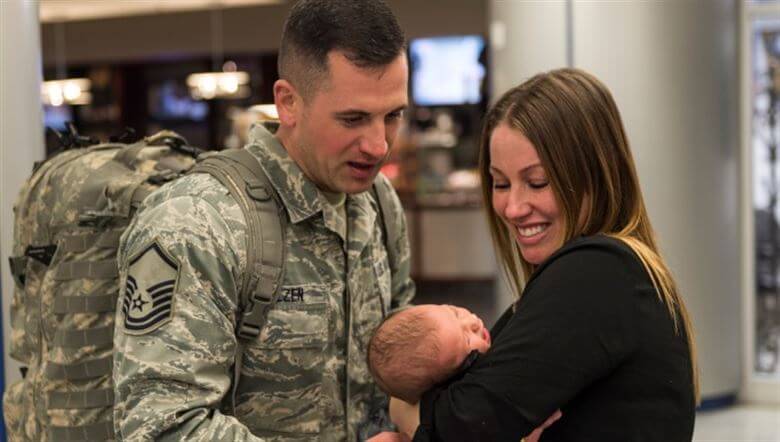 Source: af.mil
Are you and your partner currently going through a divorce? Or maybe you've already gone through the divorce, but you're still working out how to parent your children the best way possible. No matter what is going on, if you and your partner are no longer together and share children, you must learn how to practice healthy co-parenting. Your children need both of you in their lives, and the only way to do that positively is to make sure that you can co-parent, coming together for the benefit of the children.
What Is Co-Parenting?
If you and your children's other parent are still together in a relationship, you are already co-parenting without even realizing it. That's because co-parenting means that you are parenting together. If both parents are together, you do this without thinking. You talk to your partner about rules and consequences. You talk to them about gifts or events that happen with your child. You make sure they have a say in everything that happens (and that you do too). The two of you agree on the important decisions when it comes to raising your child.
However, when you and your partner are no longer together, that's when things can sometimes get tricky. Most people don't seem to get a divorce and feel comfortable talking to their ex again. They get out of the relationship, and they are angry, hurt, or sad. These emotions tend to get the better of us all as human beings, and before we know it, our relationship with the ex is no longer the only one that is hurting from experience. Our children are also the ones that are suffering.
The reason is that you and your ex are no longer on the same page. You no longer communicate about what's happening in your child's life or how you're going to resolve some of the problems they face. Unfortunately, immediately after a divorce is when your child will likely be facing some of the worst problems because they may start acting out or may start feeling neglected or depressed themselves. This is when you and your ex need to be working together to help them, but it can be difficult because you're also feeling the worst of the emotions from the divorce.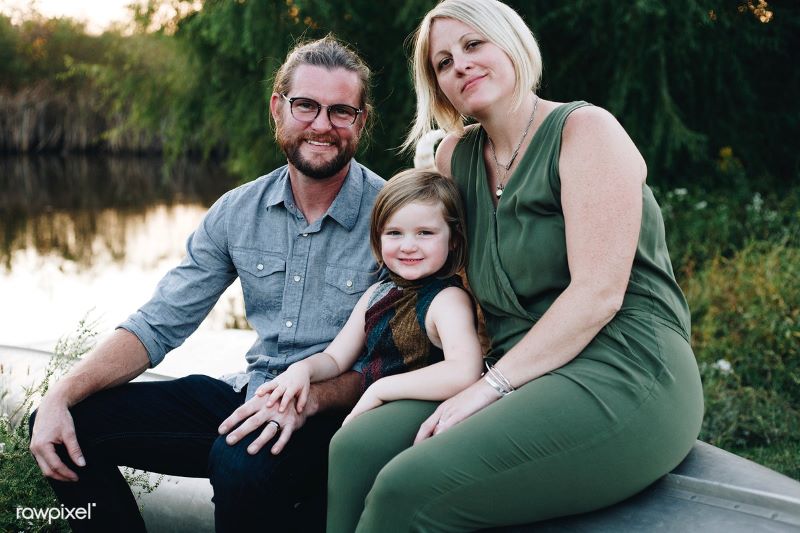 Source: rawpixel.com
When you co-parent, it means that you talk to each other about important things. When your child gets a bad grade in school or gets detention, you talk with their other parent about it and decide on a punishment. When they do something great at school, you talk to the other parent about that as well. In co-parenting, you decide together on the good and the bad about raising your child. That doesn't mean you need to agree on everything, but it does mean that you know what the other parent is doing and that you don't undermine them.
If you know that the other parent doesn't want your child to have a cell phone and get them one anyway, you undermine their authority as a parent. If you think they should have a cell phone and the other parent doesn't, you should talk to them and find out more about why they feel that way and discuss it. Working together is the best way to help your child become healthy, happy, and well-adjusted, even after the divorce is final.
Why Co-Parenting Is Important
For one thing, co-parenting shows your child that you and their other parent still present a united front. It shows them that they are still important to both of you and that you are willing to do whatever you need to help them get through this more easily. It shows that you are not going to be easily manipulated either. You show that you and the other parent are still talking and communicating and making important decisions together. This shows that the child will not turn you against each other or manipulate one of you against the other.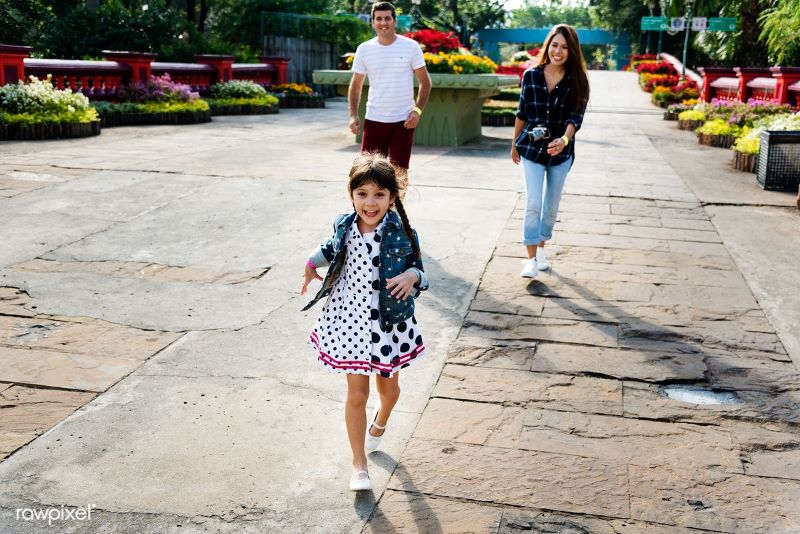 Source: rawpixel.com
No matter how great your child is and how good they've always been about following the rules and listening to you, they will undoubtedly try to push the rules and boundaries after a divorce. They may try to see how far they can push you against the other parent, or they may see what they can get from you just because the other parent won't allow it. By showing that you're working together and communicating, they will see that they can't do that. They'll also see that they can count on both of you whenever they need you.
Co-parenting helps to raise healthier and happier children. If you and your ex-are constantly fighting, even if you try to keep them out of it, they will wind up involved. It's impossible for them not to notice that their parents don't like each other or fighting all the time after the divorce, just like it was for them before the divorce. That kind of fighting will take a toll on the child, and they will feel like they have to take sides and make choices, even if you don't consciously put that on them.
Your child deserves both of you in their lives. When you co-parent, it keeps that level of involvement and concern. However, when you try to compete with the other parent, it puts one of you in a position as 'the good guy' and the other as 'the bad guy,' which is not helping you in your relationships with the child. Your child needs to see both of you as the good guy (and the bad guy, unfortunately). They need to know that you can and will look out for them and do whatever you can to help them.
Getting Help with Co-Parenting
It can be difficult to co-parent with someone immediately after a divorce or separation. You've just gotten that person out of your life, and the last thing you want to do is welcome them right back in, but that's an important part of having a child. Whether you were the one who wanted the divorce or not, it can be difficult to have still constant contact and communication with the person who was once so important to you. But keep in mind that your child is even more important, and they are still there.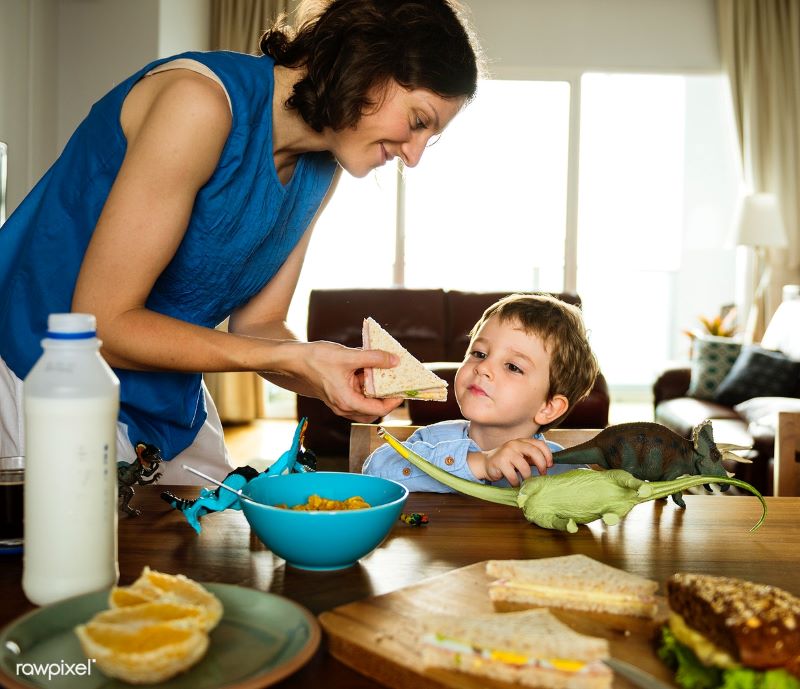 Source: rawpixel.com
Talking with a professional is a great way to start you on the path to positive co-parenting. You probably thought the couples counseling was over when you decided on the divorce, right? Well, that's not the case. You're still going to need to go through that type of counseling with your ex to make sure that you have the idea of co-parenting down well. Working with them is your best bet for helping your child, and you would do anything for your child, right?
However, one of the best things about current technology is that you don't need to visit an office with your ex any more to get that counseling level. You can check out Regain to find out more about online counseling that will help both of you get the help that you need without actually having to leave home (or your respective homes, as the case may be). You can use each log-on from wherever you are and have a session with your therapist just like that, from anywhere with an internet connection. This makes it easier to 'meet up' and get the help you need without the physical proximity.
Helping Your Child
If you're going through a divorce or have just recently gone through a divorce, it's important to find help for your child as well. You want to make sure that they are going to get through this in the best way possible, and even if you and your ex-can do co-parenting work, it's still going to be difficult for them to get through the process of the divorce in general. Helping them find someone to talk to is another crucial step, making things easier for them.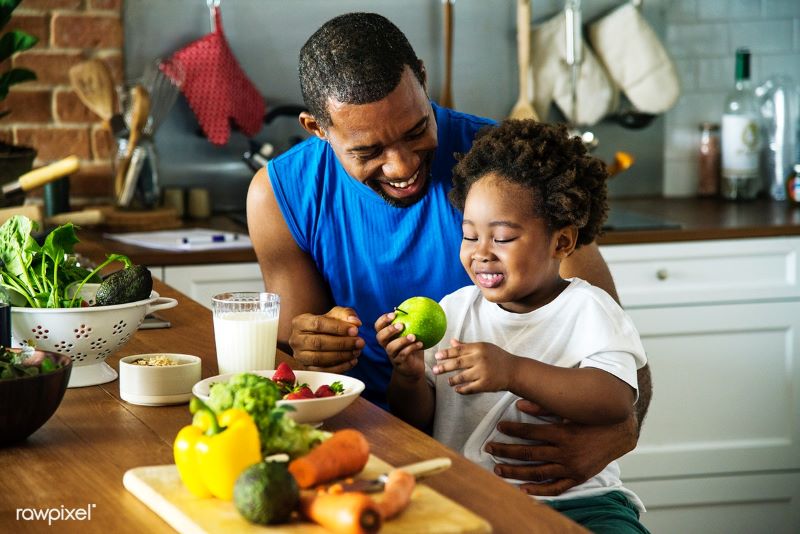 Source: rawpixel.com
Don't underestimate the effect that a divorce will have on everyone involved, and don't forget that your child is involved. No matter what they may have seen, experienced, or not experienced, no longer having their parents in the same household will affect them. That means you are responsible for helping them with the process of divorce and what it's going to mean for them. Getting counseling for everyone is an important step. No matter how you seek it out or where you decide to go, every one of you has things that they need to discuss with a professional to heal.
Frequently Asked Questions (FAQs)
What is healthy co-parenting?
Parenting after divorce can be challenging. Between heightened emotions, financial stress, and adjusting to living a single life as a parent can ultimately cause many parenting challenges.
However, when it comes to healthy co-parenting, the most important thing to remember is that you need to put your children first and do what is best for your child at the end of the day.
Divorce can not only diminish the mental health of you and your ex, but it can also have a lasting effect on your children – especially if you and your ex are unable to get along with each other. Therefore, it's essential to put your differences aside and decide what is best for your child by collaborating with your ex to make a parenting plan that will support your children's mental well-being and ensure that you raise healthy kids.
Here are some parenting tips for successful co-parenting:
Have a detailed parenting plan that outlines schedules, including during the week, weekend, holidays, vacations, and any other special events that occur in your children's life. Children need to have a structured routine when they are young as it will help them feel secure with their relationship with both parents. Therefore, making a successful parenting plan will ensure that everyone is on the same page regarding expectations and will help reduce the possibility of conflict between you and your ex.
When it comes to successful co-parenting, it is also vital that you and your ex set boundaries with each other early on. For example, if you and your ex are prone to arguments, keep your communication with them strictly to parenting communication – do not ask about their lives, if they are dating, or any other matters related to their personal lives.
Make sure that you are willing to be open and flexible with schedule changes. Things happen, and plans change. A parenting plan is there to help you organize your child's life so they feel secure and know precisely what is going on. However, if plans change, make sure that you are willing to be flexible with date changes. This will ensure that you can maintain a healthy relationship with each other built on an openness to raising healthy kids without emotions getting in the way.
Another sign of a healthy relationship with your ex is not being afraid to ask them if they want to have the kids instead of leaving them with a babysitter for the evening.
Do not try and turn your children against your ex. Even though divorced parents don't necessarily have to like each other when parenting after divorce, you should still refrain from talking negatively about their other parent in front of them, or to them for that matter.
A healthy parenting relationship with your ex should mean that your children think that you get along with each other. Be polite and friendly around your children; try not to engage in any conflicts in front of them. Speak about your parenting challenges in private.
Another sign of a parenting relationship with your ex that is healthy is the ability to attend events together that involve your kids, including sporting events, parent-teacher night, and birthday parties.
What does healthy co-parenting look like?
When it comes to divorce, co-parenting can be difficult for some couples to handle healthily and productively.
Divorce can take an emotional toll on all people involved and cause mental health problems depending on the divorce circumstances. What some parents fail to realize is that divorce not only affects their life, but it also has a direct effect on their children.
Children can very easily pick up their parents' emotions, which is why it is crucial to ensure that you have a healthy parenting relationship with your ex to make sure that you raise healthy kids together. Here are some parenting tips on what healthy co-parenting looks like:
To have a healthy parenting relationship with your ex, you first need to set boundaries with each other. This means staying out of their personal life and only speaking to them about your children. It is best not to ask them if they are dating anyone, etc., as this can be confusing to them and yourself in the long run. It will also delay your journey to reconnecting with yourself as a single parent.
Discuss disagreements privately and come to a conflict resolution without your children knowing there was anything wrong in the first place. When it comes to a healthy parenting relationship with your ex, your kids should see you get along at all times and believe that you both love each other.
A healthy parenting relationship with your ex also means that you must respect each other regardless of the circumstances. When you keep a solid foundation of respect for them as a person and as a parent to your children, this will help you avoid conflict and promote productive conversations.
Another sign of healthy co-parenting is avoiding talking about the past or your relationship. The past is the past for a reason. Focus on the present and raising healthy kids.
Healthy parenting relationships also mean that you must compromise with each other to come to conflict resolution here and there. Whether it be compromising your parenting plan or dealing with discipline, it's always best that you find common ground with your ex.
Should co-parents talk every day?
When it comes to parenting communication, divorced parents must find a new way to communicate with their ex to have a healthy parenting relationship with each other that focuses on their children's well-being and mental health.
There is nothing wrong with co-parents communicating with each other every day to keep a positive relationship. After a divorce, parenting communication should be child-focused and not be about any other subject.
Here are some divorce co-parenting communication tips that can help you maintain a healthy co-parenting relationship with your ex without pushing the boundaries:
Keep all of your communication briefs and to the point about your children.
Establish a professional tone when speaking to them
Refrain from bringing up the past
Remember to stay on the topic of your children and nothing else
Always be respectful of your ex
Do not argue in front of your children
Speak directly to your ex, do not use your kids to relay messages
Listen to their point of view and learn to compromise
All these parenting relationship communication tips will ensure that you can raise healthy kids without experiencing adverse effects from the divorce.
What is a good co-parenting schedule?
When it comes to creating a parenting plan with your ex in terms of scheduling, many individuals find the best schedule to have is a 50/50 custody split unless otherwise determined by the court.
This ensures that your children can see both parents equally. A 50/50 custody split works best for parents who live relatively close to each other and have a healthy parenting relationship with one another.
Additionally, a 50/50 parenting plan is also a sign that you are willing to put your children's needs first above negative emotions you may feel. Here are some common examples of 50/50 custody splits that may work for you and your ex:
You alternate weeks with them
You alternate every two weeks with them
Your children spend three days with one parent and then four days with the other, and then it switches.
Your children spend two days with one parent and then five days with the other, and then it switches the following week.
Youalternateeverytwodays
How do I co-parent with a toxic ex?
Co-parenting with your ex is hard enough as it is and can be even more difficult if they are toxic. Whether your ex is narcissistic or is still hung up on their emotions of dealing with your divorce's aftermath, it can make co-parenting extremely difficult and unbearable.
If you are trying to co-parent with a toxic ex, here are some tips that you may find useful in overcoming the difficulties they are causing in your life:
Do not speak negatively about your ex in front of your children. As hard as it may be to do so, your ex is still your children's parent. It's also essential to keep your children as far away from emotional drama and conflict between you and your ex for their well-being. Children can easily pick up on your emotions and are very observant, so make sure to keep all disputes away from them and in private.
Try and identify what your triggers are when it comes to your ex and their behavior. By identifying the cause of your triggers, you can learn to develop healthy coping mechanisms that will allow you to respond mindfully instead of impulsively if they are unbearable to you.
Try not to disclose to your children what the specific reasons were for your divorce. Divorce is a confusing process for children, and they should not be exposed to the marital conflicts you and your ex experienced (aside from having healthy conversations about it with you or your ex).
Remember to support communications with your child and your ex. Your children must have a loving relationship with both parents. Therefore you should not attempt to keep them from communicating with your ex unless mandated by the courts.
How do you co-parent with a difficult ex?
When it comes to co-parenting with your ex, it's not always easy, especially when you first settle into your new routines.
However, even if your ex is being difficult with you, it's important to remember that your children's well-being is the number one priority. Divorce is very hard on children and can be even more challenging if their parents always fight with one another about custody-related issues and how to parent.
If you are trying to co-parent with your difficult ex, here are some tips that can help you overcome your challenges:
Set boundaries with your ex early on. Children need structure when they are growing up as it allows them to feel safe. Therefore, you must set boundaries with your children early on, even if it makes you seem like you are the bad guy. If your ex refuses to discipline them and provide them with structure, you need to be the parent that does.
Avoid speaking about your ex to your children. Although you may be frustrated with them at times, it's essential to keep your emotions aside and speak to an adult rather than your children.
Remember to put your children first regardless of how difficult your ex may be. Your children's safety and well-being are your number one priority always.
Ensure you have a support system of friends and family that can be there for you when you need them the most.