What To Search For In Finding The Best Marriage Counseling Book
By: Samantha Dewitt
Updated June 02, 2021
Medically Reviewed By: Karen Devlin, LPC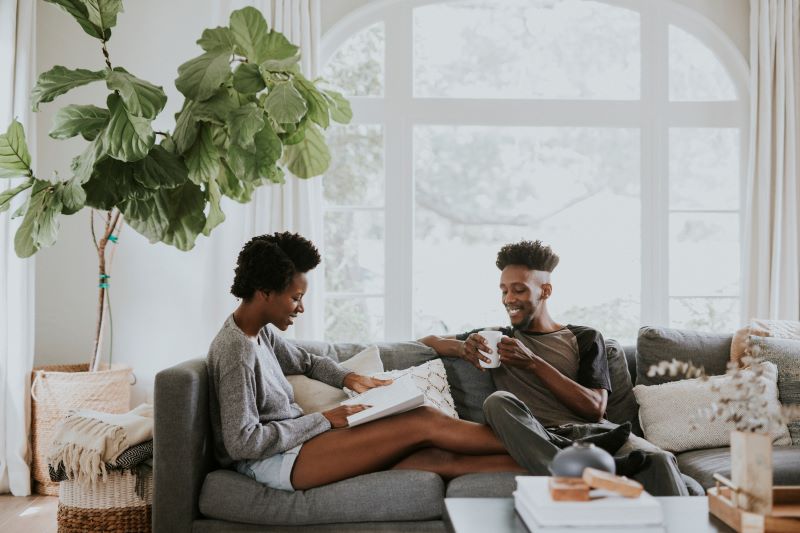 Source: rawpixel.com
What is the best marriage counseling book in the market? Is there a recognized author who's more trusted than others? Or is the best marriage book all about credentials, written by a doctor or even a team of psychologists? It can be difficult to figure out the answers to all these questions and then some, which means many people can never find the right book to help them along the way. But what if you could find a great book that was designed to help you and your partner experience the best possible relationship?
The truth is that there is no absolute greatest marriage counseling book since the value of a book and the wisdom of the author is somewhat relative to each reader's point of view. There are certain books with a large following of readers. Certain books can help you and your partner better understands what you're facing in your life and what you could be doing to improve your relationship. But it will be up to you and your partner to determine which books are the best ones and which ones will make the biggest difference for your specific situation.
Examples Of Top Selling Books
"Hold Me Tight" by Dr. Sue Johnson is a type of Christian coursebook that's designed to help you and your partner have conversations that will put you in the right frame of mind for your future. These conversations help you create a strong attachment bond and build the love relationship that you're looking for in your lives as a couple. It helps you learn about focusing on your emotions and learning how to react and interact with each other more healthily and constructively to offer and receive the love that your relationship deserves.
"Getting the Love You Want" by Harville Hendrix is another Christian coursebook that continues to be updated, and it even has a workbook that can help you and your partner to understand better what it is that you want and deserve in your relationship. It's filled with different chapters on how to get rid of negativity and interact positively with one another. Not only that, but you get exercises, and other information included right in the regular book as well. It's designed to help you and your partner whether you're seeking out professional counseling and help or not.
"Before You Say I Do" by H. Norman Wright and Wes Roberts is exactly what it sounds like, a premarital coursebook that helps you and your partner to understand what it's going to mean to get married and just what you need to know about each other and the commitment you're making before you do it. It's a workbook that's designed to help you and your partner have some important discussions about what it means to feel loved, having conflicts, your future together, and building a family, and even financial issues. All these questions get you focused on whether this is the right person for you, and there are even devotionals and other workbooks associated with it.
"The Five Love Languages: How to Express Heartfelt Commitment to Your Mate" by Gary Chapman is all about learning what your partner wants and needs from you in your relationship. Each of us feels and experiences love in slightly different ways, and the best thing that you can do for your relationship is to find out more about what your partner needs to feel love. In most cases, we show love how we want to receive it, but that's likely not the way your partner wants to receive it. By learning what your partner needs to feel more appreciated and loved, you're going to be better prepared to keep them feeling better about the relationship and keep them more secure in how you feel.
"Things I Wish I'd Known Before We Got Married" by Gary Chapman is about understanding marriage and what it means. Still, it's also about things like how you and your partner can talk about different issues that are common problems in a relationship and how you can learn to resolve your relationship problems. It's also about things like expectations and what it takes to have a quality marriage. This book is about healing the problems that you might be having in your relationship and learning what you could be doing to make things even better going forward. Even if you think you have a great relationship, this book could help you make it even better.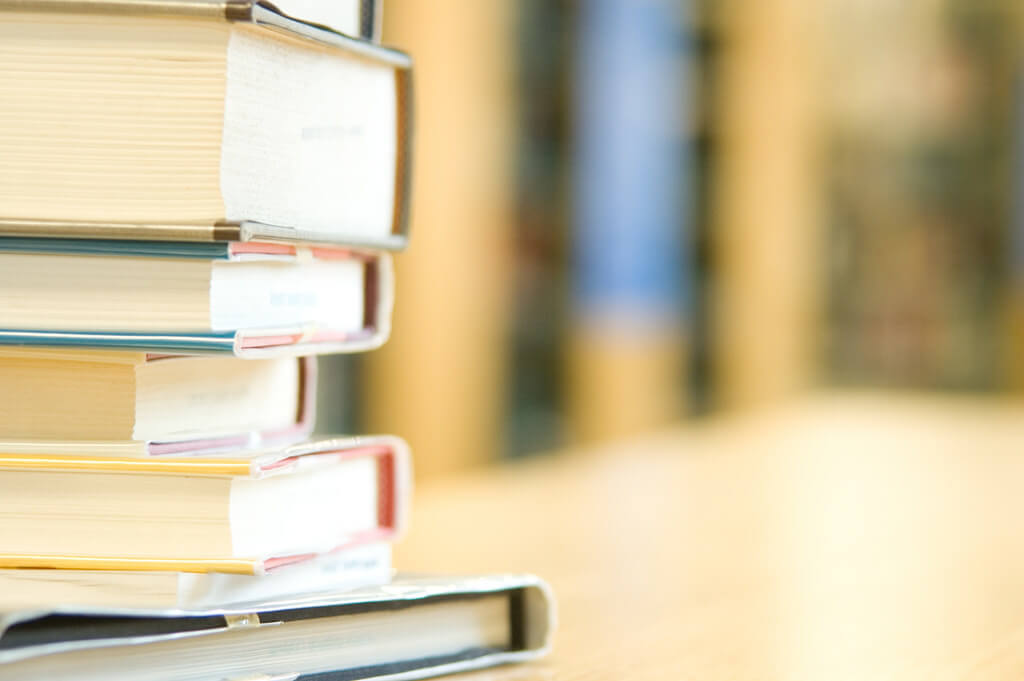 Source: flickr.com
Understanding Where The Author Is Coming From
It's not enough to look at whether the author is someone that people like or the book sells a lot of copies. It's also important to consider deeper questions about the author, such as their credentials. For example, does the author specialize in couple's therapy? Does the author belong to organizations like the American Association for Marriage and Family Therapists (AAMFT) or the American Association for Sex Educators, Counselors, and Therapists (AASECT)? Does the author know what they're talking about or have anything to back up what they're talking about?
The real question is, does this person have a history of working with clients one on one, or is the person just an author who's writing general information? You want to make sure that if you're reading a book and trusting it with your relationship, you know what it's going to do and how it will help you. If the author knows what they're talking about, then chances are it's going to help you a lot. If they don't have experience either firsthand or from working with couples, then chances are they don't know what they're saying.
You want a book written by an author who is informed. That could mean someone who has been there in that situation and is writing about their own experiences and what helped them. It could also mean someone who has spent a lot of time studying couples and relationships and has done a lot of research on the subject. Or maybe it's someone who had worked with couples and seen what worked and didn't work when these individuals were working on improving their relationships and rebuilding their lives.
Can The Best Marriage Counseling Book Replace A Therapist?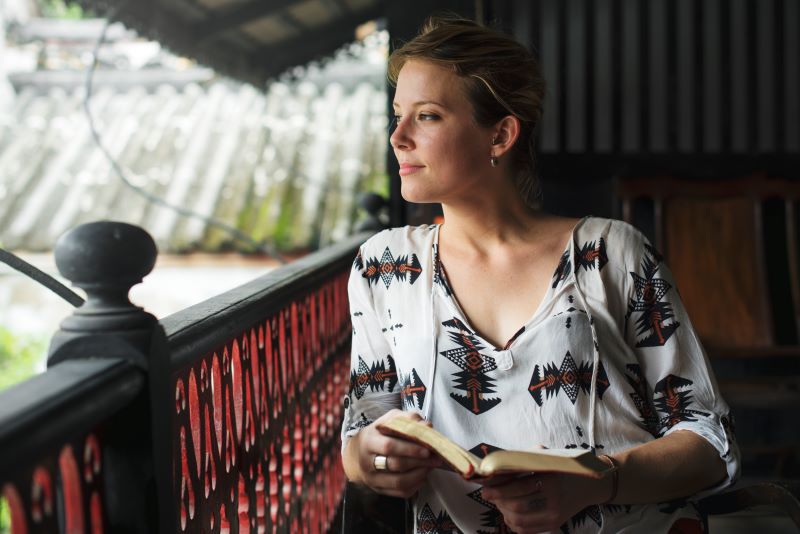 Source: rawpixel.com
The real question is whether you can buy a book for a very low price and save huge sums of money having to pay a therapist. Of course, you can gain a great wealth of information and wisdom by reading a successful book. You may learn new coping strategies or communication rules that will help strengthen your marriage. You can make great strides in your relationship, and you can make improvements that you would never have made any other way. Books are an invaluable resource and one that you shouldn't overlook when changing your relationship.
The problem is that even the greatest marriage counseling book cannot provide specific advice that applies to your unique situation. A counselor giving you customized and personalized advice could give you the attention and the unique examples that a generalized book could not provide. After all, a book is targeted at helping couples with a general idea, such as conversation or solving financial problems. That might be something that you and your partner need to work on, but it might not be the only thing that you need to get some help with, and if you're focusing only on the book, you're not paying attention to the other areas you could use some help.
For example, if your partner has a unique job with various challenges to overcome, or if you live in a certain city, there may be geo-specific issues to deal with. The answer may very well be a compromise between affordable book reading and expensive in-person therapy. Online therapy offers the chance to speak with a licensed and experienced counselor and one who has had experience in giving guidance to couples. If you can combine the two things, you're going to get the best results because you'll have workbooks and guides that can help you when you're not in a session, and you'll have a counselor that can deal with more specific problems.
If you're not going to attend any therapy (which you absolutely should), a book is going to be better than nothing, but you should not use it in place of anything. Getting the personalized, one-on-one therapy that you and your partner can use will be an important step, and it's something that's going to be invaluable when it comes to resolving the problems in your marriage. If you can't or won't get that kind of help, then you should be looking at books that can help you with as many of the different problems you and your partner might be having as possible. A book can make a big difference if you're willing and able to use it.
Sites like ReGain.us offer to counsel both newlyweds or engaged couples, as well as couples who have been having difficulty or even heavy conflict. Counselors can reach out to one or both partners and offer personalized advice. Sometimes the personal approach makes all the difference. Just make sure you're finding someone you and your partner feel comfortable with and that you will both be open and honest every step of the way.
---
Previous Article
How You Can Benefit From Online Marriage Counseling
---
Next Article
Why Marriage Help Books Don't Always Work
---
This website is owned and operated by BetterHelp, who receives all fees associated with the platform.
The information on this page is not intended to be a substitution for diagnosis, treatment, or informed professional advice. You should not take any action or avoid taking any action without consulting with a qualified mental health professional. For more information, please read our
terms of use.