Confidentiality: Should I Seek Marriage Counseling Near Me?
Updated June 04, 2020
Reviewer Whitney White, MS. CMHC, NCC., LPC
Rough patches in marriage are normal. Most of the time you can weather the storm, and you and your partner come out of the difficulties as a stronger and more complete couple. Sometimes, however, communication becomes stalled, too much space develops between you and your partner, and there seems like there's no way out. That's when it is time to ask if you should seek marriage counseling near you.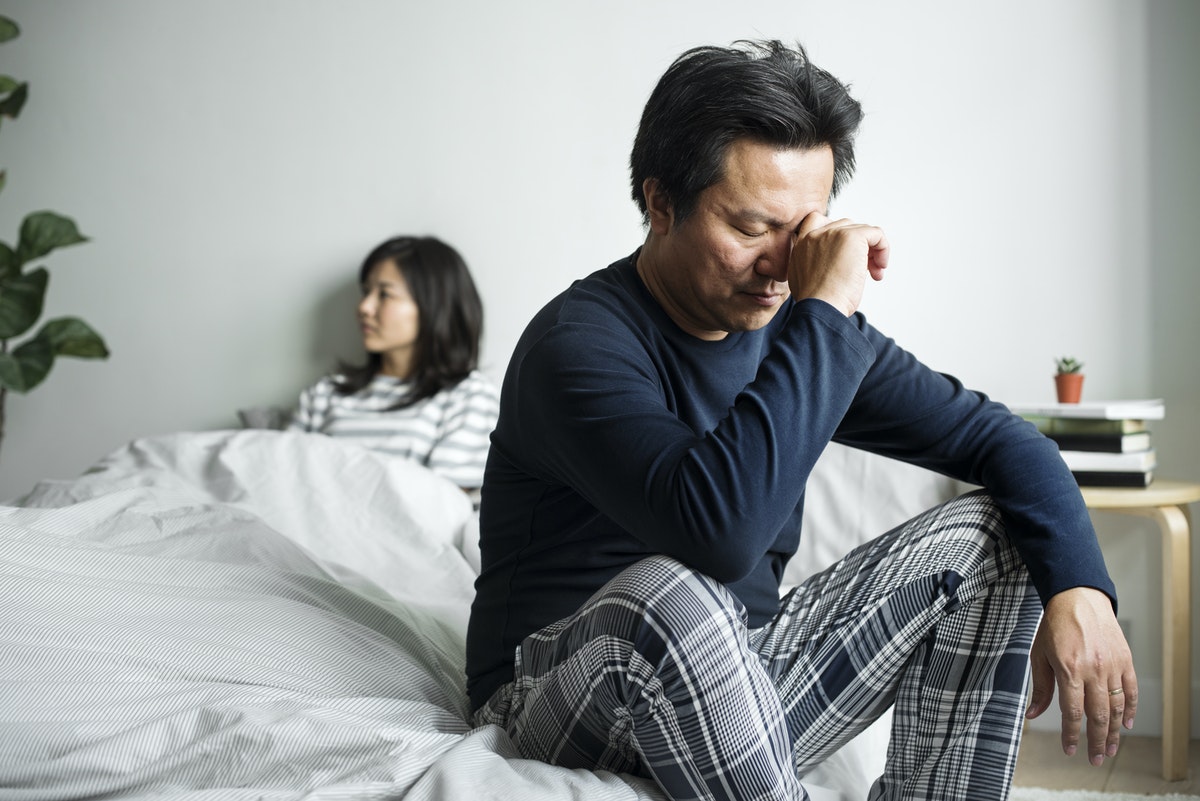 Source: rawpixel.com
Marriage Counseling - What's it All About?
Marriage counseling is a form of therapy that can help married couples communicate effectively, preserve relationships, encourage the longevity of relationships, and much more. Marriage counseling can be a spark to relight the bedroom, accomplish your goals, and bring the hope, love, and joy back into your relationship.
When couples have trouble in their relationships, there are many factors involved. The factors of relationships troubles are varied, and there a few examples below of factors that may require couples counseling. As you read, just remember that every one of these problems have paths to recovery.
Couples Have Individual Mental Health Issues
Remember that there are two members of a couple, and each of those people can have individual mental health issues. For example, imagine one member of a couple has a binge eating disorder. That person may be discussing their problems with a different therapist in addition to sharing it with the couple's marriage counselor. However, it's relevant to bring up their binge eating disorder in couple's counseling, because their partner wants to be supportive. Eating disorders can be secretive, but if you're in a relationship, you're likely to notice if your partner is suffering from one.
Any mental illness is bound to affect a couple's relationship. For example, one member of the couple could have bipolar disorder, and their partner may have trouble coping with the mania and depression that come along with the illness. These are individual issues to discuss in couples counseling, and (by talking about them) it could save the marriage.
There are also times when married couples have to endure stressful situations. One example of a hard time is when a mother has postpartum depression. Her partner might not understand how she feels, but they can express compassion and empathy for what she's experiencing. Another example is if one member of the marriage has anxiety symptoms; it's worth talking about with a marriage counselor to figure out how the two members of the couple can support each other. A marriage counselor is experienced in mediating challenging dynamics between two members of a couple.
What's Wrong with Me? And How is It Impacting My Marriage?
Many of us look to websites like WebMD to determine the cause of our symptoms. Whether we have mental health issues or physical ailments, we find ourselves turning to the Internet for guidance on our health. Maybe you're having trouble focusing, and you take an ADHD quiz. Perhaps you're seeking bipolar disorder treatment online, and you come across relevant support groups for your illness. People are seeking answers to what's wrong with them, and they can't find it.
Their solution can be to deflect their pain and blame their partner for their sexless marriage. There may be legitimate mental health concerns that they're coping with. However, blaming your partner for your emotional distress is not the solution to your problems. What's more productive is to find a therapist who is a relationship expert. A therapist can help illustrate the warning signs of a failing marriage.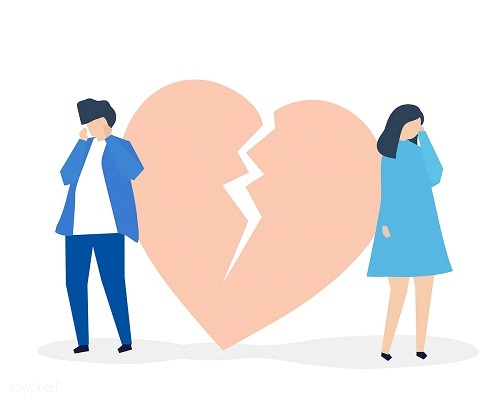 Source: rawpixel.com
Marriage Counseling Highlights What's Right with You
People with ADHD are often misunderstood in romantic relationships. When you have a partner with ADHD, they might interrupt you unintentionally due to their quick thinking. It may be misinterpreted as rude; however, the person isn't trying to monopolize the conversation, they want to chime in on the discussion. Their ADHD anxiety kicks in, and they feel the need to say something right away. Despite their good intentions, the individual with ADHD may be hurting their marriage by their impulsive behavior.
Marriage counseling is an excellent place for partners to discuss communication issues. The counselor can highlight that the partner with ADHD is displaying enthusiasm for their significant other's opinion, and not trying to talk over them. The interrupting isn't necessarily a negative thing; it's indicative of their excitement about their spouse's ideas. The partner without ADHD might do well to read an article about the condition. They will learn an ADHD overview and the diagnosis and treatment of the illness. When couples work together to understand each other's issues, they will have a better chance at a long-lasting relationship.
Living Life in the Fast Lane
Consider the following story. Jane and Paul were what most considered the perfect couple. They had met in law school, married after they both passed the bar, and worked for two different firms on opposite ends of town. When they eventually decided to have children, they left the city and moved to the suburbs for the excellent schools and the quiet life. Like most who make this move to live out of the city but still work in the city, they found that their daily commute took a great deal of time, energy, and pleasure out of their home life. It intensified once their children were born, because this meant an extra stop on the way each morning. The children grew older and Jane and Paul took turns leaving the office early to get the kids to and from school practices or games.
Not only were their busy schedules wreaking havoc on their home life and couple time, but also causing issues at work. The last thing they needed or wanted was for the word to get out in their personal and professional circles that there was conflict in their marriage due to work and time commitments. No matter what the EEOC laws are, people with children are often at an increased risk of losing their jobs due to the inability to bill as many hours of work. For most people, moving their careers to the suburbs is not as easy as uprooting their families there. Therefore, the commute becomes the straw that is often a factor in a very heavily weighed down camel's back. This type of story is commonly referred to as marital burnout.
Busy couples
One of the most significant factors affecting couples today is insufficient time to spend together as a couple, and when there are children involved, family time generally is a priority over couple time. When this is the case, it can take its toll on the most in-love couples, turning their loving relationship and harmonious home into one where snappy one-liners and comebacks become the modus operandi for communication. Work, commute times, after-school activities and household chores all absorb time for individuals to spend some time decompressing, which is essential if individuals are going to have time or energy left over for couple time, or the ever-elusive married date night. All these issues can lead to marital burnout.
Marital burnout is a common problem faced in marriage counseling. While the love is still there between the couple, exhaustion has set in. A marriage counselor can help reverse the trend to once again make your marriage a priority in the lives of you and your partner by giving strategies such as date night, empathetic conversation techniques, and casual contact like cuddling or hand holding.
Time Is Not on Your Side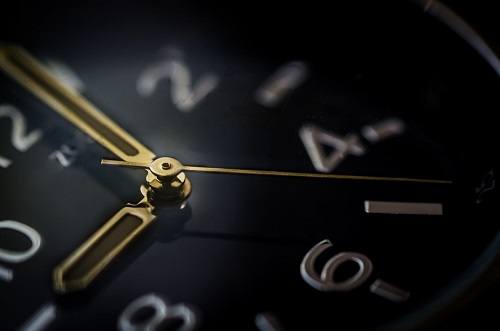 Source: pexels.com
With all these factors considered, finding the time to attend couple's therapy may take a far back burner on the must-do list. For those who commute, fighting traffic to a therapy session after surviving one more unpredictable commute home is the last thing you want to do, and you may even find yourself taking out repressed road rage on your partner or family. Finding a therapist near work is something that many professionals do not wish to risk due to fear of being seen and raising questions from their respective colleagues.
Professional reputations, busy schedules, and nightmarish commutes are realities many professional couples face, and they add to the normal day to day stresses of marriage and family life. However, these do not have to be a reason to avoid finding the help needed to develop stress-reducing strategies and build more effective time-management and communication skills essential to a healthy marriage.
Where to Turn: GPS Not Needed
Finding the right therapist is not the most straightforward task. Finding a therapist of comfort and convenience along with expertise may seem daunting. However, with so many therapists and counselors available on online platforms, the stress of searching and trying out different therapist no longer needs to be a factor. The stress of traffic, waiting rooms, and complex scheduling floats away. Many busy couples come to ReGain, to get the help they need from the comfort and privacy of their own homes. Below are some reviews of ReGain counselors, from married couples experiencing different issues.
FAQ's (Frequently Asked Questions)
How does free counseling differ?
Marriage counseling is a popular type of treatment that can be extremely helpful for couples in allowing them to work through problems.IWhen you're seeking couples therapy or marriage counseling, you want to make sure that you find the best couples therapist that you can. Free counseling often refers to free trials or counseling that is covered by your insurance provider. For example, if you live in the United States, you may find that counseling is fully covered by your insurance, depending on who you see. If that's the case, your free counseling might be totally fine or even great. However, if you encounter counseling that is entirely free without insurance coverage or assistance, sometimes, the quality is lost. Free counseling is often conducted by someone who is not a couples therapist at all; in other words, by unlicensed individuals. Crisis services are usually free, and they can save lives, but they differ significantly from counseling services. When you seek counseling, whether that's marriage counseling or another form of counseling, you want to establish an ongoing relationship with a mental health provider that is licensed and experienced in their field. With free services, that is not often the case. The couples therapists at ReGain are licensed providers that are experienced in helping couples and individuals with a variety of concerns.
Are there any warning signs that a counselor is bad that I should look for?
To ensure that your couples therapist is competent, you must make sure that they are licensed. Marriage counseling is useful when you have a qualified licensed counselor. You can check their website or a third-party website that lists their information to see their licensure and where they went to school. If you're unsure about marriage counseling, because you don't like the professional you're seeing, remember that there are so many other therapists out there. You can also look at how long they've been practicing and what their specialties are. A bad counselor is someone who makes you feel uncomfortable, belittled, or scammed. If that's the case, you have every right to switch. Even if your counselor is completely proficient, you may also want to change. At times, the first therapist you see won't be a good fit for you, and that's okay. You can always switch to another couple's therapist or another mental health provider if you feel that the first person you see is not a good fit. Affordable, high-quality relationship counseling is out there. In therapy, couples will need to feel comfortable with whoever they're seeing. That's one of the most important things. Working on relationships and couples therapy requires trust, so seeing a provider that you feel safe opening up to as a unit as vital.
Are there different kinds of couples counselors?
Every couple's therapist will differ in some way. For example, you will sometimes find a couples therapist that strictly practices online counseling rather than in-person therapy. You may also seek couples counselors that relate to specific religions if you are religious. For example, you might find Christian marriage counselors most helpful if you are Christian yourself. When it comes to counseling, couples therapy is only one form of treatment that you can find. You can also see family counselors or marriage and family counselors with your family unit, or you can see an individual counselor one-on-one.
How do I know if my counselor is a good fit?
Marriage counseling is successful when both partners feel comfortable with the therapist. If one person doesn't like the counselor, that's problematic. If you're pursuing marriage counseling, it's crucial to work with a therapist who can see both partner's points of view. If the therapist appears to be biased toward one party, that's an issue. Marriage counseling is a safe place where both partners can express their concerns. You will know if your couples therapist is a good fit based on if you feel as though what they're telling you is helping you improve your relationship. Are they giving you useful tools? Are you and your partner communicating effectively in therapy? Are you and your partner communicating more effectively outside of treatment using the skills that you learned from your couples therapist? These are all questions that you can ask yourself to see if your couples therapist is a good fit. Most likely, if a couple's therapist is good, you will feel understood by them.
What makes a good marriage counselor?
You will feel as though your unique relationship is being considered and fully understood. A marriage family therapist is an expert on how to manage problems between couples. It's crucial to mitigate conflict, and it's not easy. A marriage family therapist wants to mediate between partners. Couples therapists have a passion for working with partners. They want to support two people who love one another. Couples and families can benefit from marriage counseling. The reason is that marital issues don't only impact the partners; they can spread within the family system. Families are units, and when there is one wobbly block, it makes the foundation shaky. That's why couples and families can benefit from counseling, especially when there are children involved. When you pursue Marriage, counseling is something that you can pursue for several reasons. You might be attending premarital counseling to prepare for marriage, or you might be attending marriage counseling to work through a concern in your relationship. You might be preparing to have children together in marriage counseling, or you might be working on showing each other affection more effectively. Marriage therapy or marriage counseling does not always mean that your marriage is broken, but it can help you work through any rough patches you have. Marriage counselors are empathetic professionals who want to help make your relationship last.
Counselor Reviews
"My wife and I decided to give online couples counseling a go after finding traditional methods weren't all that suited to our busy working and parenting lifestyle. Our counselor Donna Kemp has been amazing! We both feel she's listened to us and given us the confidence to step out of our comfort zone to deal with problems that are easy to avoid. She is encouraging without being pushy. We've both responded very well to her and her methods and look forward to continuing on with Donna. Highly recommend!"

"Cris Roman saved my marriage. His approach to therapy taught my husband and I the skills we needed to change the way we communicated and the way we understood each other. He is very non-judgemental and helps each person make sense of the others' feelings and actions without taking sides or placing blame. His ability to make you feel heard while helping you to see and understand why your significant other is acting a certain way is phenomenal."

Conclusion
When you and your spouse can come home, breathe, and get into your comfy clothes for a therapy session, you will be much more relaxed than fighting through traffic to sit in a stuffy office. Regain control of your time, alleviate stress, and revitalize your marriage, while keeping your family matters where they belong: in the family. Take the first step.
---
Previous Article
Finding Purpose In Your Marital Relationship
---
Next Article
Common Marriage Problems And What You Can Do About Them
---
The information on this page is not intended to be a substitution for diagnosis, treatment, or informed professional advice. You should not take any action or avoid taking any action without consulting with a qualified mental health professional. For more information, please read our
terms of use.