20 Of The Ultimate "Best Man" Quotes
By Sarah Fader
Updated March 16, 2020
Reviewer Robin Brock
When you find out that you're the best man at a wedding, it's a big deal. Your best friend, who probably feels more like family, has selected you among all of his buddies to be his right-hand man for the wedding. It sounds like an excellent opportunity to have fun and plan some good times for your men, but there are also serious moments like the best man's speech. You may be familiar with public speaking, or perhaps, you're a newbie. Maybe, you have a career in the arts, and you're used to being articulate in front of others. Alternatively, you could have social anxiety or not be the type to speak in public. Depending on who you are, you might be looking forward to giving the speech, or you could secretly be dreading it. One thing that can help when you are crafting your speech as the best man is to add in some quotes. Below are some tips for crafting a compelling speech as a best man, including some great quotes to use.
Planning Ahead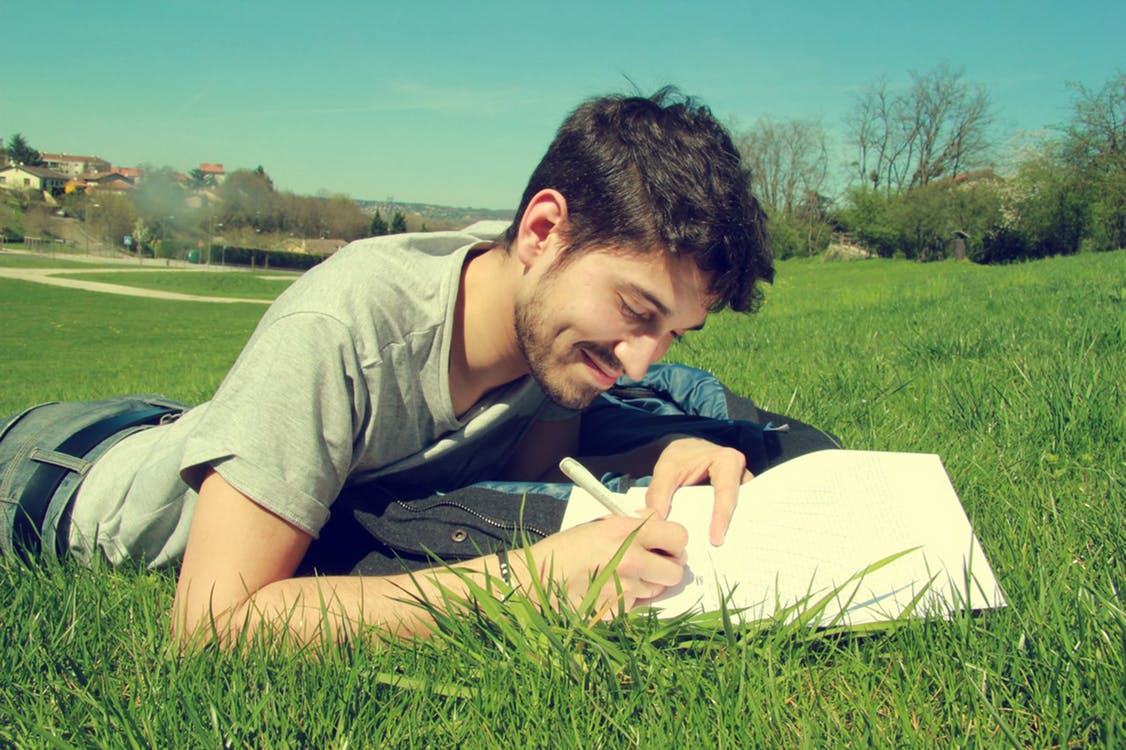 Source: pexels.com
Don't write the speech at the last minute. Make sure that you start building your speech at least two months before the wedding occurs. That way, you have a lot of time to research different best man speeches and get some ideas for what you'd like to say. You can gain inspiration from the best men of the past, and you can think about what personal touches you want to add as well. You might watch some videos of best man speeches or read some articles like this one to get started.
The Opening Line Matters
One place that you can use the quote is at the beginning of the best man's speech. Applicable quotes, as an example, are quotes about male friendship or love. You can search famous best man quotes online kor quotes about friendship. When you think about your best friend as the guy that's getting married, think about what matters to him. Think about his values, his favorite movies, and his personality. If you choose a quote to open with, it can give you a great outline for the rest of the speech because you can keep it as a consistent theme throughout.
Write Down Some Ideas
If you're starting the process, the thought of writing a whole monologue can be daunting. You don't need to write the speech in its entirety right away. Instead, start jotting down ideas and build it piece by piece. When something good comes into your head write it down and save it, even if it's just in a notes-type app on your phone. You can read it to yourself out loud to get a feel for how it sounds and tweak it as you go. Some people find it easier to write a speech if they say the words out loud first, whereas some people can sit down and write their first draft silently. Try different approaches to see what works for you.
Make An Outline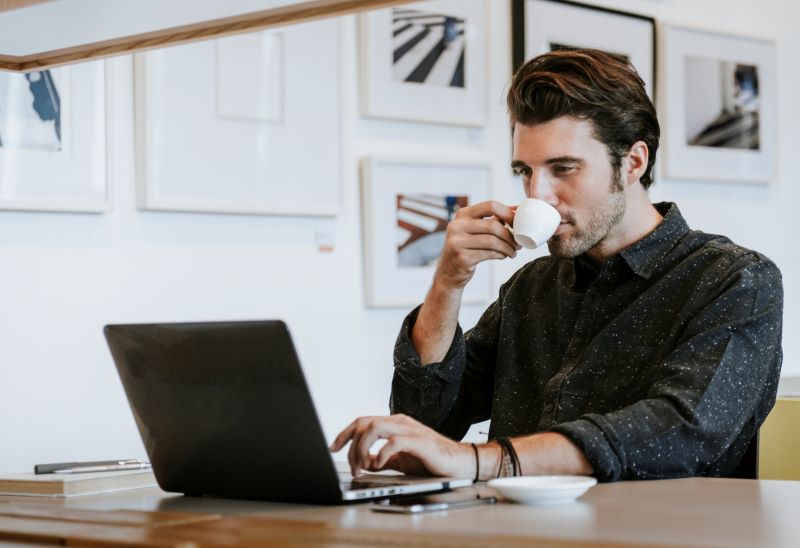 Source: rawpixel.com
When you write a speech, you need to remember that there must be a beginning, middle, and end. It needs to follow a sort of flow. You don't want to go on rambling about childhood stories and fail to come to a conclusion at the end that wraps it all together. You might start with an anecdote that represents the groom and go from there, but it's important to have a road map for how the speech will go.
Here's a basic example outline for a best man's speech:
Engaging open liner
Thank the wedding guests for being there
Congratulate the groom and bride
Say some warm and kind words about the bride or partner
Crack a joke about the groom
Introduce a quote or passage from something meaningful to the groom
After #6, it may be time to propose a toast.
That's an example of a best man's speech at a wedding. It doesn't have to be complicated; it can be light and funny or serious if you like.
Anecdotes
One thing that you can do is share funny anecdotes about the groom. You know him well and can share funny or heartwarming stories about your friendship with him. Depending on how long you've known each other, these anecdotes may date back all the way to childhood, your teenage years, or they could be from your adult life. Everyone likes a funny story, so including an anecdote will be engaging and fun.
Why Is It A Good Idea To Add A Quote In Your Speech?
As mentioned above, a quote can be a great point to start from. You can build your speech around the quote. Not only that, but a good quote is something that sticks with people. It gives people something that's both meaningful and easy to remember about the speech, and it shows that you put care into the process. With that said, let's look at some examples of the ultimate best man quotes that you can put in your speech to make it special and memorable.
Before you choose the quote that you're going to add to your speech, note that the tone of it is up to you, and think about what you want to portray in your speech first. It doesn't have to be cheesy; it can be funny or serious. Think about your friend, and make sure that the quote represents who he is as a person. Is he funny, or is he more stoic and serious? Is he on the dramatic side? Is he more philosophical? You might even find that taking some thoughts from his other friends into consideration helps you throughout the process. There's no right or wrong way to write a speech. You could start with a dramatic quote that represents who he is, or you could start with something that'll make the audience laugh. It's just a matter of what sort of tone you want to set for the wedding. You want your speech to match your friend, the couple, and the crowd.
Ultimate Best Man Quotes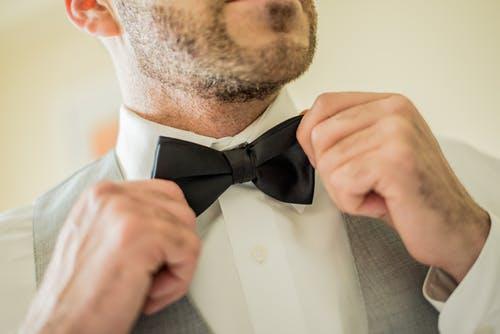 Source: pexels.com
One thing you can do is give a quote from the groom. Maybe you remember your friend saying something meaningful to you when you were in high school or college. Perhaps he remarked something funny on a road trip. The quote you share doesn't need to be like one from Deep Thoughts by Jack Handy from Saturday Night Live. Remember that a heartfelt speech doesn't necessarily have to be all serious. You can introduce some humor if you feel it's appropriate. Here are some sample quotes that people have used in both best man speeches, and as a part of weddings.
Sample Best Man Quotes
The following quotes range in tone from humorous to thoughtful.
"Marriage is like a cage; one sees the birds desperate to get in, and those inside equally desperate to get out."
-Michelle Montigene
"Marriage is not just spiritual communion. It is also remembering to take out the trash."
-Joyce Brothers
"An archeologist is the best husband a woman can have. The older she gets, the more interested he is in her."
-Agatha Christie
"If I get married, I want to be very married."
-Audrey Hepburn
"There is no more lovely, friendly, and charming relationship, communion than a good marriage."
-Martin Luther
"By all means, marry. If you get a good wife, you'll become happy; if you get a bad one, you'll become a philosopher."
-Socrates
"If you want your wife to listen to you, then talk to another woman; she will be all ears."
-Sigmund Freud
"All marriages are happy. It's the living together afterward that causes all the trouble."
-Raymond Hull
Take care of him. And make him feel important. And if you can do that, you'll have a happy and wonderful marriage. Like two out of every ten couples."
-Neil Simon
"What greater thing is there for two human souls than to feel that they are joined for life-to strengthen each other in all labor, to rest on each other in all sorrow, to minister to each other in all pain, to be one with each other in silent unspeakable memories at the moment of the last parting?"
-George Eliot
"To get the full value of joy, you must have someone to divide it with."
-Mark Twain
"The secret of a happy marriage is finding the right person. You know they're right if you love to be with them all the time."
-Julia Child
"Love is composed of a single soul inhabiting two bodies."
-Aristotle
"To be fully seen by somebody then and be loved anyhow, this is a human offering that can border on miraculous."
-Elizabeth Gilbert
"They slipped into an intimacy from which they never recovered."
-F. Scott Fitzgerald
"I'm selfish, impatient, and a little insecure. I make mistakes, I'm out of control, and at times hard to handle. But, if you can't handle me at my worst, then you sure as hell don't deserve me at my best."
-Marilyn Monroe
"My wife is my soulmate. I can't imagine being without her."
- Matt Damon
"It's tough to stay married. My wife kisses the dog on the lips, yet she won't drink from my glass."
-Rodney Dangerfield
"Marriage is an alliance entered into by a man who can't sleep with the window shut, and a woman who can't sleep with the window open."
-George Bernard Shaw
"Marriage is like putting your hand into a bag of snakes in the hope of pulling out an eel."
-Leonardo DaVinci
These are some great quotes about marriage that you might use in a best man speech.
Your Speech Shouldn't Sound Scripted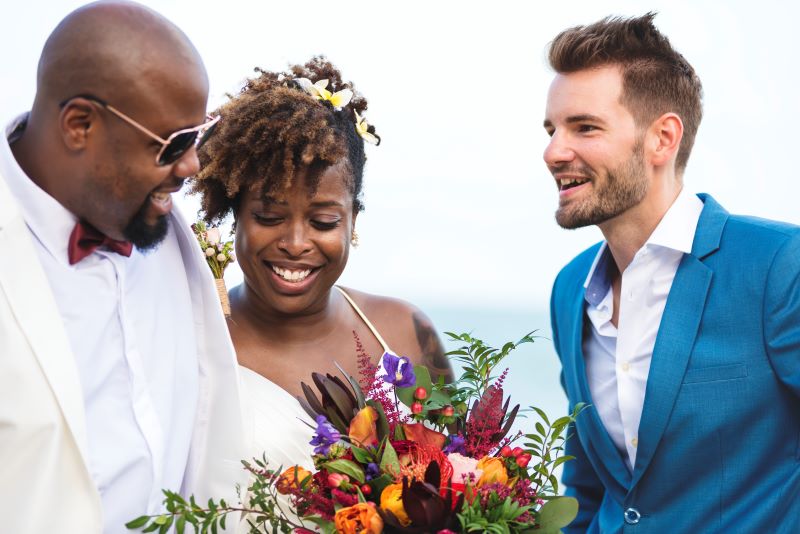 Source: rawpixel.com
When you're writing your best man speech, and talking it out, it should sound organic. You want the audience to feel like it's a conversational matter, and it's not something that seems forced or stilted. You can write an outline but make it natural.
Online Counseling And Marriage
If you're feeling nervous about being the best man at your friend's wedding, one place you can discuss your feelings is in therapy. It's natural to have anxiety about your role. Online counseling is an excellent place to talk through a variety of issues. Whether this is with a partner or in individual counseling, the counselors at ReGain are excellent at helping people work through their emotional issues and concerns in relationships and marriages. Search through the talented online therapists at ReGain today and find someone who's right for you.
---
Previous Article
I'm Married But In Love With Another Man! What Should I Do?
---
Next Article
Will An "Is My Husband A Narcissist" Quiz Online Help Me Figure Out If My Spouse Is Truly A Narcissist?
---
The information on this page is not intended to be a substitution for diagnosis, treatment, or informed professional advice. You should not take any action or avoid taking any action without consulting with a qualified mental health professional. For more information, please read our
terms of use.