Are Divorce Support Groups Really Helpful?
Updated July 01, 2020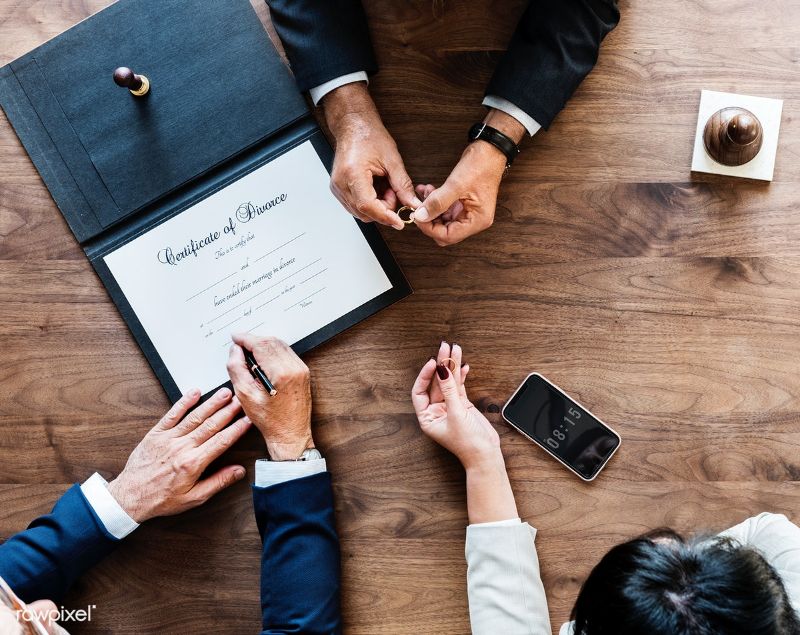 This website is owned and operated by BetterHelp, who receives all fees associated with the platform.
Source: rawpixel.com
Are you going through a divorce? If you are, then you already know how difficult it is. You already know how hard it is to change your entire life, and divorce most definitely does change your entire life. Whether you have children or not, you have to go through a whole lot of new things. That's true even when you're the one who wanted the divorce in the first place. But you don't need to go through a separation and divorce all on your own, because there are divorce support groups out there to help you.
Do You Need a Divorce?
Let's move back a little bit before we jump right into what divorce support groups are going to do and just how they are going to help you. Do you need a divorce in the first place? Maybe you do. Maybe something has happened in your marriage that you absolutely can't get past, no matter what. But maybe you've decided to get a divorce without looking at all of your options. Talking with your partner is the first step that you should take because it's entirely possible that one or the other of you doesn't realize that they're making the other unhappy.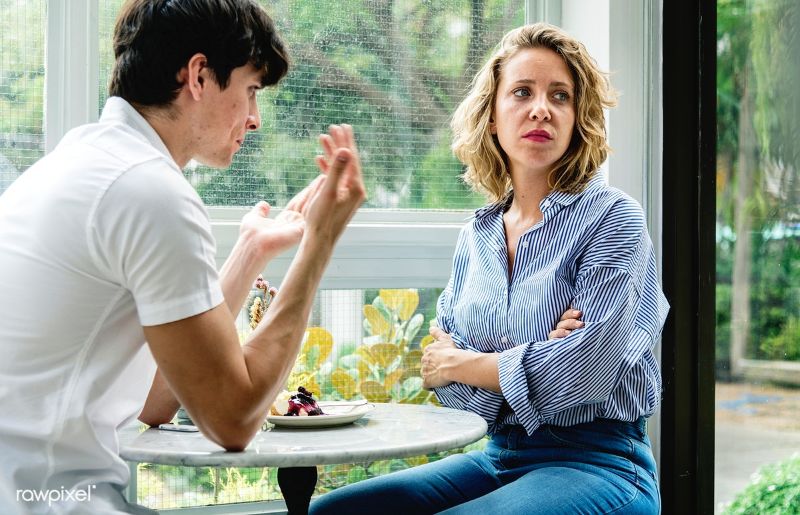 Source: rawpixel.com
By talking with your partner, you can figure out if there's a chance of making things work after all. If there is, you may want to give it at least a chance. See what changes the two of you can make and maybe even start taking therapy sessions together, or to a relationship support group, to see if you can save your marriage. Of course, this is only going to work if you and your partner are both willing to put at least a little bit of effort into whatever is going wrong in your relationship.
If one or both of you are unwilling to put in the effort that's needed to work through your relationship, you're going to have to face the possibility of divorce. It's going to be difficult for only one of you to try and fix a relationship that both of you are in. You would need to give up a great deal to make the other person happy without getting anything in return. The needs or wants that you have for your relationship would not be met if the other person is unwilling to change but wants you to do so.
Only you and your partner can decide what will and won't work for your relationship. If you just can't make it work, then you may want to talk with your partner about a divorce. You and your partner and possibly your therapist or attorneys are the only ones that can tell you whether divorce is the best option for both of you. Keep in mind that jumping into anything is going to be a bad idea and unless the reason for divorce is substantial (abuse, assault, etc.) You don't want to jump from one event to filing for divorce immediately.
The most important thing to remember is that you deserve to be happy. No matter what happens in your life and what is going on with your partner and the rest of your family, even if you have children, it's essential to keep in mind that you should be happy as well. You do not deserve to take the brunt of what's happening in your relationship or to take on all of the work necessary. You can most definitely walk away if the relationship is taking too much out of you and not giving you back what you need to be happy, because it is very likely that you will have a much happier life after divorce.
What Are Divorce Support Groups?
Let's start with what might seem like a fundamental question: What is a divorce support group? A divorce support group, like a therapy group, will help you get through the thoughts and feelings that you have about going through a divorce. Divorce is a time of great emotional upheaval, and support groups provide people with a safe place to discuss their thoughts and feelings. Don't underestimate how much effect it's going to have on you and everything that happens in your life. Don't think that you have to go at it alone either. There are plenty of divorce group options out there that can (and will) help you through this point in your life.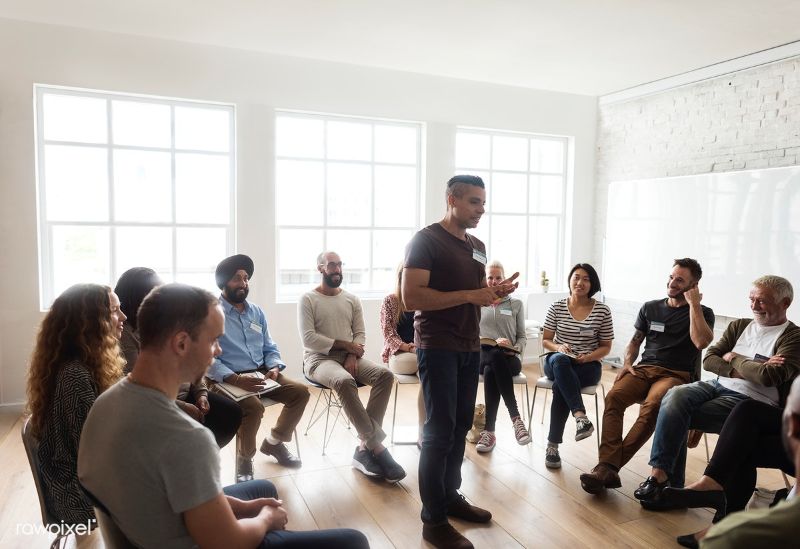 Source: rawpixel.com
With divorce recovery support groups, you meet once per week (though they may meet more or less frequently), and each of you gets a chance to talk. The support group focuses on allowing you to share what you're experiencing with other people who are going through the same things and who will be able to understand you. Sure, you've probably got friends out there that you talk to, right? But it can be difficult for them to understand if they're happily married, if they've never been married, or if they simply don't support divorce. You want someone that you know will get it, and that isn't going to judge you; people that are getting a divorce support divorce and will be able to understand your situation.
There will be a psychiatrist or therapist of some type leading the support group sessions. They will help all of you go through some standard discussion topics and exercises, but they'll also help you have some free expression at the same time. That means you'll each get to say whatever it is that you want to say. This is crucial when you're going through a divorce because you probably have a lot of things that you wish you could explain to someone or that you wish you could tell your ex about. Maybe you have some pent up thoughts or emotions that can't be shared, but you wish you could. Doing that in this type of secure location is possible, as this will be a private group that you must sign up to attend.
Why Do You Need A Divorce Support Group?
A divorce recovery support group is a great option for most people, but attending is something that you definitely should consider carefully. When you go through a divorce, you have to be able to get your thoughts and feelings out. Not everyone feels comfortable sharing those things with their soon-to-be-ex. Maybe you really can't explain to them what you're experiencing or what you wish they knew. Maybe you've tried, and they just don't get it (that might be why you're getting the divorce in the first place). Talking with others at support groups can help with that. Divorce is a time that is very difficult for most people, and talking about it with a support group can help make everything easier to deal with.
Maybe you don't feel comfortable talking to a bunch of strangers about your deepest, darkest thoughts and feelings. The truth is, many people at a divorce group probably feel the same way because they are also dealing with separation and divorce. They're just as nervous about all of this as you are, but it's therapeutic to go through. Think about it. When you were younger, and you had a bad day, what did you do? You probably called up your best friend and spilled your guts, right? You told them all about what happened and how you felt, and in the end, you felt a little better, right?
Group therapy is a lot like that, except these people get what you're going through because they're in the same place. People going through a divorce for many different reasons, but because they're also going through a divorce, they can not only listen and serve as your sounding board but understand how you feel and commiserate with you. That's one way to make you feel a little better about the venting that goes on. A divorce recovery group is able to give you support and encouragement for the things that you're trying to do to get through your feelings and emotions.
Find a Group for Divorce Recovery
If you're looking to find a group that will help you with your divorce recovery, there are some easy ways you can go about this. Search for support groups in your local area, which are often hosted by churches, hospitals, community centers, or mental health professionals. These divorce recovery support groups have the advantage of being in person, which you may prefer to online support groups. Before you sign up for a private group, make sure that it is being led by someone with credentials that make them an expert in divorce recovery. Support groups led by other divorcees may be beneficial for some, but they won't be able to help as much as a professional can.
If you can't find a group locally that suits you, online support groups are another option. Look for a group offering meetings that are specifically for divorce recovery. While they may have general groups that address all sorts of relationship-related issues, you will benefit much more when a group focuses on divorce recovery. A group offering other counseling services at the same time might not be able to provide the same divorce-specific help that you need. Being able to talk with people who are also surviving divorce is much more beneficial for divorce recovery.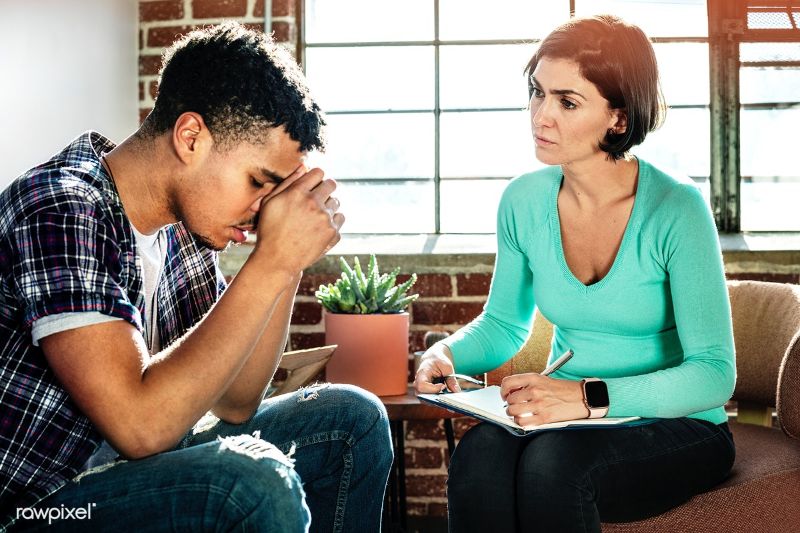 Source: rawpixel.com
Getting Individual Help
If you're not quite sure about group therapy, then you should start out with individual therapy. You may even want to start individual therapy alongside your group therapy. After all, you want to make sure you feel comfortable with whatever you're doing and that you're getting the most out of. Do you want to be able to eventually get back to living your life the way you want without having to attend therapy, if at all possible, right? That's why you're going through this in the first place.
For those who are thinking about individual therapy, you can check out ReGain to find out more. This process is a unique one because you can talk with a therapist or psychiatrist directly through your computer rather than having to visit an office whenever you want to set up an appointment. Because you get to talk with someone from the comfort of your own home, it can be easier to open up and be completely honest. It can also be easier to make all of your appointments and to find a therapist that you can feel comfortable with at the same time.
No matter what you decide to do, it's important that you at least look at your options. Getting therapy after a divorce is an important step, and it's going to help you move on with your life. Even those who filed for the divorce themselves will often have second thoughts or will experience emotions that they don't know what to do about it. By attending therapy, you'll be able to work through those things, and then you'll be able to move on with whatever you want to do later on. Only by working through your current feelings, though, can you hope to do that.
Frequently Asked Questions (FAQs)
Are there divorce support groups?
There are many different divorce recovery support groups available to people surviving divorce, from a group for women, to a group for same-sex partners, and everyone in between. These support groups help people to deal with the complex emotions that come along with getting a divorce. Groups provide a safe and comfortable place to talk about yourself, your situation, and how you're feeling. This helps to normalize your situation, make you feel less isolated, find positive ways to deal with your negative emotions. Surviving divorce doesn't happen on its own; by attending a group offering divorce recovery support, you're helping yourself to move on with your life in a positive way.
If you're a woman going through a divorce, you can consider finding a divorce recovery group for women. Unlike traditional mixed-gender support groups, a group for women specifically targets issues and feelings that you are dealing with. Divorce recovery can be vastly different for men and women, which makes a gender-focused support group a good option for women. A group for women can also be a great option for those who are uncomfortable around men due to abuse.
How do you recover from a divorce?
Surviving divorce can seem like an uphill battle, but you will eventually recover from the emotional damage it can inflict. Everyone deals with their emotions in different ways, so there is no one-size-fits-all divorce recovery timeframe. Being able to move past your divorce involves recognizing that it's okay to have different feelings than your ex, giving yourself permission to be upset, and making sure you aren't going through this alone. Divorce recovery is a difficult process and is best made with a divorce recovery group.
Finding a divorce recovery support group helps people to deal with the complex emotions associated with divorce in a supportive, positive environment. After years of having a partner, being alone can be a huge adjustment for most people. Support groups not only provide helpful advice, but they also keep you from sitting at home alone every night. Your support group will become like a family to you, listening to your thoughts and feelings, and giving you helpful advice on your path to divorce recovery.
Do men grieve after divorce?
A group for women approaches divorce recovery in a way that suits females, but what about how men deal with divorce? While there are many myths surrounding men and divorce, many of them are simply not true. Men grieve for their lost relationship just as much as women do. Many men experience feelings of hopelessness, sadness, anger, depression, and anxiety after a divorce. That is why men can benefit from a divorce recovery group just as much as a woman can. A support group can help men deal with these negative feelings, find coping mechanisms, and learn to move on from their divorce.
What is divorce care classes?
A divorce care class is just another name for a divorce recovery group, or divorce support group. These are a range of support groups meant to help people going through a divorce to cope with their situation.
Are people happier after divorce?
Going through a divorce can make you feel like you'll never find happiness again, but this is far from being the truth. While the upheaval of divorce can make you feel like your world is coming down around you, a divorce recovery group can help you work through these feelings even after your divorce is finalized. A support group is often the best way for you to find yourself again after a divorce, as a divorce group surrounds you with people who are not only going through the same thing but also people who have successfully moved on to live happy lives. Many studies have found that while people tend to be very unhappy during their separation, once their divorce is finalized, they are typically happier than they were in the last few months or years of their relationship with their ex.
How many divorces end up in court?
The question of how often a divorce ends up in court is one that frequently comes up at divorce recovery group meetings. Many people attending a support group are relieved to find that the vast majority of divorces are settled out of court, with only about 5% of divorces having to go to trial. If your divorce does end up in trial, support groups can help you navigate your feelings about the situation and provide you a safe place to talk about it.
Why is divorce common?
Divorce rates have climbed significantly over the last 40 years, leaving many people wondering why exactly it has become so common. One of the biggest factors is that, as times have changed, so too has peoples' perceptions of divorce. It no longer carries the same stigma it once did, perhaps largely due to the fact that people have become laxer in following the tenets of certain religions. As divorce has become more common, so too has the availability of a divorce recovery group, which aim to help people going through a divorce. A divorce group works to help these people cope with their situation so that they can move on with their lives and find happiness once again.
Are divorce support groups helpful?
Divorce support groups are very helpful for a lot of people. There are many situations where peer support is one of the most beneficial things you can encounter. There's something special about having other people who know what you're going through in situations like the process of coping with divorce. Research shows that socializing and having a sense of community supports good mental health, which can be extremely beneficial when you're going through something like a divorce. In life, it's important that we have people around to be there through our ups and downs, and those individuals can include mental health professionals or peers in a support group.
Divorce support groups are helpful for more reason than one. You can interact with others, gain insight, and watch people meet goals related to their mental health as it's related to their divorce or separation. Life transitions are much easier when you're not alone, which is why online divorce support groups or in-person divorce support groups can be so beneficial. You can look for general divorce support groups, niche groups like men's divorce support groups, or the best online divorce support groups. If you want to join an online divorce group, you can search the web for "best online divorce support groups" to find reviews and information about various online groups that'll help you decide which to join.
How do I find a divorce support group?
You can look for online divorce support groups or divorce support groups that meet in person. If you search the web, you may be surprised as to the abundance of online groups you find. One of the best things about online divorce support groups is that the internet offers a variety of niches when it comes to support groups that may not be available in person. For example, if you are looking for something specific like a men's divorce support group, a religious divorce support group, or an LGBT divorce support group, it may be easier to find one online. Another great thing about online groups is that they're more welcoming for individuals who have trouble putting themselves out there or meeting new people. Finding the best online divorce support group can be as easy as conducting a quick web search. In-person support groups may be more general and less cultivated than online divorce support groups, and they can be more intimidating, but there are perks to both. The best divorce support group or online divorce support group for you depends on your individual needs, lifestyle, and preferences.
To find a support group in your local area, you can search for "divorce support groups near me." In-person support groups are typically accompanied by a mental health professional, whereas online divorce support groups aren't necessarily accompanied by a mental health professional and may be run by any community member. In addition to attending a divorce support group, it can be helpful to see a mental health professional for divorce counseling, individual counseling, or both. To find the best online divorce support group for you, look for a group where you feel comfortable and have something in common with the other members. For example, if you're a man, the best online divorce support group for you might be a men's divorce support group. If you're a father, the best online divorce support group for you could be a men's divorce support group for fathers. An online divorce support group may include support forums with a variety of categories and topics. Using support forums, you can offer support and get support for what you're going through. Divorce doesn't have to be lonely; finding the best online or in-person divorce support group for your needs can make a world of difference.
Do you ever fully recover from divorce?
It's absolutely possible to recover from divorce and separation fully. Often, people find mental health counseling and peer support key in divorce recovery. A peer support group can provide something unique and special, which is a sense of community with people who have been through the same thing and have a genuine sense of understanding. Whether you see someone in a private practice setting or using one of the best online therapy platforms, licensed mental health professionals will be able to support you in recovery from divorce and separation. Joining online groups in addition to therapy or counseling can't hurt. The web offers a variety of choices when it comes to the best online support groups. The best online support group will be welcoming and will feel like a place where you can share your thoughts without judgment.
What can I expect at a divorce support group?
You can expect to find understanding in a divorce support group, whether that's an online divorce support group or one that takes place physically. You will talk to other people who are coping with divorce and divorce related issues like child custody, child support, property ownership, grief, mental health, divorce coping strategies, and life transition. You'll know that you found the best online or in-person support group when you feel like the members there "get" you and lift each other up. You should feel empowered by the best online or in person support group. Remember that the world offers a variety of options. If the first group you attend doesn't fit with you, you can try another. Above all, it's important that you have a strong and positive support system, which can come in many forms and will look unique for everyone.
Do you regret divorcing?
Some people regret getting a divorce. Often, if someone regrets a divorce, it is because they feel they could've worked harder to resolve issues in their relationship. To prevent regret, you may consider marriage counseling prior to divorce, depending on your relationship's nuances. That said, not everyone wants to prevent divorce, nor does everyone regret divorce. While the initial stress of divorce may impact your mental health, Many people feel that their lives are better after divorce, especially if they were in a toxic relationship. If you are struggling with regret, mental health professionals can help you work through any blockages you face. Regret is a matter where a support group or help from mental health professionals may be beneficial.
What are the five stages of divorce?
The five stages of divorce are similar to the stages of grief. In order, the five stages of divorce are denial, anger or conflict, bargaining (which is often shown through attempts to try to stay with the other person or to rekindle the relationship through negotiation, compromise, ultimatums, or making offers), depression, and acceptance. These steps depict the way that a person's mental health shifts during the divorce process. Divorce can be difficult at first. Even if it's for the best, there will be numerous life-altering conversations surrounding child custody and other tough choices. It's a high-stress time. You and your ex might have ugly fights about child custody and child support, or even legal battles pertaining to divorce related issues like child custody and child support. This is where seeing a mental health professional for divorce counseling can help, as can seeing a mediator. If your ex owes you child support and they aren't paying, there are legal actions you can take if talking to them directly doesn't work. Although this time can be rough on your mental health, things will become more positive as time goes on, and you find a new normal.
Is divorce a trauma?
Divorce can absolutely be a form of trauma. The mental health effects of divorce will vary from person to person. If you're struggling with mental health due to divorce or something else, it's important to reach out to a mental health professional such as a counselor or therapist. A mental health provider can help someone going through divorce dealing with mental health concerns such as grief, depression, stress management, and confusion. If you find it anxiety-inducing to see mental health professionals in person, struggle to make it to the office of a licensed mental health professional, have a busy schedule, or do not find traditional in-person therapy affordable, online therapy is an option. The best online therapy sites have licensed mental health providers that are versed in helping people through divorce. The mental health professionals at ReGain are licensed and adept at helping people work through a variety of relationship and divorce related issues. Don't be afraid to reach out to the best online or in-person support you can find, whether that's a group, a mental health provider, or both. Divorce is tough, and you don't have to go through this alone. Ultimately, you will make it to the other side and come out stronger.
---
Previous Article
What Is An Annulment Vs. Divorce?
---
Next Article
What Is An Uncontested Divorce?
---
The information on this page is not intended to be a substitution for diagnosis, treatment, or informed professional advice. You should not take any action or avoid taking any action without consulting with a qualified mental health professional. For more information, please read our
terms of use.