What A 24 Hour Free Counseling Hotline Can And Can't Do For You
By: Nicole Beasley
Updated August 03, 2020
Medically Reviewed By: Karen Devlin, LPC
When you feel as though you can't take your emotions and mental state anymore, it can sometimes become necessary to talk to someone right away to get help. When this happens, there are several24 hour free counseling hotlines that can assist you. But what happens when you call a crisis hotline? What are they able to do to help you? And what can't they do for you? These critical questions often keep people from using these services.
It is important to know what these 24-hour free counseling hotlines can do to help you and what to expect when you call one. There are also other options available to you that can allow you to access the help you need when you need it. Here's what you need to know about 24-hour free counseling hotlines and your other available options to get help.
What is a 24 Hour Free Counseling Hotline?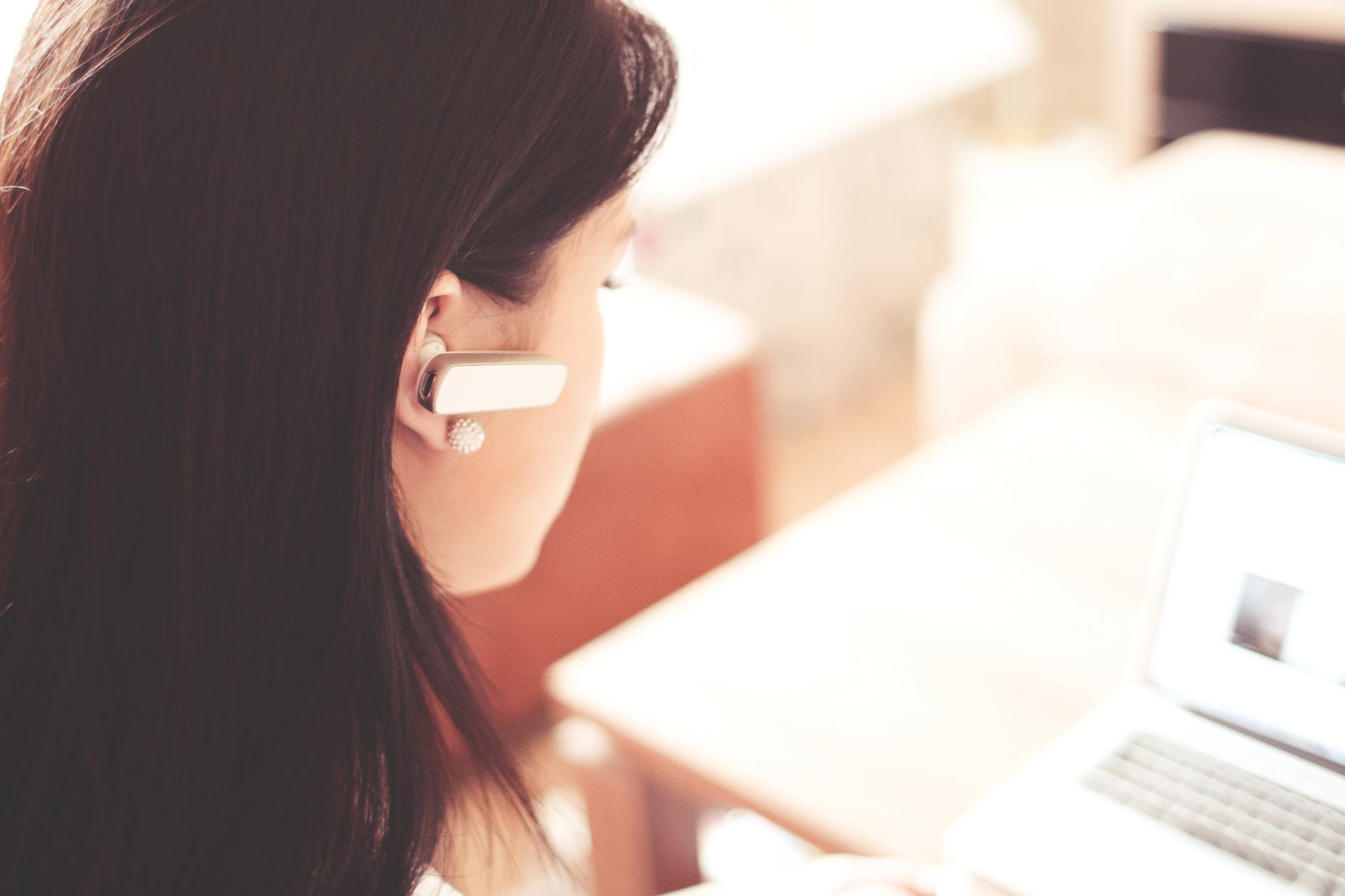 Source: pexels.com
A 24-hour free counseling hotline, also sometimes called a crisis hotline, is typically a toll-free number that you can call from anywhere, from any phone, at any time of the day. There are also some hotlines that allow for text conversations if you are not comfortable talking on the phone. Suicide prevention hotlines also fall within this category.
These hotlines are not just for people that are experiencing feelings of hopelessness. In fact, many of the people that call these crisis hotlines are just looking for answers and help in coping with whatever they are dealing with.
Who You Will Talk To
Crisis hotlines are staffed with trained individuals that can provide you with resources and a listening ear. Sometimes therapists and counselors staff these hotlines, but more often than not, they are staffed by individuals who have received education and training in how to help individuals who are facing a mental health crisis.
The people you will talk to at a 24-hour free counseling hotline are nonjudgmental and are trained to be excellent active listeners. If you need someone to talk to about your problems and struggles, they can do this for you. If you need resources to get help for your mental health, they can help with this also. More information about what these professionals can and can't do for you is listed below.
A Typical Call to a Crisis Hotline
One of the things that keep people from contacting a crisis hotline is that they do not know what to expect when they call into one. The feeling of not knowing what will happen or whether or not it will help is often enough to keep people from using these valuable resources. Here is what a typical call will look like.
Often when you first call a hotline, you will be greeted by an automated message. Usually, you will not get a person immediately. However, depending on the staffing level of the hotline, the wait times are generally very short and under a minute. If there is a high call volume or a problem with staffing, your wait time might be a bit longer.
When a trained crisis worker answers the phone, they will be calm and comfortable with you in their tone and manner. They will listen to you, your emotions, your disturbing thoughts, and your problems with compassion and understanding so that you can have someone to listen to who will not judge you or try to tell you what to do.
With most crisis hotlines, the crisis worker will answer with a greeting, and you can take the conversation where you need to go from there. They do not ask a lot of questions or try to get your background. They will ask you how they can help, and allow you to tell them what the problem is. From there, they can help you find some solutions that will help you both immediately and in the long-term.
The ultimate goal of these hotlines is to make people feel comfortable, supported, and safe. These conversations are not scripted. You can take it wherever you need it to go. You can talk about literally anything, and the crisis worker will be able to listen and offer input if you ask for it. The crisis worker might ask you some questions to get a clearer understanding of the problem, but they will ultimately let you steer the conversation.
If it seems necessary and you are truly in crisis, the crisis worker will be able to help you come up with a safety plan so that you can remain safe while you are trying to get help. They may also suggest intervention, such as an emergency room. It is only in very rare cases that someone is in enough immediate danger to themselves or others that the crisis worker might contact the authorities. But this is something that you likely will not have to deal with.
At the end of the call, the crisis worker will make sure that you have gotten the help you needed. They will go over your action plan with you again so that you can be clear on what you need to do if things get worse. They may also make sure that you have no further questions or need any referrals to additional help.
What a 24 Hour Free Counseling Hotline Can Do
A 24-hour free counseling hotline can do quite a bit for callers who are in crisis. While they cannot provide long-term solutions to mental health crises, they can help you through the immediate moment and make a plan to get additional help. Here are the things that crisis workers can do for you when you call a crisis hotline.
Actively Listen
Crisis workers are trained to be excellent active listeners. This means that they will mostly listen to you talk, although they may ask questions for clarification or interject to let you know that they are genuinely listening. You can talk to a crisis worker about literally anything, and they will sit and listen to you without judgment. The conversation can go on as long or as short as you like.
Develop a Crisis Plan
If you are in crisis, the crisis worker will help you develop a crisis plan, also sometimes called a safety plan or an action plan. The safety plan is a series of steps that you will take if you start to feel worse. Your safety plan may include simple things like making sure that you are not alone, or it might be that you agree to go to the emergency room if symptoms worsen.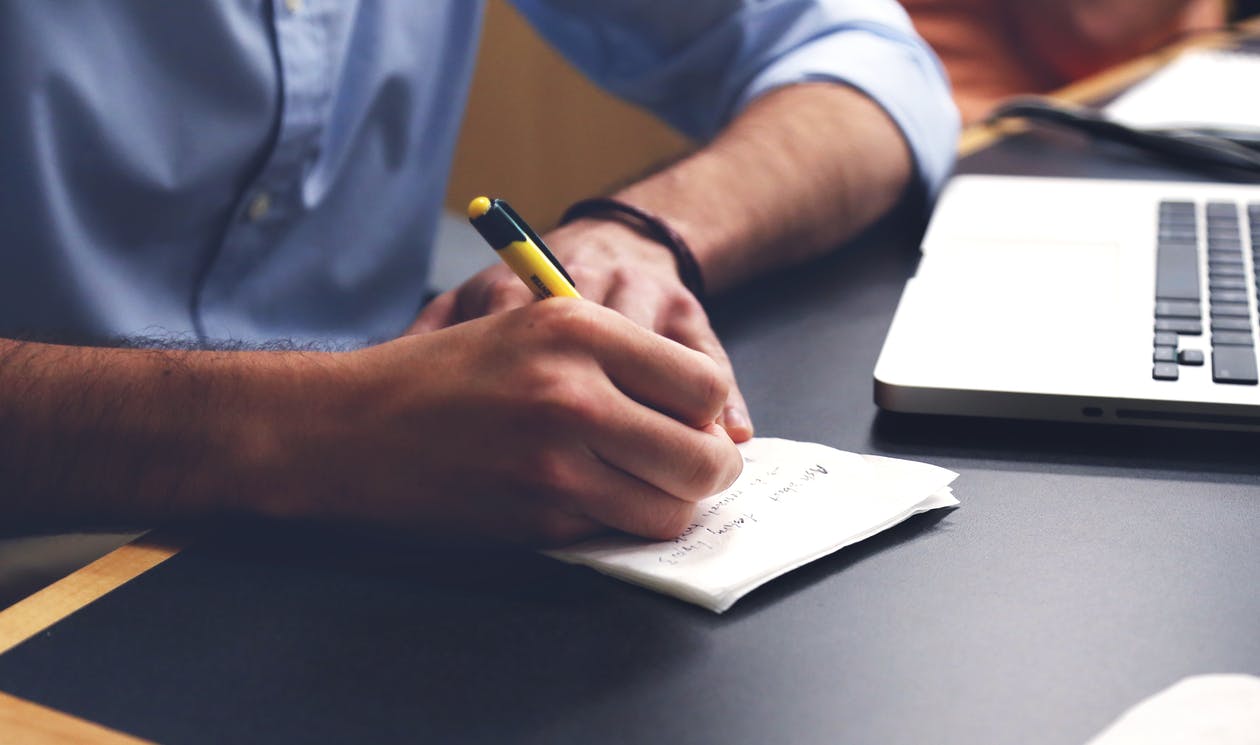 Source: pexels.com
Your safety plan may also include action steps to get long-term help with your mental health problems. This may include planning to contact referrals for ongoing counseling or therapy, contacting a mental health institution for information about getting help and possible admittance, or contacting a psychiatrist for accurate diagnosis and medication treatment.
The safety plan is something that is there to help you when you need it. It is not something that you have to do. No one is going to make you follow through on your safety plan. And, if you begin to feel worse and you aren't comfortable following your crisis plan, you can always call back into the hotline to get additional help.
Provide Resources for Additional Help
Because most of the crisis workers who answer hotlines are not counselors or therapists, there is only so much that they can do for you. If you need serious mental health services, you will need to contact psychologists or psychiatrists in your area. These crisis workers can give you referrals to professionals, hospitals, and clinics in your area and online that will be able to give you additional help with therapy or medication treatment.
It is important to note that these crisis workers use a simple directory to find resources in your area. There is no guarantee that these clinics, hospitals, or doctors accept your health insurance or are affordable. You may have to do some homework to see if you can use the referrals or not. In some cases, you may have difficulty using any of the resources, especially if you live in a rural area where there are fewer mental health professionals and facilities.
Contact Authorities When Necessary
The crisis hotline workers can contact the authorities when necessary, but they will not do it lightly. Crisis workers only contact the authorities if you display signs that you are in immediate danger. If you are in immediate danger, the authorities contacted will send officers and possibly a social worker to your home for a wellness check to make sure you are okay.
This intervention is designed to make sure that you are safe, and they may work with you to put into action your safety plan that you developed with the crisis worker. In some cases, the crisis worker may try to keep you on the phone while they are waiting for authorities to arrive.
What a 24 Hour Free Counseling Hotline Cannot Do
While a crisis hotline is easy to access and they can help in some ways, there is much more that these hotlines cannot do for you. A 24-hour free counseling hotline is very limited in the services that it can provide. It is designed for use in an emergency or mental health crisis, not for ongoing therapy or treatment of mental illness and other problems.
Ongoing Therapy
If you are having mental health issues, ongoing therapy is usually something that can help. Psychotherapy or counseling with talk therapy can both be highly effective in relieving symptoms of mental illness. With ongoing therapy, you can learn your triggers and overcome them. You will be able to discuss your thoughts, feelings, and problems in a safe environment where there is no judgment and help can be offered.
Because therapy is generally provided by licensed therapists, psychologists, or psychiatrists, it cannot be offered by crisis hotlines. Ongoing counseling is also impossible with 24-hour free counseling hotlines because you are not likely to get the same person each time you call in. This means that you cannot make progress on resolving your mental health issues through the crisis hotline. This can only be done with a clinician that is trained and educated in different types of psychotherapy.
Schedule Appointments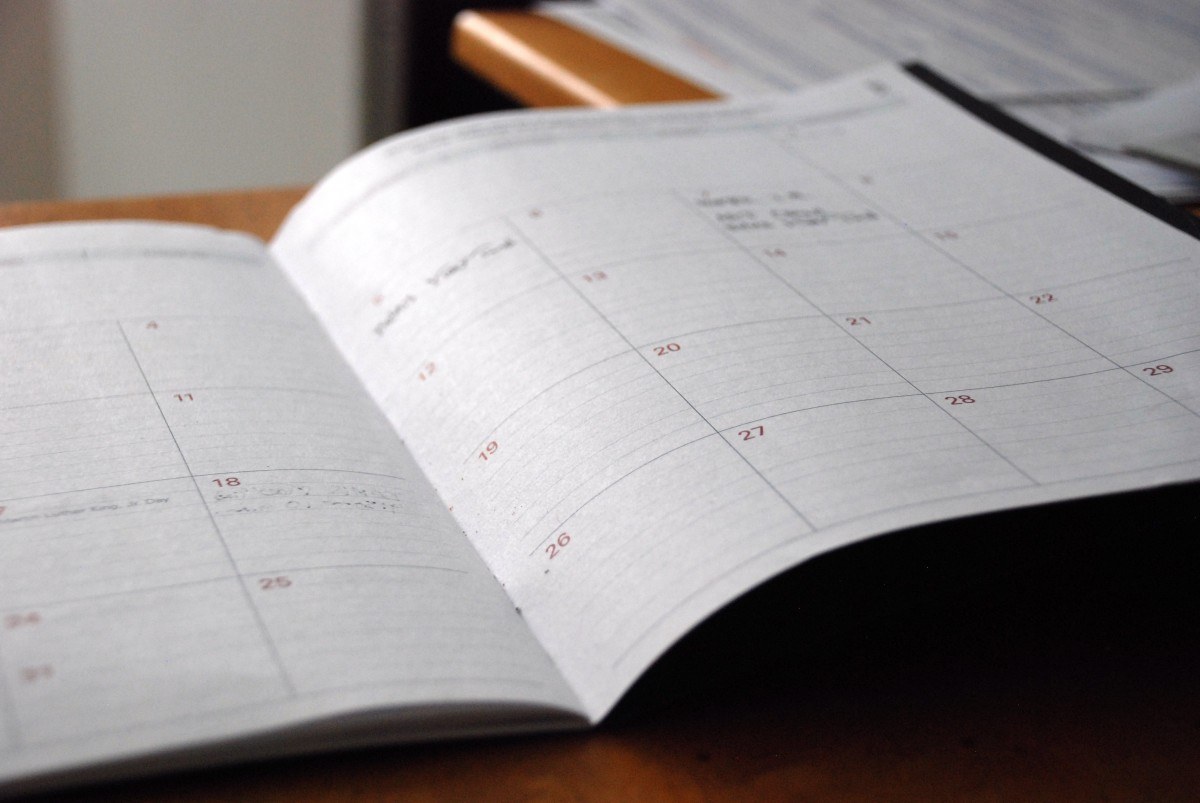 Source: pxhere.com
While crisis workers can give you referrals to doctors, hospitals, psychiatrists, psychologists, and clinics, they are not able to schedule appointments for these services. They will only be able to give you the names and phone numbers of the resources. You will then have to call each of them to find out if they work with your insurance or are affordable and to schedule an appointment.
Promise Services
Crisis workers can give you referrals, but they cannot promise that you will get help, treatment, or services from those places. These referrals are only meant to be a starting point to help you get the assistance you need. Crisis workers cannot make any promises as to the services you might be provided, if any, at all. Some doctor referrals don't pan out because the doctor is not accepting new patients. A mental health clinic or hospital may not have any available beds. There is a number of reasons why the referrals might not be able to help you.
Most Common Crisis Help Lines
There are hundreds of crisis helplines available. The National Suicide Prevention Lifeline is perhaps the most widely circulated number when it comes to crisis hotlines. However, there are many other hotlines available, including ones specifically for domestic abuse victims, depression, anxiety, or other specific situations and illnesses. PsychCentral has an excellent resource for finding hotlines that might align with your needs.
When Free Hotlines Are Not Enough
As you can see, free hotlines are very limited in what they can do. When these hotlines aren't enough to tackle your real mental health issue, there are other options available to you 24/7/365. Online counseling platforms are available to help you cope with your mental health issue or to help you cope with relationship problems and other situations that are causing you distress. These online counseling sites are affordable, convenient, and can offer ongoing therapy with a selected therapist in your state. ReGain is one of the best of these available, especially when it comes to salvaging relationships.
Frequently Asked Questions (FAQs)
How can I get free counseling?
If you're looking to find licensed therapists or counselors for free, you should check out your local community center. Local community centers often have a wide range of mental health services that are available for free. Many of these centers have mental health professionals on staff. While you may not be able to get free one-on-one therapy, you will likely be able to join a peer support group or mental health class for no cost at all, completely free. These groups usually focus on a specific problem, such as eating disorders, bipolar disorder, or addiction. So, the mental health services might be a bit limited, but you won't have to pay for them.
Always be sure to keep your eyes, ears, and options open when it's time to find a therapist or other mental health services. It's not easy to find free help from a licensed therapist, but if you search in earnest and ask around from your friends and family, you might find something near you. Other free online resources, like books, podcasts or social media, are also great ways to get more information and learn new skills to improve your mental health. The important thing is to find someone to talk to, even if it is friends and family, a religious leader, or a mental health care professional.
Is there any free online therapy?
When it comes to free online therapy with licensed therapists, there really aren't any free options. However, you can get counseling or advice for free online. Different services allow you to talk to others and seek advice about your problems, though they can't technically be classed as free online therapy. However, these free online therapy services are great jumping off points to improve your mental health.
The most popular online therapy services that are marketed as "free" focus on free online therapy for depression. Online therapy for depression often involves following a pre-set course that usually starts with a depression test and continues through lessons and activities designed to teach the participant how to manage the symptoms of depression. While this isn't a thorough treatment for depression, it is a great way to improve your mental health.
Some free online therapy providers give free sessions before you commit to a plan or subscription with them. This could be a great way to see if online therapy is a good fit for you, and maybe your partner, before you make any financial commitments to the process.
Is counseling free?
If you're looking for an actual certified therapist, then you probably won't be able to find one for free. However, there are some places where you can get valuable input from a mental health professional or therapist. For example, you should check out your local community center. Local community centers often have a wide range of mental health services that are available for free. Many of these centers have professional therapists on staff. While you may not be able to get free one-on-one therapy, you will likely be able to join a peer support group or mental health class for free. If you are seeking mental health solutions, you can also check your local department of health for free classes and free online resources.
Or, you can check online therapy providers, especially those that provide online therapy for depression. In many cases, they'll offer the first session or two for free. Even these few sessions can help you improve your mental health and give you great insight for how to move forward towards better mental health.
Is marriage counseling free?
Usually, marriage counseling isn't free. However, you can check to see if your insurance will cover marriage counseling and make it more cost effective. Since marriage counseling can contribute to your overall behavioral health and help reduce stress anxiety in your marriage, it's important to check if your insurance provider offers help when it comes to getting marriage counseling.
Some insurance plans do cover marriage counseling, but this is not too frequent. If you're trying to find licensed therapists that can help with marriage advice, the first place to start is your insurance provider. Before you try to find counseling services on your own, it's important to ask your insurance provider first, because they'll be able to give you a list of licensed therapists and marriage counseling options whose services are covered by your insurance plan. You should also ask if the coverage extends to your partner, whether or not you're a married couple.
Is Talkspace free?
While Talkspace may be advertised like it's a free option for online therapy, it actually isn't. There is a therapy cost associated with Talkspace that isn't always advertised clearly. They offer several different plans for treatment and access to healthcare professionals. You can choose to text or video call a mental health specialist, or you can do your therapy over the phone. They also have unlimited messaging therapy options. Their cheapest plans is $49 per week, and their prices go all the way up to $79 per week.
Before you choose any of these options, though, you should check with the specifications of exactly what types of therapy your insurance company will cover. Some insurance companies won't cover therapy unless it includes both an audio and a video element!
How can I get free couples counseling?
If you're looking for free online therapy options for couples counseling, there are a few places you can look. The first thing that you can do is explore the different options for free online counseling. In the search for free marriage therapy options, you'll find several opinions and resources. There are many online therapists and counselors who may offer therapy counseling for free for a time, before you have to commit to the process and pay for the counseling sessions. There are also many religious leaders who do marriage counseling sessions for free. Even then, affordable online therapy for couples isn't too difficult to find!
There are a few options for free online therapy for couples, and while most of them are free to join, you might have to buy the materials. These free online counseling resources are usually made for many different people with a wide variety of problems within their relationships, so you can't really expect personalized therapy sessions. However, the courses and plans are full of great professional advice from certified mental health professionals, and they are a great place to start when you want to strengthen your marriage. This is also a great way for deciding if therapy sessions or online counseling is something you'd be willing to pay for before you jump into a full marriage counseling plan.
It's also important to check with your insurance provider. Many insurance plans might cover mental health needs, which can include affordable online therapy sessions for married couples. You can usually use the insurance to cover face to face therapy sessions or online counseling. If you're seeking mental health treatment of any kind, it's important to keep checking with your insurance provider, and to double-check what kind of online therapy they cover as well.
If you're looking for some more immediate help for your marriage, you can try turning to a hotline. There are also some hotlines that are especially for married couples who are seeking online counseling. Calling this hotline is free, but the counseling sessions are conducted over the phone or internet. While they are free at the outset, especially for crises in romantic relationships, they are not a long-term fix. These hotline counseling sessions are great for a short-term relief, but they aren't a solution for long-standing or recurring problems for married couples.
Is 7 cups of tea free?
No, 7 Cups of Tea (AKA 7cups) is not a free online therapy service. While it is free to sign up for 7cups, you do have to pay to talk to a licensed therapist. So, you can get emotional support and input from other users, but if you want to use 7cups to do actual online therapy, you'll have to pay.
The monthly cost of 7cups is $150, and this includes 10 messages a week (2 messages a day, 5 days a week) from your online therapy professional. There are no video or audio call options; all of the online therapy is done only through text chat or messages.
Why is therapy so expensive?
Even with the abundance of free online resources and online therapy options, therapy can be pretty expensive. This is because it is technically a health care service, and in America, health care is expensive. Also, many insurance companies are quick to dismiss mental health services as "non-necessary" or "non-life-threating" and often deny coverage for online therapy or other treatment.
While you can find plenty of free online resources to help you overcome the problems or feelings that you may be experiencing, it's not the same as actually talking with a therapist. Sitting down and talking with a therapist isn't free online or in person, but there are ways that online therapy can help you cut the costs.
If you're looking to make the switch to online therapy, you can save some money right off the bat. One of the main reasons lots of people these days are choosing online therapy is because it is usually cheaper than face to face therapy. Even if online therapy isn't much cheaper than in-person therapy in terms of cost per session, you can save a lot of money by meeting with your therapist online. This is because you don't have to spend the time and resources to travel to your therapist's office, which is a huge saving considering how many therapy sessions you're likely to have over the course of treatment.
So, because of the often lower base rate and the ability to meet with your therapist online, choosing online therapy is almost always cheaper than traditional in-person therapy.
How do you know if you need counseling?
Given the state of psychology today, it's possible to find a counselor anytime and anywhere via online therapy. If you've recently gone through some difficult experiences, such as the loss of a loved one, a bad breakup, or a major transition, then you might want to talk to a therapist or give online therapy a try. These experiences can really take a toll on your mental health, and talking with a mental health professional will give you a lot of options for how to heal in a way that won't damage your mental health more. A therapist can help you process the experience and the emotions surrounding the experience in a healthy and helpful way. They can also help you improve your behavioral health and overall mental health.
You can try any of the free online therapy resources for a while, but after some time, if you really want therapy online to be effective, you'll have to talk to a counselor. Many online therapy providers also have plenty of free online therapy resources in the form of courses and online support groups. These free online support groups and resources are a great way to help you try to work through some of your feelings or problems without have to pay for therapy online.
If you think that you might be dealing with a mental health disorder, such as anxiety or depression, that's also a great reason to find a therapist or try out therapy online. Going through free online therapy and talking through your symptoms is a great first step towards the diagnosis and treatment of any mental health issues you may be facing. If you feel the need to see a therapist, there's never a bad time to start therapy. You can start your journey to better behavioral health and mental health today!
What is the hotline number?
"The hotline" refers to the national domestic violence hotline. https://www.thehotline.org/ 1-800-799-7233. It's a place where you can talk to trained mental health operators who have domestic abuse resources. When you're experiencing domestic violence, you may be afraid that there's no way out. You don't feel safe in your home environment. Maybe your abuser alienated you from your friends and family, and you feel unsafe reaching out for help. The hotline understands these concerns and provides free confidential support to anyone who is experiencing domestic violence. That could include physical, emotional, or sexual abuse. There are many types of domestic violence, and all of them are valid. Verbal abuse doesn't leave visible scars, but it is harmful to the victim's mental health and wellbeing. The counselors at the hotline want to support you and get you into a safe space. Many hotline numbers provide trained crisis counselors and offer free and confidential support. One of them is the national suicide prevention lifeline. It helps people who are in crisis and having suicidal thoughts or a plan to hurt themselves. The national suicide prevention lifeline has saved many lives. Counselors at the national suicide prevention lifeline are available 24 hours a day 7 days a week. https://suicidepreventionlifeline.org/ 1-800-273-8255. The counselors are available at all hours a day. It's a crisis center that helps people who need it. The lifeline is free and confidential.
Spread the word about these resources to anyone who needs them. The mental health services administration recommends hotlines for crisis intervention and help. These numbers have support for the deaf and hard of hearing. Everyone deserves some help that is free and confidential when they're in crisis. The hotlines are disability-inclusive and have resources to assist you if you are deaf or hard of hearing. You can find support for substance abuse and mental health concerns on these hotlines. The health services administration SAMHSA provides support to anyone coping with a drug or alcohol problem. They have many resources for these individuals. There's nothing worse than feeling alone when you're hurting. You may not know where to turn. That's where hotlines can help. They don't cost anything to call. They are free and confidential and provide invaluable support to people. These numbers help people with domestic violence, substance abuse, emotional distress, depression or suicidal thoughts, or helping people with their emotional well-being. It's comforting to know that there are free confidential services out there dedicated to local crisis intervention. If you need confidential emotional support, try using one of these hotlines to help you through a difficult time.
Is the crisis text line free?
The crisis text line is free. Don't worry about the cost when it comes to texting for help. It provides support for abuse and mental health challenges. When you are in a crisis, you may feel paralyzed, and that's understandable. Take one step and text the hotline. You will be surprised at the support that you receive. If you are deaf or hard of hearing, you may want to utilize the text line. Or, sometimes people who don't feel comfortable talking on the phone about their problems can text about then. The crisis text line is anonymous and confidential. Like the national lifeline, it provides help to people, and they don't have to reveal their identity. The crisis text line gives confidential support for so many people each day. It's a beautiful resource you can use, and it has a national network of counselors who are ready to help you. It supports people in distress prevention and crisis. The text line and its national network of counselors are ready to help you. It's crucial to have a resource dedicated to distress prevention and crisis. That's where the text line comes in. Whether you are deaf or hard of hearing or prefer to talk via text, the crisis text line is a fantastic resource if you're suffering and need support. And it provides free confidential advice.
How do I get a hotline phone number?
One of the most reliable ways to get a hotline phone number is to visit a local crisis center. That way, you know that the number is legitimate and has been vetted by the center. You know that the counselors you're speaking to have extensive experience in helping people through crises. They have a lot of verified resources they can give you. You can also find hotlines by searching online. You can look them up, depending on what sort of support you need. Maybe you're struggling with mental health issues. Perhaps you're in an unsafe living situation where there's domestic violence. When you visit a local mental health center, they will have resources to free services to help you. You don't need to explain what's going on with you. You can just ask them for the numbers for mental health concerns, prevention, and crisis resources.
How much is a hotline?
Hotlines are free and provide support to many different individuals depending on their needs. Unlike therapy, which can be an ongoing cost, there are no financial responsibilities involved in calling a hotline. Take advantage of the free crisis counselors who are waiting to help you through a difficult time. It's hard to feel alone and like no one understands your pain. That's what these hotlines are for, and there are individuals who get it. They've spoken with people in similar situations to what you're experiencing. These individuals are not there to judge you. The counselors are empathetic, compassionate, and want to help you get the support you need. They are disability-friendly and have TTY ability for the deaf and hard of hearing. If you need to speak to someone and consider calling a hotline, the cost is an issue. Whether you're in a domestic abuse situation or you are worried about your mental health, there's a free resource for your needs. Some people are afraid to seek help because the cost is an issue. That's why calling a crisis hotline is helpful because money isn't an issue. Don't be afraid to reach out for support when you need it.
---
Previous Article
Finding A Mental Health Counselor To Meet Your Needs
---
Next Article
I Need Teen Counseling Near Me—Where Should I Turn?
---
The information on this page is not intended to be a substitution for diagnosis, treatment, or informed professional advice. You should not take any action or avoid taking any action without consulting with a qualified mental health professional. For more information, please read our
terms of use.