How To Help Your Partner With Anxiety: 8 Ways To Support Your Loved One
By: Stephanie Kirby
Updated January 20, 2021
Medically Reviewed By: Lauren Guilbeault
Anxiety is a difficult mental health challenge to deal with in relationships. If you have a partner with anxiety, it can easily disrupt life for both of you and your relationship. And, while you can't "fix them" or take their anxiety away for them, there are ways that you can support them through difficult times.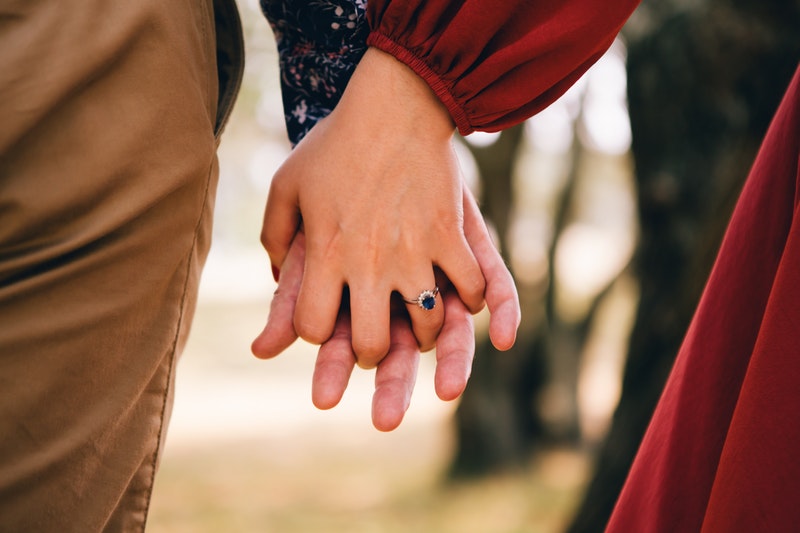 Source: pexels.com
Anxiety can be brought on for any number of reasons. Some people are predisposed to anxiety, such as those that have a family history of it. And, some experience anxiety as a result of an event that they have been through in life. There are several different types of anxiety disorders, and each one brings with it its challenges. That's why it's so important to receive a proper diagnosis so you and your partner can know exactly what you're dealing with.
While some of the symptoms might be different, there are some general ways that you can use to show them support. Your support can make a big difference in them taking steps to get help and overcome their anxiety. It does not need to be something that they struggle with daily for the rest of their lives. And, you can have a healthy relationship despite it.
Resist The Urge To Fix Them
When you love someone, the last thing that you want is to see them hurting. However, it's not your job to fix them. You're not their therapist; you're their partner. Your efforts to try to "fix" or help them can often end up making them feel even worse. Even if you have the best of intentions, they can view your efforts to help as a reminder that they're not OK. Then they have to deal with thinking that they're letting you down as well.
Accept Them The Way They Are
When you let your partner know that you accept them just the way they are, it gives them a more comfortable place. When they don't have to worry about earning your acceptance, it can allow them to focus on what they can do to improve their anxiety. If your partner feels that they have to earn your acceptance, it's likely to cause them even more anxiety.
Don't Belittle Their Fears
Sometimes anxiety can cause our fears to get the better of us. We can end up worried and afraid of things that might not make sense to anyone else. If your partner has a lot of fears, don't try to explain them away. While you may not understand why they have the fears they do, please don't treat them like they shouldn't be afraid. They may realize that it's an unrealistic fear to have, but let them be the ones to say that. Never make fun of them because of it. This is only likely to cause them more difficulty.
Don't Treat Them Like A Child
You can create an odd dynamic within your relationship if you start to treat your partner like a child because of their anxiety. It would be best if you continued to be honest with them about situations. Don't hide things from them just because you don't want to add to their anxiety or cause them to struggle. If they find out that you've been doing this, it can cause them to lose trust in you.
Keep Them In The Know
This piggybacks off #4. If you know that your partner is highly anxious, then see what you can do to anticipate that anxiety and help them out. For example, if they're worried about your safety regularly and you find out that you're going to be working late, send a text or give a quick call to let them know. This way, when you don't show up on time after work, they aren't worried that something horrible has happened.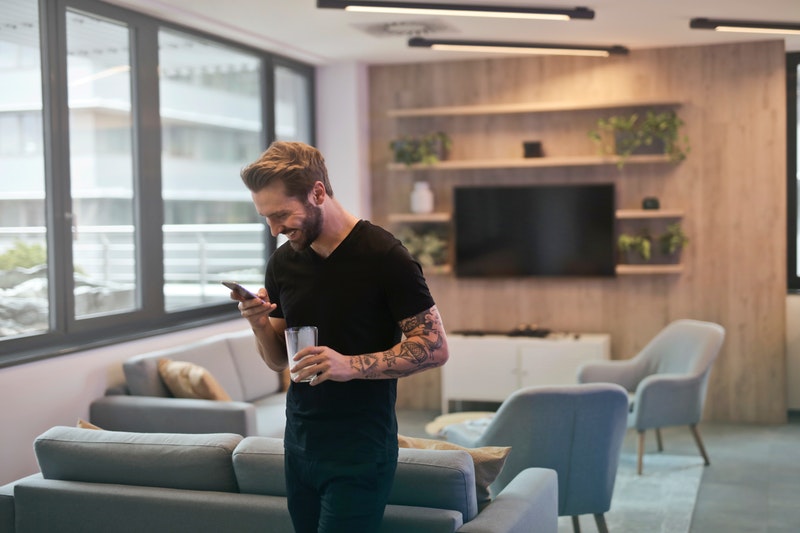 Source: pexels.com
Be A Safe Place For Your Partner
Don't pass judgment on them and love them for who they are. This will allow them to feel safe coming to you and talking about their struggles. You don't want them feeling alone and like they have nowhere to turn. Ensure that you assure them that you are right there for them and you're willing to help in any way you can. Take away the pressure of them thinking they have to have everything figured out for your relationship to continue. It's OK if you don't always know what to say and be there for them.
Remember That It's Not Your Fault
If your partner struggles with anxiety, it's going to impact your life. It's impossible for it not to. But, it would help if you reminded yourself that their anxiety is not your fault. You can try to do things to make it easier on them, but ultimately, it's something that they're going to need to take responsibility for and get help for on their own. You can't do it for them.
If your partner struggles with anger and irritability because of the anxiety, they might blame you for their situation, but you don't have to own it.
Keep Living Your Life
Maybe your partner suffers from social anxiety and has a hard time going out with groups of people, but you were looking forward to going to dinner with a group of friends. You don't have to stop living your life because they aren't comfortable doing the same things that you are. It's OK and healthier for you to continue living your own life. If your partner loves you, they aren't going to want to stop you from doing the things you enjoy. However, it's also important to remember to show your love and support. You can find a balance between living your life and being there for your partner as well.
Do Not Allow Inappropriate Behavior
If anxiety is not treated, it can lead to inappropriate or dangerous behavior in some people. While this isn't something that everyone experiences, it's something that you should be aware of if your significant other struggles with anxiety.
Substance Abuse
There have been links between anxiety and substance or alcohol abuse. However, the exact connection is not always the same. Some people experience anxiety because of their substance abuse, and others begin abusing alcohol or other substances to cover their anxiety symptoms. But, either way, anxiety is not an excuse for drug or alcohol abuse. And, studies have found that alcohol hurts anxiety. So, while they might think they are having a drink to make that social setting easier, it's actually hurting more than it's helping.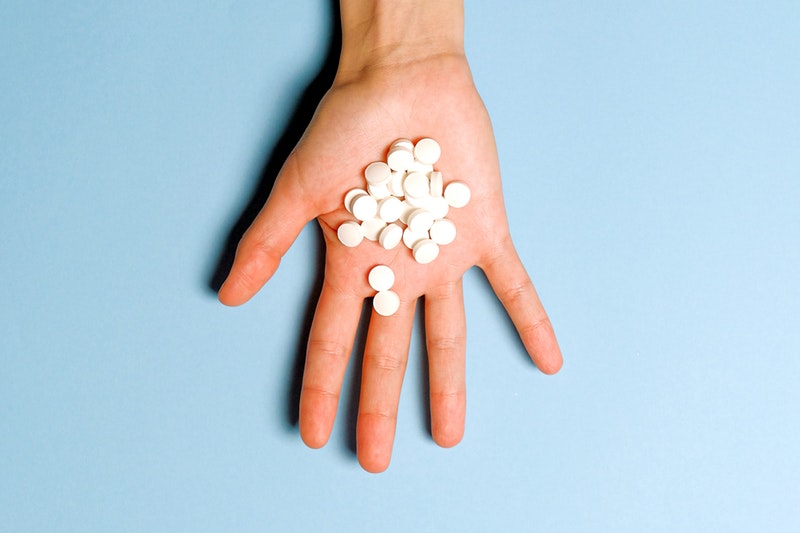 Source: pexels.com
Abuse
Irritability and anger are common symptoms of anxiety, especially in men. When someone is struggling with anxiety throughout the day, it can make them short-tempered and impatient. If they don't know how to deal with their anger properly, they may take it out on you. This is never acceptable or OK.
Do not allow your partner to use their anxiety as an excuse for abusing you physically, verbally, or emotionally. If you're in an abusive relationship, you need to get yourself the help that you need. It's not your job to save your partner, but it is your job to protect yourself. This doesn't mean that you have to end your relationship, but you need to get yourself into a position where you're safe to make this decision.
If your partner is abusive, they're most likely not going to want to admit that it's their fault and something within their control. This could lead them to try to blame you for their anger and outbursts. This isn't OK, either. Anxiety disorders can be complicated and difficult to deal with; however, they are never an excuse for abuse.
Talking To A Therapist
There are several ways that a therapist can help. As mentioned above, you are not your partner's therapist. It's helpful for them to talk to an experienced therapist who can provide the support and guidance they need. Several different forms of therapy are successful in treating those with anxiety. Encouraging your partner to go to sessions can help them make progress in overcoming anxiety.
A therapist can help you, as well. It can be exhausting and confusing when you're in a relationship with someone with an anxiety disorder. Therapy can give you the support that you need, as well. It's easy to get so caught up in trying to help another person that you end up neglecting yourself. Going to therapy will help you learn effective strategies to protect your mental health and have a successful relationship.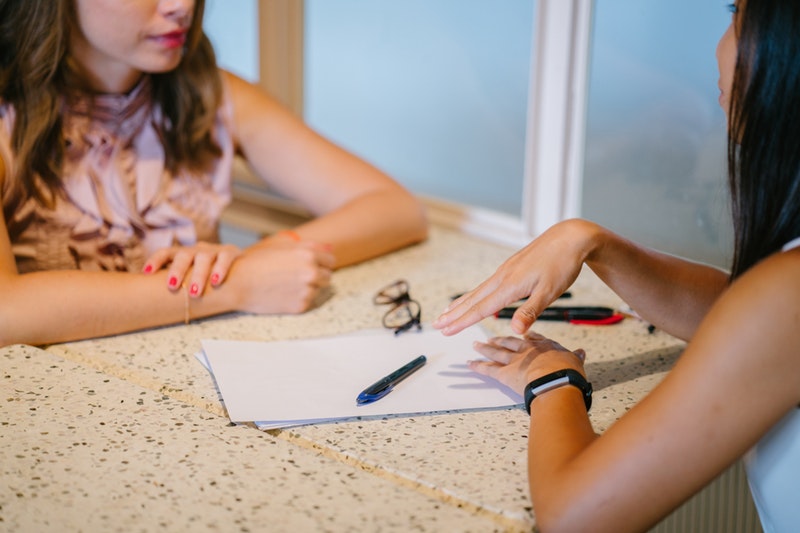 Source: pexels.com
If you're looking for an alternative way to get treatment without having to go into a therapist's office, you can try online therapy. It allows you to have faster access to a therapist that can help you and your partner along the way.
---
Previous Article
How To Stop "Anxiety Thoughts" From Controlling Your Life
---
Next Article
Important Tips For Dating A Girl With Anxiety
---
This website is owned and operated by BetterHelp, who receives all fees associated with the platform.
The information on this page is not intended to be a substitution for diagnosis, treatment, or informed professional advice. You should not take any action or avoid taking any action without consulting with a qualified mental health professional. For more information, please read our
terms of use.