Therapist Vs Psychologist Understanding The Difference
Updated June 15, 2021
Medically Reviewed By: Nicole Gaines, LPC
When it comes to finding professional help, there can be a misconception between therapists and psychologists. How do you know when therapy might be best? What is the difference between those who practice therapy and psychologists who specialize in different areas?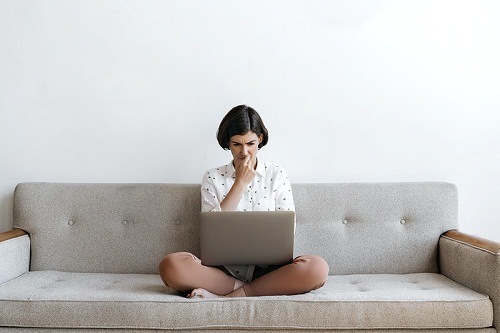 Knowing the difference between, say, a marriage and family therapist and someone practicing behavioral psychology or counseling psychology can make a huge difference. And when it comes to psychology, clinical psychology and behavioral psychology aren't the only types. What about forensic psychology, positive psychology, organizational psychology, counseling psychology, and all of the different kinds?
Before proceeding and finding the right kind of help for your needs, it is essential to understand the differences between a therapist and a psychologist.
What Is A Psychologist?
The first thing is that a psychologist will have an advanced degree in psychology. That advanced degree can be in general psychology, clinical psychology, positive psychology, or any other psychology degree that school psychology offers.
Obtaining a general psychology degree can be a good start towards the path of becoming a clinical psychologist. Similar to clinical psychology and positive psychology, a clinical psychologist works to assist patients by identifying psychological, behavioral, or emotional issues or disorders. A clinical psychologist also helps develop treatment plans and then implement them to help improve the lives of those patients.
Clinical psychology helps to monitor the progress of those patients as well. This helps them in their development and progress through those disorders. Being a psychologist is a social position of sorts. Some psychology degrees can vary based on the school, but grad school psychologists are always valuable to fill.
Psychologists can work at an independent practice, or psychologists, psychiatrists, and other psychiatric specialists work through hospitals. Finding the right one is about the level of comfort that a patient has with that psychologist.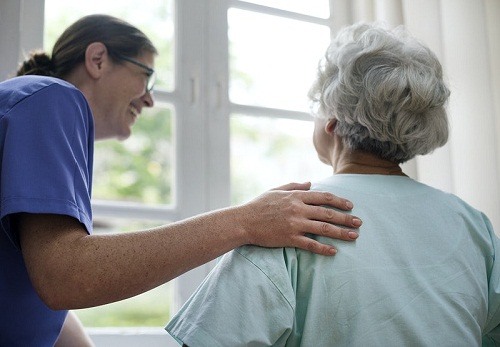 For those with potential psychological disorders, this would be the proper avenue to go down. Psychologists also tend to work hand in hand with psychiatrists, which is a whole different thing that will be explored another time.
What Is A Therapist?
A licensed therapist does much of the same. When we think of the term therapist, it sounds entirely different from, say, school psychologists. Like their psychologist counterparts, therapists are also required to have advanced education. A therapist will often have a Master's degree, Ph.D., or certificates in substance abuse, clinical psychology, family therapy, counseling, or social work.
And while the difference between a therapist and psychologist may not be night and day, there are subtle differences. If you are looking to find a therapist, you are looking for something a little bit broad. Psychology is a little bit more specific. Even though it seems like there isn't a vast difference between therapy and counseling, there are many similarities between the services therapists provide and those of a psychologist.
Much like psychologists, there are many niches of therapy that those seeking therapy should be aware of. There are family therapists (including marriage and family therapy), cognitive therapy, and so on. A therapists' approach to therapy depends on their area of study, and it can sometimes be very specific.
For instance, if you are trying to find a therapist, cognitive therapy can differ from marriage and family therapy. Marriage and family therapists may have more expertise than, say, a family therapist. When trying to find a therapist, it is important to know the differences to find the type of therapist you want.
Another example: let's say you are trying to find a therapist specializing in marriage and family therapy. Will a family therapist include that knowledge of marriage therapy? That's important to know when you are trying to find a therapist.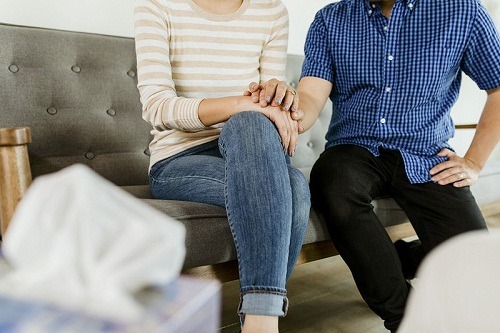 Are There More Apparent Differences?
Perhaps those clarifications have not made it seem like there is much of a difference between therapists and psychologists. Maybe you are trying to find a therapist and accidentally find a psychologist. What are some other differences to be aware of?
First and foremost, the professionals at ReGain can help provide clarification. More in-depth explanations may help provide a little more light on the subject and help you find a therapist or psychologist to meet your needs.
A psychologist is what is known as a social scientist. They are trained to study the mental processes and behavior of human beings. A psychologist can work in a number of different clinical or research settings. There are degrees available at all the normal levels. If psychologists plan to open their own independent practice or offer patient care (counseling, clinical, and school psychologists), they will need advanced degrees and/or licensing.
Another thing to keep in mind is that Ph.D. programs in clinical psychology emphasized research methods and theory. They also prepare students for careers as practitioners or academic work such as teaching.
The Psy.D (Ph.D. in psychology) emphasizes training in counseling and therapy. Psychologists that have either one of these degrees can then practice in therapy, but they cannot become licensed without years of supervised practice first.
So, what does a psychologist do? Well, they will be able to diagnose a mental problem or disorder. From there, they can determine the best possible care for the patient. More often than not, they will work with a psychiatrist. This is a medical doctor who can prescribe medication should it be determined that medication is necessary.
Some psychologists do research, which contributes to the profession for both clinical and academic reasons.
Therapists, meanwhile, are a bit broader in terms of their description. A therapist is often licensed and trained to provide several different treatments and provide rehabilitation for their patients. You can find a therapist in psychoanalytic, social work, marriage counseling, career coaching, and several different specialties.
The ultimate goal is to assist the patients in making decisions and finding clarity in their feelings. This is done to help resolve issues that they may be having in their life. That is why therapists can also provide guidance and support, guiding the patients towards effective decision-making while providing a structure of support.
When it comes to choosing a therapist, there are a few things to keep in mind. Their licensing, education and credentials as a professional should be the essential things to look at. It can be difficult to trust and confide in a stranger; their credentials can help to ease that uncertainty.
What Education Requirements Are There To Become A Therapist Or Psychologist?
This, of course, depends on the area of study. For psychologists, it requires 5-6 years of school. They have to graduate with a Ph.D., complete one year of post-doctoral work, and also have clinical rotations even while in school.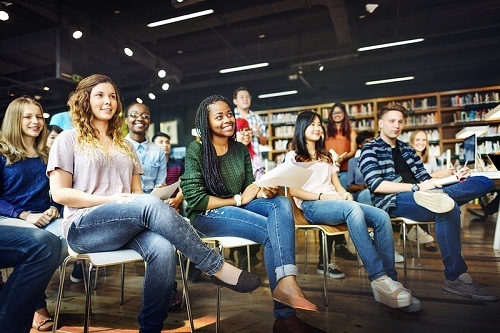 Regulations for a psychology degree vary based on the state but generally require at least a year of supervised practice before becoming licensed fully. Psychologists work in roles that are similar to counselors in school. They perform testing, research, teaching, or provide therapy.
For marriage and family therapists actually have quite a similar schooling to licensed psychologists. The only difference is that their area of study focuses on family and marriage therapy. The programs are similar in length. It tends to take at least 2-3 years after schooling has been completed for a marriage and family therapist to become a fully licensed practitioner.
A counselor is another type of therapist. The difference here is that licensed professional counselors go to school with an exclusive focus on being a therapist and practice the theory, or mix thereof, they believe will help their patients the most. There are, of course, programs with different focuses, but there is a board that oversees the certification programs. This board also mandates the amount of class focus, hours, and experience that a course receives and audits the programs every once to guarantee quality.
Once a counselor gets through their Master's level classes (which takes 2-3 years), it takes another 2-4 years for them to finish their strictly supervised clinical hours before they can become fully licensed.
Counselors also have a huge range of specializations. Some can become teachers with a Ph.D.; others perform testing and researching similar to psychologists. More often than not, they work in private practices but are also common in agencies, schools, and hospitals.
Depending on your area of need, there can be distinct advantages to going with a therapist or a psychologist. But it is also important to know just how similar they are in nature and their area of study.
In any event, both are in practice intending to help improve your life, understand your thoughts and feelings better, and address them in a much healthier manner than without professional help.
---
Previous Article
Family Therapy Online: Is It Right For You And Your Loved Ones?
---
Next Article
Therapist Vs. Psychologist: Which One Is Right For You?
---
This website is owned and operated by BetterHelp, who receives all fees associated with the platform.
The information on this page is not intended to be a substitution for diagnosis, treatment, or informed professional advice. You should not take any action or avoid taking any action without consulting with a qualified mental health professional. For more information, please read our
terms of use.