Living In Joy: Bible Verses About Happiness
Updated July 07, 2020
Medically Reviewed By: Robin Brock
For millennia people have looked to the Bible for support, inspiration, and guidance. Bible verses guided the daily lives of America's founding fathers, who turned to the book for wisdom. Their political speeches were full of biblical stories and examples that they used to buttress their political beliefs. The beginning of the Declaration of Independence makes a thought-provoking statement: "We hold these truths to be self-evident, that all men are created equal, that they are endowed by their Creator with certain unalienable Rights, that among these are Life, Liberty and the pursuit of Happiness."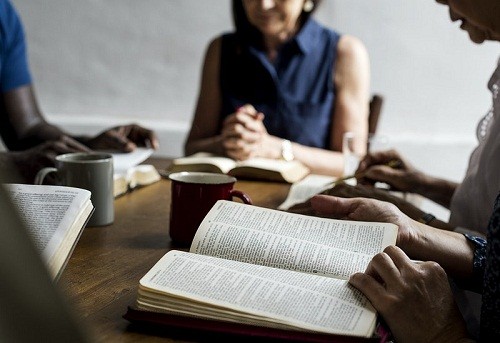 Bible Verses About Rejoicing
Rejoice always, pray continually, give thanks in all circumstances; for this is God's will for you in Christ Jesus.
1 Thessalonians 5:16-18
The Lord your God is with you, the Mighty Warrior who saves. He will take great delight in you; in his love he will no longer rebuke you, but will rejoice over you with singing.
Zephaniah 3:17
Rejoice in the Lord always. I will say it again: Rejoice!
Philippians 4:4
The Lord has done it this very day; let us rejoice today and be glad.
Psalm 118:24
Though the fig tree does not bud and there are no grapes on the vines, though the olive crop fails and the fields produce no food, though there are no sheep in the pen and no cattle in the stalls, yet I will rejoice in the Lord, I will be joyful in God my Savior.
Habakkuk 3:17-18
I delight greatly in the Lord; my soul rejoices in my God. For he has clothed me with garments of salvation and arrayed me in a robe of his righteousness, as a bridegroom adorns his head like a priest, and as a bride adorns herself with her jewels.
Isaiah 61:10
Rejoice with those who rejoice; mourn with those who mourn.
Romans 12:15
I rejoice in following your statutes as one rejoices in great riches.
Psalm 119:14
Bible Verses About Joy, Cheerfulness And Contentment
Be joyful in hope, patient in affliction, faithful in prayer.
Romans 12:12
When anxiety was great within me, your consolation brought me joy.
Psalm 94:19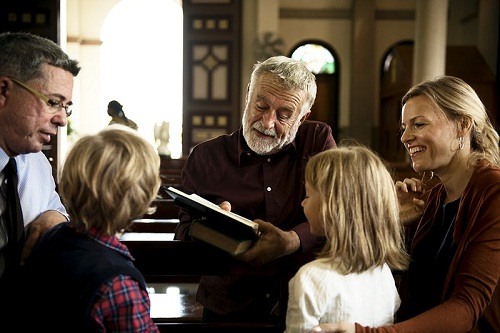 You make known to me the path of life; you will fill me with joy in your presence, with eternal pleasures at your right hand.
Psalm 16:11
Though you have not seen him, you love him; and even though you do not see him now, you believe in him and are filled with inexpressible and glorious joy, for you are receiving the end result of your faith, the salvation of your souls.
1 Peter 1:8-9
Until now you have not asked for anything in my name. Ask and you will receive, and your joy will be complete.
John 16:24
Each of you should give what you have decided in your heart to give, not reluctantly or under compulsion, for God loves a cheerful giver.
2 Corinthians 9:7
A person finds joy in giving an apt reply—and how good is a timely word!
Proverbs 15:23
But the fruit of the Spirit is love, joy, peace, forbearance, kindness, goodness, faithfulness, gentleness and self-control. Against such things there is no law.
Galatians 5:22-23
Your statutes are my heritage forever; they are the joy of my heart.
Psalm 119:111
The father of a righteous child has great joy; a man who fathers a wise son rejoices in him.
Proverbs 23:24
What If I'm Still Not Happy?
If you're still struggling with unhappiness, you are not alone. Many people read through scripture and still don't experience continual joy. That is normal. Feeling unhappy doesn't mean you are doing something wrong. The book of Proverbs even says, "heartache crushes the spirit." So, we need to remember that joy and happiness differ, and that events in our lives can keep us from joy.
There are other approaches to increasing life's happiness levels. Here are some possibilities to consider:
Practicing Self-Care
For your overall happiness, practicing self-care is vital. When don't care for yourself properly, you will find that happiness and joy can be elusive. Take care to get enough sleep nightly, eat wholesome foods, and exercise. Exercising releases those "feel good" endorphins in the brain that help to give your mood a boost. So, if you want more joy in your life, get those sneakers on, and take a walk in the park.
Meditation
An anxious mind is quieted by meditation. If your life is full of overwhelm and worry, try a meditation app like Calm or HeadSpace. These can increase your peace and give you hope. Bible verses are still recommended as a meditation tool for those who suffer from anxiety. Find several scriptures that you relate to and meditate on them daily.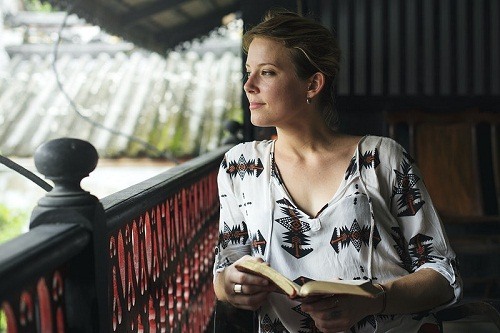 Alternative Treatments
From pet therapy to art therapy or even tai chi, alternative treatments encompass a wide range of activities. Try one or more to discover what elevates your mood and then practice it regularly.
How ReGain's Online Therapy Can Help You Find Joy
Reading the scriptures, praying, and following the guidance that the Bible offers can be one strategy toward obtaining lasting happiness. But if your mind still struggles with anxiety or pain, talking with a licensed therapist can help to bring you relief. You could choose to see a therapist face-to-face or opt for online therapy. ReGain has licensed medical professionals who stand ready to help you right away. Simply log into its online counseling portal. ReGain works with your schedule. You can choose to chat discreetly via text or, if you prefer, on a video chat or over the phone. You should definitely feel comfortable with whichever method you choose. Our friendly and knowledgeable staff of licensed professionals is here to serve you at any time.
---
Previous Article
I Don't Know Who I Am Anymore
---
Next Article
Moral Principles: Different Answers To "What's Good?"
---
The information on this page is not intended to be a substitution for diagnosis, treatment, or informed professional advice. You should not take any action or avoid taking any action without consulting with a qualified mental health professional. For more information, please read our
terms of use.