Finding An Online Chat Alternative Built For Your Needs
Updated May 11, 2021
Medically Reviewed By: Whitney White, MS. CMHC, NCC., LPC
Have you been scouring the internet for an online chat alternative that's right for you but keeps coming up short? Over the years, online chat has become a popular way to connect with people worldwide and make new friends. Finding the right online chat has a lot to do with your needs and the reason why you're looking to chat with someone online in the first place. If you settle on the first chat room you find, you might find yourself frustrated and unhappy with the people you meet.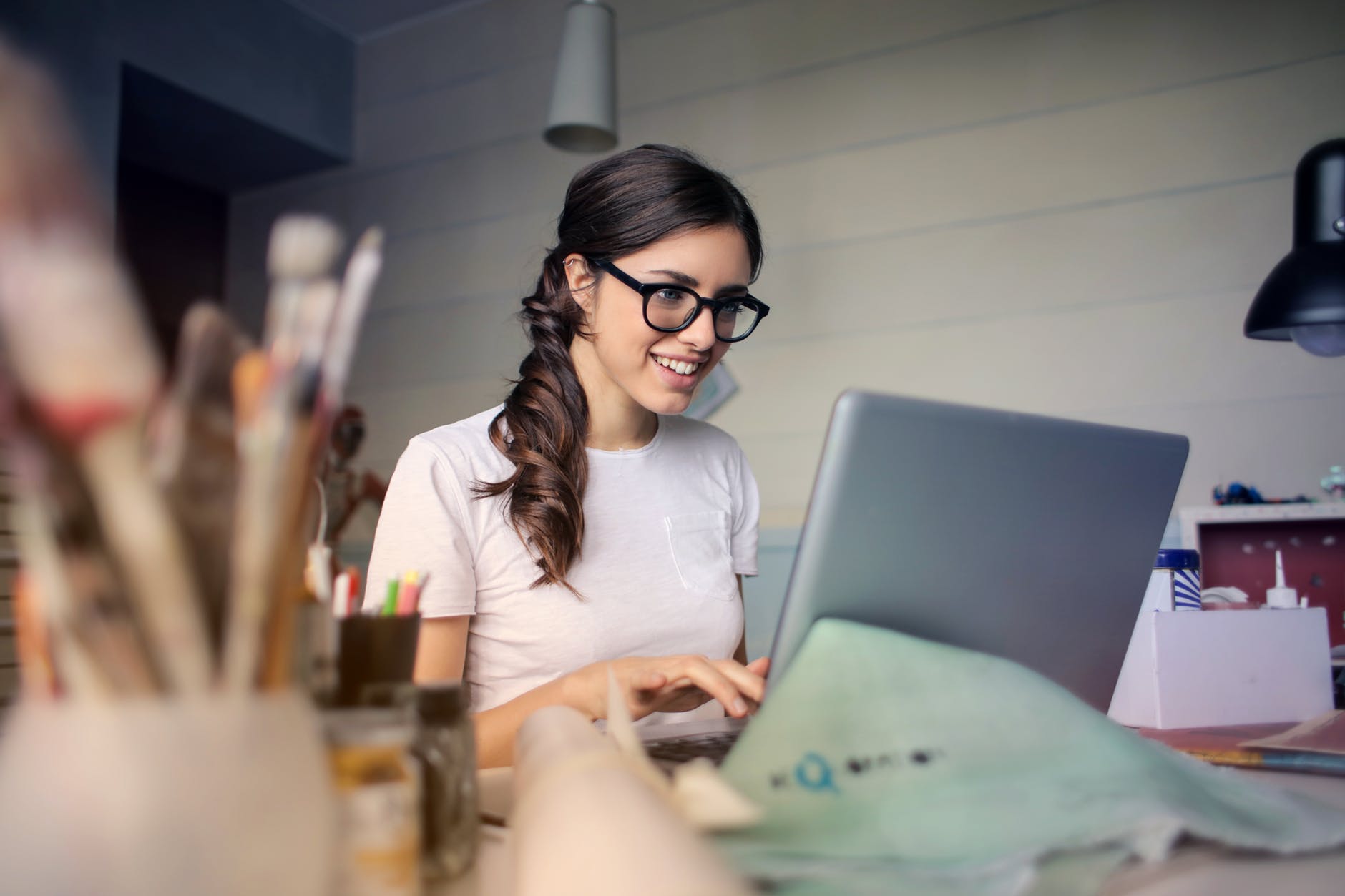 Source: pexels.com
There are many ways to chat with people online these days, compared to just a few decades ago. Email, forums, instant messaging services, and social networks are a few methods that come to mind. Chat rooms are another popular option that allows you to exchange messages with people anonymously instantly. If you aren't used to using these kinds of sites and services, the number of online chat options out there can make the process of choosing one seem overwhelming.
If you've tried out a few online chatting options and can't seem to find what you're looking for, that's okay. The right alternative is out there; you need to know how/where to look. If you keep on trying random chat rooms and aren't satisfied, it could be a sign that you aren't looking in the right places. Does this sound right? If it does, it's time for you to re-group and change your strategy. Here are three simple steps that you can follow to find the perfect online chat alternative to suit your needs:
Figure Out Your 'Why'
There's nothing wrong with wanting to meet new people and seek connection with others, and the internet gives us a convenient way to do this. Ask yourself why you want to chat with people online specifically. The reason could be something simple, like boredom, or something more complex, like you have social anxiety and prefer making friends on the internet over in-person. It could also be that your busy schedule with work and family makes it hard to get out and meet new people in your area.
According to a survey conducted by Whitty, M.T. (2002), "[P]eople who spend more time in chat rooms were more likely to be open about themselves, receive emotional support, and give emotional support. Women were more likely than men to give emotional support. Men were more likely than women to lie and were more likely to lie about their socioeconomic status. In contrast, women were more likely to lie for safety reasons." Studies like this can help you decide if regular chat rooms are right for you.
To confide in, or want people to talk to and pass the time? Are you lonely and want to flirt or find someone to start a relationship with? Your answer to these types of questions will also help. What are your goals when it comes to online chat? Are you looking for emotional support and someone you find what you're looking for? If you're seeking a chat 'alternative,' chances are you may have already tried popular options like Omegle and Chatroulette but found that they weren't the right fit.
2. Decide On Your Criteria
One way to find a chat alternative that suits your needs is by developing a list of criteria that a chat room, service, or alternative must meet for you to consider using it. These could be things that you want, like a chat room where you can talk to people in your area, a chat room that's age-specific, a monitored chat room, or a free or paid service. Deciding what you're looking for and even making a list will help you quickly rule out options that don't suit your needs, so you don't waste time.
Similarly, you can do this with things that you don't want in a chat alternative. For instance, you may not want to have to register or give away any personal information. Other deal breakers might be chat rooms that promote sexually explicit chat and hookup culture because that's not the type of online relationship you're looking for. Knowing what you don't want is another way that you can speed up the process of finding the right online chat alternative for you.
A study of teen chat rooms by Subrahmanyam, K., Smahel, D., & Greenfield, P. (2006) found that "Participants who self-identified as female produced more implicit sexual communication, participants who self-identified as male produced more explicit sexual communication. The protected environment of the monitored chat (hosts who enforce basic behavioral rules) contained an environment with less explicit sexuality and fewer obscenities than the freer environment of unmonitored chat."
At first glance, it may seem like all chat rooms are the same, but this shows that small differences like whether a chat room is monitored can make a big difference in the users and types of conversations you see online. So, if a non-sexual environment with less obscenity is important to you, a type of monitored chat is the way to go.
Once you know why you want to find a chat alternative and what you are or are not looking for, it should be easier to narrow down your options from the many out there.
3. Choose A Chat Alternative
Many online chat rooms connect you with a random variety of people, so you never know what to expect. Different 'rooms' may try separating users by age and interests, but they can still be hit or miss. You may find many people using sexual or explicit language or meet many people you don't connect with. If you're looking for something deeper than random entertainment and talking to strangers, here are a few alternatives to online chat rooms you may want to consider: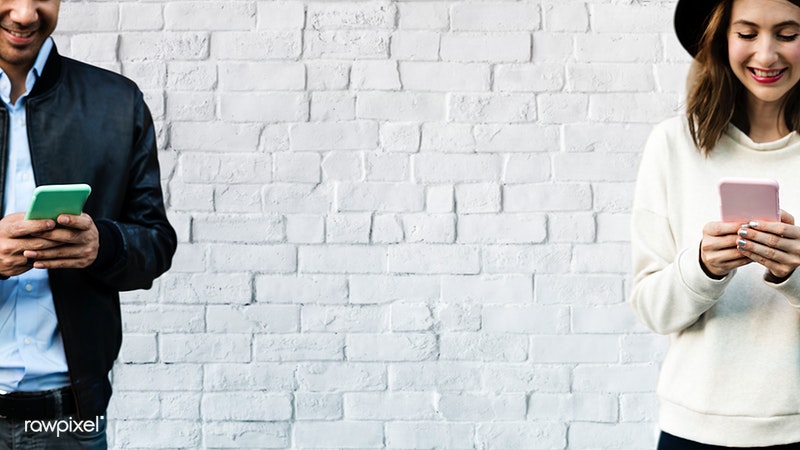 Source: rawpixel.com
Groups and Forums
Groups and forums can help you connect with like-minded people and are a little more selective than most chat room services. Some have moderators that help ensure proper conduct amongst users and keep out trolls and other people looking to mess with the group's vibe. You can find groups and forums for any purpose, including support groups, groups based on specific hobbies or interests, religious groups, etc. You can find groups hosted on Google, Facebook, and other websites.
Online Counselling
If you're looking for emotional support online, it's not impossible to find, but it can be not easy. It can be hard to know if someone you meet has the right intentions or can be trusted. That's where online counseling can come in handy, especially if in-person counseling is not for you. Services like Regain offer affordable relationship counseling for couples and individuals. These services are confidential, helpful and connect you with a trustworthy professional who is qualified to help. If you want scientifically backed advice, support, and help with life's challenges or mental health struggles, counseling is the way to go.
Online Dating Services
Source: rawpixel.com
If you're looking for a relationship, an online dating service can help you find a match better than an online chat room. Although these services aren't perfect, and you may still meet some people who aren't your cup of tea, there are benefits to going with a dating service. A few reasons include the fact that more real people are looking for the same thing (a relationship). Dating services can be more efficient because they connect you to people with the same values and interests.
Conclusion
Whether you're a teen or an adult, hopping on an online chat room can be fun sometimes. These are places where you can talk to people of all ages worldwide and be entertaining because you never really know what to expect. Of course, depending on your values and why you want to chat with people online, you may find basic popular chat rooms are not suited to your tastes. For many people, generic chat rooms can be a waste of time.
This doesn't mean that the internet isn't a great tool for finding and meeting new people with who you can connect on a deep, meaningful level. The trick is knowing why you want to chat with people online, what you want (and don't want) to get out of your online chat interactions, and where you can go to find what you're looking for. Alternatives like groups, forums, online counseling, and online dating services can be a good place to start.
If you want to stick to chat rooms because they allow instantaneous messaging, keep in mind that different features like moderated chat can create a better experience. You can also find chat rooms that attempt to sort people by things like age and interest. When talking to anyone online in a chat room, be careful to protect your personal information for your safety. You can meet great friends online through chat rooms, but you can also fall prey to predators if you aren't careful.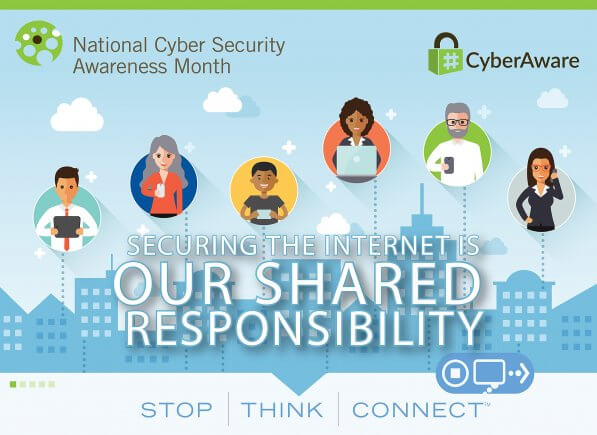 Source: army.mil
---
Previous Article
The Benefits And Cautions Of Anonymous Chat
---
Next Article
Could A Depression Chat Room Be Right For You?
---
This website is owned and operated by BetterHelp, who receives all fees associated with the platform.
The information on this page is not intended to be a substitution for diagnosis, treatment, or informed professional advice. You should not take any action or avoid taking any action without consulting with a qualified mental health professional. For more information, please read our
terms of use.