How To Get the Most Out Of Online Therapy - Find Your Therapist Today
Updated June 11, 2020
Reviewer Nicole Gaines, LPC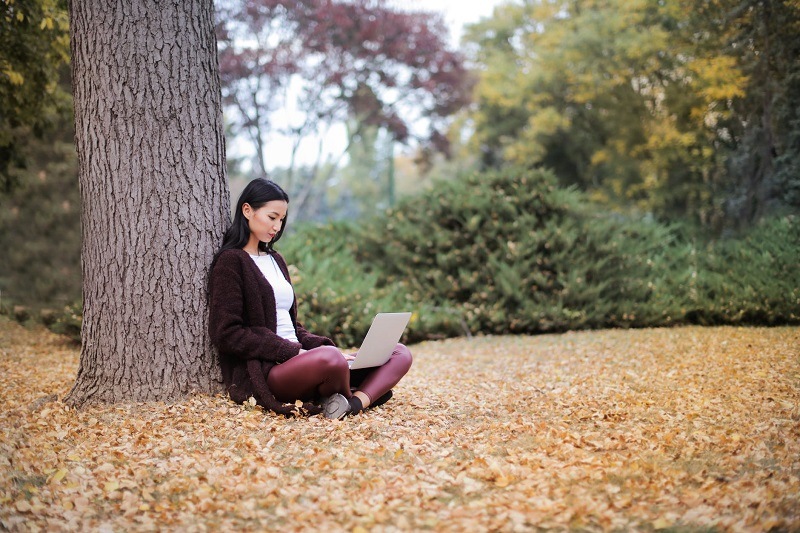 Source: pexels.com
Online Therapy
Millions of people turn to therapy online to help them through tough times in life. Whether that be art therapy, cognitive behavioral therapy, family therapy, or any of the other varieties of therapy, it can be an invaluable tool when life gets hard.
An increasing number of people are seeing a counselor with online therapy. Online counseling is an online way to access professional therapists and has numerous advantages over in-person therapy, including lower cost and the convenience of completing your therapy from your own home. However, just because someone chooses to undergo therapy does not automatically mean that therapy online will work for them. If you decide to seek help via online therapy, here are some ways to ensure that you get the most out of your experience.
Online Therapy Plan
It is important that you go into a therapy session with an online therapist with a clear idea of what you would like to accomplish. If you keep a journal, try to write about any challenges you are facing that you would like to discuss with your online therapist.
If you do not have a journal, a simple list will do the trick. In the week leading up to your first therapy appointment, anytime something makes you feel a negative emotion, write it down. One of the advantages of online therapy over traditional therapy is that you can have these materials right in front of you as you work with the counselor. Going into the session with a clear idea of the things you want to work on means you and your therapist can focus on the important things, and not waste any time simply trying to get to decide which areas of your life you want to discuss.
Set Goals with Your Therapist
This is an elaboration of the first point. Beyond simply planning what you want to discuss with your counselor, think about how you want to feel following a therapy session and moving forward in the future. Knowing what you want to accomplish, and communicating these things with your therapist, will make your sessions much more worthwhile for all parties involved. Having an idea of your goals for therapy online ensures that the time you spend chatting with your online therapist will not be wasted. Plus, doing so before starting counseling can help you find the therapist that is the right fit for you.
Here are some tips in setting goals with your online therapist:
Be realistic with your therapist
Get specific with what you are looking to accomplish with your online therapist
Make sure your goals are about you
Create an action plan to reach your goals with your online therapist
Outline the steps needed to achieve these goals, be as specific as you need
Making sure you are setting new goals with your therapist after completing each set goal
Therapy Online: Don't Settle With Your Therapist
Another advantage of online therapy is the amount of choice you have as a patient. When working with a traditional in-person counselor, your choice is restricted by who is practicing in your area, who takes your insurance, and other factors. But when you are working with a counselor online, your amount of choice is multiplied.
Source: pxhere.com
The best online therapy services will have a wide variety of therapists who you can choose to work with, with a variety of specialties, backgrounds, and genders. Some services, like Regain, match you with a licensed counselor based on your wants and needs for therapy. Still, if you feel the match is not a good fit, you always have the freedom to switch to a different counselor who you feel is better suited for you. When it comes to finding the right counselor, it is okay to be picky. Do not settle for a counselor that you feel cannot help you accomplish your goals.
Online Therapy: Schedule Sessions Online
Some online therapy services will have you schedule a 30 minute or hour-long session with your therapist as you would for an in-person session. Others are 24-hour services, in which you have an ongoing dialogue with your therapist and can update them on how you are feeling at any time of the day. Often, online therapy will be a mix of both formats. You will schedule certain times to have a long talk with your counselor but can also contact them at any time if something comes up.
Regardless of which form of online therapy you choose, it is important to prioritize time to work with your online therapist. Once you decide to work with an online counselor, figure out when in your day or week you can carve out some time to dedicate to your online therapy. You may decide a certain day of the week is when you want to do one, long update, or you may want to write a shorter message to your therapist every evening.
Whatever you choose, make the time you chat with your therapist your "me" time. If you live with other people, ask them not to bother you while you plan to chat with your counselor. This way, you can fully focus on your conversation, and make sure you can communicate everything that is on your mind with online therapy.
Of course, if you choose a 24-hour therapy service, you can always send a quick message to your online therapist if there is something you feel you need to tell them immediately. But, it is also important to set aside some scheduled time to talk to them to get the most out of your therapy experience.
Be Realistic with Your Therapist and Constraints
When setting goals or scheduling time for your online therapy, be realistic about any time constraints you may be facing. While online therapy is far less time consuming than traditional, in-person therapy, it is still important to commit yourself that you will dedicate the necessary time and energy towards your therapeutic efforts.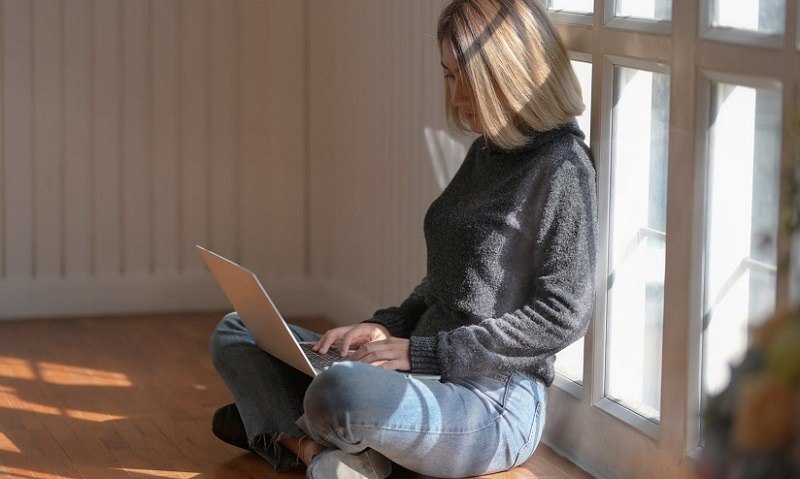 Source: pexels.com
Most people are very busy, and that is okay. If you only have thirty extra minutes in your week that you can devote to therapy, that is perfectly fine, but you need to keep that in mind when setting goals for yourself and your therapy. If you have major goals you want to accomplish, be realistic and realize that it may take a long time to get there if you are only doing a little bit of work a week. Remember that little things eventually add up to big things, and something is always better than nothing. But, be realistic about your time, and do not get discouraged if you feel that things are not moving along as quickly as you would like.
Be Honest with Your Therapist
Another way you can think about being realistic is that you need to be honest with yourself about the time you can commit to therapy and what you can expect to accomplish in that amount of time. But, honesty is not only important when it comes to your goals.
When making your initial plan about what you want to work on with your counselor, it is extremely important, to be honest about any struggles you are facing. Therapists are trained professionals and will never judge you for anything you tell them. Rather, it is crucial to be honest if you want to get the best possible outcomes from your therapy.
You should never feel embarrassed or ashamed about anything you need help with; therapists chose their career path because they want to help people overcome challenges. If you keep things concealed, you will not get the maximum benefit out of your time and financial investment that you make in therapy.
Take Guidance from Your Online Therapist
Your therapist cannot force you to do anything. All they can do is offer their opinion on your situation and give you suggestions on how you can work on things to feel better. Other than that, the power is in your hands. That being said, it is important to take the guidance of your counselor if you want to get anything out of your sessions. Some people feel better simply having someone to whom they can unload all of their worries, and for them, no outside work will be necessary. But, most people seek more from their online therapy experiences.
There is a saying with fitness that exercise "won't work unless you do." The same can be said about online therapy. If your therapists instruct you to do something or give you "homework," such as writing in a journal, it is because those activities are crucial to your treatment and will have a positive impact on your life. If you are unable to do everything your therapist asks you due to time constraints, that is okay, but be sure to let them know so they can create a new plan for you. Doing at least some of the work that your counselor gives you is key to getting the most out of the experience.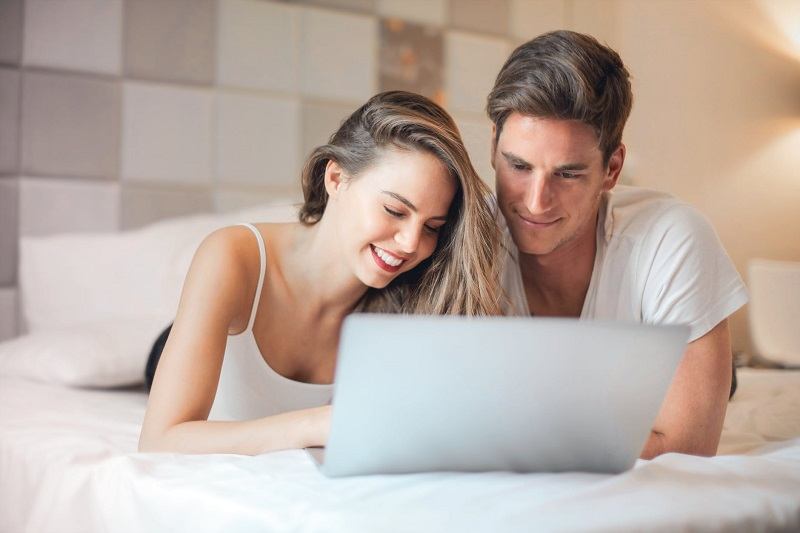 Source: pexels.com
Talk to Your Partner About Online Therapy
If you seek online counseling for personal problems and would like to keep those things private, do not feel pressured to share with anyone else. But, if your reasons for seeking therapy have to do with your relationship, it can be very beneficial to discuss this with your partner. If you feel you need to seek help from a therapist to work on your relationship, it is important that your partner knows this so that they can also work towards improving the relationship.
In some cases, you may even choose to ask your partner to participate in online therapy with you as a couple. This way, the dialogue with the counselor becomes three-way. Couples therapy can be a very positive addition to a relationship and teach partners things about each other that they continue to benefit from long after they cease to work with a therapist regularly.
Be Compassionate During Therapy
Often during online therapy, people uncover things about themselves that they had been trying to push away for a while. Or, talking to a therapist may simply lead you to realize things about yourself that you never realized before.
Learning these things are extremely beneficial in the long run, but it is not always pleasant in the present moment. Therapy may force you to face things about yourself that you do not like. If this situation occurs, remember to be kind to yourself. Do not get angry with yourself or beat yourself up if you realize some negative traits in yourself. Remember to be compassionate and that you are doing online therapy to improve yourself. It is natural to feel upset upon learning certain things about yourself, but try to keep in mind that online therapy is a learning experience, and by learning these things you can improve yourself and feel happier in the long run.
Therapy Is Personal
Therapy is a personal experience, and not everyone will go into it seeking the same things. But, keeping these nine things in mind can ensure that you will get the most out of online therapy, regardless of what your specific goals are.
If you're still wondering if therapy is right for you, and how much therapy costs, please contact us at contact@regain.us. Regain specializes in online therapy to help address all types of mental health concerns. If you're interested in individual therapy, please reach out to contact@betterhelp.com. For more information about BetterHelp as a company, please find us on Pinterest, Linkedin, Twitter, Instagram, Google+, Facebook & Tumblr.
If you need a crisis hotline or want to learn more about therapy, please see below:
RAINN (Rape, Abuse, and Incest National Network) - 1-800-656-4673
The National Suicide Prevention Lifeline - 1-800-273-8255
National Domestic Violence Hotline - 1-800-799-7233
NAMI Helpline (National Alliance on Mental Illness) - 1-800-950-6264
For more information on mental health, please see:
- SAMHSA (Substance Abuse and Mental Health Services Administration)
SAMHSA Facebook, SAMHSA Twitter
MHA Twitter, MHA Facebook, MHA Instagram, MHA Pinterest
WebMD Facebook, WebMD Twitter, WebMD Pinterest
- NIMH (National Institute of Mental Health)
NIMH Facebook, NIMH Twitter, NIMH YouTube
- APA (American Psychiatric Association)
APA Twitter, APA Facebook, APA LinkedIN, APA Instagram
Frequently Asked Questions (FAQs)
Is online therapy as effective?
If you are looking for the best online therapy, chances are that you've wondered whether or not online therapy programs provide as much effectiveness as in-person therapy. It may surprise you to find that online therapy programs have been around for decades, and are considered to be just as effective as traditional therapy. The exception to this may be for people who suffer from seasonal affective disorder (SAD), and may need light therapy from a traditional therapist to treat their symptoms.
When it comes to finding mental health treatment, what matters is that you are comfortable enough to communicate with a therapist. Some people are simply more comfortable with therapy programs that offers online therapy. An online platform gives people the option to get help without having to leave their home, and can help people who have found that traditional therapy isn't a good match for them. The best therapist is the one you are able to talk to, even if it happens via an online chat session with a therapist.
Online therapy programs offer the same array of specialities that traditional therapy does, which can include cognitive behavioral therapy or behavioral therapy, along with talk therapy and other options. The best therapist for you depends on your needs. You can search for family therapists clinical social workers, which can help you find family therapists licensed clinical social workers to help address family mental health issues. Marriage and family therapists help families that are also experiencing issues between the parents that may not be appropriate to discuss in front of their children. Online marriage counseling is another option for couples that don't have children, or whose children are thriving and aren't involved in the family discord. Anytime children are involved in the discord, however, it is important to seek family therapists clinical social workers so that the entire family can benefit from the counseling sessions.
What is the best online therapy?
Many different online articles may tout their top picks for online therapy programs, but the best online therapy is the one that works for you. To find a good match, search for a platform that offers therapists licensed clinical social workers, psychologists, or counselors. Therapy programs that have therapists clinical social workers and other professionals in the mental health field are going to have the best products and services for most people. You can also search for online therapy review sites to get an array of opinions on each site's program.
There are a few big benefits of using an online platform. You can opt to use messaging therapy or livetalk therapy, depending on how you prefer to communicate. Messaging therapy can happen via an app, text messaging, or email, and is a great option for people who have a hard time verbalizing their thoughts or feelings. Most programs offer unlimited messaging therapy as a part of their program, so you can use it as much as you need. Online therapy also has the advantage of making it easy to change therapists if your current therapist isn't available when you are, or if the therapist isn't a good match for your needs, be it because they're an older therapist or a different gender than you.
Is online therapy cheaper?
When it comes to finding the best online therapist for you, oftentimes cost is a factor in making your decision. With in-person counseling sessions costing upwards of $250 per session in areas with high costs of living, traditional therapy programs are often out of reach for many people financially. In comparison, online therapy programs typically cost less than $100 per week, with some costing under $50 per week. Even the best online therapy options are still very affordable for nearly every budget, and they still employ licensed therapists.
Is there any free online therapy?
Finding a site that offers online therapy for free can be a challenging process, as many free options don't employ licensed therapists. Instead, they rely on volunteers or counselors, who may not have the tools or training necessary to help you work through your issues. Therapists clinical social workers and the like all go through years of schooling, and often have licenses, that make them experts at being able to provide therapy to help people work through mental health problems.
Is BetterHelp vs TalkSpace better?
Both of these therapy programs provide online therapy options for users, but there are some differences. BetterHelp plans include live unlimited messaging therapy and phone sessions, whereas TalkSpace only includes live options for premium plan subscribers.
Which is better Talkspace or BetterHelp?
Once again, these two therapy programs provide similar therapy options. Which is the best online therapy option for you depends on your needs. If you prefer phone sessions or live messaging, BetterHelp is the best option. If you want a cheaper program that offers online therapy, TalkSpace is less expensive if you get a basic plan.
Is 7 cups therapy free?
7 Cups does offer some services for free, that allow you to talk to a "trained listener" instead of paying to talk to a licensed therapist. However, these listeners are not able to do anything more than be an open ear for you to vent your problems to. Therapists offer actual help to those in need of mental health services, because they are trained professionals. Therapists can access years of experience in order to provide their services, helping you to find lasting positive change with your mental health issues.
What is the cheapest online therapy?
When people conduct their own therapy review to find the best online therapy option, they often pay a lot of attention to the cost of each service. TalkSpace rates are as low as $45 per month, whereas BetterHelp starts at $60 to $80 per week, billed monthly.
Is 7 cups safe?
Like most online therapy options, 7 Cups is considered a completely safe option for people who are in need of mental health services. As will all free options, remember that you are very unlikely to be speaking to a licensed mental health professional. For all of these services, make sure to look at who exactly they are employing, and what kind of certifications they may have.
Is 7 cups of tea free?
7 Cups does have a free option for people to speak with a "trained listener." If you need or would like to speak with a trained mental health professional, you will have to pay for their upgraded service, which costs $150 per month.
Are there any free therapists?
There may be therapists in your state that offer free therapy through certain institutions, like your local health department or community outreach programs. In addition, some colleges that have therapy programs offer free or discounted sessions with students who are close to graduation and need practical experience to be able to attain licensing. Check with local colleges in your area to see what they may offer.
Does 7 cups cost money?
As with many online therapy programs, to be able to speak with a licensed therapist on 7 Cups you must pay for a monthly membership. In comparison to other programs like ReGain, 7 Cups is more expensive at $150 per month. This may make their services unaffordable for many who are seeking help through online therapy. Regain has programs available starting at just $40 per week, which makes it less expensive than many other onlin
---
Previous Article
What Are The Benefits Of Psychodynamic Therapy?
---
Next Article
Getting Through Couples Therapy Online: Why It Works
---
The information on this page is not intended to be a substitution for diagnosis, treatment, or informed professional advice. You should not take any action or avoid taking any action without consulting with a qualified mental health professional. For more information, please read our
terms of use.