Jessica E. Bennett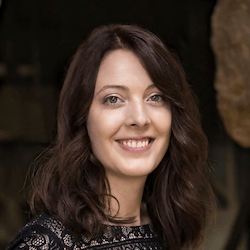 Professional Experience
Jessica E. Bennett is a freelance copywriter and bestselling author of Connect with Animals: Stop the Fur from Flying and Have a Rewarding Relationship. She specializes in content writing focused on health, life purpose and positive pet training.
She has contributed to Instagram copy for @Tkkader, a Kickstarter campaign for a Joan of Arc comic book, and blog posts for Online Profile Pros and now, articles for Regain.
Educational Background
Jessica has a Bachelor's Degree in English and a Minor in Business from Colorado State University. She was on the Dean's List for her excellent academic performance multiple times. She also completed Marie Forleo's Business and Copywriting programs. She is SEO certified from eMarketing Institute.
She is a lifelong learner and strives to learn something new everyday.
"My Philosophy on Mental Health and Wellness"
A month before my wedding, I didn't feel like myself. I knew something was wrong. It wasn't like me to feel so tired and emotionally numb before such an exciting event. It led to therapy sessions, prioritizing my health and being diagnosed with Celiac disease. That experience taught me that the first step to getting better is awareness. We sometimes get so caught up in the day to day grind that we forget to check in with ourselves.
It also taught me that everything is connected. Mental health is related to our overall health, so it's important to take care of yourself in every way that you can. Exercise, eat well, volunteer, express gratitude, do something creative and spend time with people you care about as often as you can. It will nurture your soul.
Website & Social Media
@connectwithanimals on Instagram
Farmhouse Project on YouTube
The information on this page is not intended to be a substitution for diagnosis, treatment, or informed professional advice. You should not take any action or avoid taking any action without consulting with a qualified mental health professional. For more information, please read our
terms of use.