Jennifer Conerly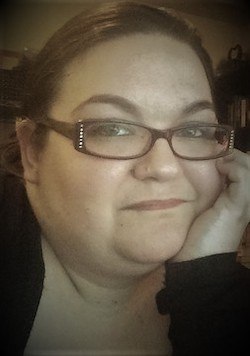 Professional Experience
Jennifer Conerly has five years of experience in freelance writing on several topics. While she focuses on nonfiction writing in history topics, Jennifer has a passion for creating content on health and wellness. In addition to her current contributions on the relationship counseling resource https://www.regain.us/advice/, she has also published content on sexual health and the benefits of vitamins and supplements.
Spending over ten years in the customer service industry – as most college students do – Jennifer learned many insights into the human condition that inform her writing. A lifetime writer and researcher at heart, she takes pride in her work in educating others – since learning new skills and professions is one of her favorite pastimes. After obtaining her master's degree, she trained for careers in the education and legal fields before returning to her first love of writing. Her freelance career allows her to combine her equal desires to write and teach.
Educational Background
Jennifer completed her studies at the University of New Orleans, obtaining a Bachelor of Arts degree in history with a minor in English. She remained with the university for her graduate studies, where she learned several skills in research and writing that currently inform her work. In spring 2013, Jennifer received her Master of Arts degree in history, with a focus on the nineteenth-century Atlantic world. The following year, the University of New Orleans history department awarded her the George B. Windell Memorial Prize – a yearly honor bestowed upon the best master's thesis from the previous calendar – for her work, "'Your Majesty's Friend': Foreign Alliances in the Reign of Henri Christophe."
"My Philosophy on Mental Health and Wellness"
"Even though a great deal of research goes into writing mental health articles, so much of understanding the reality of living with mental illness comes from personal experience. As a lifelong sufferer of social anxiety and depression, I thought my issues – avoiding large parties, trying to find ways out of public speaking – were ordinary nerves. When my panic attacks started in my mid-20s, I knew there was something deeper going on with me. My first attempts to seek help were unsuccessful. After several miserable years of putting off treatment, I was finally diagnosed with panic disorder in 2017. The immense relief that someone believed me was overwhelming.
From personal experience, I know that coping with mental illness isn't just a 'you' issue. It affects everyone around you, especially your spouse. It is extremely taxing on both fronts: to try to explain something that your partner doesn't understand, while your partner tries to fight an invisible enemy. Part of my passion for writing on health and wellness topics for Regain.us is to end the stigma surrounding mental illness. There are several resources available for you and your partner to learn how to communicate and strive to maintain a healthy, intimate relationship.
For me, a combination of medication, personal and relationship therapy, and never-ending support from my loved ones has been key to living every day with panic disorder. However, what works for one person may not work for someone else. There is no 'right' or 'wrong' way to approach your therapy if you are making progress and living your best life. Understanding your options and trying them to see what works best for you is part of moving forward. Sometimes, you will have bad days – and that's okay. Don't give up."
The information on this page is not intended to be a substitution for diagnosis, treatment, or informed professional advice. You should not take any action or avoid taking any action without consulting with a qualified mental health professional. For more information, please read our
terms of use.